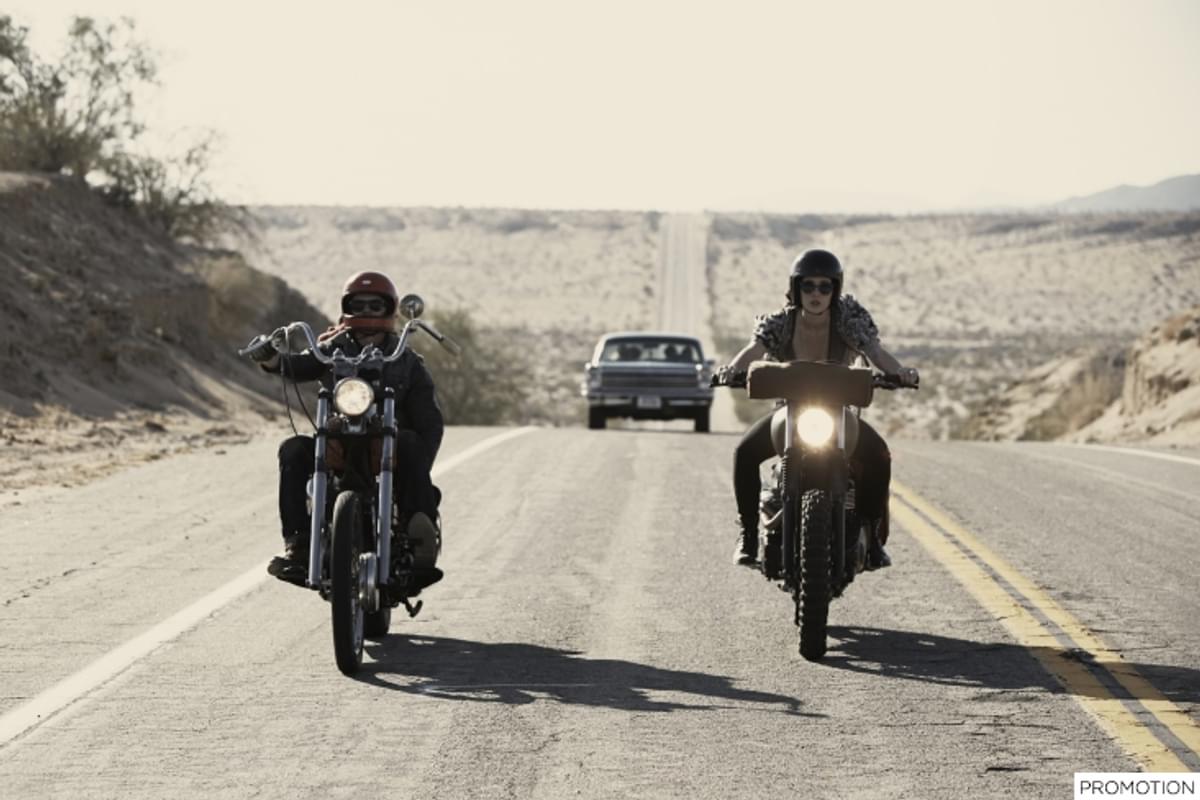 Here's To Life Outside The Lines
12 January 2015, 13:52
Even before Sailor Jerry was a spirit you drank, it was the spirit you lived. A spirit about living your life your own way - outside the lines.
Sailor Jerry the iconic spiced rum has launched Here's to Life Outside the Lines a short film celebrating the spirit of rebellion through a lineage of road trips, choppers, wild times and living life to its fullest.
Here's To Life Outside the Lines pays homage to those who stand up for what they believe in and boldly live life on their own terms. For the film, Sailor Jerry grabbed their bikes and rode out to the desert to the Salton Sea, climbed fences, built fires and shot everything with vintage lenses from the 1960's. The film features a montage of new and archival footage of genuine skaters, bikers, musicians and classic car enthusiasts as well as original footage of the inspiration behind the brand, Norman 'Sailor Jerry' Collins - the personification of an independent spirit who lived life his own way.
Soundtracked by the classic Stooges' song, 'TV Eye', from their 1970 album,
Fun House
, the film features footage from the band's legendary performance of the song at the Cincinnati Pop Festival dubbed by Rolling Stone magazine as "the great peanut butter incident", thanks to the one and only Iggy Pop.
"I really, really like the Sailor Jerry spot with The Stooges music from T.V. Eye in it... I'm really happy for people to hear and see us in this way. I like the tattoos too. The whole thing is stone Stooge." - Iggy Pop
Sailor Jerry Spiced Rum was inspired by the father of old school all-American tattooing Norman 'Sailor Jerry' Collins and champions the timeless artistry and integrity displayed by the master craftsman. Widely regarded as a true innovator and independent spirit, Sailor Jerry was best known for his uncompromising attention to detail, a trait maintained by the spirit which bears his signature today.
For exclusive behind the scenes footage of the making of the film and interviews with the cast, go to sailorjerry.com/en-gb/films/outside-the-lines. For more visit sailorjerry.com/uk, facebook.com/SailorJerryUK, twitter.com/SailorJerryUK or instagram.com/sailorjerry.
Get the Best Fit take on the week in music direct to your inbox every Friday