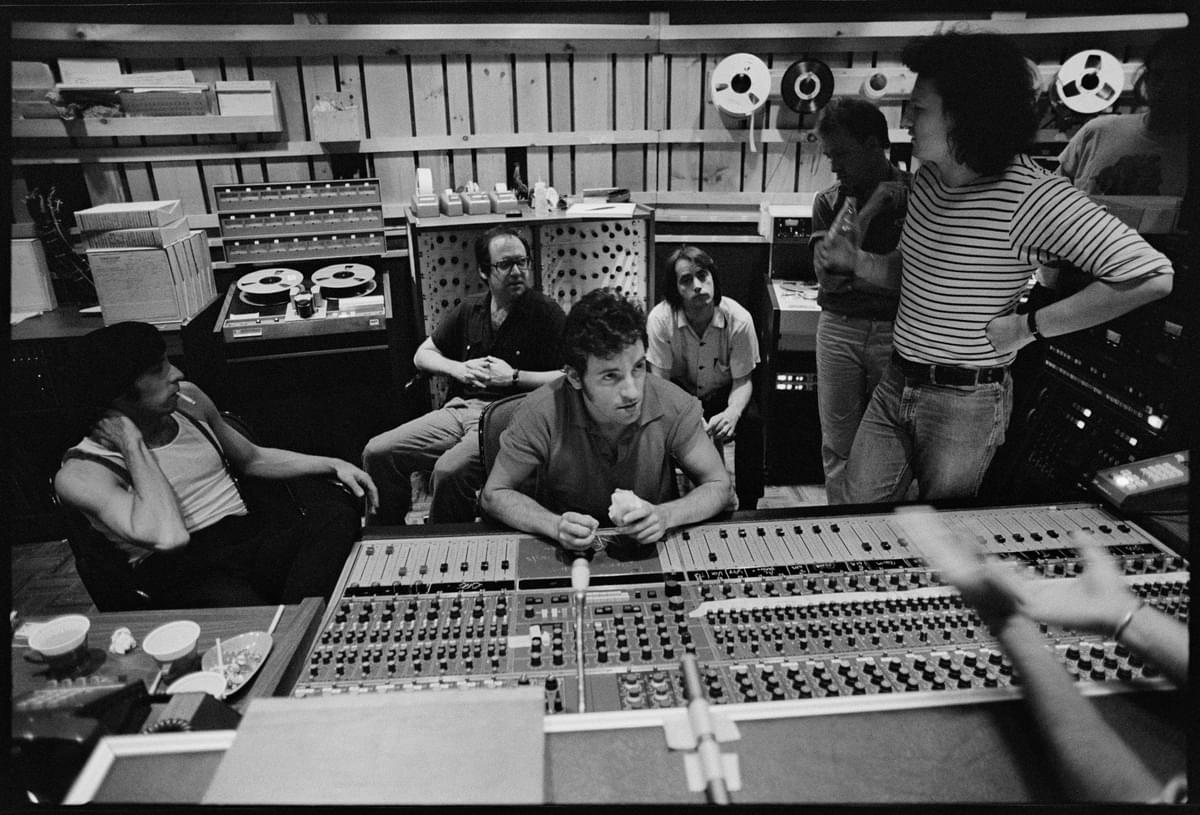 Springsteen's The Ties That Bind: The River Collection
01 December 2015, 09:30
Bruce Springsteen biographer Dave Marsh may have described The River as his subject's "farewell to innocence", but it was also Bruce's ticket to global mega stardom.
Released in October 1980, this two-disc release cemented its creator's rock-star bona fides, and via the radio-friendly "Hungry Heart" supplied him with his first Top 10 single. It topped the US Billboard album chart and featured prominently in end-of-year critic and fan polls. Such populist testimonials are understandable - at first glance, The River would appear to be one of the more straightforward Springsteen records, ideally suited for mass AOR market appeal. Its overarching themes - marriage, personal duty and commitment, the emergence of new (possibly unanticipated) horizons and, yes, more than a couple of tunes about Cars and Girls - are explored via unpretentious lyrics and unfussy rock 'n' roll arrangements.
But there's an unsettled foundation to this double LP (re-released this winter with extra tracks, live footage and rehersal film as The Ties That Bind: The River Collection) which was recorded in New York in 1979/80 with long-term Springsteen associate Jon Landau during a climate of disorienting American unease. 1979 witnessed the Three Mile Island nuclear accident, the hostage crisis at the US embassy in Tehran and President Jimmy Carter's economic struggle with spiralling inflation - "trouble in the heartland" indeed. Meanwhile in London as this double LP hit the shelves, a CND rally in Trafalgar Square drew crowds objecting to the stationing of cruise missiles in the UK. The start of the first Ronald Reagan White House term was just a few weeks away too, even if the actor-turned-politician's notorious ham-fisted attempt to co-opt Bruce's image and music at a campaign stop in Springsteen's native New Jersey was still four years off.
The halcyon Woodstock era of peace and love may have felt considerably more distant at the time, but it ought to be remembered that 1980 was little more than a decade after the mass antiwar student demonstrations and countercultural resistance in whose protest songs – alongside the music of Elvis Presley, Motown and British Invasion artists – a young Bruce had immersed himself during his Freehold adolescence. To flip one biting 60s counterculture anthem, Dylan's "Ballad of a Thin Man", on its head: once again, something was happening here. But did anyone know quite what it was?
Perhaps this political disquiet fed into the uneven nature of The River, which coalesces the bullish escapism of Springsteen's breakthrough Born To Run with the seriousness of predecessor Darkness On The Edge of Town into a collection of songs primed for the live arena - which for Bruce and The E Street Band were now massive, both at home and abroad. A growing political nous in Springsteen's life was manifesting itself as he performed at a series of anti-nuclear benefit shows and spoke out at concerts at his unease at the traction attained by the reactionary "Moral Majority" movement. Even so, is The River genuinely a "political" record? Considering the title track's monumental scope alone (small town USA's post-industrial decline, teenage pregnancy, family loyalty and expectation, the impossibility of extricating oneself from a hand dealt by circumstance) it is probably worthy of inclusion in that category.
The number of straightforward good-time tunes – side one is unremittingly upbeat (at least musically) apart from "Independence Day" - have perhaps just tended to overshadow this perspective. The lively sunshine pop guitar and vocal harmonies of opener "The Ties That Bind" obscure what could be interpreted as a rallying cry against the self-serving, individualistic age of Greed is Good ("You don't want nothing, don't need no one by your side...") whilst "I Wanna Marry You" describes a struggling single mother. The solemn, fatalistic "Point Blank" breaks new ground for Springsteen in terms of songwriting depth and theme.
Few of the previously unreleased outtakes (twelve from a total of twenty two) count as truly vital, but the original, far leaner 10-track version of The River - originally set to be released under the title The Ties That Bind - is included here in full. It features some enjoyable moments that were not included on the album proper: "Cindy" humorously casts Bruce as an exasperated romantic who finds his well-intentioned advances thwarted, "You Can Look (But You Better Not Touch)" is remodelled as a two-minute long knockabout Elvis pastiche and "Stolen Car" becomes a lush torch song.
Springsteen's goal in the eighties was, according to the man himself, "to put forth an alternate vision of the America that was being put forth by the Regan-era Republicans". Listening to The River thirty-five years down the line, it is possible to identify the start of that extraordinary journey.
Get the Best Fit take on the week in music direct to your inbox every Friday