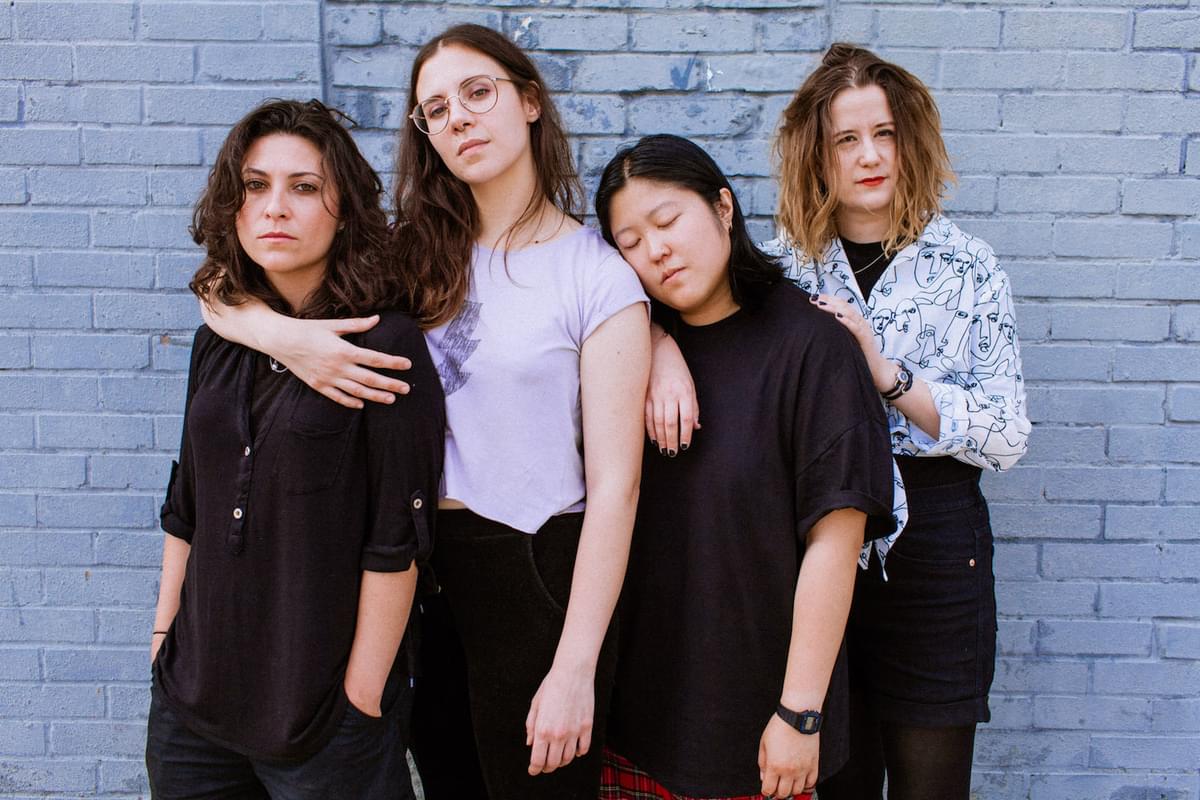 GHUM debut new tracks at a sold-out Bermondsey Social Club
05 April 2019, 13:26
Sometimes, the time and place in which a band plays couldn't be more fitting. GHUM's latest performance, on a damp and gloomy night, at Bermondsey Social Club was perfect.
London based four-piece GHUM first popped up back in 2017 with their self-titled EP - a release that introduced them as a sharp and sonically adventurous new band. The post-punk outfit, consisting of members from Spain, Brazil, Essex and London, followed this up in 2018 with acclaimed double A-side single I'm The Storm/Undone.
Using this sold-out show as an opportunity to debut hotly anticipated new material, their latest offerings showcased their knack for writing well-crafted songs, as well as their desire to explore darker territories. They even debuted a song in Spanish - the native tongue of lead singer Laura Guerrero, who is clearly a dynamic and encapsulating performer.
On stage, GHUM are a tight live unit powered by Vicki Butler and Marina MJ's formidable rhythm section. The pairing of their technical beats and chugging basslines lends the band a sound similar to Warpaint and forms a concrete foundation for guitarist Jojo Khor's expansive guitar playing. Kohr adopts a playing style heavily informed by Joy Division's Bernard Sumner, favouring sinister, atmospheric and borderline psychedelic riffs over more traditional punk power chord progressions, most notably on their ethereal-yet-fierce closing number "Shallow".
Last night's performance was a thrilling one which established GHUM as a band on the rise, a live force to be reckoned with and is guaranteed to leave the audience hungry for their next release.
Subscribe for news and competitions