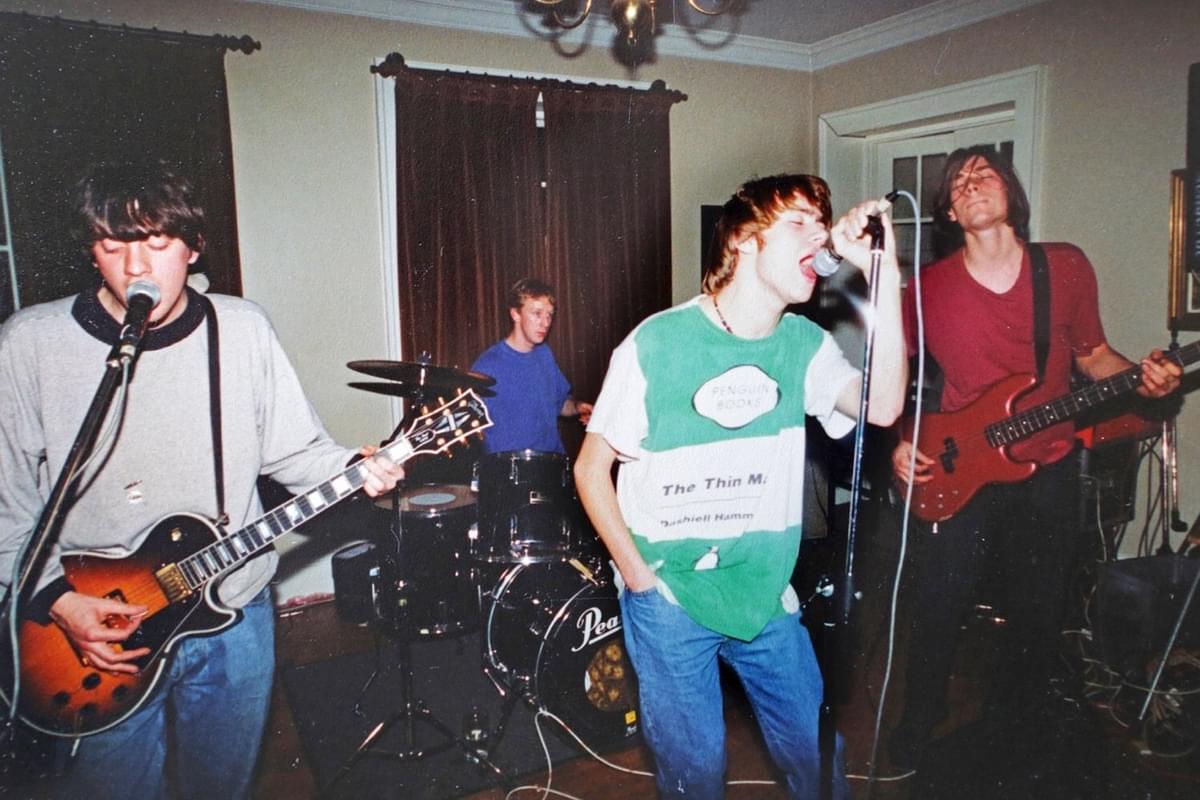 Leisure may be seen as a noble failure, but it wasn't Blur's fault
23 August 2016, 10:44
One of the few things Blur fans can agree on is that their two worst albums are Think Tank and Leisure. Think Tank is easy to make the case against - it's not really a Blur album. Its dalliances with world music skew closer to Gorillaz or any of Damon Albarn's other projects than any of their other material, and "Battery in Your Leg", the one track which features Graham Coxon, gives a fractured glimpse at what could have been. Leisure is a trickier prospect.
Originally released in 1991, this silver anniversary, vinyl only reissue smacks of contractual obligation. Then again, that's somewhat fitting. While Albarn said that the band's ethos at the time was to "play loud, fast music, jump around a lot and do it to the point of exhaustion," you wouldn't know it from listening to Leisure. Recorded piecemeal style, with five producers, it's doesn't sound like Blur so much as what a group of A&R men thought Blur should be twenty five years ago. Tracks were written specifically to chime in with the already-outmoded baggy movement of the era, while more inventive, characteristic material like "Day Upon Day" or "Inertia" was relegated to b-side status - easily found on the bonus CD from 2011's reissue of the album.
Taken on its own merits, though, Leisure holds up surprisingly well. Yes, it sounds as dated as the band looked at the time - all pudding-bowl haircuts and oversized t-shirts - and it's easy to tell which songs were written to order. The band may loathe "Bang", notoriously composed in fifteen minutes specifically to provide a follow-up to the deathless "There's No Other Way", but it's prefab baggy at its best. Replace Dave Rowntree's looped drum line with literally anything else, and there's no reason it couldn't still be a worthy indie disco floor-filler today. Likewise, "Bad Day" is far more interesting than its lazy, loping beat would suggest; introduced by a hypnotic melodica line, Coxon attacks his pedalboard with fury, with Albarn's vague words and comedown-eyed melody stretch the song into a weird psychedelic state that no other band at the time came close to. Albarn even cops a lyric from Syd Barrett halfway through - a cheeky detail buried low in the mix which I'd never noticed until listening for the umpteenth time for the sake of this review.
Aside from that beat, the other issue most people have with Leisure is Damon Albarn. His know-all demeanour and sometimes grating personality is what puts a lot of people off Blur to begin with, but that isn't a problem on their debut. In 1991, Damon Albarn simply didn't have a personality at all. The album's lyrics are almost entirely filler, monosyllabic and non-specific to a fault. Lines are recycled across the record - "Slow Down" is not only the title of track three, but the first line of track four (ironically titled "Repetition") - and his attempt at depth on "Birthday" ("What a pathetic day, I don't like this day") are almost hilariously bad. It's not that Albarn was incapable of elaboration - "Mr. Briggs", his first attempt at a character study, came out as a b-side the same year - but for some reason, any kind of lyrical development seemed off-message for the Blur that Food Records were trying to market.
Then again, when Albarn gets it right on Leisure, it's miraculous. For one thing, you can genuinely hear the DNA of almost every Blur record to follow buried deep in Leisure. "Sing", the only track produced by the band themselves, is the obvious candidate. Its six minute murk of Coxon's mangled guitars, sparse bassline from Alex James (a man not usually known for his restraint), and intoxicating vocal line sound like the genesis of 13's more out-three moments. Meanwhile, the album's two rowdiest tracks, The frenetic "Come Together" and "Slow Down" betray Coxon's fondness for US indie rock that would come to full fruition on their 1997 self-titled album. To hear Rowntree attack his drums at full force on the latter track is particularly refreshing, given how hemmed in he is on the rest of the album, and that's to say nothing of its pummelling Cardiacs-doing-My Bloody Valentine psychodistortionfest of a bridge.
And then there's "She's So High".
Written during the band's first rehearsal (there's a genuinely fascinating recording of it on the exhaustive Blur 21 box set), the song which became Blur's first single, and Leisure's first track, remains a towering peak. Yes, it's simple - to go back to my "Birthday" argument, its lyrics contain just nineteen different words (I counted) - but the song is a testament to how unique Blur could be, even at this near-foetal stage in their career. Coxon's spiralling guitar line, James's fretboard-exploring bassline - still uniquely melodic even then, like Peter Hook playing Chic - and Albarn's gaping vocal line all blur together (I'm so sorry), into a five-minute statement of intent that sounds less like a song than a wisp of smoke. An entire album of "She's So High" clones would have been overkill, but there's no other track on Leisure where Blur sound more like themselves.
Leisure may have been the album the company wanted Blur to make, but it didn't shift the units the company wanted Blur to shift. Blame grunge, blame the band - blame everyone but the label, obviously, but we all know that the story panned out pretty well in the end. The failure of their debut album, both artistically and commercially, was ultimately what ended up making Blur, Blur. It may have been a fumbling start out of the blocks, but Leisure is far more significant, and far better, than history would have you believe.
Get the Best Fit take on the week in music direct to your inbox every Friday