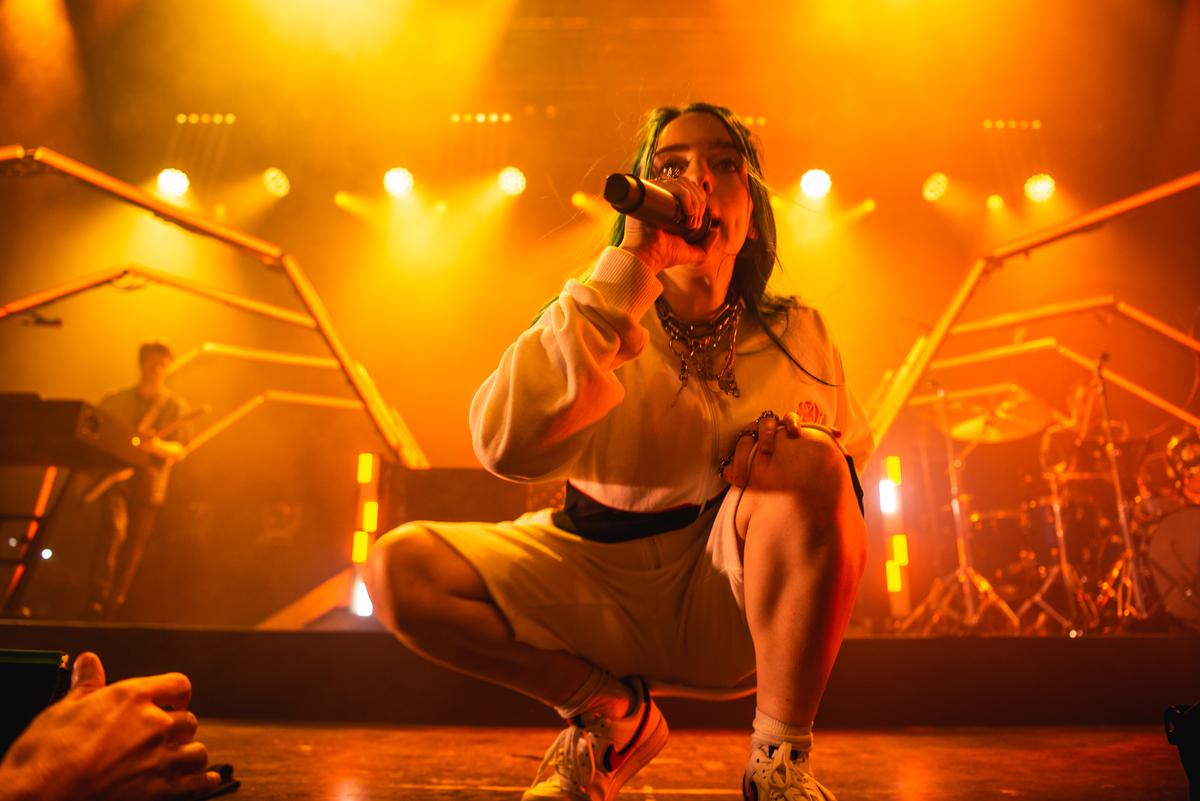 The party has just begun: Billie Eilish, Live in London
05 March 2019, 10:41
So overwrought that we couldn't stand still; the crowd erupted into screams as Billie Eilish rose up from the stage above a flashing giant spider, casting the stage between darkness and a flickering strobe light.
Billie Eilish is the name on everyone's lips at the minute. With a whispering voice that cuts hearts; she took the audience through each detail of their emotions on the first of three headline shows at the O2 Shepherd's Bush Empire in London.
Having racked up billions of streams at only seventeen years old; the newly-crowned icon performed tracks from her highly anticipated debut album such as "Wish You Were Gay" as well as songs from early EPs like "Bellyache".
Eilish is known for working alongside her brother FINNEAS who played multiple instruments throughout the set, even moving forwards to join her for slick dance interludes. On tracks like "Party Favour", Eilish even played the ukulele contrasting the high energy, charge across the stage tunes like "Bury A Friend".
Although Eilish is not the tallest; her ability to control an audience is impressive, especially in tracks like "You Should See Me In A Crown" as she said to the audience, 'I have shin splints but I'm still going to jump like a dumbass'.
With a world tour aheada of her and with debut album When We All Fall Asleep, Where Do We Go? soon to be released, I can promise that you that this party has only just started.