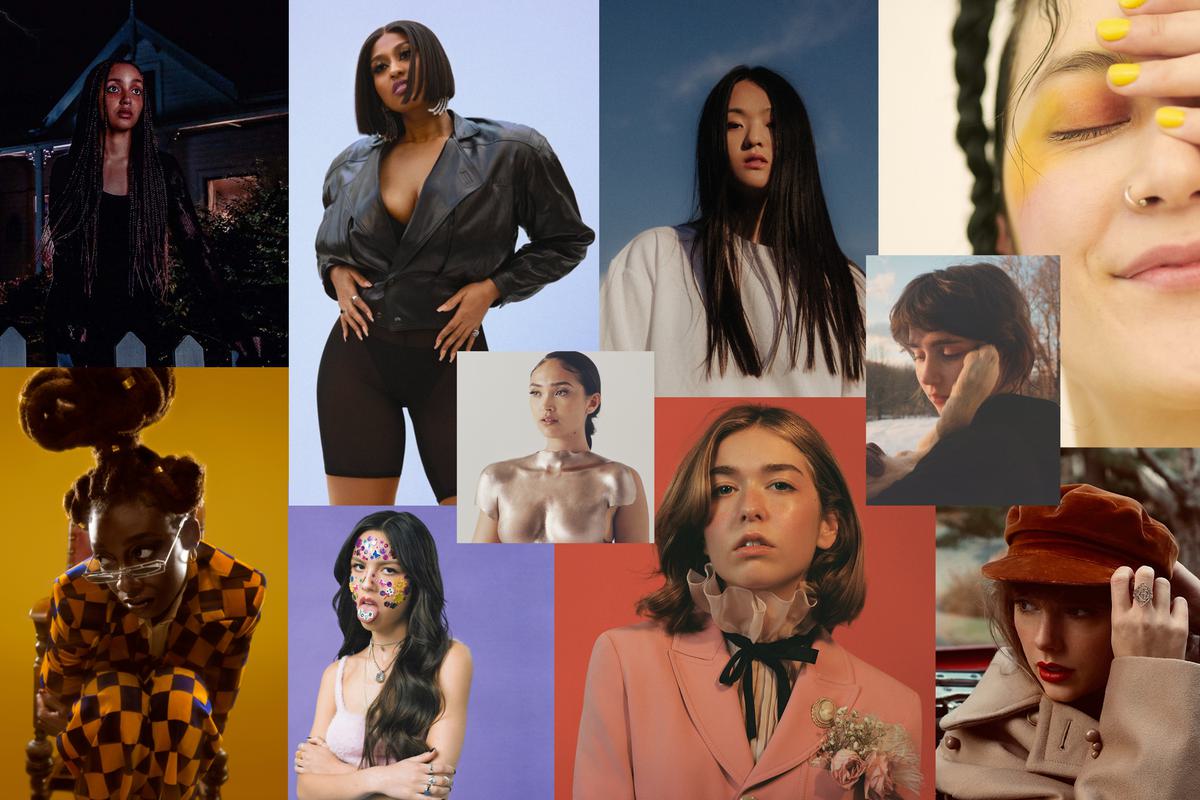 The Best Albums of 2021 Ranked
13 December 2021, 15:00
Geist pulls off the impressive feat of nodding openly towards vintage inspirations whilst also sounding resoundingly distinctive, simultaneously timelessly classic and very now, ethereal yet intense. This stunningly assured, profoundly beautiful mini-masterpiece - the polar opposite of Shannon Lay's background in LA punk and noise-rock circles - is an acutely affecting testimonial for economy and precision in songwriting and deliver. JANNE OINONEN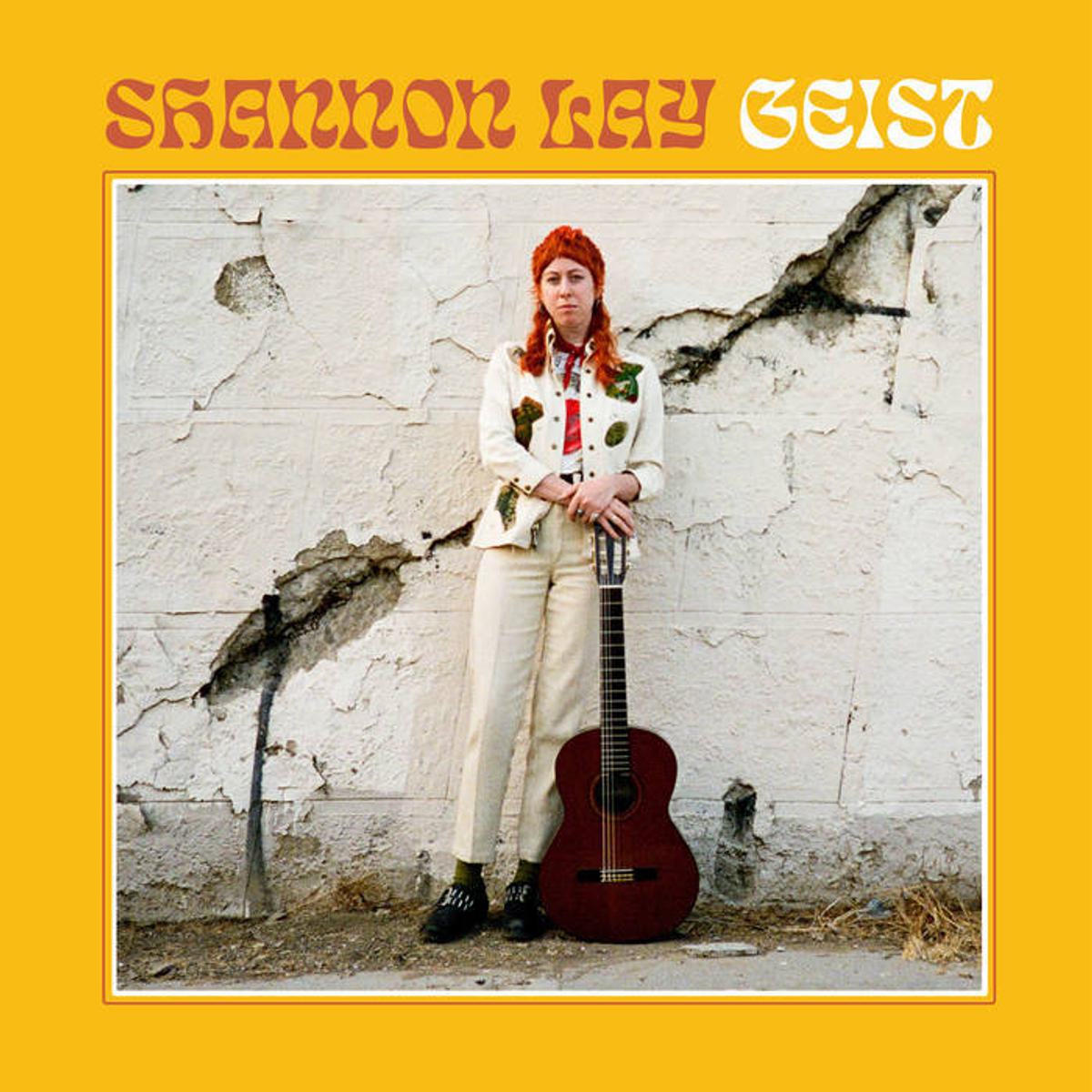 49
Lately I feel EVERYTHING by WILLOW
It's easy to forget how often WILLOW's sound has pivoted since her arrival on the music scene. From coming into her own with her catchy 2010 debut single "Whip My Hair" to 2015's transcendent R&B return in Ardipithecus, no two of her releases sound the same. Instead, she's spent most of her musical career exploring an extensive sonic realm, which this time happens to arrive in a pop-punk package.
Drawing from WILLOW's adoration for icons of the early 00s including Paramore, My Chemical Romance, and Avril Lavigne, the latter of whom features on the album, the touchpoints are incredibly familiar. Additional collaborations come from of the moment stars Travis Barker and Tierra Whack, while singer-songwriter Ayla Tesler-Made breaks up the hard-hitting mashups on "Come Home". Yes, lately i feel EVERYTHING is a departure, but in hindsight, it's not a surprising one. HANNAH BROWNE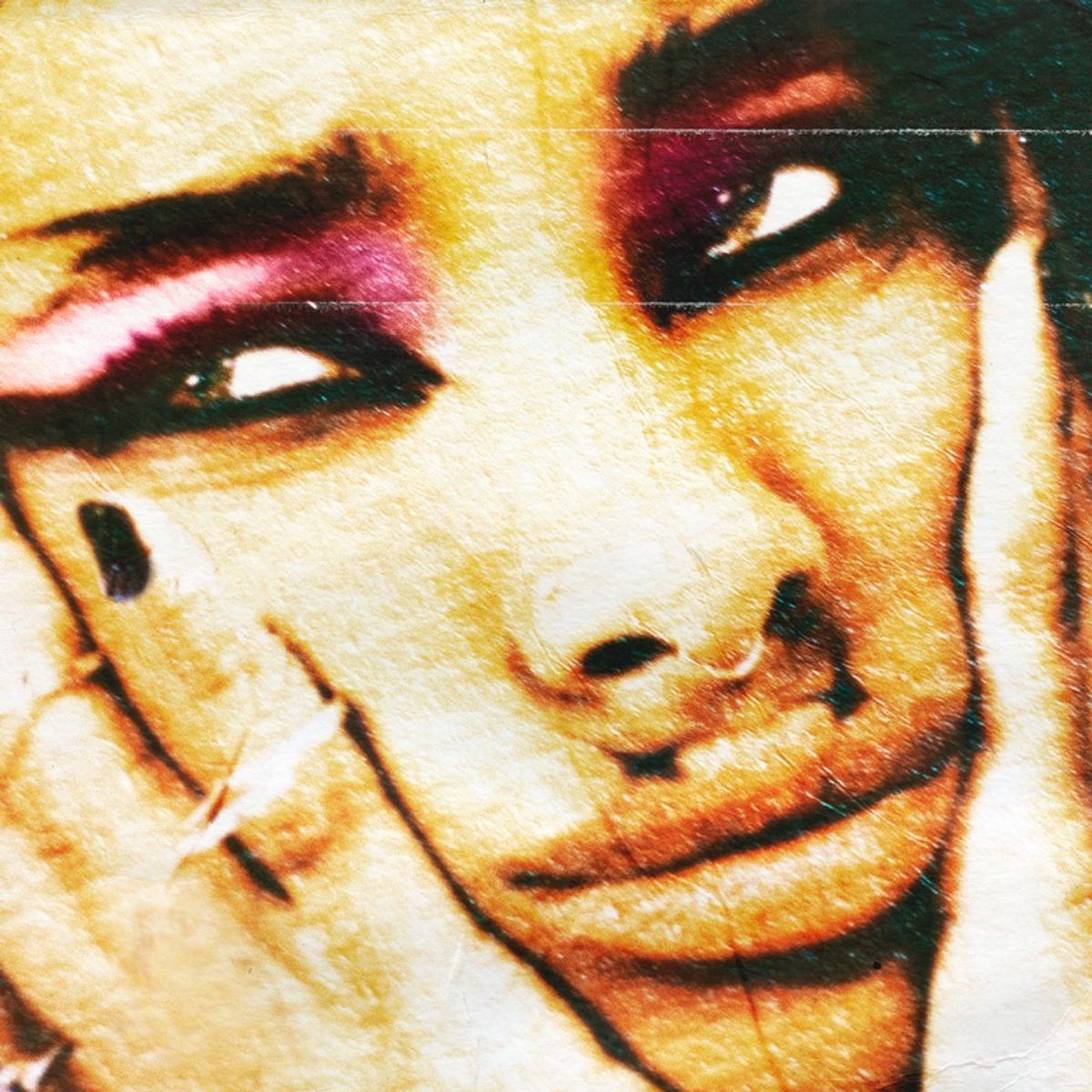 48
Super Monster by Claud
Claud's debut album found beauty in love's most tragic moments, opening their heart to our ears as a healing gesture. On Super Monster, their lyrics are deceptively simple. The opening track, "Overnight," is a straightforward look at what it's like to fall quickly in love, Claud singing in daydreaming daze: "I fell in love like a fool overnight / I fell but I can't keep up with real life." Yet it's within this simplicity that their messages shine most clearly though: a marked difference from the wandering metaphors of someone like Phoebe Bridgers, whose label, Saddest Factory Records, Claud is signed to.
There's an easy tendency to clump Claud's soft-sung music in with other predominant bedroom-pop artists of the streaming era, and their earlier material more so fits in that regard: sweet yet lackadaisical, tunes simple enough to hum along to. But what has made them stand on their own over has been a frankness in how loving affects them, and in turn, affects all of us. It also helped that Super Monster was more cohesive than Claud's previous work, possibly due to the wide range of friends and collaborators they enlist to enhance it: friends like Claire Cottrill (Clairo), Nick Hakim, and Joshua Mehling, the other half of Claud's first music project, Toast. What results is a more polished record that still sounds personable and intimate. RACHEL SAYWITZ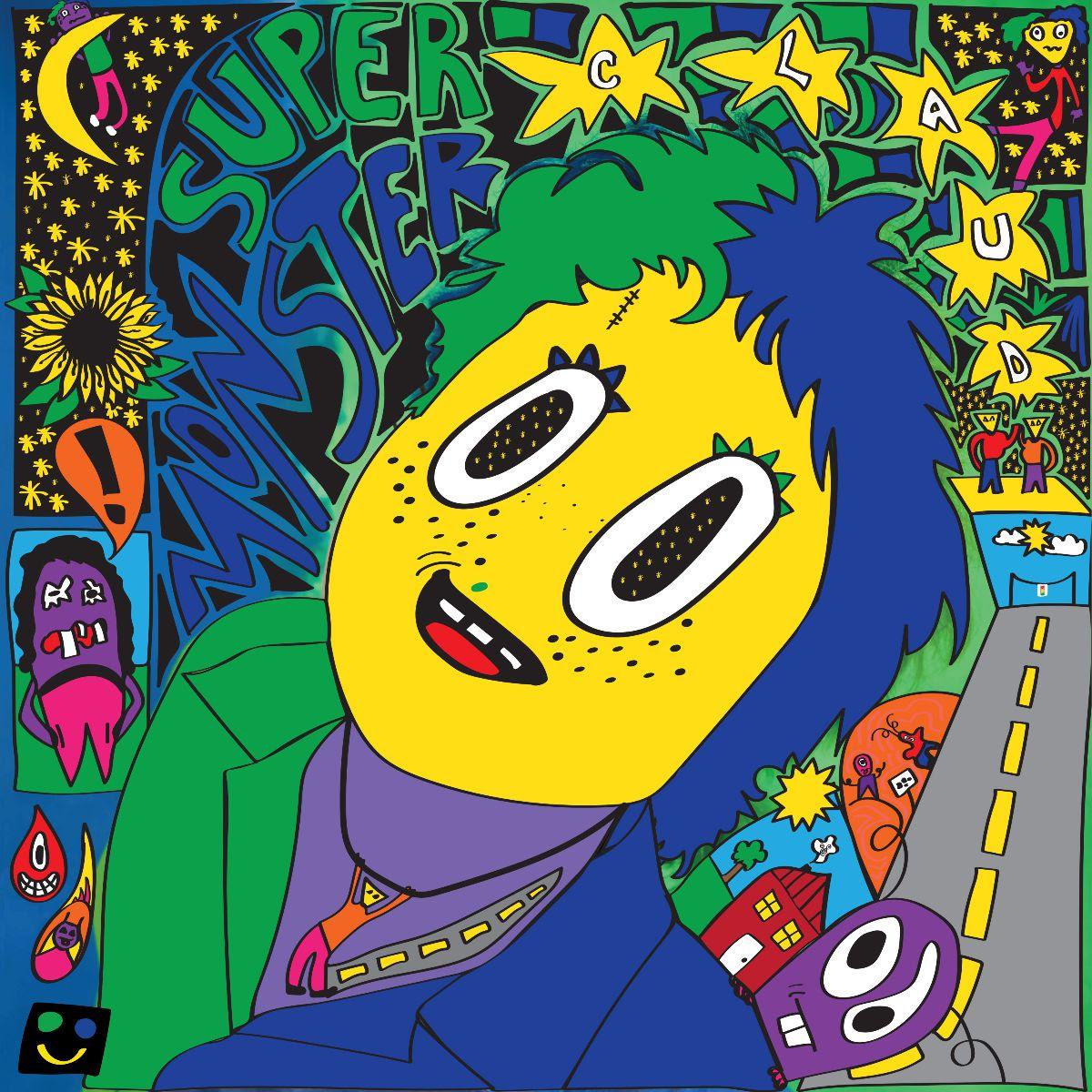 Reflection has been a key aspect of the past couple of years. After finding ourselves stranded in certain situations, the physical limitations of our world led to us having to reckon within our most inner selves, and that's the feeling Molly Payton's debut mini-album Slack brought to the table.
A luscious offering that from the get-go is soaked in honesty, fracturing the further in you go until Payton is left reeling on halfway point "How Things Change" backed by a solemn piano. Crunching back into gear with "January Summers", a driving nostalgic twinkle in its eye reminiscing on carefree days. But it's those days that offer a bit more mulling over where Payton truly shines.
Similarly, it often feels like Slack is Payton bowing between wanting to exist in those nostalgic moments and wanting to see what lies beyond. Born out of being stuck in her hometown she so desperately wanted to escape before lockdowns forced her hand, Slack's diamond is her voice cutting through to the emotional core of what's at play. If 2021 was the year Payton established her hand-on-heart diaristic MO, then the feeling was extremely mutual. Emotional excavation never sounded so inviting. STEVEN LOFTIN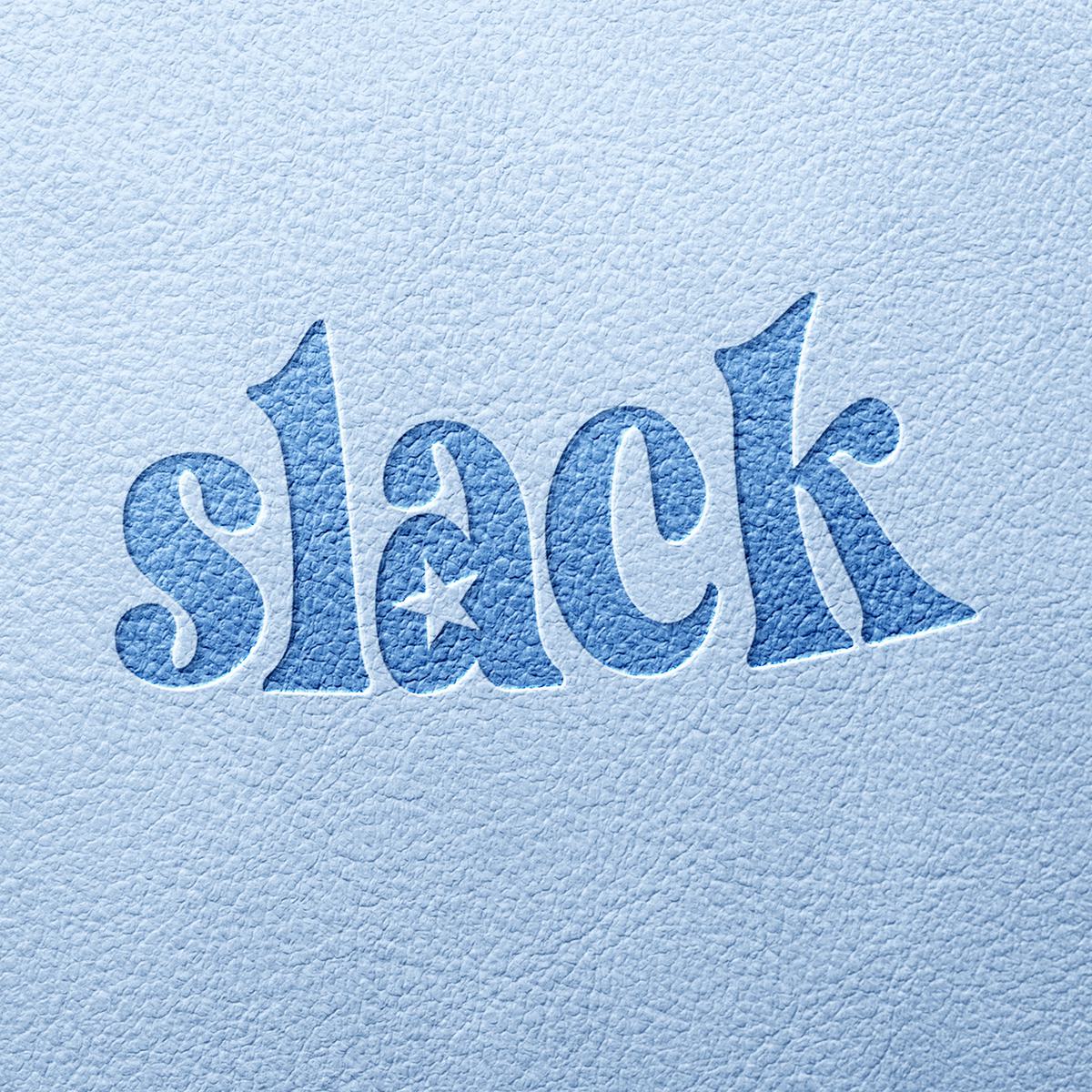 Brutalism, the debut from Bristol fivesome IDLES, was a rejuvenating breath of grief-lashed political punk mayhem; follow-up Joy As An Act Of Resistance dragged them into the extremes of light and darkness; LP3 Ultra Mono caught the group in a stasis of sorts as they undertook an anodyne victory lap and were forced (via pandemic) to abandon their live plans.
Fourth outing CRAWLER was to be a defining album for the band. Would they retread successful steps for a second time (Ultra Mono did of course hit #1 in the UK)? IDLES dumped those notions by the wayside and did what they've always threatened to do: release a soul album.
They have always been indebted to soul music, even if it's been difficult to glean from tracks such as "Well Done". In early days, IDLES dubbed themselves 'recession soul', Joy… featured a superb take on Solomon Burke's "Cry To Me", and Ultra Mono's "The Lover" saw frontman Joe Talbot proclaim "Look ma, I'm a soul singer!".
In CRAWLER, it all clanks into place. The record is a leap of honesty which takes IDLES well outside their perceived comfort zone, and brings them writhing and convulsing into a Grim New World with all the best bits of their previous releases. That 'recession soul' moniker is finally making complete sense. Talbot is a soul singer. LARRY DAY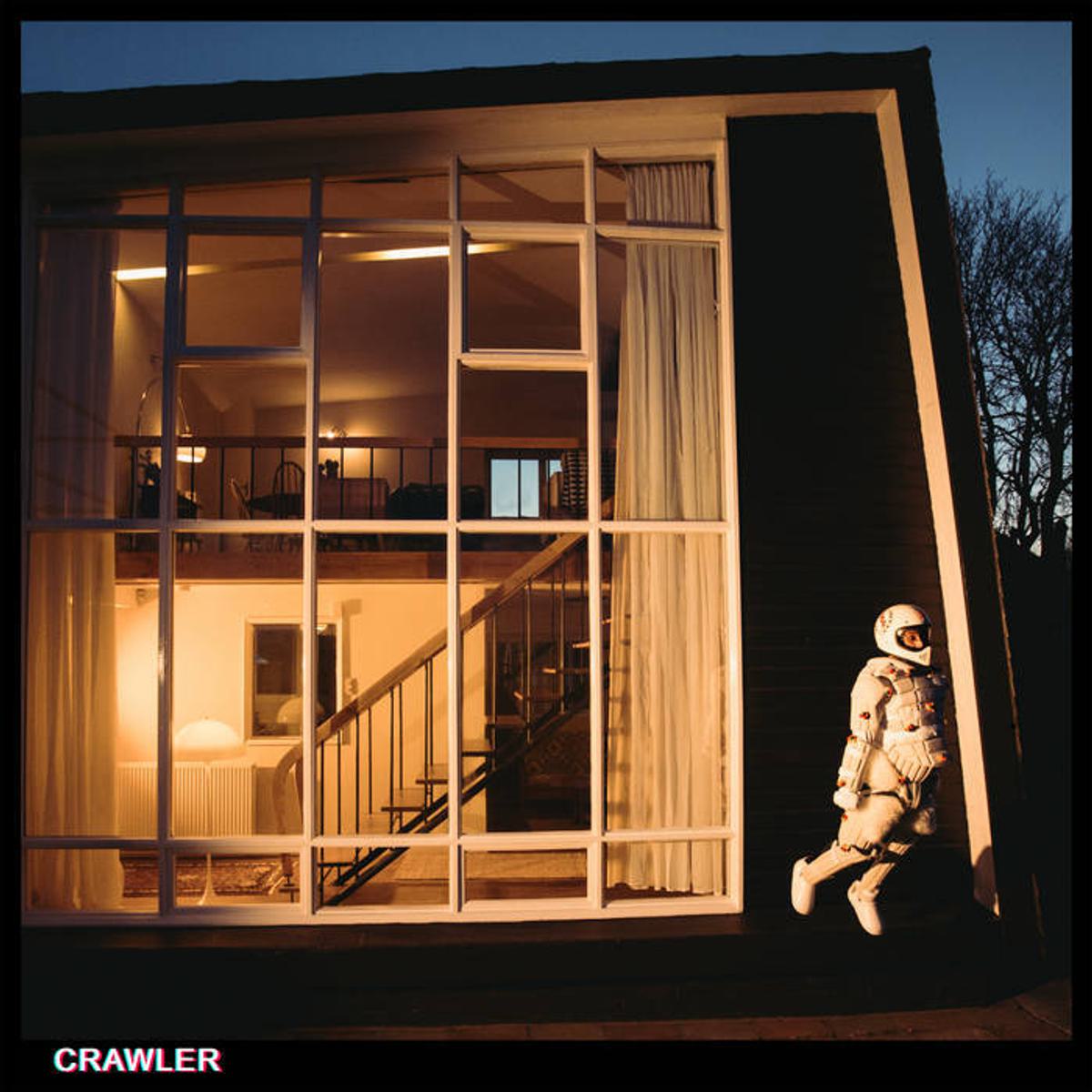 45
Star Crossed by Kacey Musgraves
With Star Crossed, Kacey Musgraves delivered her most raw and honest album to date, confirming her place as one of the best songwriters of her generation, able to captivate audiences with an impeccable ability to harness every emotion, from the mundane to tragic, and transfering it into catchy, hard-hitting songs. She is no longer an artist bound to genre, space or time but an iconic figure with a record that surpassed all of the greatness her previous efforts entailed. Exceeding the status of a collection of songs, instead Star Crossed took us on a journey from beginning to end - with bangers such as "Justified" and "Cherry Blossom" along for the ride - whilst perfectly conveying a story that yet has to find its ending. LAUREN DEHOLLOGNE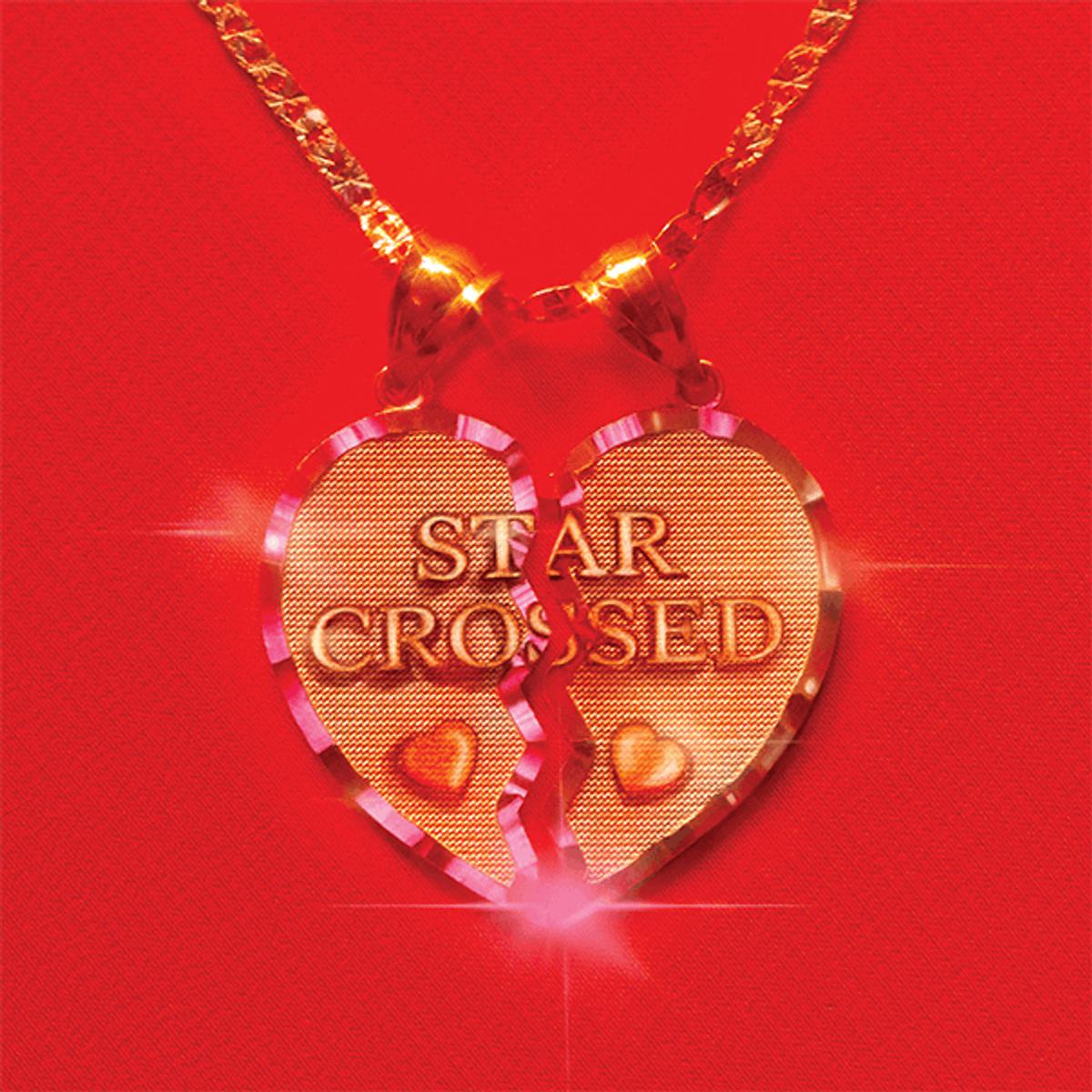 44
One Foot in Front Of Thee Other by Griff
One Foot In Front Of The Other followed a string of standalone and collaborative singles, a Disney ad, numerous heavyweight co-signs and her debut The Mirror Talk EP. Four of its seven tracks are all Griff, written and produced alone, a rare feat for an emerging pop artist. Lyrically the mixtape dives into sombre topics, like "Earl Grey Tea" which addresses getting older and cancer, and "Shade Of Yellow" which discusses the safety of the lamp in her friend's bedroom when things were tough at home.
Its euphoric title track, again solely created by Griff at home during lockdown, is perhaps the best indicator of what to expect from the Hertfordshire-based musician. A message of empowerment, that there is light at the end of the tunnel, its an uplifting, introspective anthem which latest single "One Night" also reflects in its message of finding peace from your inner demons. Interestingly, "One Night" actually appears on the vinyl edition of the mixtape due to an error by her label. MATTHEW KENT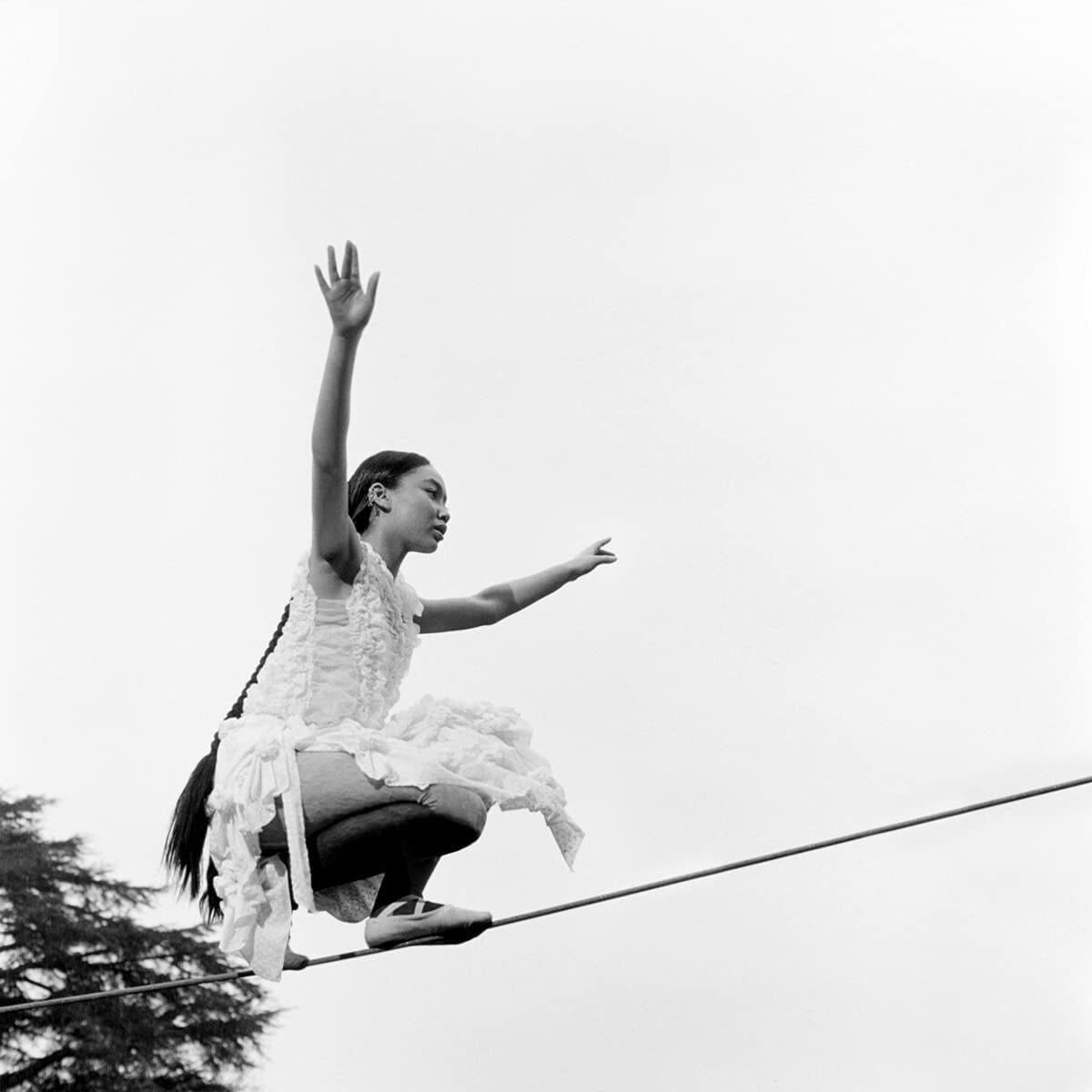 43
Ignorance by The Weather Station
Ignorance marks a dramatic departure from hushed past templates of Toronto-based Tamara Lindeman. The more muscularly electrified sections of 2017's excellent The Weather Station suggested an artist straining against the self-imposed constraints of the folk-orientated minimalism that guided much of, say, 2015's Loyalty. Even so, Ignorance's warm embrace of the sleek textures and pulsating dynamics of the classier ends of '80s pop/rock – without this being a bloodless pastiche exercise, and with engaging rough edges in place of anodyne perfection - is an unexpected move – but a welcome and ultimately transformative one. JANNE OINONEN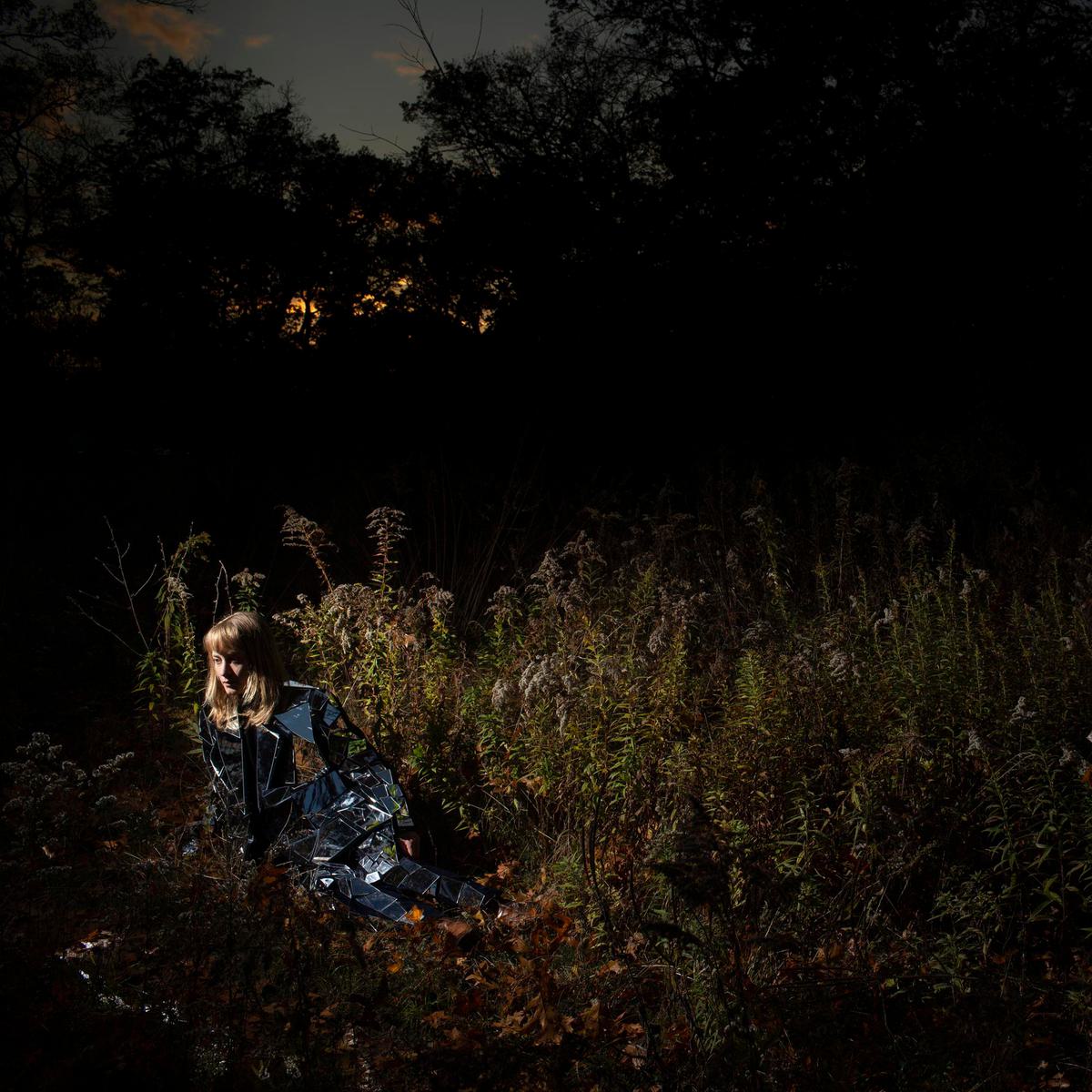 42
Pink Noise by Laura Mvula
The almighty return of Laura Mvula in July this year was an emancipation of sorts. On her newfound home of Atlantic Records, Mvula was able to release a project that was fresh, current, and yet a perfect throwback to the 80's with its groove-filled sounds. It saw Mvula nominated (and snubbed) yet again for the Mercury Prize and was the perfect comeback for an artist that was beginning to lose her presence in the industry.
The album's only feature was from Biffy Clyro's Simon Neil, and while seemingly left-field, the pairing was a thought-out one. "What Matters" called for Neil's exact type of vocal, and this is testament to how Mvula never fails to carefully consider every aspect of her work. From the Prince-inspired riffs of "Pink Noise" and "Got Me" to the pared back and religious tones of "Church Girl", Pink Noise maintains momentum from start to finish – making it an album that stands out from the rest. Transitioning from her acoustic-led works into this joyous experience, Mvula's masterful writing remains. Even if it didn't get nominated for a Grammy, we still loved it. DAVID COBBALD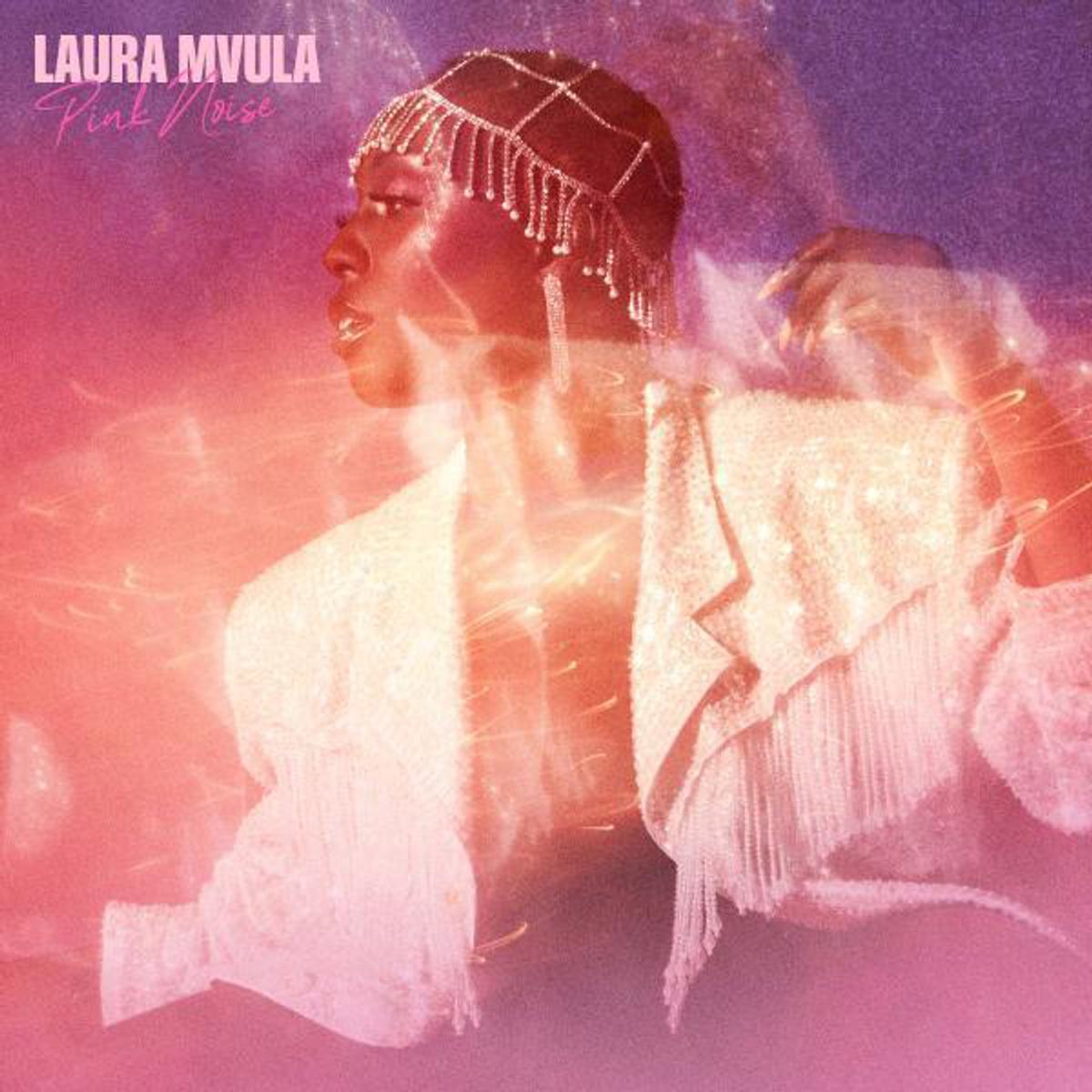 Singer, songwriter, multi-instrumentalist and producer Dijon Duenas has been an enigmatic presence in various corners of alternative music since he first emerged as one half of alt-R&B duo Abhi//Dijon. Stepping out on his own in 2017 with debut single "Stranger", he took his sweet time releasing a project where he felt comfortable enough to label it an album, but in 2021 Absolutely was given that prize.
Created from a fervent few weeks of collaboration with close friends, recorded in his home studio, the artist who's worked with Charli XCX, Brockhampton and Jim-E Stack dropped one of the most interesting debut albums of the year. With Dijon's voice and songwriting at its heart, Absolutely plugged into his love of Americana, folk and soul while exploring different genres on every track.
Previewed by the intense lead single "Many Times", Duenas peeled back the layers offering some insight into the process of the album's creation with stunning live performance videos of album standouts like "Talk Down" and "Big Mike's". The videos were revealed to be previews of Dijon's film accompaniment for the album, which has yet to be released. MATTHEW KENT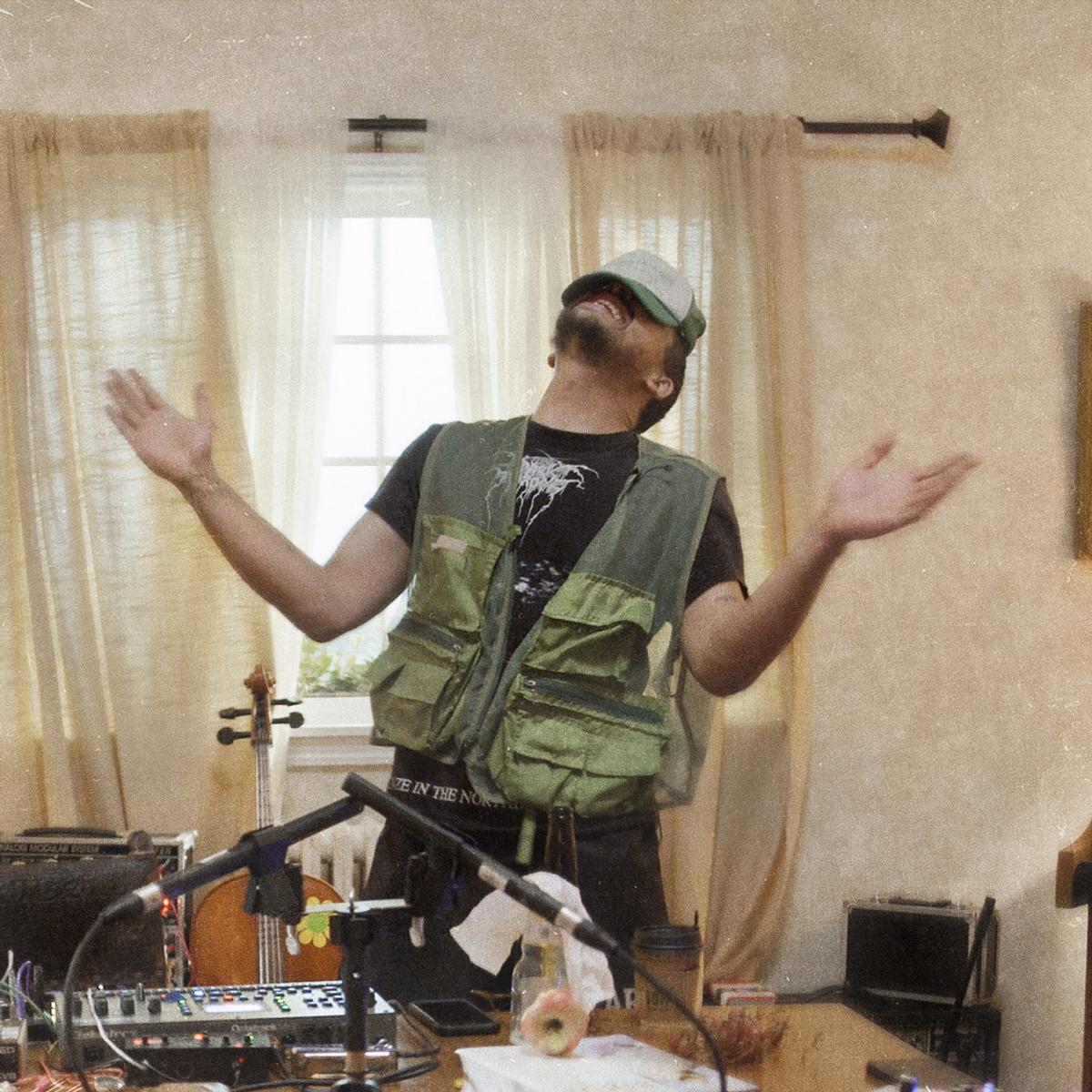 40
Death of a Cheerleader by Pom Pom Squad
Cheerleaders formed a fairly popular chunk of iconography this past year. With such notice came many parties shouting many different things, the majority of the mudslinging aimed at Olivia Rodrigo - already high on her success of Sour. But burning away in the underground before anyone else uniformed up was Pom Pom Squad.
Using such fabled imagery for more than just a pastiche of the American Dream, Death of a Cheerleader was an excellent guitar record that married complex ideas of pop culture, heartbreak (and love), innocence, and reckoning with all of the above. Its highlights include the sharp-toothed "Head Cheerleader" which featured the cutting "Why don't you ask your mother what she means / when she says stay away from girls like me". Everything sung with an eyelash winking malice from leader Mia Berrin, Pom Pom Squad mix grunge undertones with pop and ambition.
A dreamy homecoming, filled with echoing vulnerability and crashing glimmering reverberation - including a gorgeously effervescent cover of Tommy James & The Shondells "Crimson + Clover" - the beauty of these small chapters is their place in the tale of teen love. Berrin plays the part incredibly convincingly and having done since 2019's Ow EP the place at the top of the pyramid belongs to her. STEVEN LOFTIN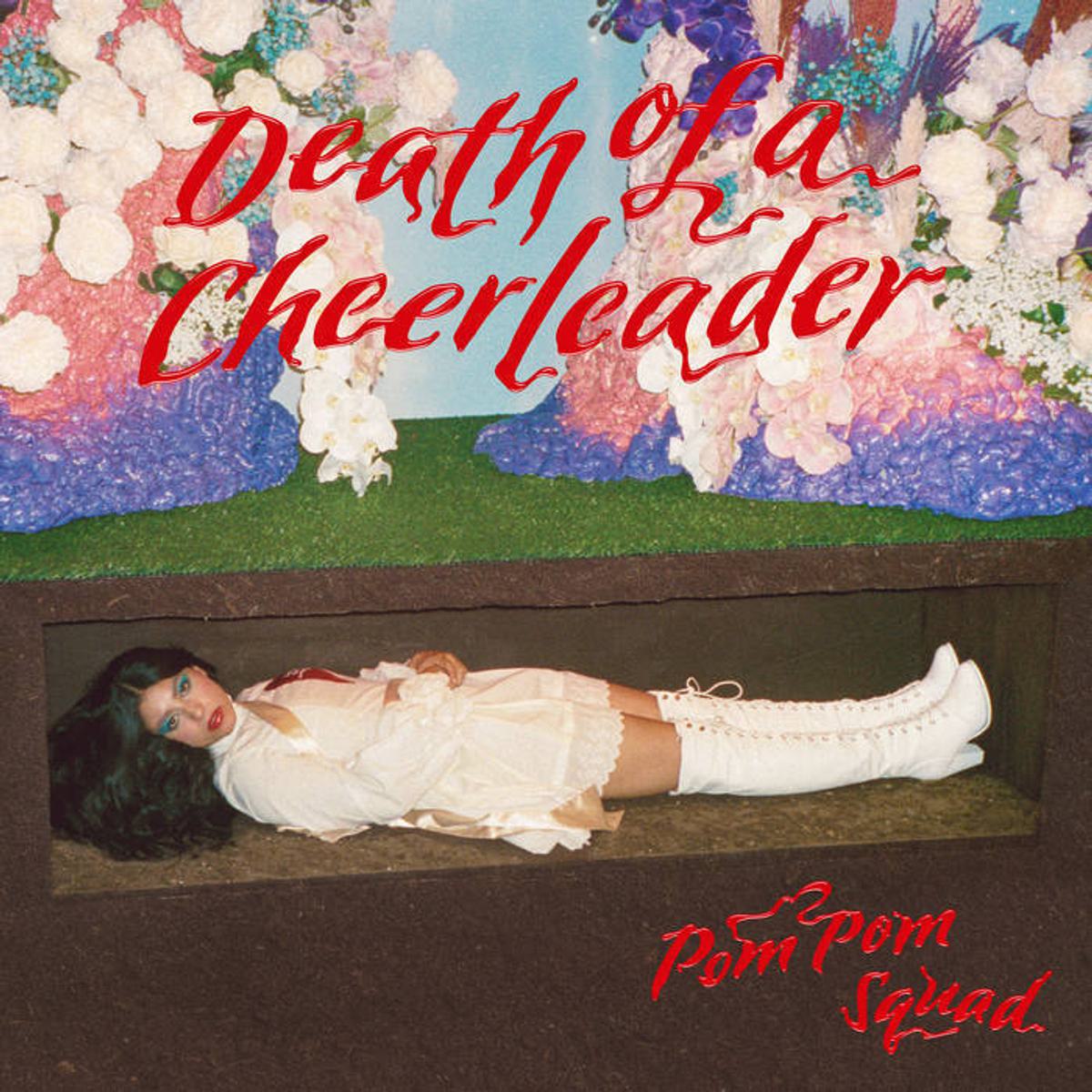 39
Smiling With No Teeth by Genesis Owusu
On a personal level, Smiling With No Teeth saw Genesis Owusu clean up at the recent Australian Music Awards; winning Best Album, Best Hip-Hop Release, Best Independent Release, and Best Cover Artwork. It's safe to say that Owusu has been indeed smiling, gold-encased teeth and all.
An extravagantly swinging mix of electro, R&B, punk and everything in between Smiling With No Teeth is equally rife with wild-eyed ecstasy and a brooding sense of darkness that feels both sinister and embracing. However, it's also a prescient packaging of depression and racism - the symbolism of black dog's appearing throughout to portray both feels as exorcising for Owusu as it does educational to the rest of us. The use of visuals for the album - his outer self being in a sharp red suit, and the inner negative versions in black with a bandaged face and a maniacal smile (and smooth as silk dance moves) brings home Owusu's concept.
All tied up under this ambitiously decadent debut offering, Owusu is a chameleon who can wear all sounds and ideas incredibly well. With his new accolades in tow, the future is in Genesis Owusu's hands and given he already sounds like he landed from the year 3020, where he's going next only he knows but one thing's for sure, it'll impossible to stop smiling once he does. STEVEN LOFTIN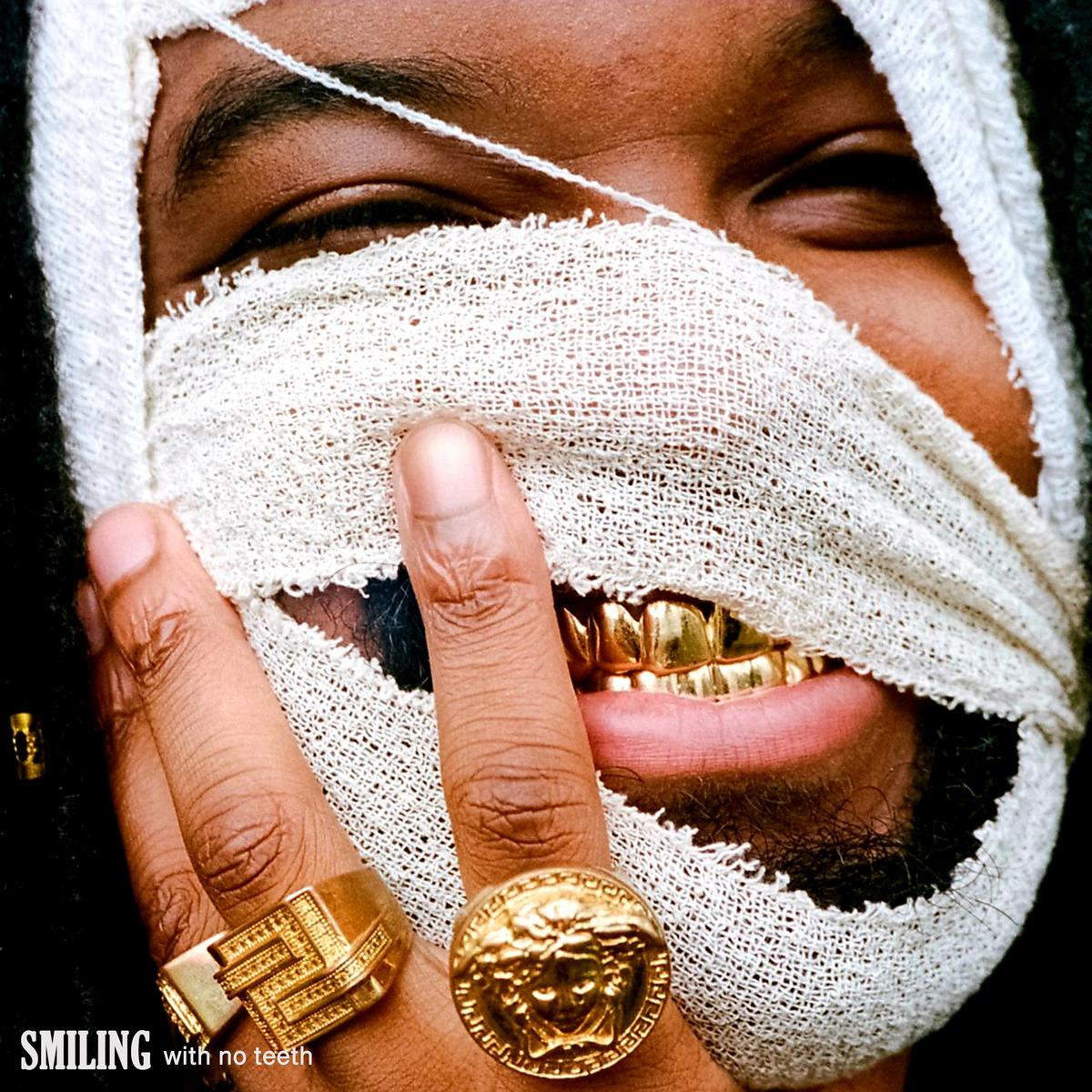 Born and based in Brooklyn, experimental artist and multi-instrumental Taja Cheek aka L'Rain released her second album Fatigue this summer. Created from the chaos of change, its sprawling tracks and incidental interludes raise question after question once you start to listen closely to the messages in her lyrics. "An exploration of the simultaneity of human emotions," as Cheek puts it, the record's tumultuous topography of post-punk references, free jazz, R&B influence and soulful power are simply arresting and sometimes jarring, but that's the point.
As an experimentalist Cheek plays with structure on the record's longer moments, like "Find It" which feels familiar and warm, but any sense of security is stripped away with an outro that transports into a noise-filled void. This value is what she has described as "approaching songness," tearing apart our expectations just as we're starting to get comfortable with what we're hearing. Distorting her compositions in such a way that it feels like we're diverted to a different plane of existence or parallel universe where some slight change has set the track onto a new course.
Despite the often boundary-less sense to Fatigue, Cheek spent her time not only meditating over the lyrics and production of this record but its presentation to the world. The tracklist itself can be read as a poem of 30 words, 15 lines and potentially divided into three stanzas. As Cheek's overlapping musical influences double-down on her multi-layered approach to documenting the human experience, Fatigue arrived at a time when change was ever-present in everyone's lives. MATTHEW KENT
37
I Don't Live Here Anymore by The War on Drugs
I Don't Live Here Anymore feels like a band reaching the very outer limits of their scope and potential. The War On Drugs have never been about expanding the borders of rock 'n' roll. Hell, Granduciel has made a career off doing his level best to avoid reinventing the wheel, but playing that damn wheel as well as it's ever been played. Unlike ex-bandmate Kurt Vile, who has tempered his weirder impulses with simpler songwriting over time, Granduciel's songwriting has always remained pretty consistent, it's just the production choices that have changed. Don't Live Here Anymore is The War On Drugs' most perfect album, and for that reason it's probably their worst. But also their best. ROSS HORTON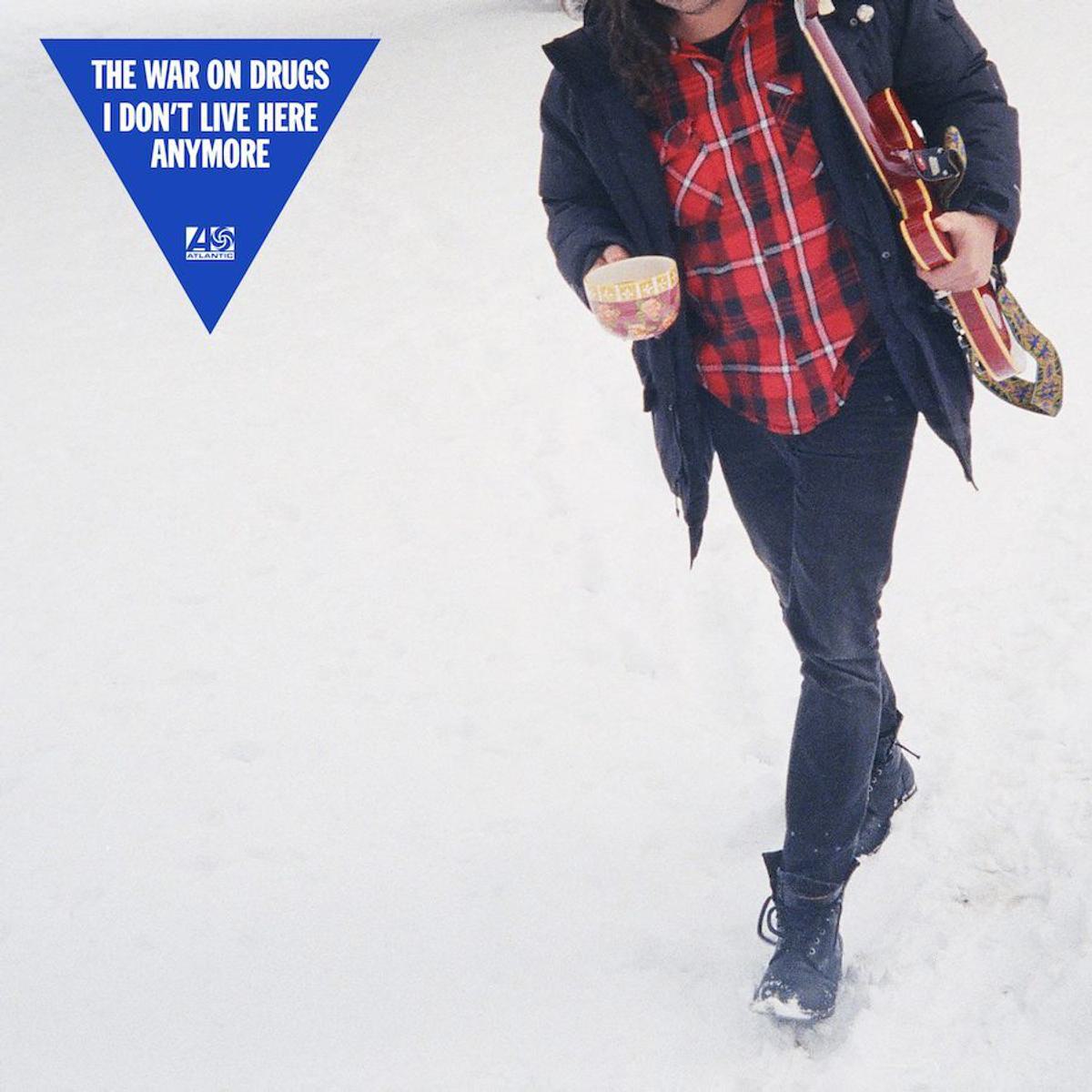 36
The Art of Losing by The Anchoress
A collection of songs that each sits within the calloused hand of grief, desperately trying to unfurl its infuriatingly homely fingers with an embittered rage, The Art of Losing by The Anchoress always feels on the cusp of exploding into something but then pirouetting whichever way it sees fit, sometimes directly into the oncoming bombardment.
Grief will always exist; in the truest of relationships, to the blood we wrenchingly say goodbye to. It's as natural as the trees we watch wither and wilt on a yearly basis, but how we deal with it is up to us, and Davies' fight back is well worth remembering in those times of grave need. STEVEN LOFTIN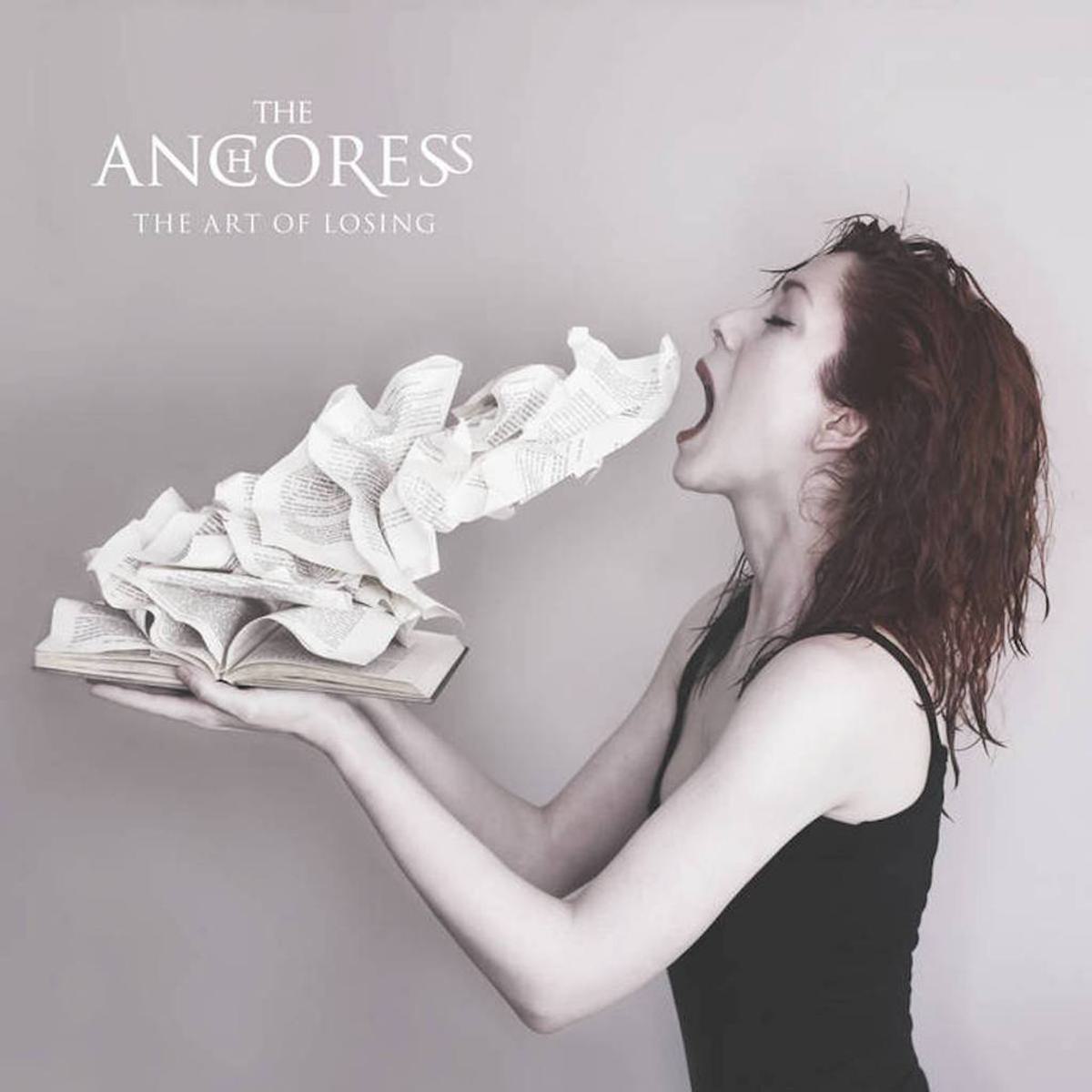 35
Second Line by Dawn Richard
"Have you ever been to a second line?" Dawn Richard asks her mother at the start of her sixth studio album, itself aptly named after the New Orleans parade which celebrates music and joy in every scenario, be it a wedding or a funeral. Her mother cackles in response as if surprised to receive the question; she grew up in New Orleans after all. But it's revealed quickly that Richard has posed this question to a different audience entirely. Second Line's opener, "King Creole (Intro)" immediately whisks us into a storm, where thunderous drums and muttered incantations serve to guide us into a new world, led by King Creole herself, Richard's alter ego. "It's the second line, baby, so move ya feet," she instructs. From here the record dances through the haven it begins joyously building; an Afrofuturistic vision of what could exist for Black women who want to live and love freely.
Jubilant bounce track "Bussifame" also opens with Richard's mother defining a second line in her own terms: "Everybody is happy and they're doing how they feel," she notes carefully, before her words dissipate into King Creole's musical future of Black Southern jubilation. This is the core of Richard's message, and it's felt deeply throughout her record as we explore the sacredness of her space and the comfort of her language. "You'll get the chance to move your feet," she shouts in a resounding echo. We all deserve that chance to dance as freely as the women in her music, as the community in her second line. RACHEL SAYWITZ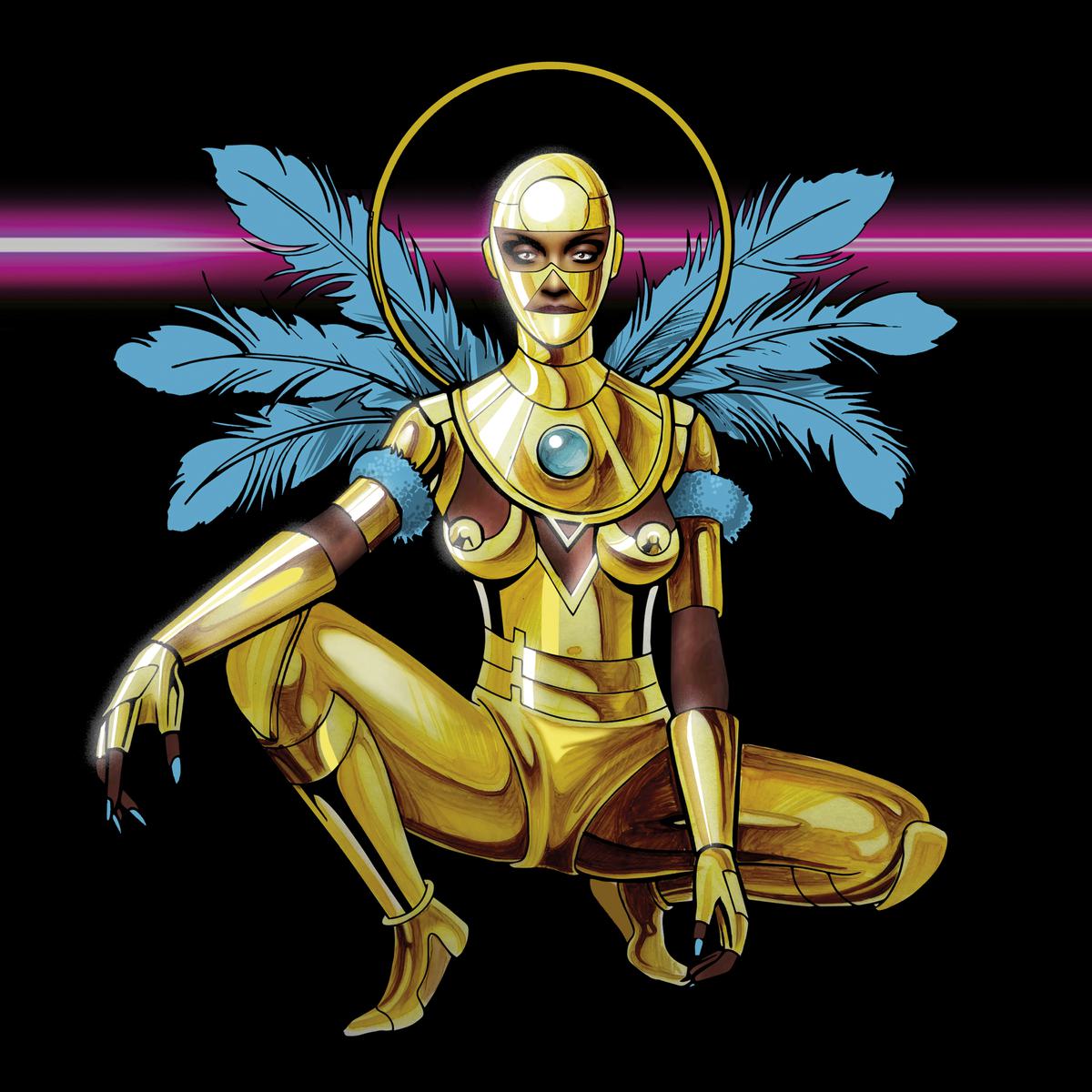 34
Home Video by Lucy Dacus
Ever since her 2016 debut "No Burden", it's evident that Lucy Dacus has proved herself to be a prolific and engrossing storyteller. Following a three year hiatus after the mournful second album "Historian", Dacus reignites a flame of nostalgia in her third album Home Video. And much like the intimately personal album name, the former boygenuis member, touches on themes of; teenage romance, a conflict with religion, and fundamental friendships.
A recollection of poignant teenage memories that are literally pulled straight from the songwriter's diary, the record has a strangely comforting aura. "VBS", an abbreviation of Vacation Bible School, is a spooky look back to angst in the midst of being enveloped in Christianity. Whilst the deeply moving "Thumbs" is a melancholic memory of Dacus' pent up anger when going with a friend to meet their estranged dad. P
lacing the musician's lulling vocals at the spearhead, the indie-folk guitar hooks and candid yet comical lyricism is a warming listen that proves to be relatable to all of us in one way or another. IZZY SIGSTON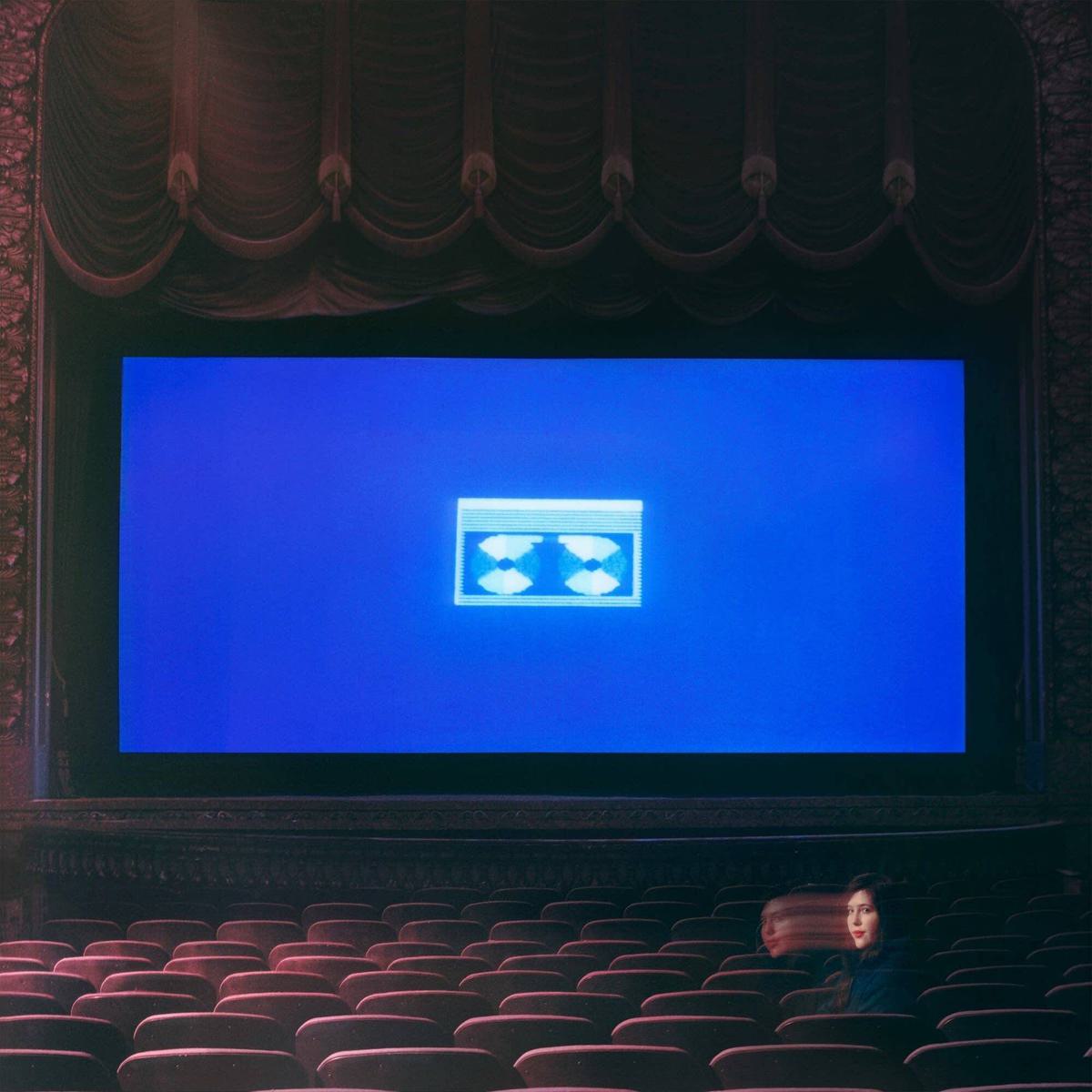 Five years in the making, it seemed like a daunting task for Joy Crookes to let her debut album take flight in the world. Before long though, that digit became her lucky number. In mid-October, the UK Albums Chart was filled with legacy artists (Adele, Coldplay, and even The Beatles), but at number five was a fresh face: Joy, with Skin.
Her efforts to get to this point can only be described as monumental: back-to-back in-store gigs, pop-up spaces, meet and greet signings, street performances, press features, and magazine shoots, all within the record's inception. It's not that she didn't put in the work early though, Joy had already been held in acclaim as a former BRITs Rising Star nominee and was set to support Harry Styles before lockdown loomed.
While her musical peers opted for low-key sounds, Joy shuffles through modern soul and big band blues as she brings themes of heritage, home, and romance to the forefront of Skin. For South Londoners, it's an even cosier listen as she namechecks Walworth Road and Electric Avenue, but with a sonic palette that transcends time and place, Crookes' voice, songwriting ability, and charisma makes Skin a listen for all. HANNAH BROWNE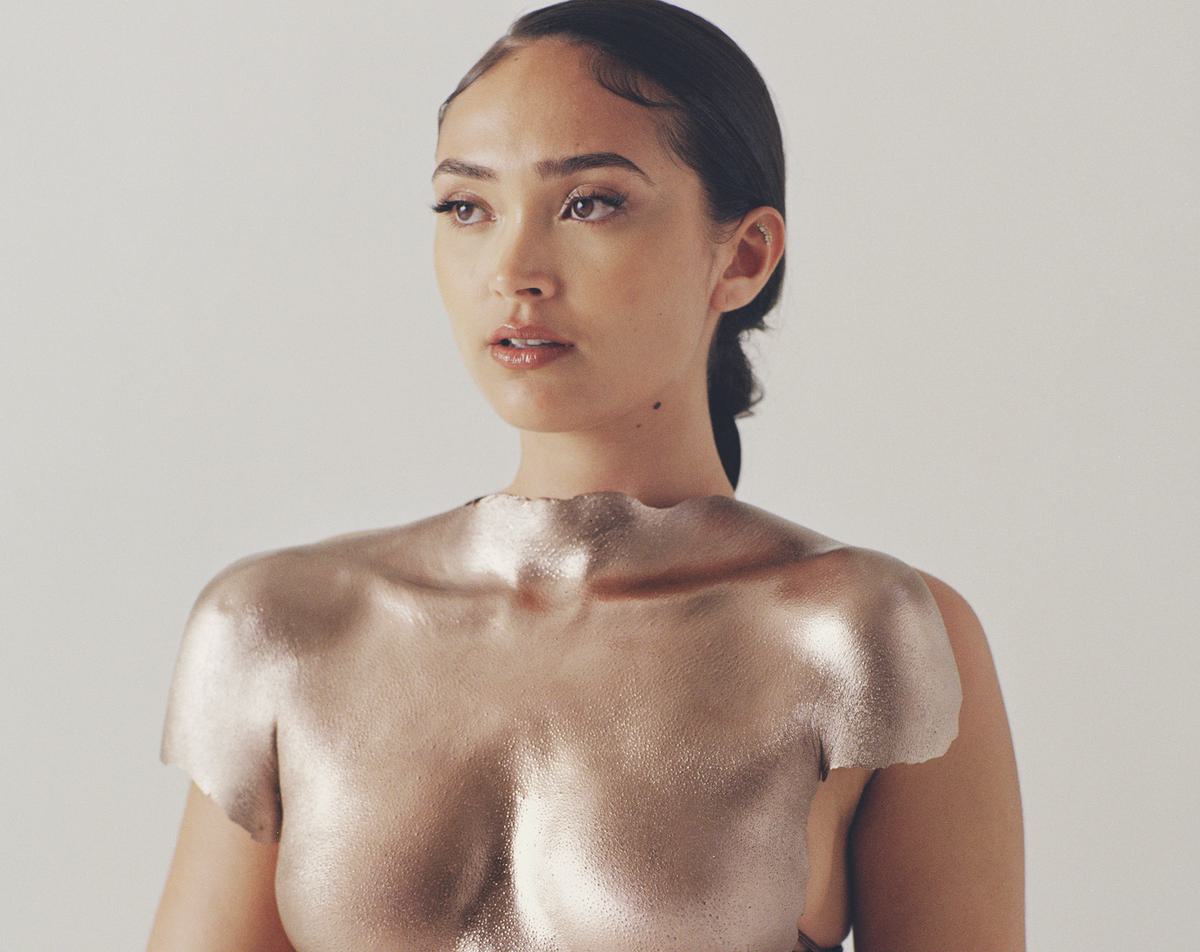 Adele's comeback was an unprecedented event, and it would be a crime to miss it off this list due to the sheer gravitas it carries. After giving it all up when her voice couldn't keep up with her touring, we all thought it was the end – and boy were we wrong. From an absolutely iconic Instagram Live session (which included moments such as her perplexity at what a body count is, and denying a collab with Peppa Pig) to '73 Questions' and dining on British food with Vogue, her reinvention and newfound lust for life was felt across the globe.
30 itself was a similar reinvention, what with taking out the deep dark sadness from albums gone by and replacing it with theatricality and a return to R&B influences. Her voice sounds anew on tracks like "To Be Loved", and even dipped her toes in Americana influences on the somewhat out of place "Can I Get It". The album even had Adele's first ever feature …even if it was from the late Erroll Garner.
Before the album came out, there was a lot of talk online about how the success of 30 would be measured in cultural impact, not sales. Now, even as the fastest selling album of 2021 and the biggest selling album since 2017, its cultural impact is still the greater amount – there really is no one like Adele. DAVID COBBALD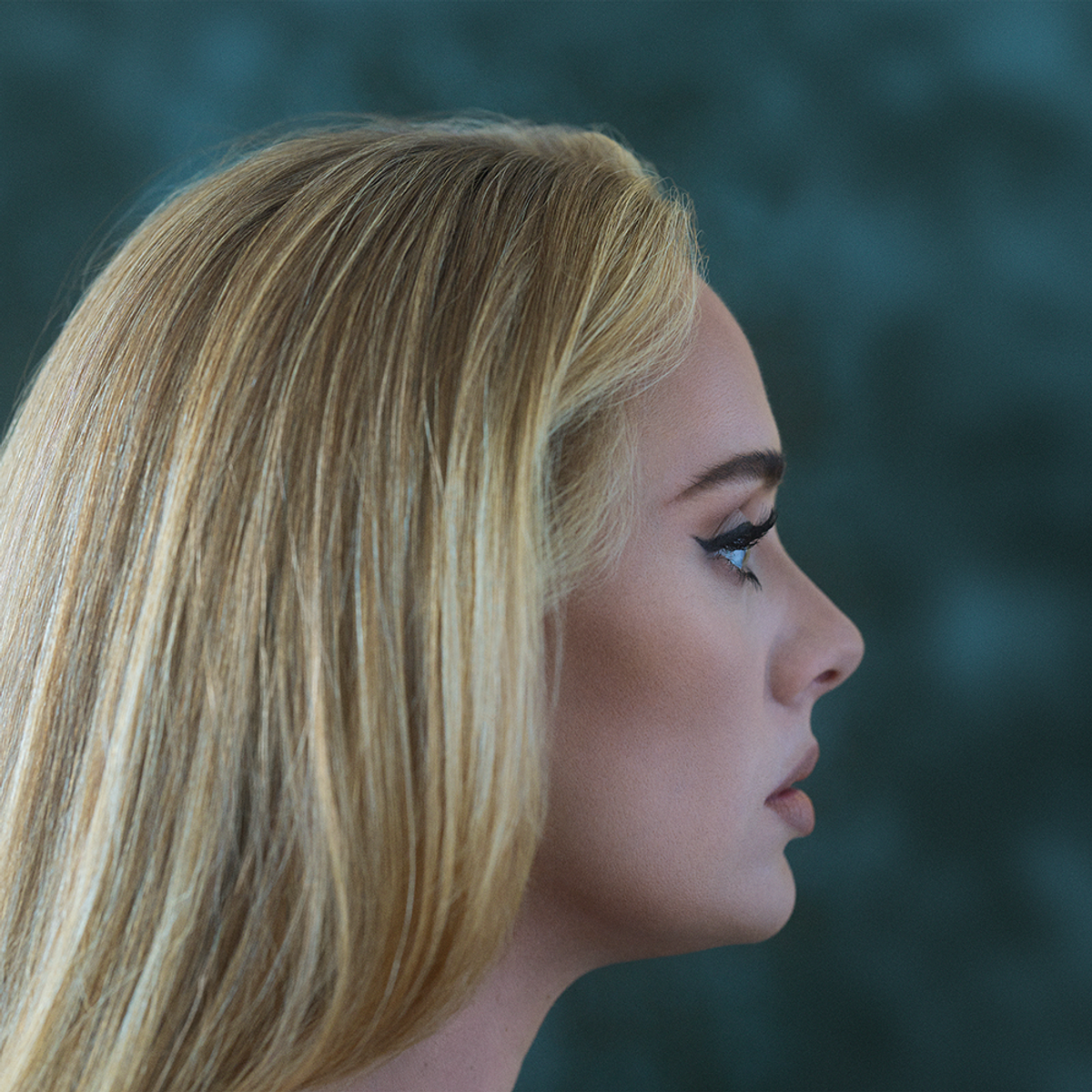 The vivid, absurdist pop-funk of Juno is an energetic expansion of everything we'd heard from Remi Wolf so far. From viral hit "Photo ID" to standalone heavyweight "Monte Carlo" and live favourite "Liz", Wolf had a smorgasbord of beloved tracks which she could've included on the record, but the hotly-tipped newcomer bravely delivered full-length without her much-loved standards plugging the gaps.
The result is a hook-packed debut masking pain, difficult decisions and insecurity through pure and chaotic joy. Whether Wolf is lamenting a particularly painful breakup ("Street That You Live On") or facing up to sober living ("Liquor Store"), she still manages to stretch a goofy smile over problems big and small. MATTHEW KENT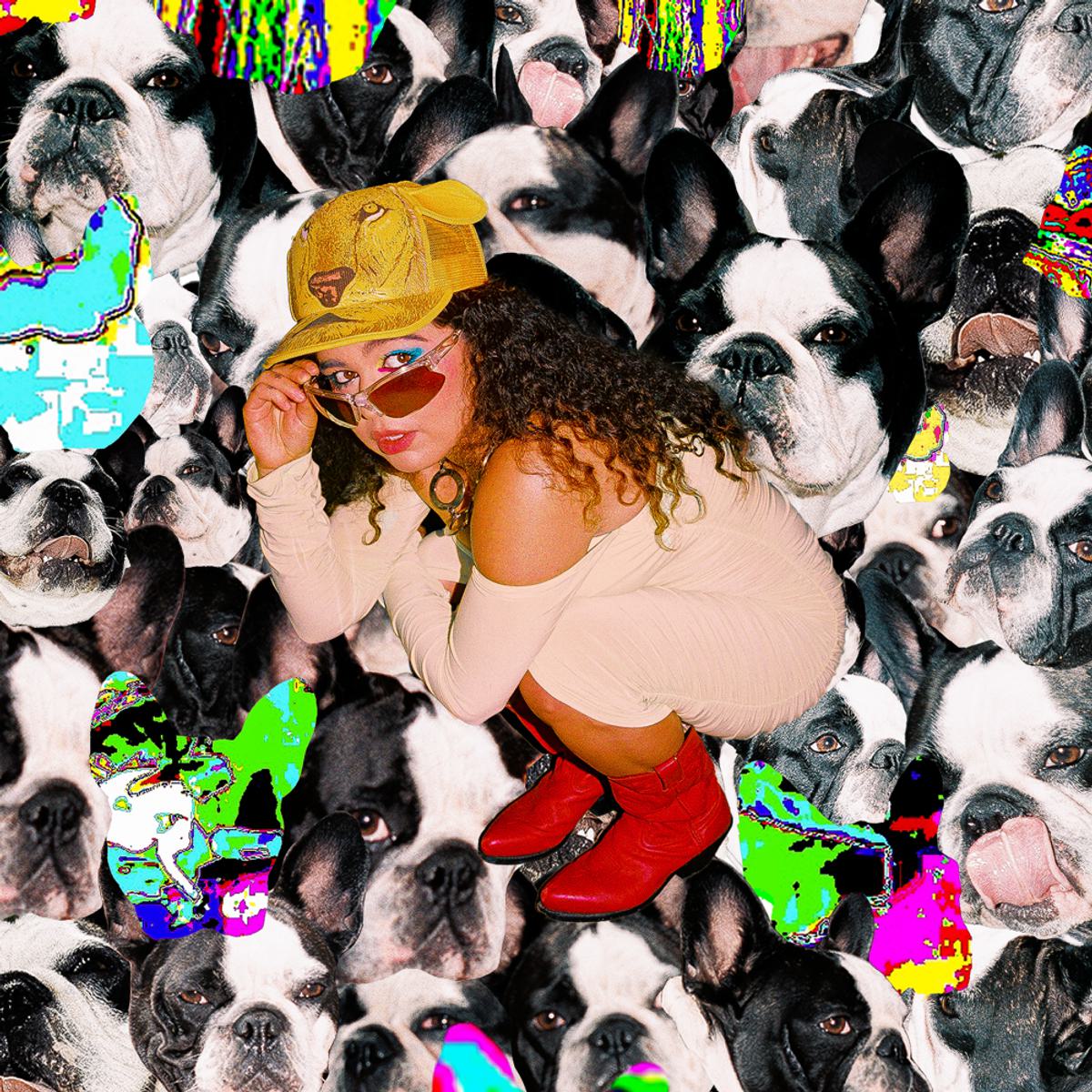 The ascension of now 23-year-old Claire Cottrill – aka Clairo – from a 2017 viral hit to a shining talent in 2021 was , even if the music wasn't what fans were necessarily expecting. Working with co-producer Jack Antonoff (who seemingly had his hands on every female pop album this year) on music that is both meaningful and intricately detailed, Cottrill created magic in the form of acoustic folk.
There's a range to be found on Sling, even when remaining within the borders of its genre. Whether it's contributions from the likes of Lorde for backing vocals on "Blouse", silky lyrics covered in clouds of harmonies and sweeping keys on "Amoeba", or an instrumental piece dedicated to her own dog on "Joanie" – Cottrill is a masterful writer, and that not only justifies her place in this list, it demands it.
As she tackles heavy subjects like suicide, degradation, and our own mortality with delicacy beyond her years, Cottrill's grip on the listener remains strong but gentle. Sling is a record that both holds you close and lets you breathe it all in. It's no wonder then that the album achieved such universal acclaim.
Cottrill is a force to be reckoned with in the year ahead, and has shown us that age is simply a number when it comes to musical talent. It's never been more apparent that the next generation of musicians have not only appeared, but blossomed into a promising future for us all. DAVID COBBALD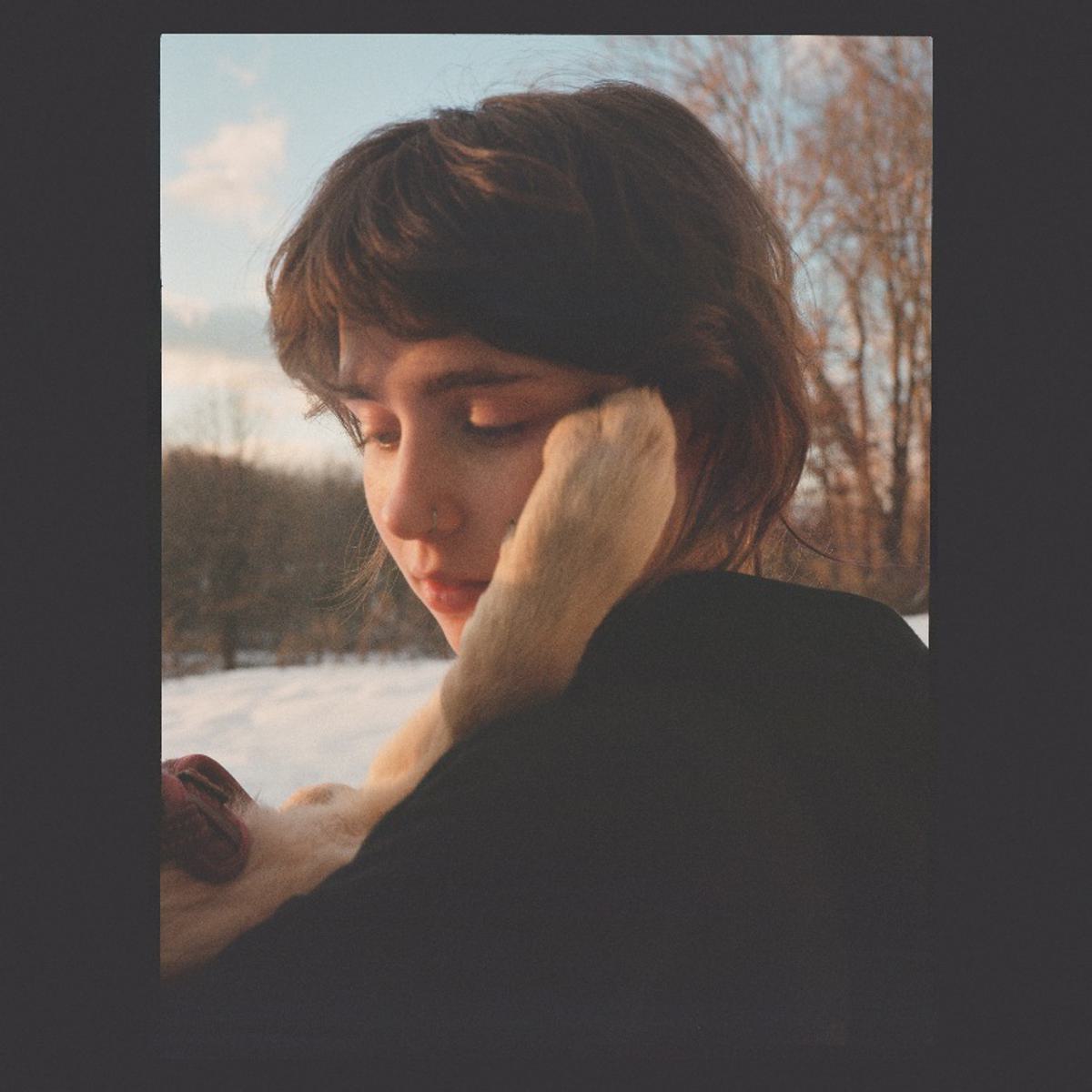 29
If i could make it go quiet by Girl in Red
Norway's Marie Ulven, whose bedroom lo-fi has morphed into bolshy earworm-infested brilliance over the past few years, has struck a rich vein of form with long-awaited debut if i could make it go quiet.
The release in spring 2021 arrived as much of the country was shaking off a winter of lockdowns, with Ulven's explosive re-emergence striking a chord as we all scurried, feral, back into life. Out-and-out bangers such as "Serotonin" (co-produced by Finneas) and "You Stupid Bitch" are undeniably addictive and lacerating, with lower-key numbers "Rue" and "Apartment 402" working as introspective palate cleansers that stay with you long after the final note stops ringing. Ulven's self-effacing lyrics are slathered in candour as she opens up about mental health issues and dissects love in 4D - it's blunt, it's unapologetic, and it's refreshing to hear lyrics which ditch the euphemisms and lay it all out properly.
The record was initially set to drop in 2020 as part of girl in red's "world domination" plans, but its lengthy delay looks to have ultimately helped, not hindered, as it landed in our laps at long last. girl in red's album arrived serendipitously, and not just in an emotional sense. Pop punk's resurgence has been solidified in 2021, with Olivia Rodrigo's "good 4 u" a high point for the latest wave of the genre, and although if i could make it go quiet certainly isn't settled into the label fully, it's impossible to ignore the hallmarks. Chunky riffs pepper the record, and there's heartache aplenty - in another universe, "Body And Mind" is a Fall Out Boy anthem.
if i could make it go quiet has been a long time coming, but it's been more than worth the wait as it burst to life in a perfect storm. LARRY DAY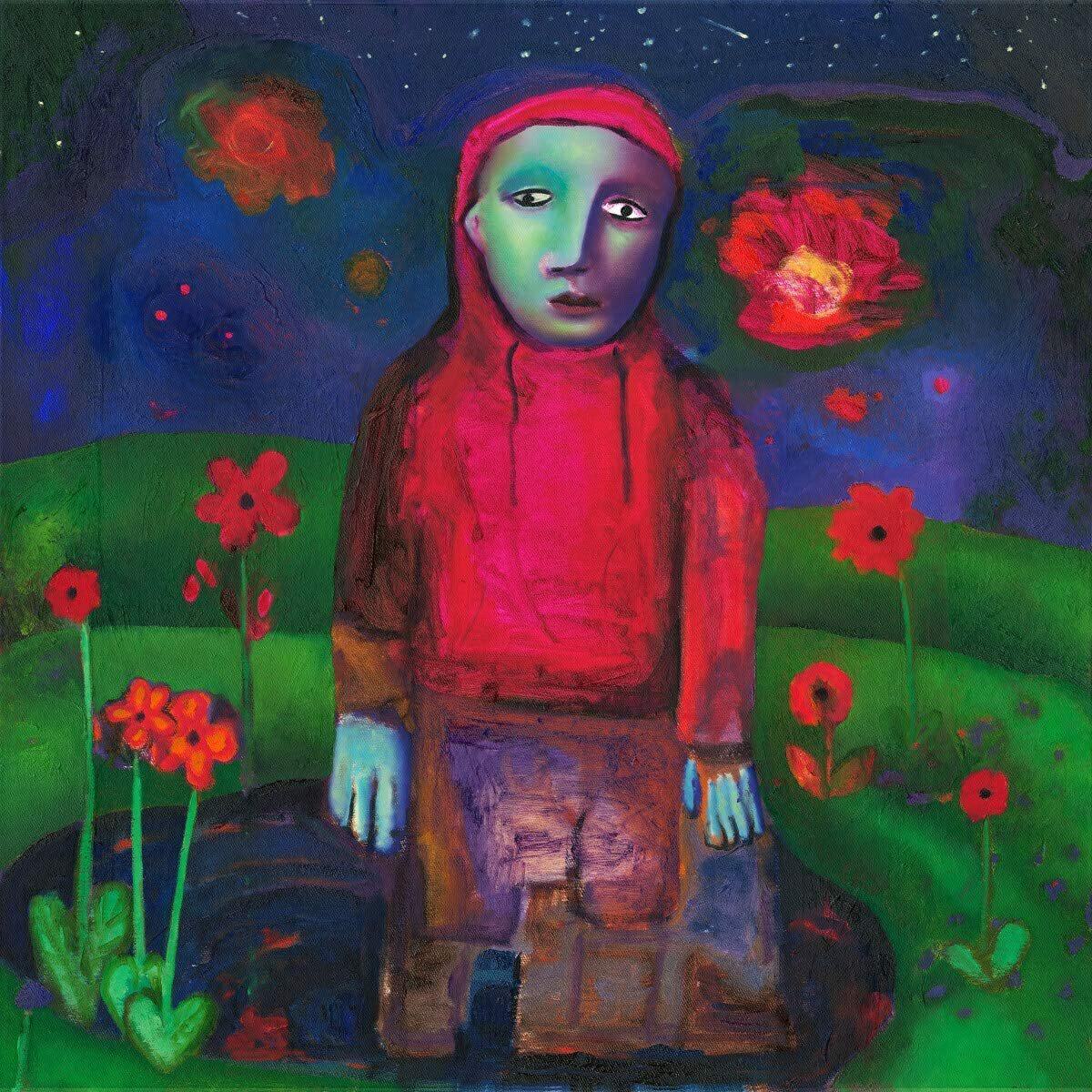 28
Friends That Break Your Heart by James Blake
Upon winning the coveted Mercury Prize in 2013, James Blake's album Overgrown was described as "late night music for the digital age. An inventive, poignant and poetic record of great beauty". Eight years on, Blake's music still stands in near enough the same trajectory. The lyrics still ring with a familiar emotion, but it feels like there is something different to dissect with this album.
Friends That Break Your Heart , that followed the critically applauded 2019 album Assume Form, delves into lost friendships - a subject matter that everyone has felt personally at some point in their lives, but has never sonically expressed (at least, not in so much detail). Songwriting has always been a defining strength for Blake, however, the emotional depth of this album is brought to life by Blake's intense focus on songwriting this time round. Sharp lines summing up the thoughts and feelings that swirl around with a jagged ferocity. Lead single "Say What You Will" delivers the biggest punch and feels the closest to Blake's ongoing narrative. The strong producer lead on this album - a hypnotic blend of arpeggios, hazy chords and soaring harmonies that stamp their way throughout with a solid rhythm - bring a new lease of life and a dazzling, technicolour burst to the proceedings.
There's no doubt that this album branches Blake out of his comfort zone, but the break away has been in many ways a breakthrough. Rather than laying stagnant as a one dimensional artist for eternity, Friends That Break Your Heart adds another edge and starts an eager conversation of a new Blake era and how that might look. Everyone has had time to think over the lockdown times, and Blake used this time to dig deep into his insecurities and reposition them, with assured success. HAYLEY MILROSS
​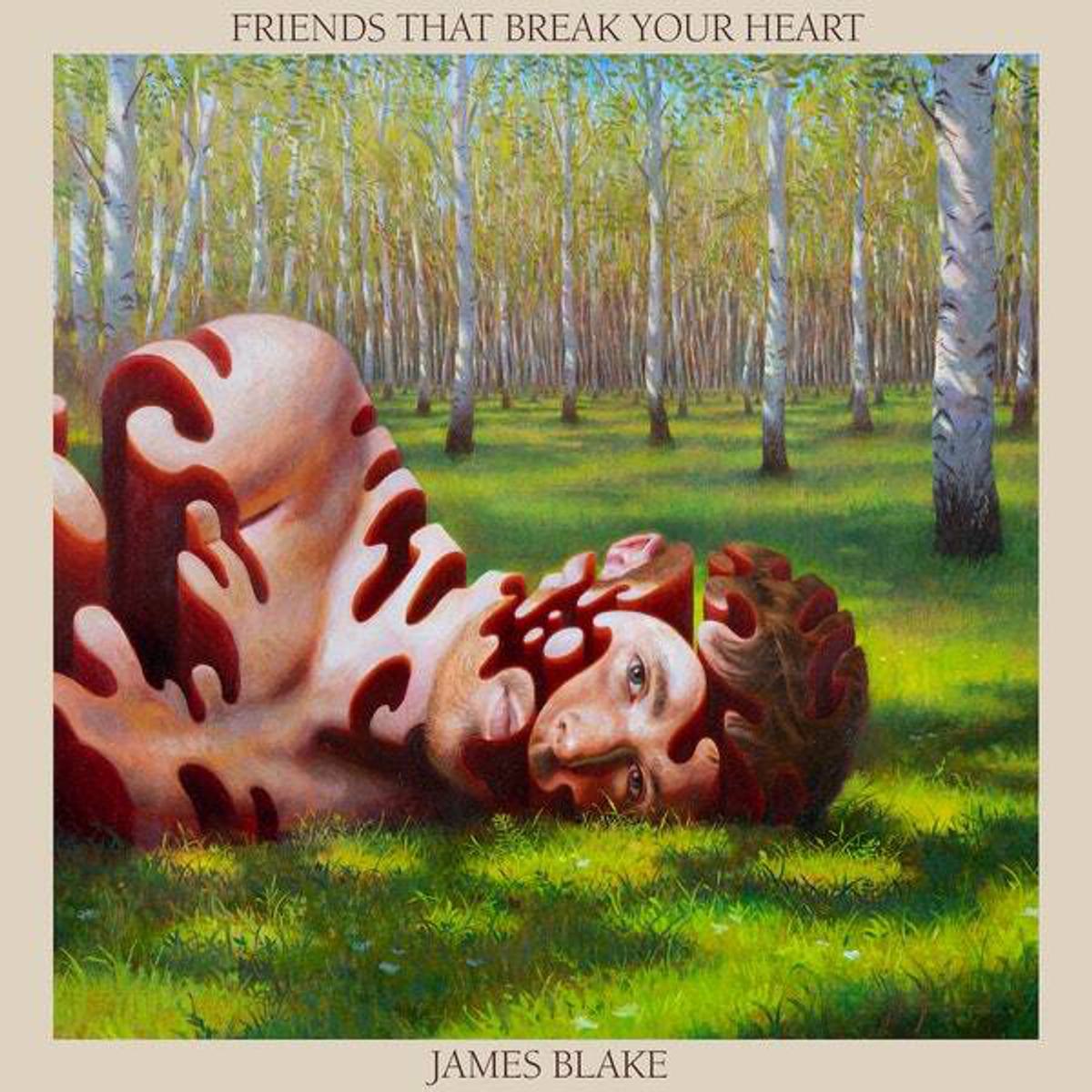 27
Una Rosa by Xenia Rubinos
Una Rosa is a successful step in a wildly new direction for Xenia Rubinos. While her previous work seemed emotionally confessional, here Rubinos steps back and goes theatrical: cosplaying as the melodramatic divas and lounge singers like Lucilla Villa who were played around her house as a child. On "Ay Hombre" she sounds like she's prowling around a dusty jazz bar, draping herself over pianos and dragging a cigarillo between lines. The accompanying instrumental is miles from that setting though, her vocals doused in autotune and backed by thick 808s. The delicate "Una Rosa" goes deeper still, based around a melody which played from a wind-up lamp in her abuelita's bedroom but reimagined with woodwinds and escalating synths.
There's a deeper embrace of the sounds of her family and childhood, but the music itself is so radically different, so electronic and freaky, that those looking for more of the same will be left waiting regardless. LIAM INSCOE-JONES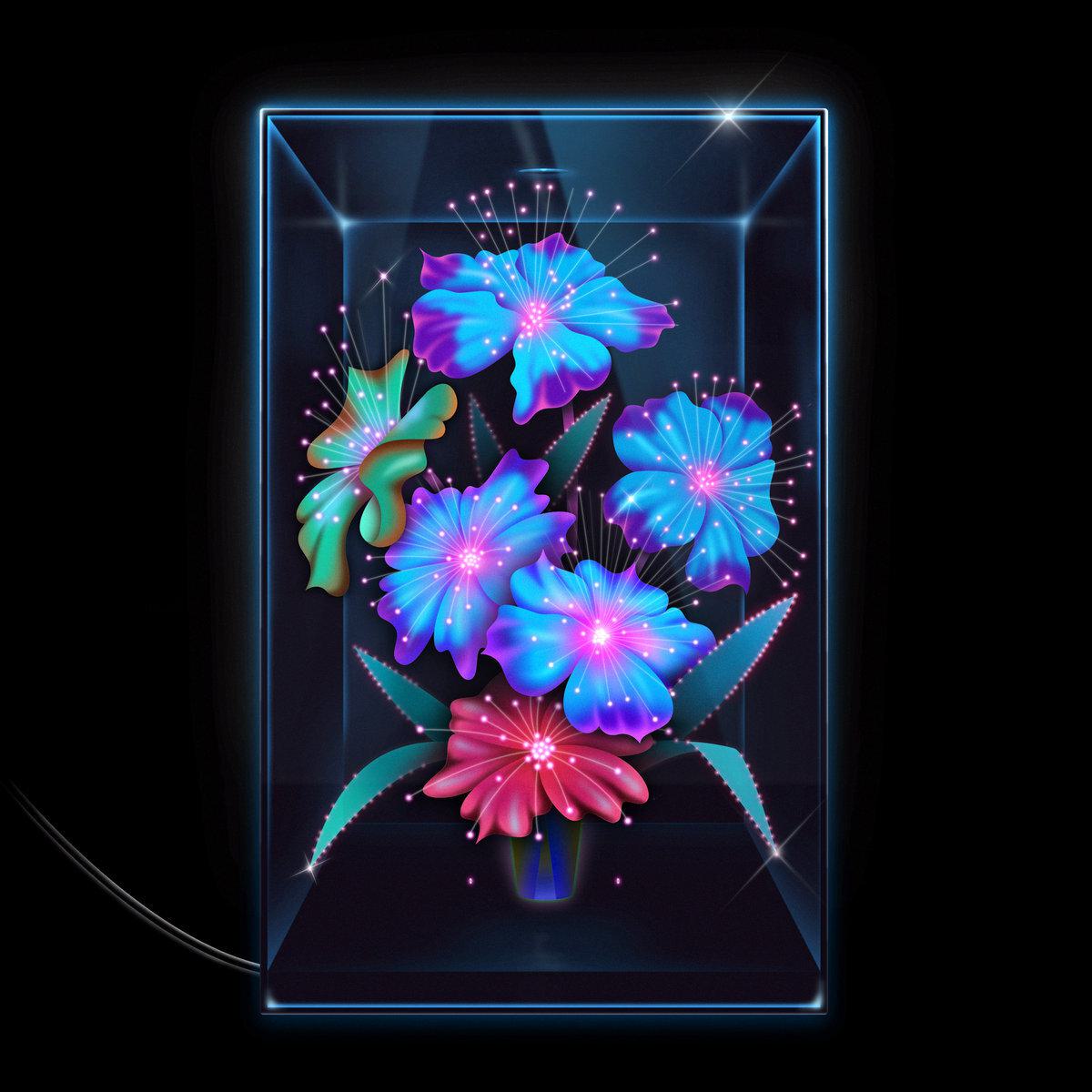 26
Red (Taylor's Version) by Taylor Swift
Taylor Swift is another one of this year's artists who's been all about self-empowerment, reclaiming their narrative, and returning to what truly matters to them. This year saw not one, not two, but three albums from Swift - evermore (deluxe version), Fearless (Taylor's Version), and November's two-hour-long opus Red (Taylor's Version).
With 30 tracks to it, the album feels like quite a meal to chew your way through. However, Swift carefully curates the tracks with a respect for what Red was before, and what it has now become. However, it's in the tracks 'from the vault' that we see a new facet to Swift. With collaborations alongside Phoebe Bridgers and Chris Stapleton, Swift journeys through both influence and genre – with details of homage to her country roots (Fearless), to her folk lockdown albums (folklore and evermore), and even to the days of her pure pop powerhouse 1989.
It goes without saying that the ten-minute version of "All Too Well" at the album was a bold move, especially as it doubles down on its original drama and practically names Jake Gyllenhaal as the song's bad guy letter by letter. It gained an expected amount of media attention (that the original release of Red seemingly missed out on) and yet again crowned Swift the queen of ex-girlfriends writing songs about the idiots they date.
Seeing Swift confidently and clearly grip her narrative by the balls is encouragement for us all. Red (Taylor's Version) is a clear example of someone doing exactly what they were meant to do, and will go down in the history books for sure. DAVID COBBALD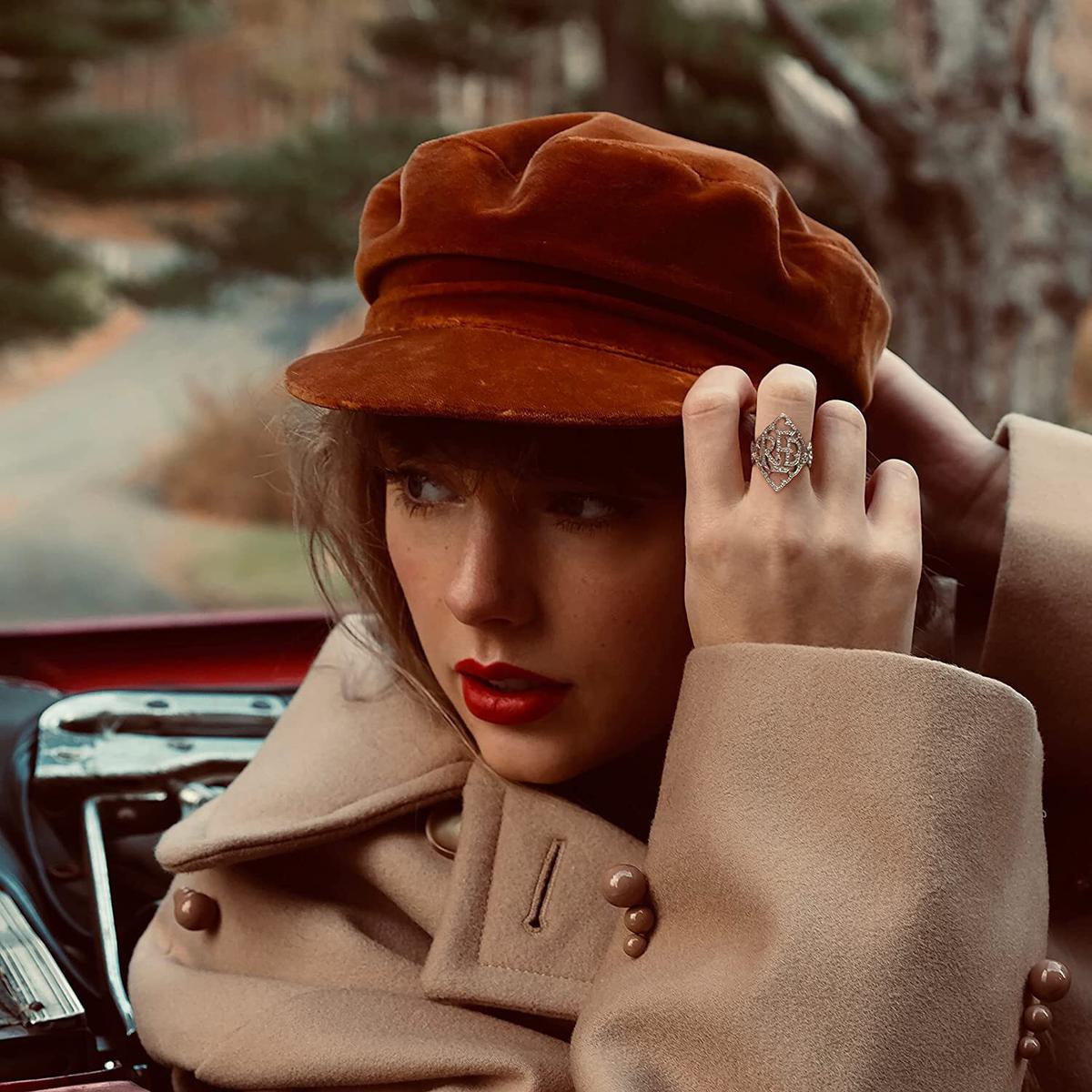 25
Any Shape You Take by Indigo De Souza
Any Shape You Take is a record about heartbreak and despair. But it's also more than that. It encompasses the extremes of human emotion, as De Souza shoots back and forth across the divide like a pendulum in full swing. The tender adoration of "Hold U", on which she heavily channels Haim's smooth optimism, is a mere gear change away from the resignation at the start of "Way Out". In De Souza's eyes, they're all connected, if at opposite ends of the board. Any Shape You Takeattempts to connect the dots, unafraid of expressing the depths nor the heights of a life lived with supreme sensitivity. As she sees it, if we're to empathise, we need to go there with her; to know what she knows, first we have to feel what she feels. BEN LYNCH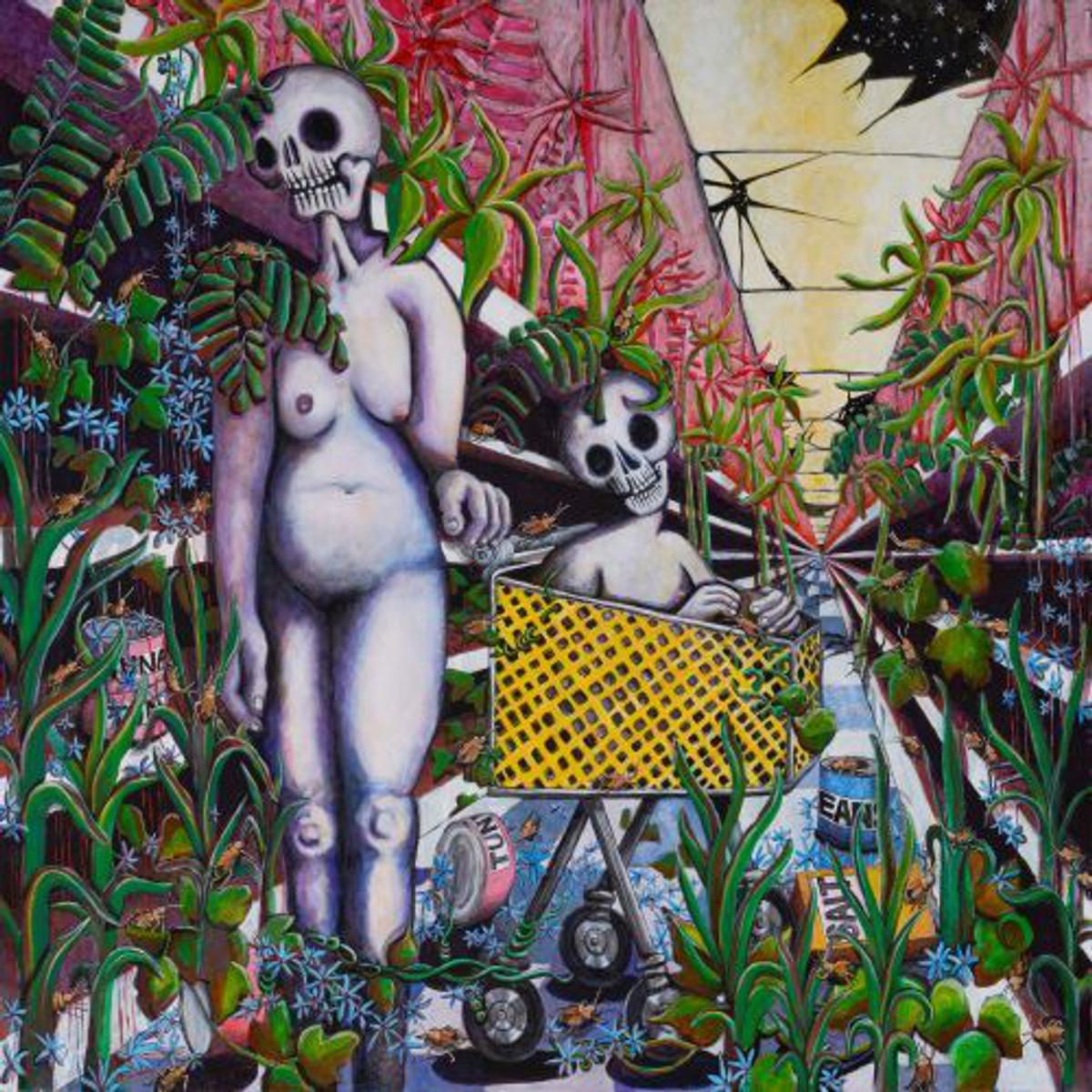 Ashnikko's biggest hit to date "Daisy" - which spawned thousands of TikTok videos - just teased at her star potential, but the rest of DEMIDEVIL explored her power in depth. An empowering, unapologetic figure preaching sexual positivity and taking swings at the patriarchy not only does Ashnikko create her own narrative-led anthems, she creatively twists and contorts classics bringing them into her world.
On "Deal With It' she samples Kelis' "Caught Out There" and infamous "I hate you so much right now" refrain, then on "L8r Boi" she flips the narrative of Avril Lavigne classic "Sk8r Boi" who isn't "rocking on MTV" he's punching holes in walls, while the ballet-loving protagonist has her beautiful home with "somebody else making her moan." Collaborations with Grimes and Princess Nokia further prove Ashnikko's got some serious clout too. The latter, "Slumber Party", become her third track to pop-off on TikTok following the aforementioned "Daisy' and her original online smash "Stupid" with Young Baby Tate.
Standing firm throughout the year as a manifesto of what the blue-haired pop provocateur can do when given free rein to go all-in on a full-length project, Demidevil's mixtape status means Ashnikko's first album has a pretty big shadow it needs to break out from. But even the collection's more sombre most like the penultimate track "Good While It Lasted" prove that the North Carolina-born, London-based artist has serious range. MATTHEW KENT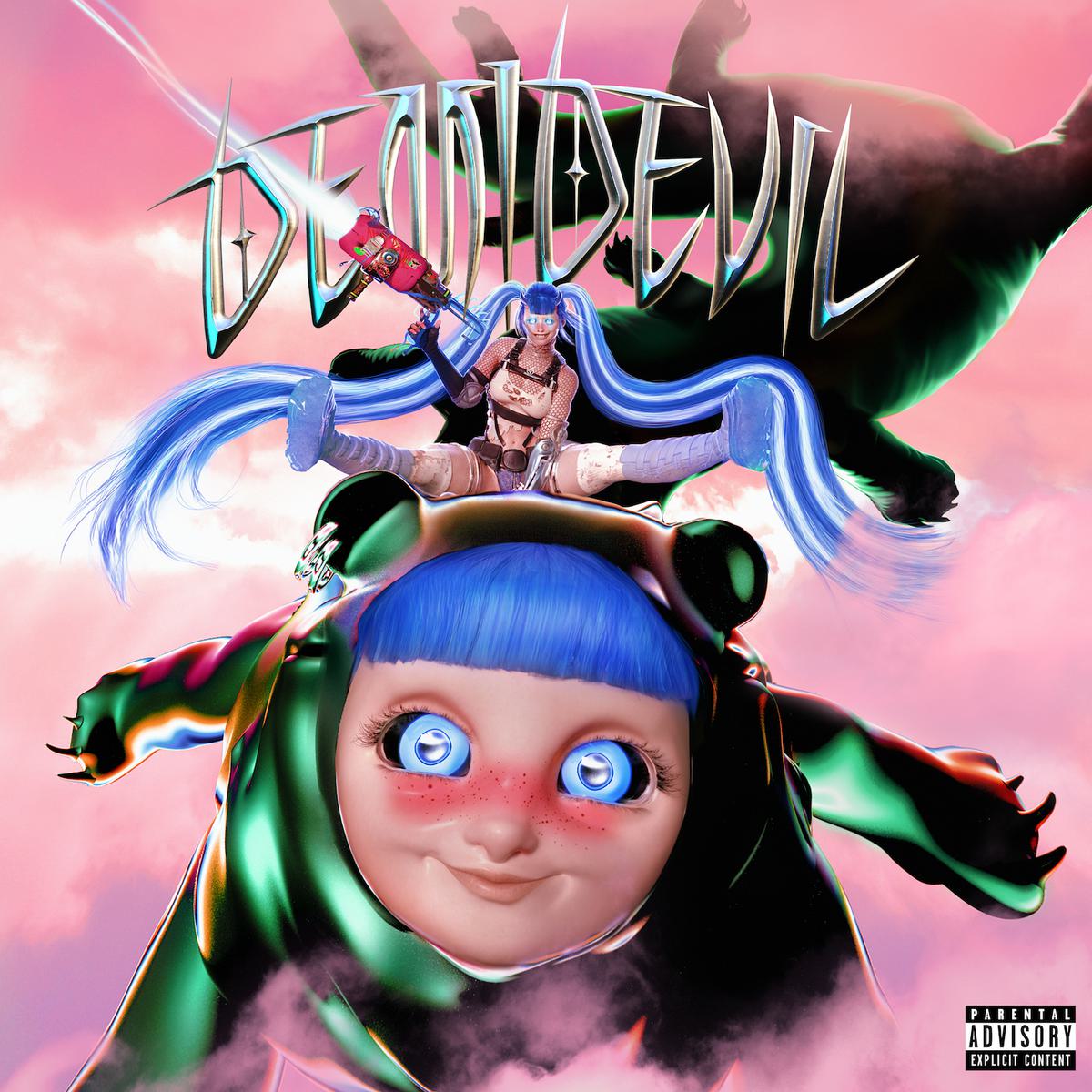 23
Blue Weekend by Wolf Alice
The place of the band in 2021 seemed precarious. Most of the chart-topping names were single entities, or already well-established acts that form some passive oligarch of pop culture. What Wolf Alice were proving with their third outing - Blue Weekend - was that not only is the idea of the band well and truly alive, but it should never be underrated.
A sweeping landscape that covers their rise, and all that comes with such soaring highs - both joyous and nefarious - it's their most complete work to date without creating a ceiling that feels impenetrable. All the pieces fit, coming together like a game of chess where every move is with one motive - to win. However, this target is never clearly stated. Instead, it's happenstance because Wolf Alice are a band who create to create. They focus, hone, taking time to explore their limits and what lies on the other side.
Featuring some of their bravest moves, each longer than the last, including the introductory single piano waltz of "Last Man On The Earth", and the frankly decadently melodious sounds of "Delicious Things". Twisted in amongst the focused and pointed emotional sweeps of "Safe From Heartbreak (If I Never Fall In Love) and "How Can I Make It Ok" comes the jagged edges of "Greatest Hits" and "Smile" once again proving Wolf Alice can curb stomp your feelings and pick you back up ready to throw a pint or five in the air.
Remaining the archetype of what a band can be, Wolf Alice are that special kind of entity who just get better. The stages get bigger, the awards get shinier, the albums expand infinitely, but it's all rooted in four people, four unique ideas, and that ethereal understanding between all that this is what it's all about. STEVEN LOFTIN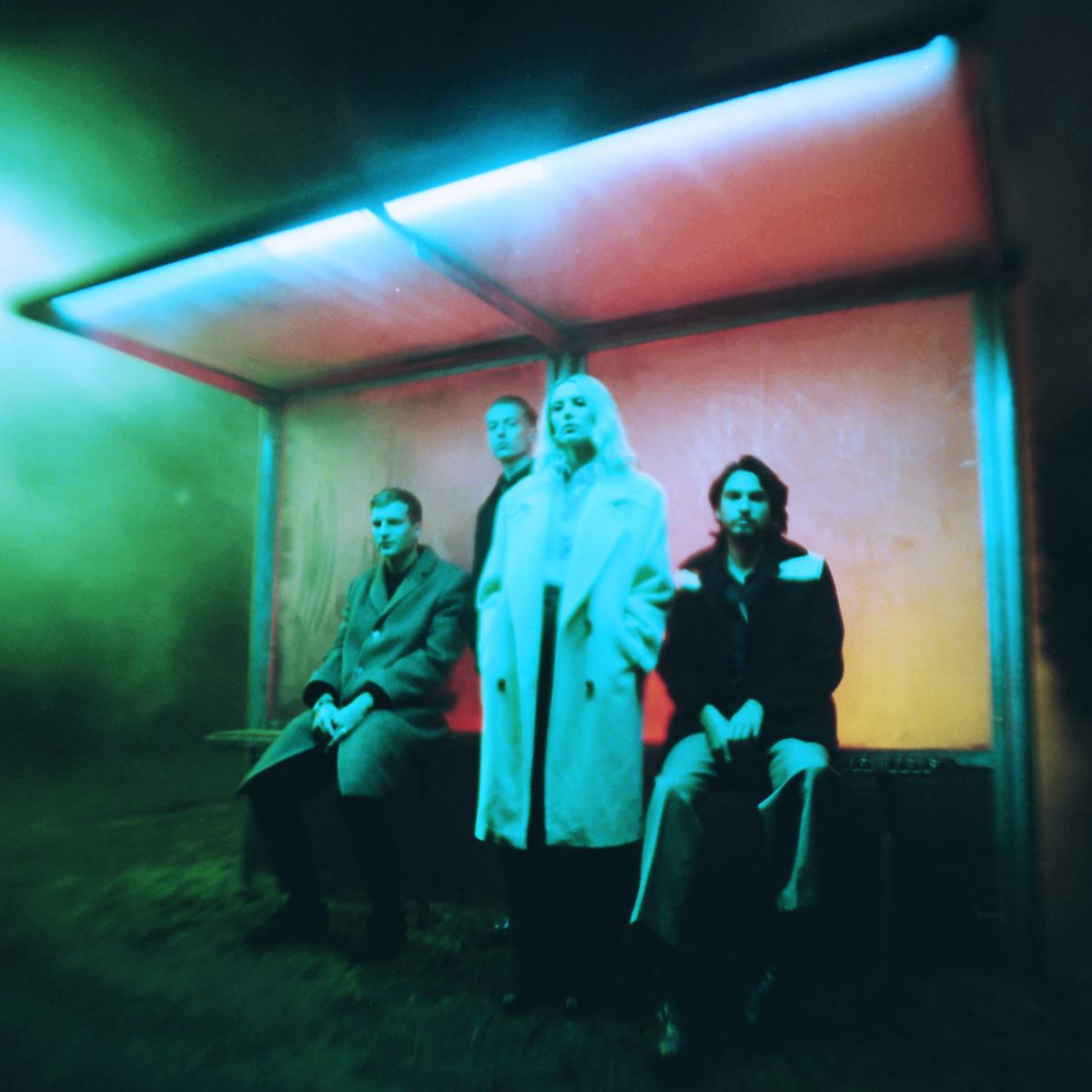 22
DEACON by serpentwithfeet
When Josiah Wise, who performs as serpentwithfeet, announced that his new album – DEACON – would be an exploration of "a world wherein Black love is paramount…a study rather than a story delving into Black, gay love…", most listeners would have assumed that this was a deeply personal, highly individualised project designed to celebrate the successes of Wise's own life. However, this is no regular artist, and this was no average album.
DEACON, while remaining excellently Black, and powerfully Queer, contains within its songs messages that are universal in the truest sense - each speaking to the experiences of all who have ever known what it is to love and be loved. Where Wise's first album under his creative moniker, soil, was a rich, baroque treatise on loves losses, DEACON is its blood-red, heart-bursting opposite in the very best way. ROSS HORTON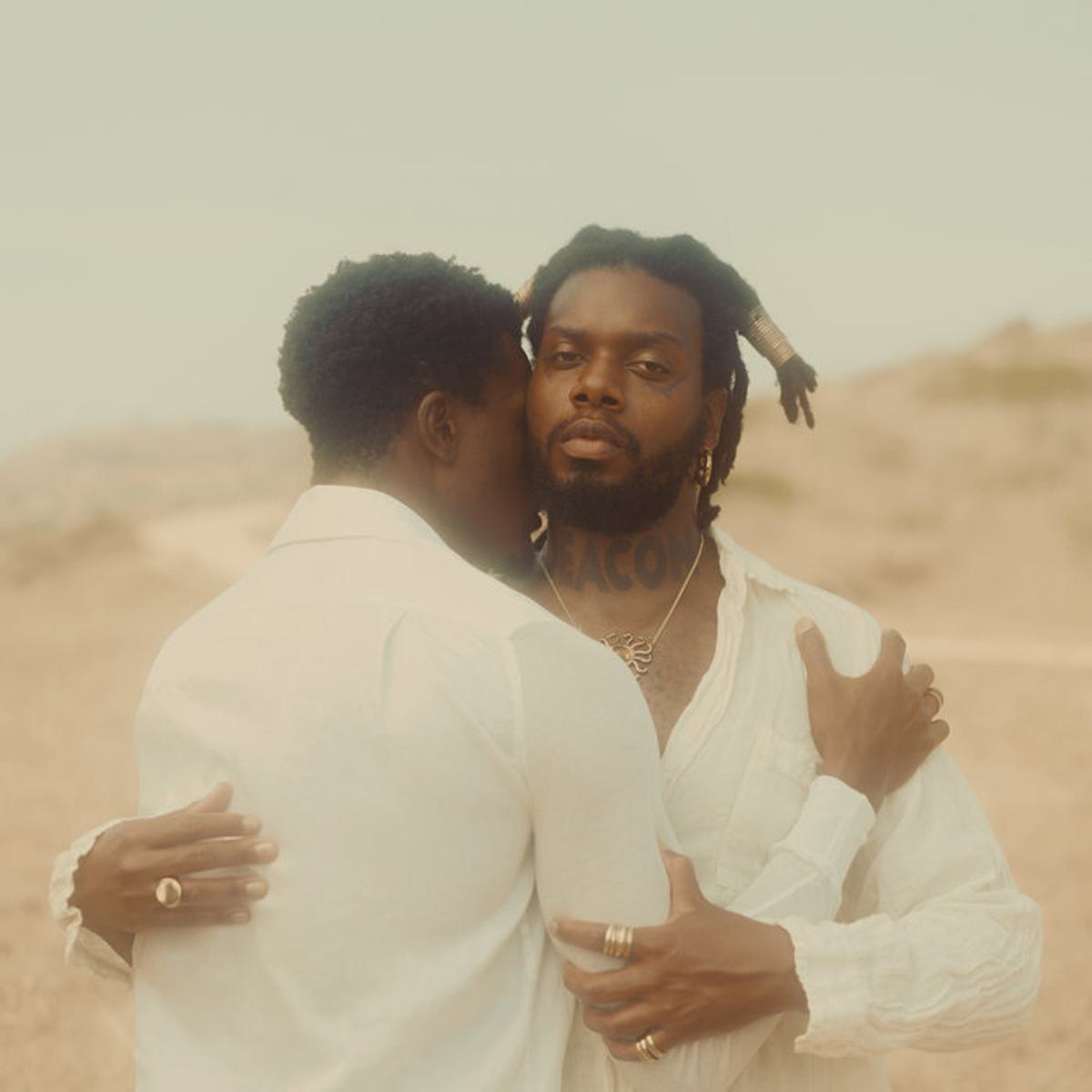 21
Afrique Victime by Mdou Moctar
On Afrique Victime, Mdou Moctar and his band take on the mantle as the sound of youth resistance with a fervent energy, forging traditional Tuareg form and instrumentation with big, brash licks of the guitar informed by Santana, Van Halen and Black Flag. The soundclash of heavy electric blues and mystical North African folk is a bludgeoning of muscular noise and scorched guitar solos, zigzagging wildly in all directions, careering across the sands like a scrambler coughing up dust, dirt and engine fumes.
Mdou Moctar's energy for revolution is full force experience, as exhilarating as it is inspiring, and it is made more powerful by his sincere love and understanding of the Tuareg tradition. Afrique Victime bottles this fervency not only so more can engage with this resistance and its ideas, but also so we can be reminded of the nature of true rock 'n' roll rebellion. PADDY SCOTT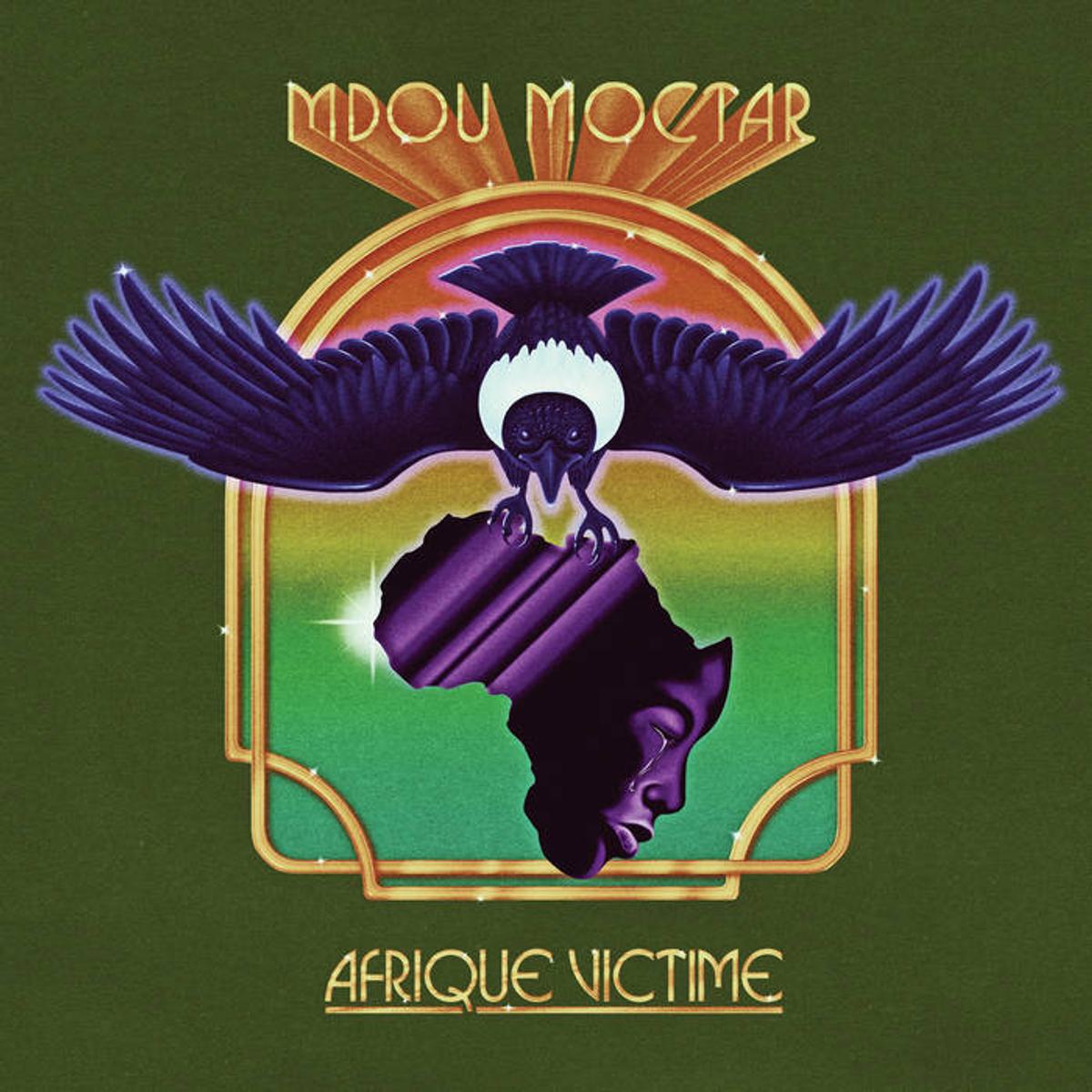 "Are you the real thing? / Honey I'm the real thing" whispers Laura Colwell gently in one of the closing moments on Somewhere, Sun June's second full-length album released in the dark opening stanzas of 2021.The Austin five-piece - founded by Colwell and Stephen Salisbury whom she met working in the bustling city, before joining forces with Michael Bain on lead guitar, drummer Sarah Schultz and Justin Harris on bass - have come together in quite perfect harmony on this record. Across a succinct forty minutes, we are taken on a glistening indie-pop journey which seemingly out of nowhere and with minimal effort raises hairs on the back of the neck and stirs deeply hidden emotions thanks to subtle builds and beautifully satisfying resolutions.
Perhaps the best example of these spine-tingling, tear-jerking moments appears on "Karen O". The song somehow feels like a soppy rom-com walk in the rain (the band call this their "prom record" and it is a document of falling in love) but there is absolutely nothing gratuitous about it, like much of Somewhere it's genuinely moving. "I don't want to leave Manhattan / So I climb the stairs / To get to your apartment" Colwell sings with increasing emotion, and we're all watching on with tears of joy, fists clenched for the happy, romantic conclusion.
"Once in a while", "Finding out" and "Bad girl" provide more of these careful and deliberate breakdowns - the warm layers, like condensation on a cool window, are stripped away and slowly rebuilt, welcoming back punching drums, twinkling guitars and, probably the album's most prominent ingredient Colwell's stunning vocal, as the songs float towards their tidy denouements.
Sun June don't miss a beat on this record, everything feels so neatly crafted and complete. It's an album to listen to loudly on headphones on a dark and cold journey home; let yourself be moved. Is Somewhere the real thing? Honey, it most certainly is. GEORGE O'BRIEN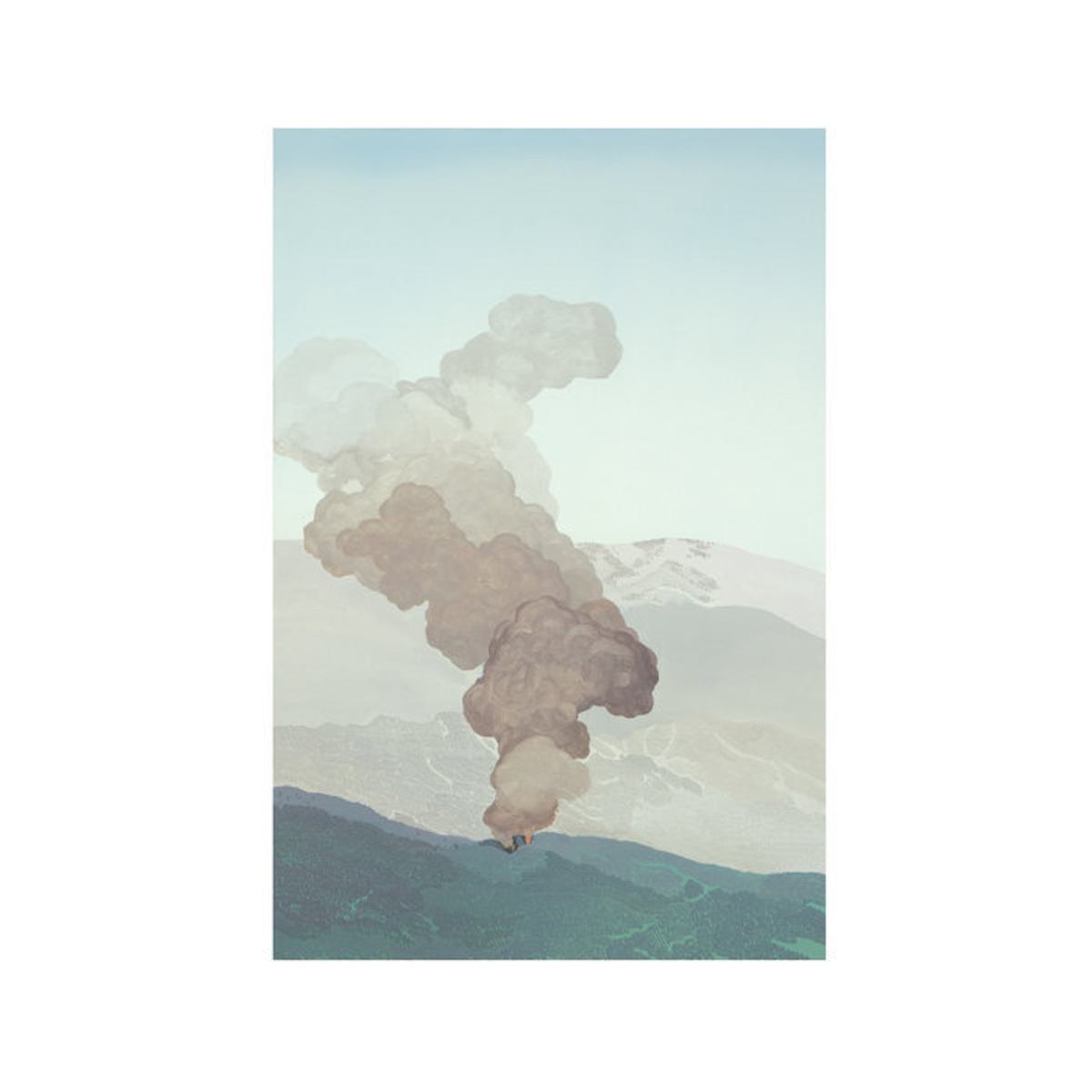 19
LP! (Offline Version) by JPEGMAFIA
Throughout his career, JPEGMAFIA has run the gauntlet with guns blazing, strapped with ferocious bangers lambasted with bars that lay into online personalities and Redditors who think "they know him." But on LP!, he's overly cynical and more heated than ever. It pins him at his most intense, vivid, and true-to-form self. With an onslaught of angry but precise bars peltering a 20-track run of clangorous mixes, LP! witnesses its main character on a rampage, taking headshots at anyone and anything. Whether that be firing at corny "lyrical rappers'' like Logic, underground behemoths like Billy Woods and Elucid of Armand Hammer, or even the very musical execs who aim to dampen his flagrant messaging, no stone is left unturned by JPEG. But no diss is without aim or justification as he insists on opener "TRUST," he "don't talk trash (Nah), I don't say nothin' (Nah) / I just speak facts (Facts), n****s be bluffin' (Yup)?/ I won't even lie; I'm looking good."
Even with the online version trimmed to his ex-label's liking, LP! is a riveting display of hip-hop steeped in its future while also embracing all the music JPEG has consumed up until this point. But it is his version that possesses his proper signature, and truthfully, it's the only one worth writing about. His anger, bitterness, humor, and self-assuredness are filtered, not by others, but only by him. It's a director's cut that proves what happens when the "Industry... let[s] a wolf in a pig pen," he warns on the album-closing track, "UNTITLED." Now, JPEG may have managed to give Republic what they wanted, but he did so while giving them the bird and giving his fans—those who truly matter to him—what they deserve — JPEGMAFIA at his most unabashed self. KYLE KOHNER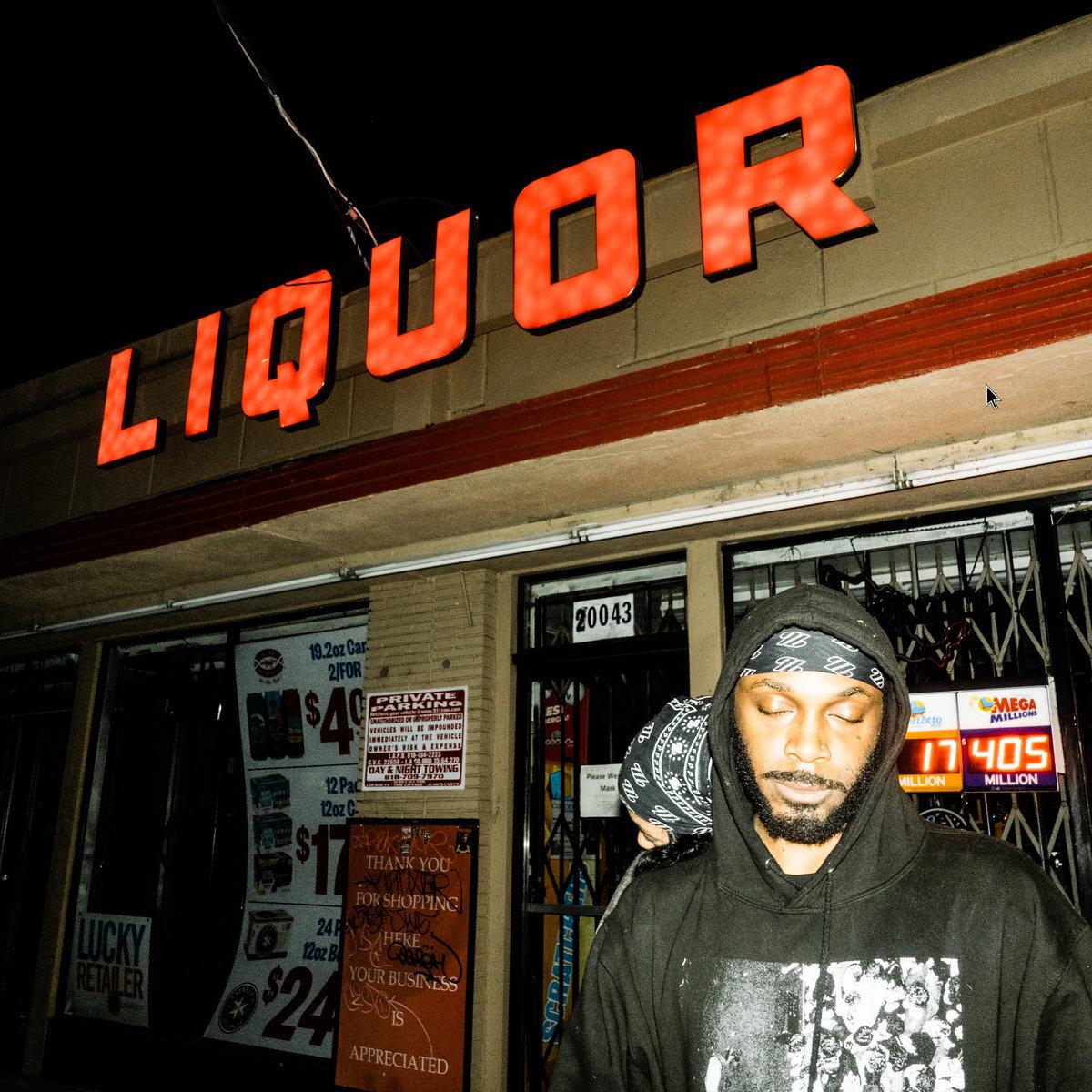 18
Still Over It by Summer Walker
Still Over It plays to Atlanta singer Summer Walker's strengths, striking a similar balance between club-ready anthems and delicate acoustic arrangements to that of its predecessor. Littered with a variety of appearances from A-listers like Cardi B, SZA and Ciara over the course of its twenty tracks, it still finds Walker front and centre, with her characteristically introspective lyrics feeling more gripping than ever.
On "Session 33", a sequel to the tear-jerking and tantalisingly short fan favourite "Session 32", she directly addresses producer London on the Track – the father of her child and subject of much of the LP – questioning his loyalty and reminding him of his responsibilities as a parent. She's staggeringly upfront about the twists and turns in their relationship throughout, especially given that his contributions are strewn across the project, and any remaining pent-up anxieties are brought to the fore on the lamenting closer "4th Baby Mama". With lines like "how could you make me spend my whole fucking pregnancy alone?" and "you ain't give a fuck about me, you was just tryna cash in", it leaves little to the imagination. Few would dare to be this revealing—and no one does it quite like Summer Walker. LUKE BALLANCE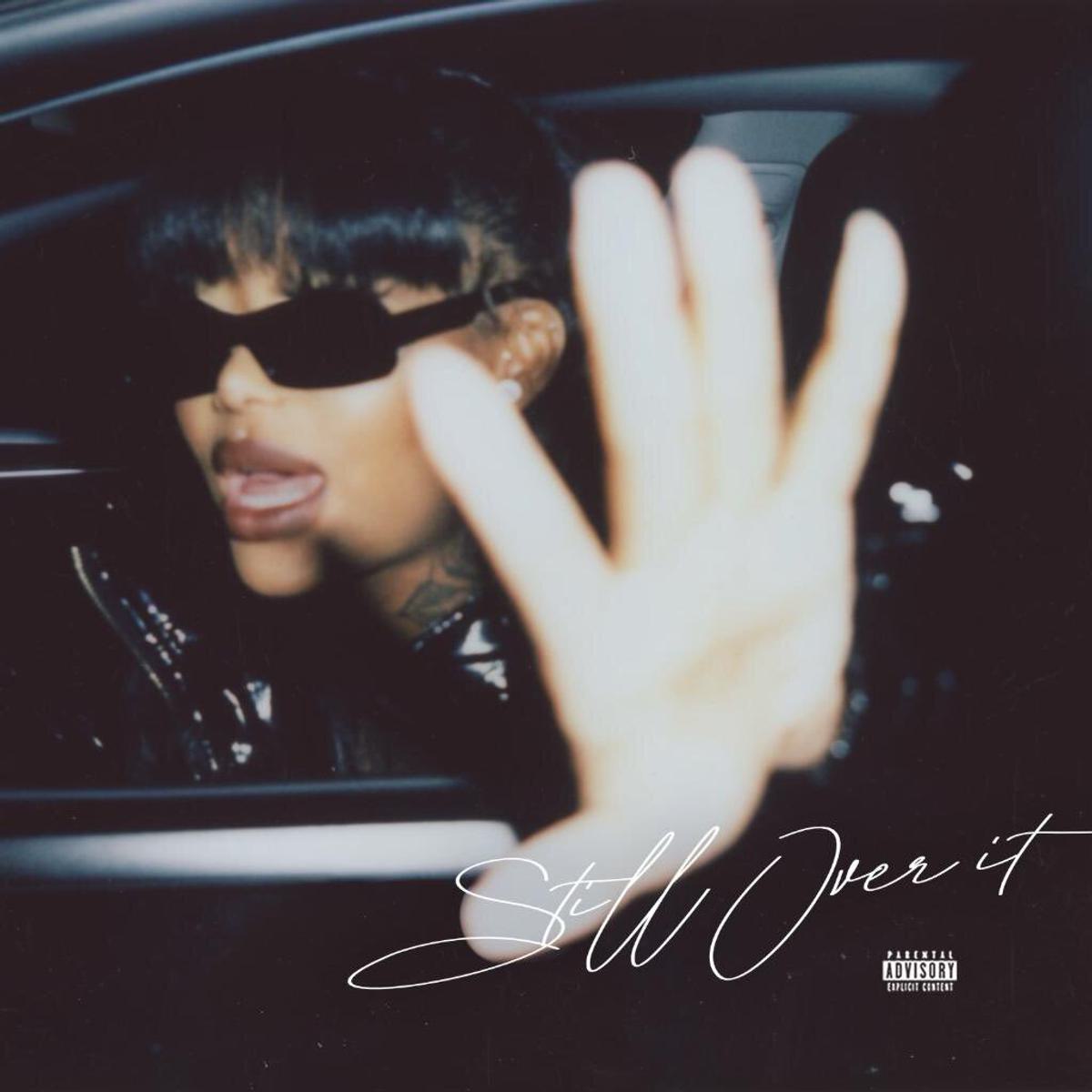 17
SHILOH: Lost For Words by John Glacier
In the starlit world that John Glacier holds dominion over, she quickly moved from a cult Hackney-based talent to a universal one to watch. Created in collaboration with producer Vegyn (Frank Ocean, Travis Scott, JPEGMAFIA) the project is a masterclass in agency from one of the year's most pivotal voices.
Far removed from the origins of the rap scene but familiar enough in its trap-leaning beats, these twelve vignettes debut Glacier as a considerable wordsmith. The tracks might be snippet-sized à la Pinkpantheress, yet she radiates an air of mystique while spotlighting her personal experiences growing up in East London, love-drunk emotions, and forlorn memories.
What's clear, is that 2021 was John Glacier's time. Having released on her own terms after years of holding back her music from Spotify and Apple Music, her SoundCloud – which is packed with offcuts and beats – was no longer enough to contain her peaking enigma. It's the traces of this underground charm that makes SHILOH: Lost For Words work so well and John Glacier is soon to transcend the banner of being the people's underrated icon. HANNAH BROWNE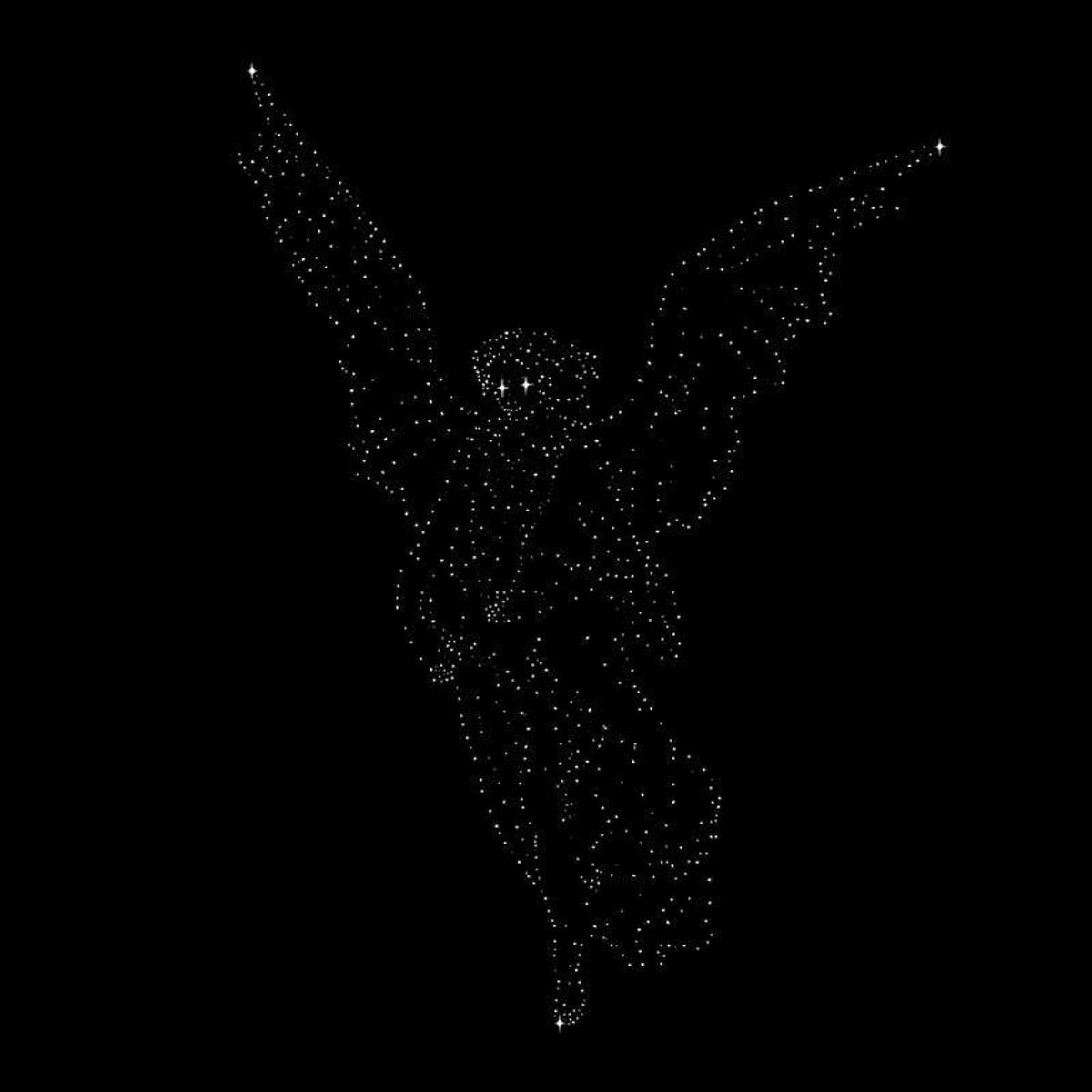 16
Call Me If You Get Lost by Tyler, The Creator
2021 is the year that Tyler, The Creator cemented himself as untouchable. While by no means was he underrated, it's both Call Me If You Get Lost , and 2019's sonic masterpiece Igor that elevated Tyler from uncontrollable underground goblin to a Grammy-winning (and Best Album nominated once again) artist whose concepts - and personalities - were larger than life and soaked in mainstream attention and acclaim. Even this year's Lollapalooza headline set was a fully-realised spectacular on a newly-minted scale.
Where Igor was, in fact, a minimalist affair for Tyler - his bars making up a reduced portion of the album, instead offering it up to instrumentals bathed in R&B and neo-soul light, while fronting predominantly with vocals - Call Me If You Get Lost is Igor and his past colliding in grandiosity and an ambitious scope.
Alongside DJ Drama, creator of the now-respected mid-00s Gansta Grillz mixtape series, Tyler Baudelaire (this eras fur hat toting persona) judders effortlessly between the jazz wanderings of new and the aggressive hardcore beats of old. With guest spots galore - a deserved spotlight falling on Lil Wayne's effortlessly tuff moment on "Hot Wind Blows" - the flow of CMIYGL is equal parts abrupt and acerbic as it is fluid, with the conflicting ideas accepting each other's differences like malleable puzzle pieces.
The clashing of personalities, while reckoning with success and fame, and a societal spotlight seems to have charged Tyler up full pelt. Tearing down expectations of protest after the Black Lives Matter movement and the virtue signalling that's ripened ("MANIFESTO"), offering up poignant lyrics amongst the abrasiveness ("MASSA") both reflecting upon his personal and musical past while scattering throughout a heart wrenching failed romance ("WILSHIRE").
He's an artist who bends to no rules but his own, can be outspoken, and often follow the path least trodden. This is why we love him. He's an agitator in a world afraid to be so.
Call Me If You Get Lost is Tyler, The Creator doing what he wants, while gifting us what we've been craving for so long; an album dripping with his newly established prestige while grunting from the undergrowth that he'll always be that Wolf Gang anarchist lurking, ready to burst out of the sitting pretty daisies at any moment to burn it all gloriously to the ground. STEVEN LOFTIN
15
If I Can't Have Love, I Want Power by Halsey
Not many people would be brave enough to release an album without any singles and with very little press, but as Halsey reminds us, by now they need no introduction. Her last album cycle was cut short by the pandemic - she made it to the end of the European tour by the skin of her teeth - and it was uncertain whether there would be any new music for a while. Never one to sit around and do nothing, though, Halsey spent lockdown adding several strings to their bow: a debut volume of poetry was released at the end of 2020, followed by the launch of their own beauty brand and, most importantly, the birth of their son. Oh, and they produced that unexpected fourth album with an artwork reveal at the Met and an accompanying feature film in IMAX. A pretty quiet year, really.
If I Can't Have Love, I Want Power is Halsey's greatest departure to date from the realm of Top 40 pop features. Produced by Atticus Ross and Trent Reznor of Nine Inch Nails, the album bristles with alt rock power - a style that fits Halsey's voice like a glove. There were moments of pop punk restlessness on Manic, the open-chested outpouring of heartbreak and self-acceptance from 2020, but here that energy has been elevated - injected with grittier production and a seemingly surer sense of self. The albums may only be a year apart in age, but the growth between the two is unmissable. "Losing you is easier than / lying to myself that you love me," Halsey concludes on "Easier than Lying", a far cry from the Hopeless Fountain Kingdom days when she was insisting on the opposite. Those earlier versions of herself haven't gone completely, though; she grapples with them on "You asked for this", while "Whispers" continues their preoccupation with self-sabotage. Halsey may have grown, but her shameless honesty hasn't changed.
Halsey spent the pandemic proving themselves as a poet, artist, businesswoman and mother, but none of that has managed to detract from her poise as a musician. If anything it's for the better: the album boasts influences from all of those talents, the perfect storm that delivers a creative powerhouse deserving of its Grammy nomination. If I Can't Have Love, I Want Power may be a concept album, but unlike their last two projects there are no featured artists; this is a celebration of Halsey's voice - figuratively and literally - as they chronicle what is arguably the most seismic change of their lifetime. CAITLIN CHATTERTON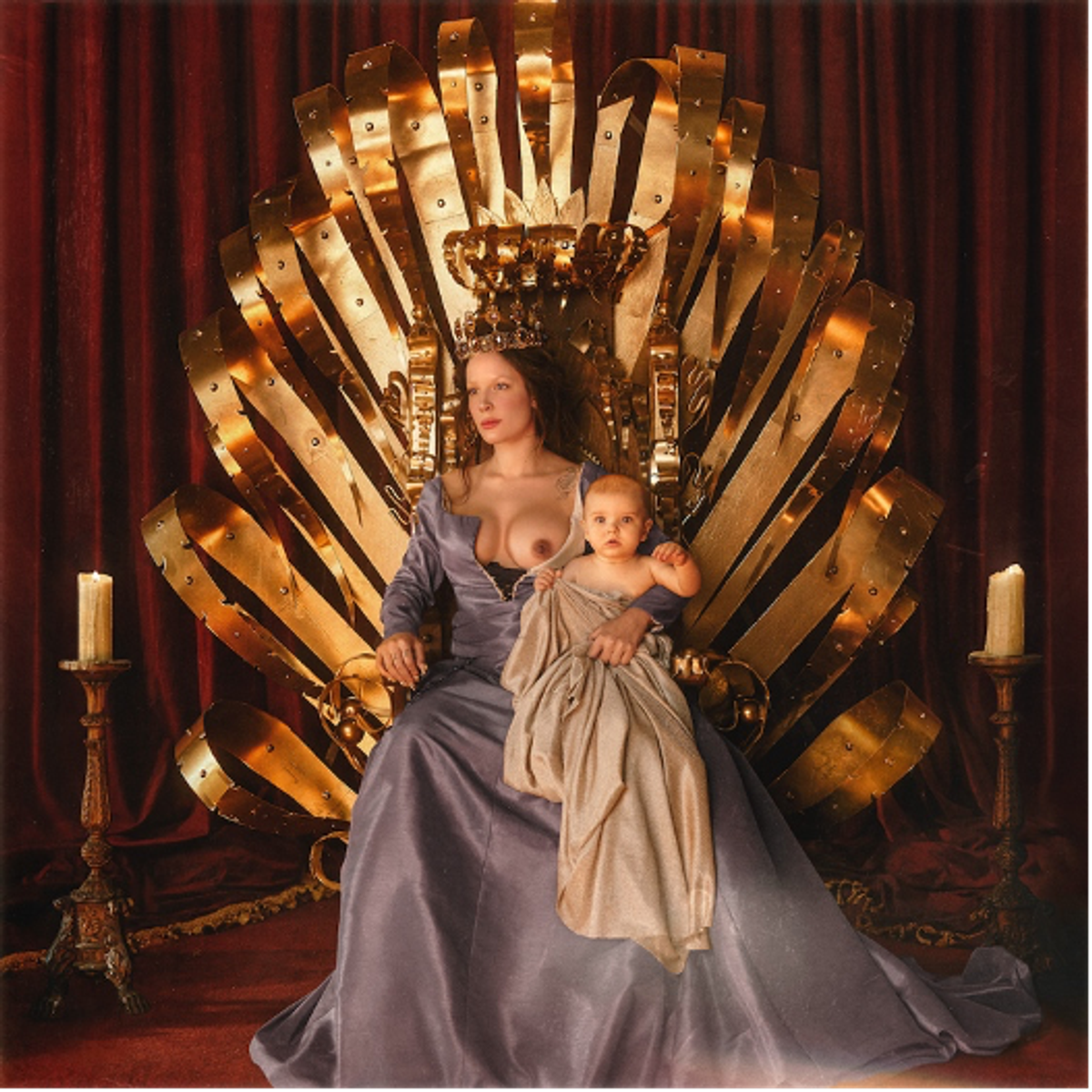 14
Prioritise Pleasure by Self Esteem
Many of this year's albums have been about self-acceptance, self-love, and self-worth – and there's no better example than the sophomore album from Self Esteem - aka Rebecca Taylor - Prioritise Pleasure. Reclaiming both her time and her womanhood, this album is Taylor at her best.
In her own words, summed up perfectly, Prioritise Pleasure was "13 songs of cleansing myself of the guilt and fear of being a woman who is 'too much' and replacing that very notion with a celebration of myself, of you, of being a human and the way that isn't always easy or perfect, and that's ok."
Taylor rebels against societal norms and the impossible standards women are held to on "How Can I Help You", and embraces the fact that yes, she is a moody cow on "Moody" – "lately I've been realising as a woman in this world, especially as a woman in the music industry, of fucking course I'm moody!". Taylor commands attention and respect with every cut, and she more than deserves it.
It's when you think you've got Taylor all worked out that she throws you a curveball, by paring back the powerful notions and replacing them with considered vulnerability. On tracks like "Still Reigning", we see a version of Self Esteem that is caring and empathetic, rather than the usual self-empowering, and it's the perfect palette cleanser to prevent the album from becoming too in your face.
This album was, and is, so important in 2021. It not only empowers you, but it also gets you to question the status quo and social norms – all while rejoicing in pure, unadulterated, pop bops. After splitting from indie duo Slow Club, it's so good to see a female voice succeed while highlighting the very real issues in today's industry. Taylor is unafraid to discuss misogyny, sexuality, inequality, and vulnerability with her work, all while fighting off her own insecurities and, pun intended, raising her self-esteem. We can all learn from Taylor's unapologetic brand of music, and I hope in 2022 we see much more of this. DAVID COBBALD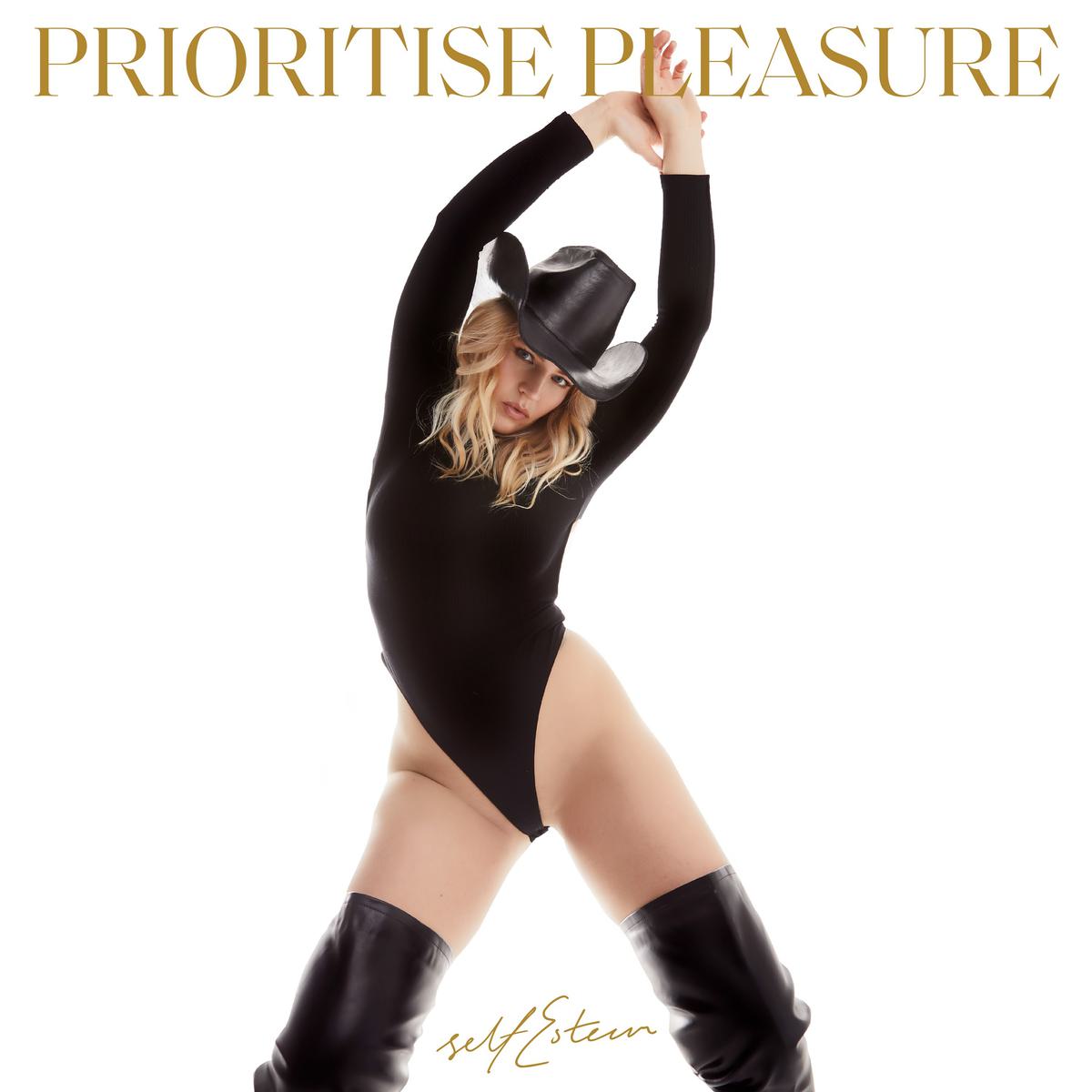 13
Little Oblivions by Julien Baker
Spend just a few minutes with a Julien Baker song and you'll end up floored by the emotional weight that this 25-year-old Tennessean unflinchingly, uncompromisingly puts into her material. On her third album Little Oblivions, Baker has expanded her once-bare bones sound, and now has the backing of an entire band behind her. Not only does it display her impressive ability as a musician - she plays all the instruments - but it makes her outpourings even more devastating, even more stirring; they aren't just wisps of feeling reaching out anymore, rather they pummel, beat and pound on your heart, and then scratch at whatever has been left behind. Now when she delivered lines like "I was on a long spiral down / Before I make it to the ground / I'll wrap Orion's belt around my neck / And kick the chair out" – those that are just so painfully and brutally without hope – they're coupled with slow, angst-ridden build-ups, that then come crashing down, like the very chair that Baker kicks out from under her.
With bloodshot eyes, Baker tried to steer clear of the Little Oblivions, to find her way, and it's the astounding resilience she possesses that make you believe she'll do just that. It's extremely brave, how Baker put herself out there in such a raw and uninhibited way through her songwriting, letting the world in on her private battles with her monsters. It made for a truly compelling – and emotionally crushing – listening experience in 2021. OLI KUSCHER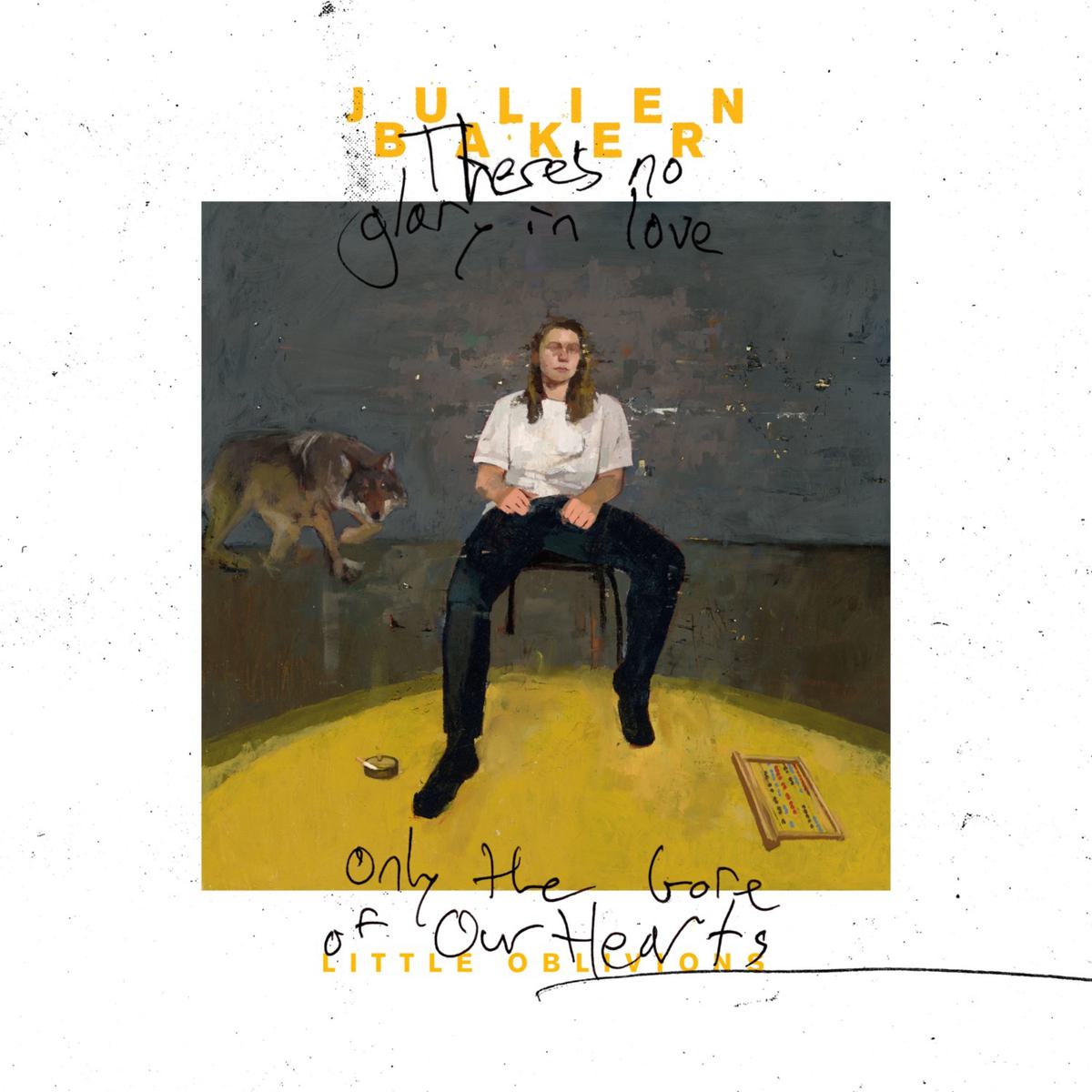 12
Valentine by Snail Mail
The easy road that Lindsey Jordan could have taken with the follow up to Lush would have walked further down the path of her uniquely nuanced twist on modern guitar rock. The fact she chose not to extend that musical story with Valentine, and instead added lithe funk, strings and stretched her incredible singing voice even further, made all the difference.
The artistic shift is immediately apparent on the artwork. Where Lush pictured Jordan looking into the distance like a disaffected student in a high-school yearbook, Valentine sees her staring the viewer defiantly in the eye. Similarly, as soon as the title track starts, we're in a very different world. The title track signposts where Jordan's second record goes to musically - which is anywhere and everywhere. With a verse blending an elegant mash up of R&B and understated guitars, it seamlessly moves to an explosive chorus, delivered in a rasp that Kurt Cobain would have been proud of. Clocking at just under 32 minutes, Valentine's 10 songs don't waste a second, taking in a technicolour array of styles - from the dancefloor, falsetto flecked "Ben Franklin" to the sparse "Light Blue", where the acoustic guitar picking is right up there with the dextrous skill of Nick Drake.
Digging into the lyrics however, the story reveals itself to be less than technicolour, getting to the heart of the universal ennui of 2021. In a year where empathy and closeness have largely been conducted remotely, Valentine restlessly and relentlessly yearns for intimacy, shifting from the sureness to the uncertainty of love and back again in a heartbeat. It mirrors the isolation we all feel from friends, family and lovers, where to quote another masterfully shapeshifting songwriter, Aztec Camera's Roddy Frame, "They'll call us lonely when we're really just alone."
The closing "Mia" provides a tantalising glimpse of where Jordan might go next. Summoning the spirit of Judy Garland's "Somewhere Over the Rainbow", it's a tale of parting, acceptance and moving on - "Mia, don't cry / I love you forever, but I've got to grow up now." To borrow a line from The Wizard pf Oz, as a record, Valentine creates a world where despite the emotional ups and downs, the skies are blue and the dreams that you dare to dream really do come true, even if the reality of that dream, the turbulence of success and its effects on day-to-day life create something else altogether.
2021 needed a record full of musical imagination, artistic ambition and unadorned lyricism, and with Valentine, Lindsey Jordan delivered each of them in spades. ED NASH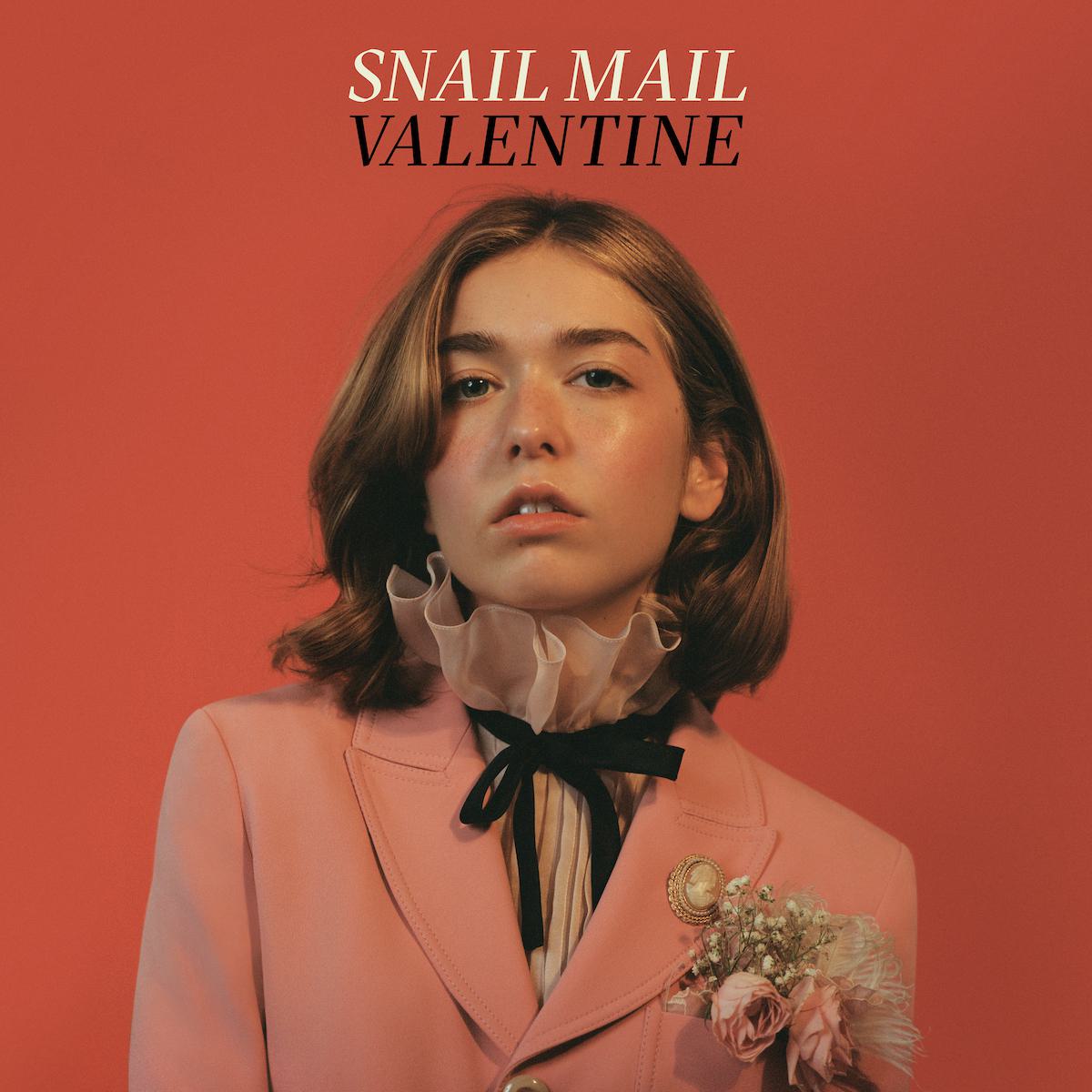 11
Collapsed In Sunbeams by Arlo Parks
Tenderly combining poetry with confessional observations, Arlo Parks quickly proved that she is a prodigy with a pen, and her debut Collapsed in Sunbeams was undeniably one of the most anticipated albums of 2021. As a natural empath who is able to transport the listener to another world with her words much in the way Bob Ross does with a paintbrush, it's no surprise that Arlo Parks has been able to capture our hearts so quickly. From the perspective of a young queer heart trapped in a forbidden romance in "Green Eyes", to the liberation that comes from stepping away from something that no longer serves you in "Just Go", and the doubts you find yourself overthinking whilst in the grips of depression in "For Violet", Collapsed in Sunbeams is an exercise in learning how to deal with the fluctuations of human nature. The lesson to be taken from it all is that no matter how much light you put out into the world, there will always be an element of darkness, and your perspective is key to navigating it all.
Since the February release of Collapsed in Sunbeams, Arlo Parks has won the Brit Award for British Breakthrough Act, the Hyundai Mercury Prize Award for Album of the Year, and is nominated for Best New Artist and Best Alternative Music Album at the Grammys. Where many albums released at the start of the year are long forgotten and overlooked as the end of year lists start to roll in, it's a serious feat for an independent artist such as Arlo to achieve. Whether she's simply having a moment or will continue this trajectory for many years to come, it's safe to say that Arlo Parks is one of the brightest sparks of 2021. TYLER DAMARA KELLY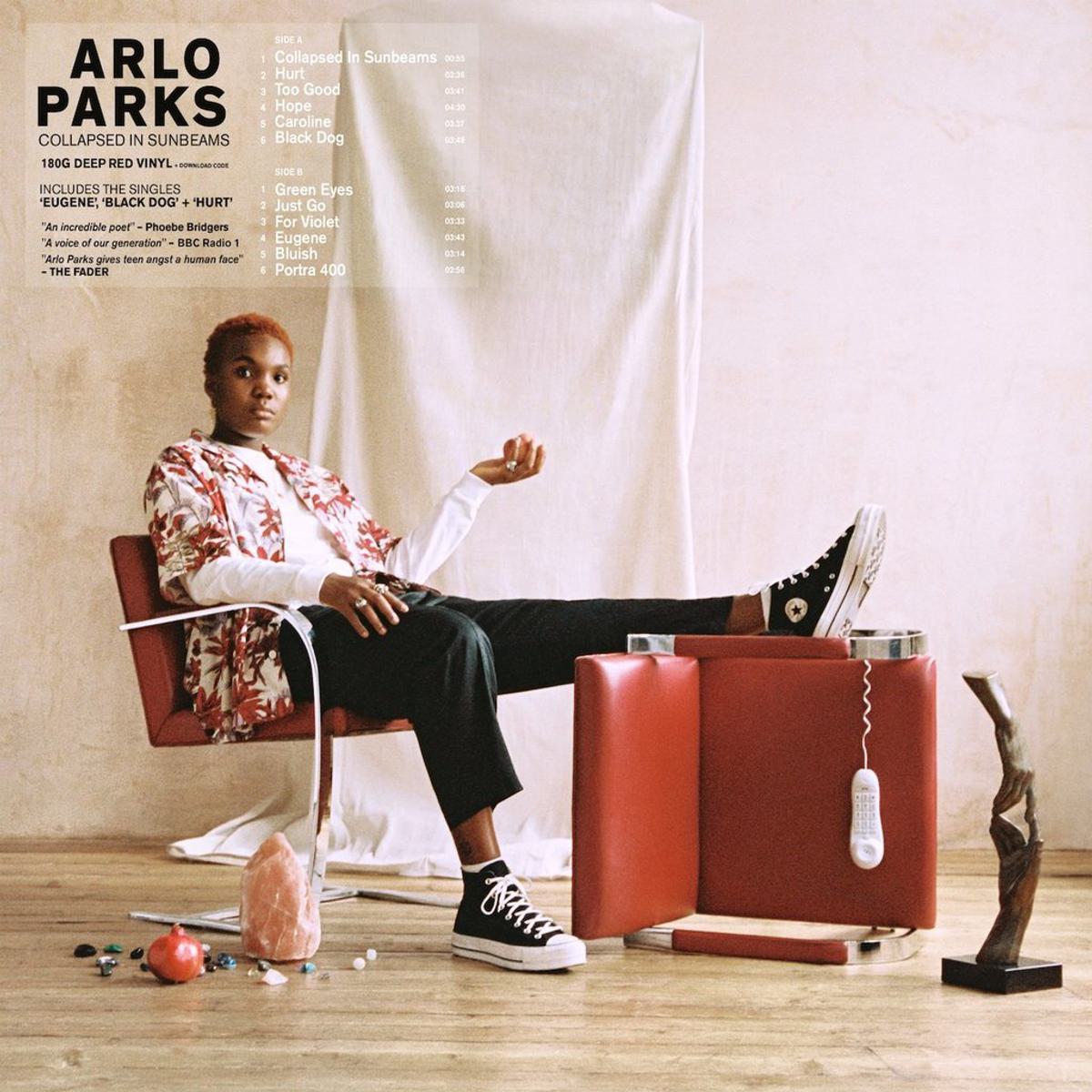 10
Before I Die by 박혜진 Park Hye Jin
Aptly arriving for the re-discovered freedom of the club yet hollowing out the feelings of isolation and vulnerability trigged by the pandemic, Before I Die is a sign of Park Hye Jin's cemented status in the dance world. Her trajectory to get here is a coming-of-age saga – from approaching local underground electronic clubs in Seoul, with minimal success, she became self-sufficient until given the opportunity to hone her craft on stage. Her definitive breakthrough came in 2018 with her debut EP, IF U WANT IT, and the dreamy house production of 2020s How Can I chronicled the highs and lows of touring life; a time where she collaborated and performed with Blood Orange, Jamie xx, Clams Casino, and Nosaj Thing.
Now culminating in an abrupt pause, many DJs shifted their main-stage grooves to a middling home-listening experience, but LA-based, Korea-born Hye Jin has always been characterised by contemplation. As hazy as it is abrasive Before I Die taps into her consciousness via repetition and dizzying storytelling. Rapping in both Korean and English, her vocal delivery is intentionally deadpan on the likes of "Good Morning Good Night", while "Watchu Doin Later" draws from West Coast hip-hop.
With heart-breaking pleas, mirror-talking mantras, and a spiralling headspace at play, Hye Jin holds no bars when it comes to wanting to step out of your own head; for these are not positive dancefloor fillers, but rather a recalibration of the self against a backdrop of discomfort. It's not all doom and gloom though, with tracks like "Can I Get Your Number" and "Sex With Me (DEFG)" offering a flirty playfulness, bolstered by pulsing house beats.
Trading simple melodies for a doubled down attack on the senses, albums like Before I Die are hard to come by. Written, produced, and performed entirely by Hye Jin, it's a sombre reflection of the events of the past 18+ months, but beneath the nods to mortality, she, like most of us, finds gratitude in living to tell the tale. HANNAH BROWNE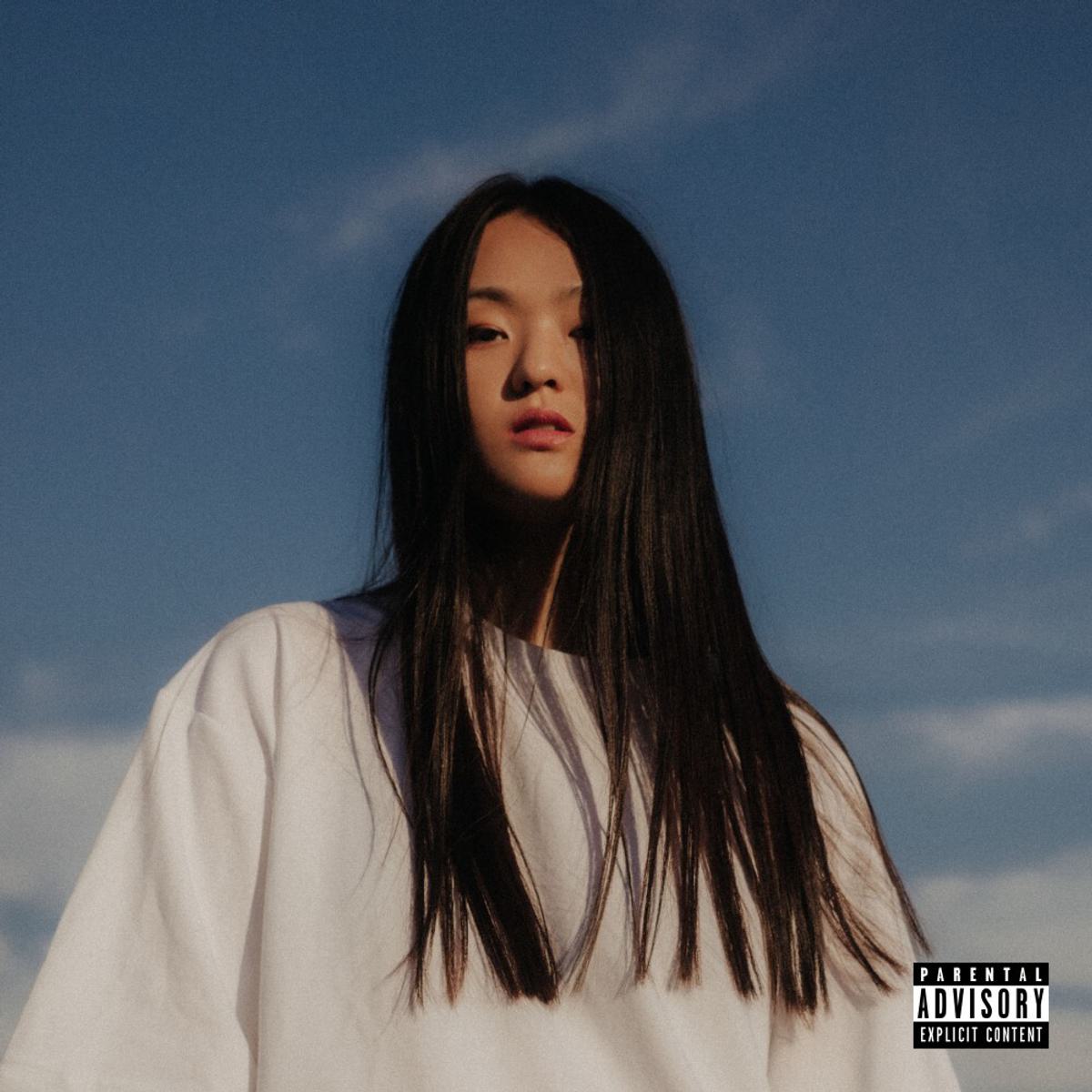 9
Conflict Of Interest by Ghetts
Having just been acknowledged as the MOBO's 'Best Male Act' of 2021 and earlier in the year receiving one of the select nominations for the Mercury Prize, Ghetts' 3rd studio album Conflict of Interest still remains in the public's collective consciousness. Three faces stare back at us with three mouths. Three distinct voices trail through this body of work; often encouraging, urging and advising the listener at each turn. Trinity is vital to understanding Ghetts, not only in his faith but also in three words: "Past / Present / Future". Latterly, the future is what drives him and the continued effort in building a legacy that will not rust.
Too often do we see albums that aren't structured right, executed too hastily or rely too heavily on recognisable features. The highest praise goes to an album that maintains its individuality and the voice of its author. With Conflict of Interest, Ghetts proves that he has bottled a recipe for success: the untapped passion of youth, the power of his current position in the game and the knowledge he has absorbed beyond a career spanning 15 years.
With fourteen artists featured across sixteen tracks, Ghetts' voices and characters remain the clearest. He's both the narrator and the protagonist of his story, watching over his younger self ride through the highs and lows of his life in the spotlight. Curating the settings to really showcase his fellow artists, all of whom bring something unique to this album.
Equal parts armour plated and incredibly vulnerable, tracks like "No Mercy" featuring BackRoad Gee & Pa Salieu and "Proud Family" seem to be in direct opposition with each other. Ghetts demonstrates that each extreme of his personality and everything in the grey-between represent him as an artist, as a father and as a man. Whether it's faith in himself or in a higher power, Conflict of Interest is built like a greatest hits album but unlike others it is not burdened by nostalgia (barring a few references like the "Top 3 Selected" flip on "Mozambique" featuring Jaykae & Moonchild Sanelly or Dizzee Rascal's "Ice Rink" echoes on "Fire & Brimstone"). The album is a screenplay taken from its protagonist's biopic: cycling through the brushes with the law, trauma, loss, celebration and pushing back against the pressures of the world that threaten to burn out those brightest sparks.
Listeners can return to this album at any time and find an example or a lesson. It's not a comfortable ride but it is a necessary one. PJ SOMERVELLE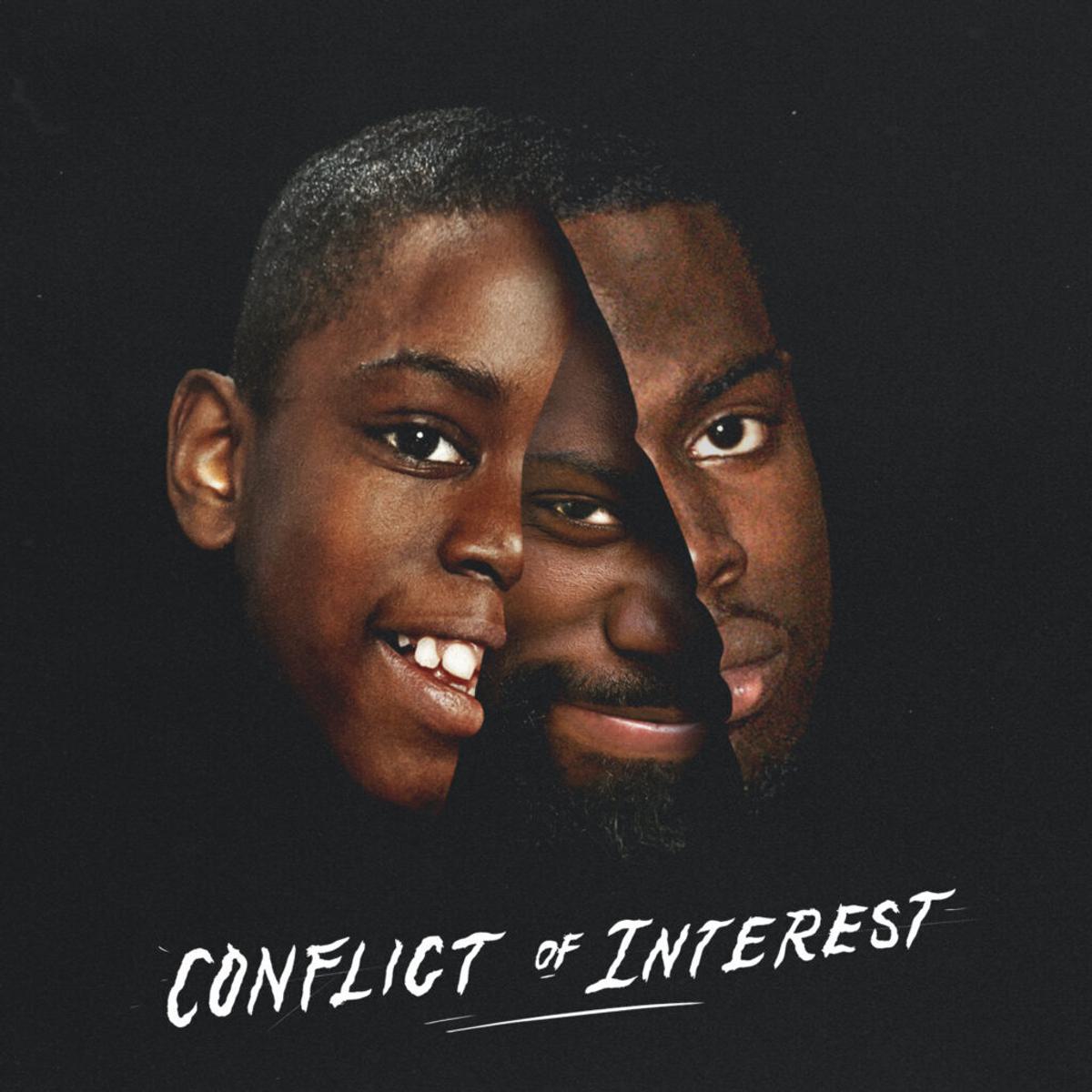 In 2021, Olivia Rodrigo found her place as the creator of a superlative brand of pop that looked back and forward in equal measures. Sour succeeded where so many similar albums of recent years have failed. It's chief achievement - stretching out teenage rage, specifically the irrational, pre-accepting anger of a breakup - across the genre-spectrum - is gilded by its execution. From the tender ("Driver's License") to the brutal ("Good 4 U"), it's a record flush with lyrical richness, dragging out the bad taste left by rejection into a neatly chaotic album with wide appeal and a vigour that transcended Tik Tok syncs. Most of all, it's just so damn fun. PAUL BRIDGEWATER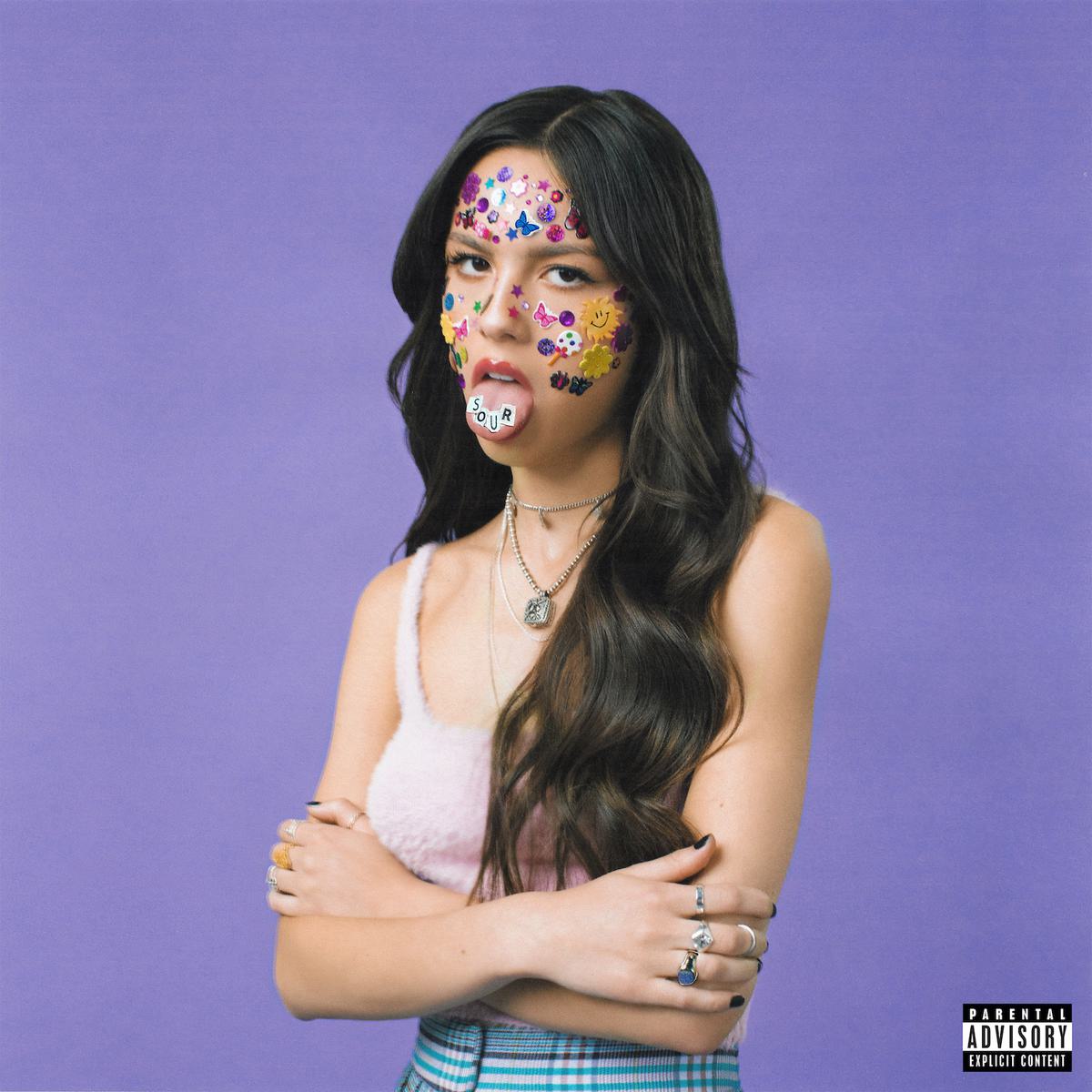 7
We're All Alone In This Together by Dave
Some people are just born to tell stories. The way they string words together with no pretence, effortlessly positioning you into their point of view while echoing your emotional history to populate whatever road they're leading you towards. It's a rarity, and Dave is one such entity.
On his second outing 2019's Psychodrama, Dave's world became the mainstream's business. Stepping forward from this moment was always going to be a gargantuan task, especially in the aftermath of his incendiary 2020 Brits award performance. Immersing us once again with the overwhelmingly awesome skill of a VR headset, We're All Alone In This Together Dave came out delivering more raw truth along with his power of exposing the world in both a digestible and memorable way.
Everything from the Windrush scandal, the environment facing Black youths, through to particularly vulnerable mental health confessions all fall to his razor-sharp pen. Similarly, as the success grows so does the platform, something Dave continues to notice. While also balancing the material side, noting that "it's like flying first class on a crashing plane", the duality of his success and the deep-rooted issues that money simply can't fix is a troublesome quandary that comes to a head in the melancholic epic closer "Heart Attack".
Continuing to incorporate afro beats, which are fast becoming a trademark of his output - a move that purposefully lets the flow upheave after offering up his roots after dissecting and opening up the experiences and trauma. These moments offer a freeing breath from the darker ones, but they too hold something precious close to their chest - bringing the deepest of his influences to the forefront.
It's the most powerful tracks which felt like actual Moments. "In The Fire", featuring a grime lineup for the ages: Fredo, Giggs, Ghetts, and Meek, is the jewel in We're Alone's crown. Each building upon the narrative of their ends, and how people need to be explorers to open their minds, not as prescient as it is straight documentary thanks to the current never-ending state of the world.
At just 23, Dave has the voice of someone triple his age. To call him a budding national treasure would be an understatement. If any one name were to encapsulate just what the energy of both 2021 and the preceding and proceeding years should contain, it's Dave. His conversational tone befits a world that's hell-bent on screaming the loudest. The calmest voice is the one cutting through the most and delivering the most impact. Maybe one day the rest of the world will catch up. STEVEN LOFTIN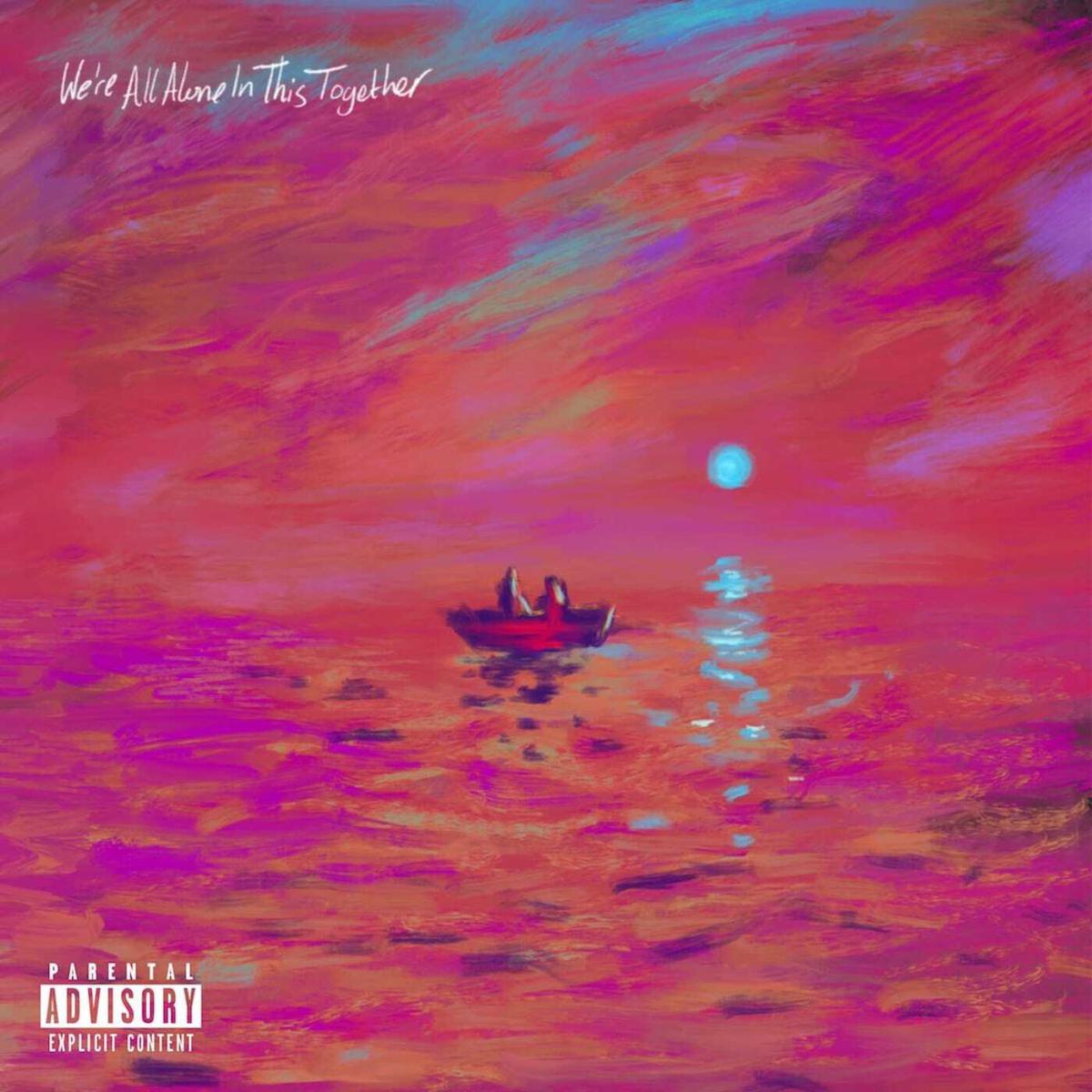 Few artists are able to sneak by the way Liz Harris has been able to. She's a songwriter firmly rooted in the tradition of minimalism and doesn't seem too interested veering beyond that path. The core of Shade - her incredibly sparse twelfth album as Grouper - was framed around themes of connectedness and memory. Throughout the record's nine songs we're met with her signature collage of folk and ambient music, but what continues to help elevate her a notch higher above her peers is breaking these moments down in a manner that make the act of listening feel personal.
Harris has become quite the paragon over the years when it comes to crafting immersive pieces that feel both vulnerable and inviting. Even exploring the depths of these tracks, there remains a valuable takeaway: the simple way she nudges us to uncover meaning within the ordinary. Whether the gentle thrum of her music, the gleam it produces when it catches light, or even the urgency it carries - lucky for us, it feels like we're sitting down right next to her as it all unfolds. EVAN LILLY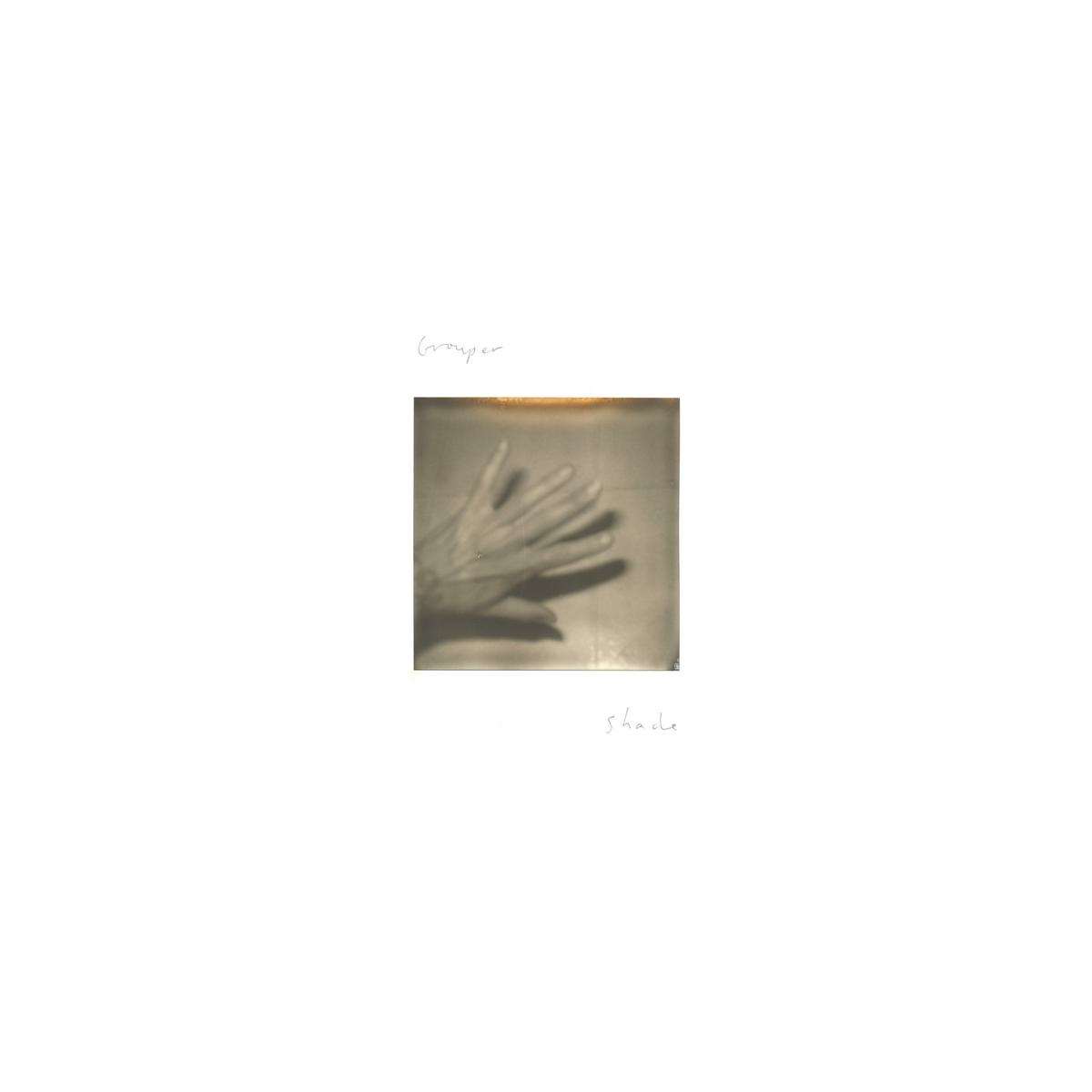 5
To Hell With It by PinkPantheress
PinkPantheress made the most of 2021, and used her virality to rocket herself into fully fledged success. The London-based student has managed to take the spark of interest and start a fire, which is a rare thing to see.
Formerly anonymous, the 20-year-old merged an alias out of the infamous Pink Panther and an answer given on The Chase to the question "What is the name of a female panther?" – forming a name that was likely just for her TikTok boredom, but is now synonymous with the rise of ready-made artists formed over lockdown that labels are jumping at the opportunity to sign.
to hell with it is a masterclass in truly finessing quality over quantity. With no track going over the two-minute-thirty-second mark, the album is over in what seems like a blink of an eye – ensuring you truly pay attention to the sounds PinkPatheress has curated. A sample of Sweet Female Attitude's "Flowers" opens the album on "Pain", merging perfectly with the laid-back stylings of PinkPantheress, and this playful penning of songs bounces from track to track.
The Y2K styling on the album is more than apparent, and is incredibly genuine for someone who was only born in 2001. Same goes for her candid lyrics – a sort of deadpan tone meets her bleak point of view and merges into a sound that only someone from Gen-Z could create. "Every time I look outside my house, I try to make myself believe / I can look at nature and feel good again," she sings on "All My Friends Know" – shedding a light on the anxieties that we all so often face, but so rarely talk about in casual conversation.
PinkPatheress has shown that you don't need a team or label to create clout - in fact, it could even be the other way around. She has formed her own style, created her own fanbase, and begun a movement that really is only just getting going. She's destined for big things, and 2022 could be even better for her than 2021. DAVID COBBALD
No one does it quite like Lil Nas X. The nine-month build-up to Montero was unmatched, and after his viral 2020 Christmas hit "HOLIDAY", the string of singles for the album seriously lived up to the hype.
"MONTERO (Call Me By Your Name)" was a success straight out the gate, and not just commercially. The song caused an immediate stir within the religious communities of America due to the video's portrayal of Lil Nas X twerking on the devil himself, catapulting him into the meme-able, Tik Tok-able world of today's social media. Not to mention both the Nike sneaker lawsuit and the fact that he undertook an album marketing campaign surrounding his 'shock pregnancy', with a prosthetic bump and the pictures to boot.
Aside from the farcical, Montero's message was that of self-acceptance. It was a letter to his younger self - accepting his homosexuality and encouraging him to embrace the life he wants to live; to not hide behind the person he thought he was supposed to be. As he sings explicitly about wanting a man to love him on "THATS WHAT I WANT", there's no second guessing or smoke and mirrors around who this person is. If Montero says anything, it screams that Lil Nas X is unapologetically queer - and suffers no fool who thinks otherwise.
The album's roster of features is testament to the clout of Lil Nas X. From Jack Harlow to Miley Cyrus, Megan Thee Stallion to Doja Cat, and even an appearance from living legend Elton John, it's clear that others want to get on board the train of success that Lil Nas X is conducting to stardom.
Even through the shining lights of big-name features and viral headlines, Lil Nas X's honesty and candidness across the album remains strong. Exceptionally vulnerable lyrics can be found on "SUN GOES DOWN", "LOW", and "LOST IN THE CITADEL", all wrapped up with pop production magic. It's the moments that let us in, cutting through all the memes and colourful imagery, that keep him rooted in the reality we experience each and every day. Even detailing his action plan of making constant headlines on "SCOOP", while potentially coming off arrogant, shows that Lil Nas X doesn't have his head in the clouds, but rather screwed on and very much aware of the steps he takes.
It is Montero's unwavering commitment to standing out, making a mark, and leading the way for those who haven't yet seen themselves represented in today's media, that makes it an unforgettable album of this year. 2021 needed this album, and its success is a testament to the world we live in and what's to come. DAVID COBBALD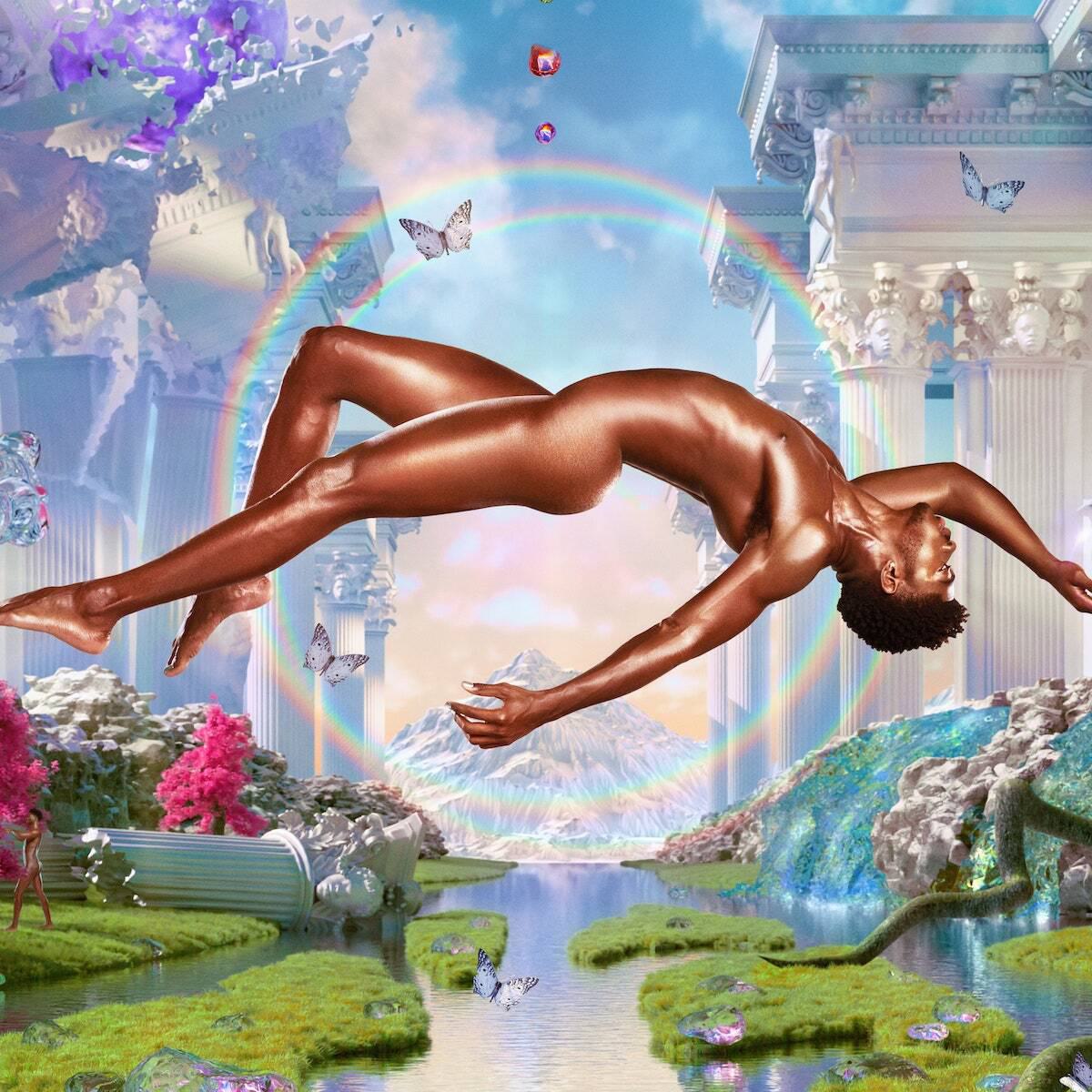 3
Jubilee by Japanese Breakfast
While a large part of Michelle Zauner's work is a testament on coping with loss, Jubilee was quite a turnaround. Gathering her signature range of relaxed indie-rock, shoegaze, and pop music, it stands as an earnest declaration built around growth and self-discovery. Yet, even beneath its exceptional songwriting, one of the biggest takeaways is perhaps Zauner herself - gently reminding us that no matter the hardship we're likely to face, we're more than capable of coming out on the other side swinging. Jubilee wasn't just Zauner returning in dazzling fashion, it was also an essential moment where she was finally able to take that much-needed sigh of relief. EVAN LILLY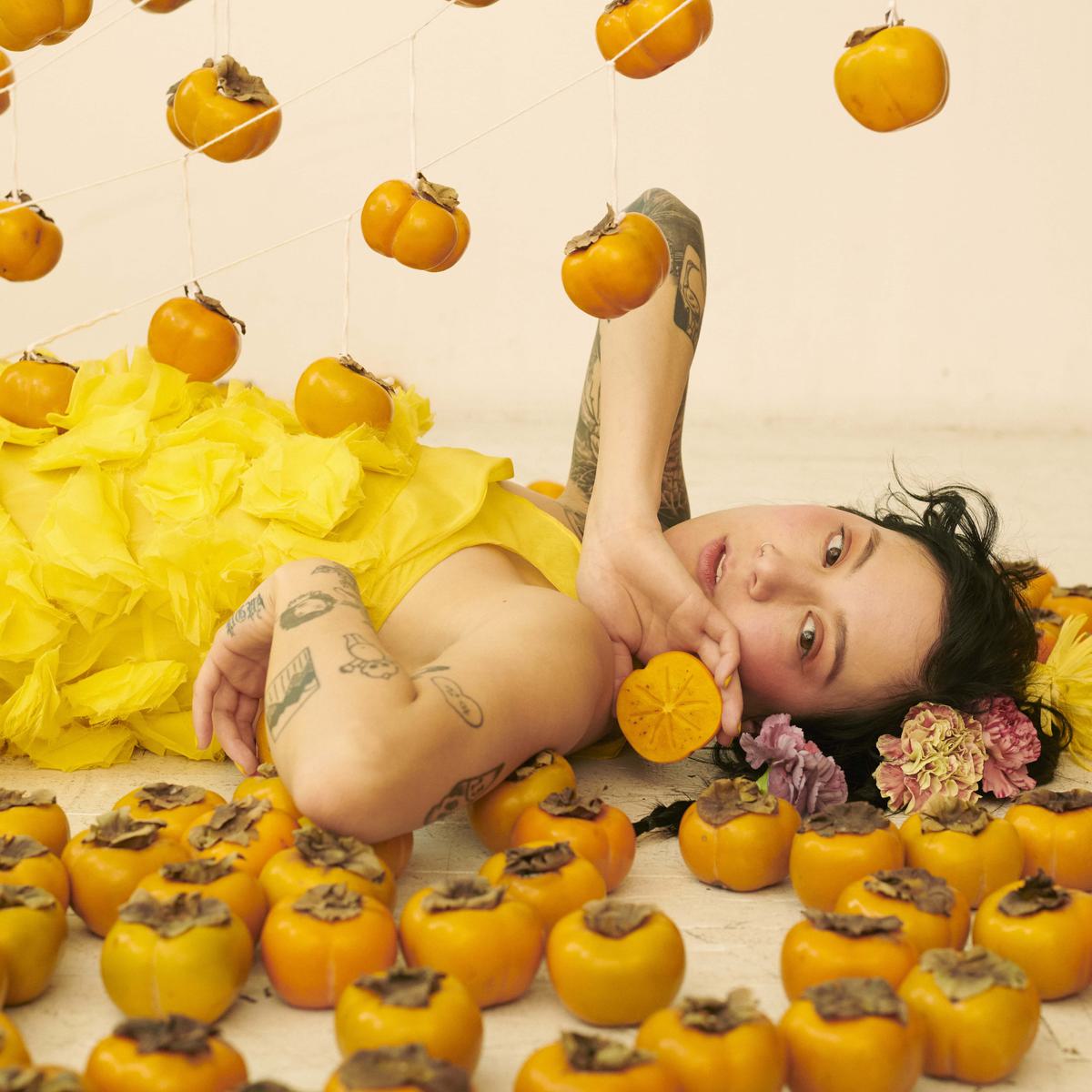 2
Heaux Tales by Jazmine Sullivan
What does it mean to be a "Heaux" in 2021? Despite, or perhaps as a result of, the contradictory waves of generational feminism, consensus seems like a lost cause. Where does patriarchal subjugation end and our our bodily autonomy begin?
Wading into the melee with the stunning and remarkably concise Heaux Tales, vocalist Jasmine Sullivan managed to capture the complexities, confusions and contradictions of 21st-century relationships. A concept album in the vein of The Miseducation Of Lauryn Hill, the through-line in Sullivan's songwriting is the uneven interplay between sex and modern love: all viewed through the prism of the female experience, and delivered with profound empathy and staggering honesty.
Widely considered to be one of the finest vocalists working today, Sullivan's 14-track album plays out as a mix of heart wrenching RnB cuts (assuredly staking her claim as one of the greats) and "Tales" - spoken interludes from a range of women (including friends of the singer's) detailing their experiences with men: the ones they want, need, and have, or had.
Album standouts - the utter devastation of "Lost One" (this writer's vote for the most honest break up song ever written) - and the raunchy ferocity of "Bodies - Intro" - remind us that that relationships exist well beyond the binary of "together" or "not". Despite appearances from H.E.R and Anderson .Paak (amongst others), guests spots are rendered almost forgettable in the glare of Sullivan's astounding vocal prowess. Having spent so much time in recent years appearing on other peoples' tracks, Heaux Tales puts Sullivan firmly back in the driver's seat. Despite this, the record isn't about specificities or individuals, and that's the beauty of it. Each song explores a different issue: from booty calls to gold digging, each time with Sullivan disappearing into a new character, each so full formed, we can't help but be swept along, submitting easily to the narrative. Although writing from a specific, gendered perspective, Sullivan's stories are about humanity, how we relate to each other in all our mess and glory, but just as importantly, how our relationships provide the narration to our lives. MAYA HAMBRO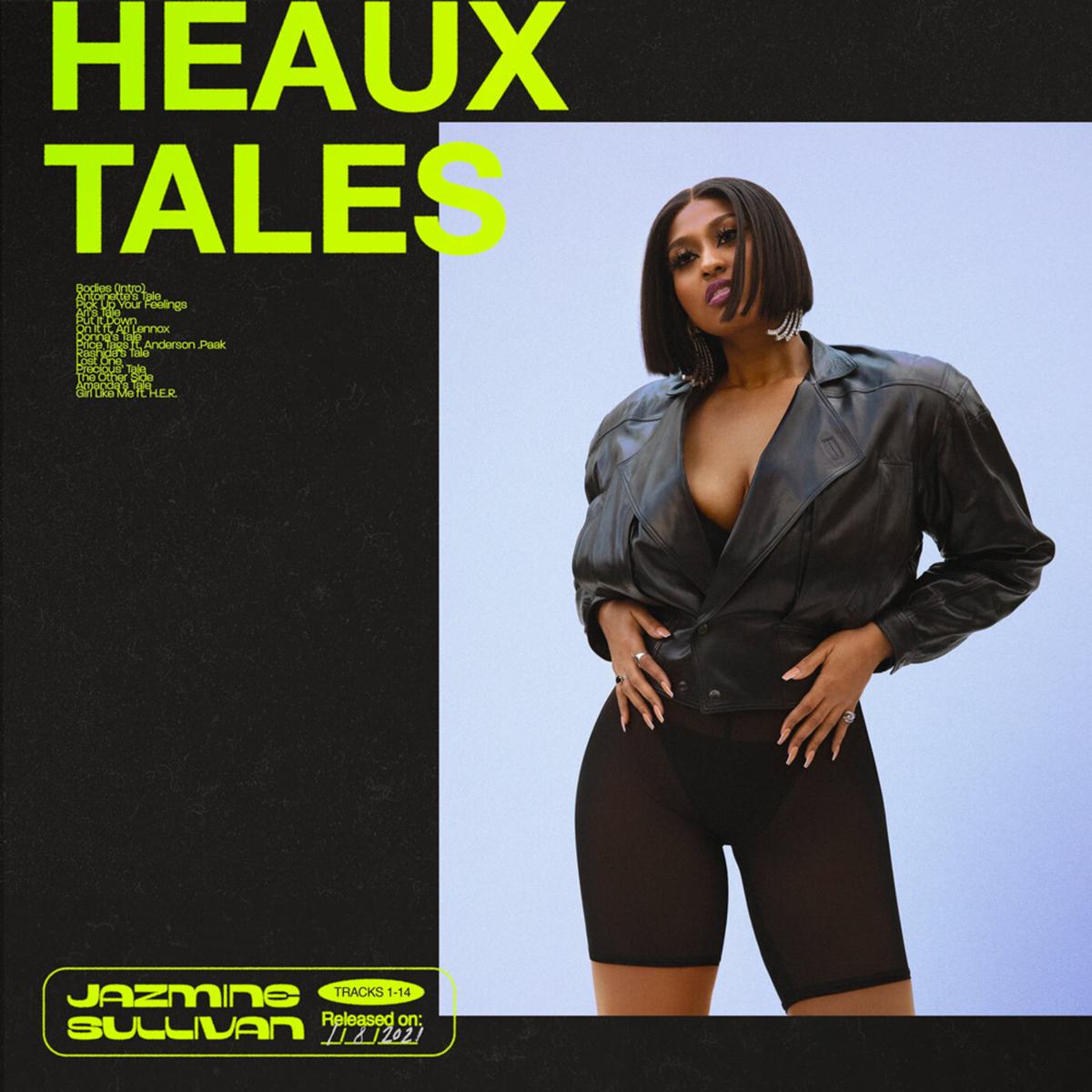 1
Sometimes I Might Be Introvert by Little Simz
The crux of anybody in their mid-late twenties is the war that rages inside them. Should the way that we present ourselves to the world be influenced by its effect on us? Should we have to change or hide aspects of ourselves in order to fit the mould? Should we even have to contemplate these things at all. On her sixth studio album, Little Simz confronted all of these questions with one motivation: total honesty.
At the start of her career in 2015, Kendrick Lamar spoke to BBC Radio 1XTRA and whilst wishing her "the most success," said that Little Simz "might be the illest doing it right now". Despite being called underrated – quite frankly for too many years – it seems as though the rest of the world has finally caught up. Following 2019's GREY Area, which was the best-selling album in independent record stores that week and won both an Ivor Novello Award and NME's Best British Album Award, all eyes were on the London native. Not one to rest on her laurels, she channelled this energy into making her magnum opus.
Just eight days before announcing her sixth studio album Sometimes I Might Be Introvert, Little Simz took to Twitter and asked if we could put to rest the talk of her being 'underrated' and 'slept on'. Little did we know that five months later, the artist would be releasing a body of work that would see her fully realised as the "legend" that Stormzy claimed she was during his 2019 headline set at Glastonbury. She's always had firm belief in her creative genius, and in homage to the full-circle moment that she's had in gaining these accolades from her contemporaries, Little Simz affirmed it again in album standout track "Rollin Stone" – "I've always been the illest / there's never been a cure".
Sometimes I Might Be Introvert is a confessional, comprehensive, and confident statement which documents decade long career of Little Simz, but it is also an insight into the world of Simbi; casting away all notions of doubt on how she sees herself in this world and how she intends to leave a mark. Throughout the 19 songs is a deeply woven and carefully curated narrative, voiced by actor Emma Corrin who we can assume often acts the subconscious voice in Little Simz's mind. "Do you want 15 years or 15 minutes?" she asks in the interlude "Gems" which lyrically speaks about caving to pressure and constantly feeling as though you have to prove yourself. As the album progresses, it's clear that Little Simz is able to turn these doubts into positive affirmations.
Imbued with the strongest sense of self, Sometimes I Might Introvert encapsulates the many shades of Simbi. From the silky, heartfelt intent on "I See You" to the saccharine funk and self-love proclamations of "Protect My Energy", and vulnerability she offers on "I Love You, I Hate You", Little Simz effortlessly showcases the beauty to being introverted and having a little thought behind your words. Confidence can easily be misconstrued for arrogance, but Simbi's sharp tongue never misses the mark here, and in "Two Worlds Apart" she's completely aware of it ("Basking in the feeling, I must say it's amazing / I'm amazing").
Whether paying homage to her heritage in the Afrobeat hued masterpiece "Point and Kill" or the fire-spitting early stages of her career in "Rollin Stone", Little Simz is empowered as she taps into the furthest reaches of her psyche to reveals shades of what has made her the person she is today. With fluttering orchestral strings and emotive fairy-tale harmonies littered throughout the narrative, Sometimes I Might Be Introvert reveals how Simbi, the dreamer on a mission, has blossomed into Little Simz, the internationally acclaimed artist. TYLER DAMARA KELLY