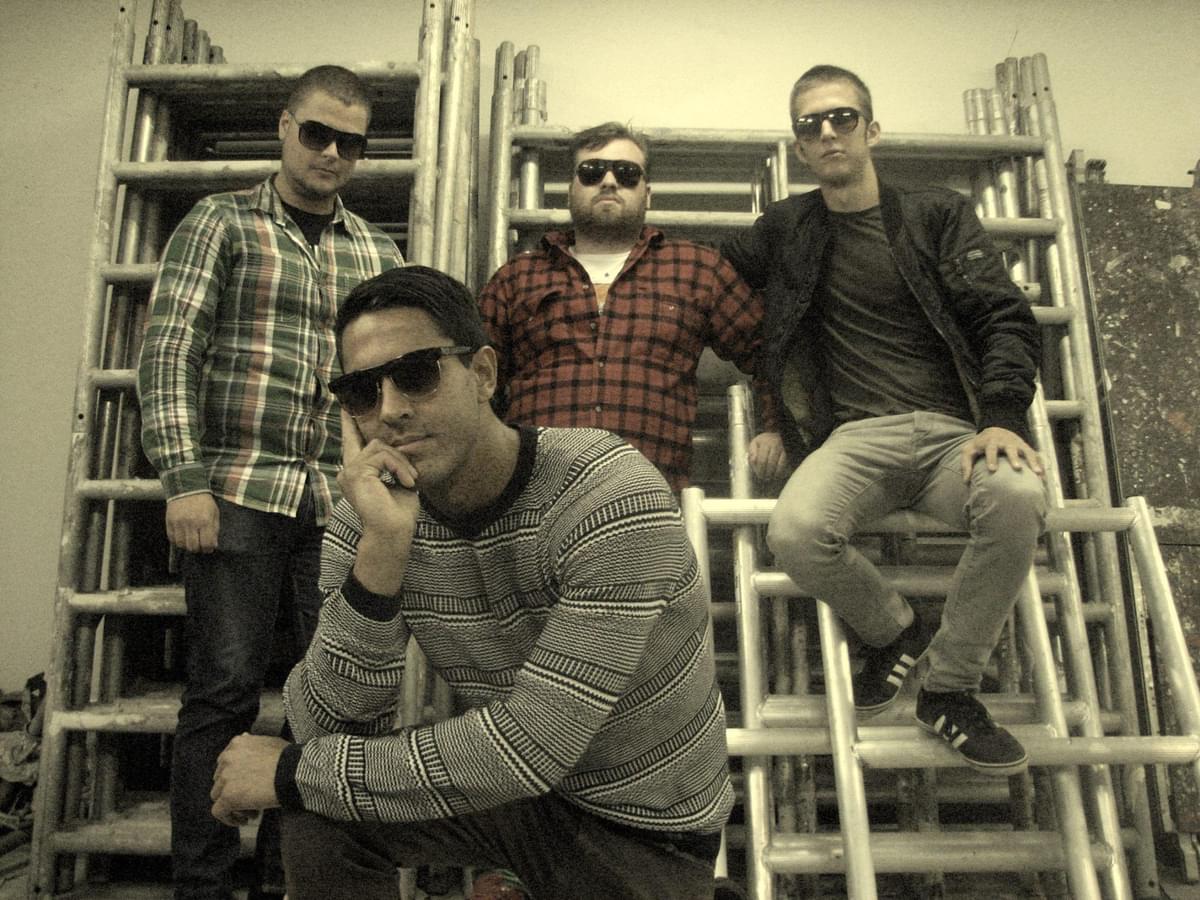 A Walk Down Pink Street with The Boys
23 November 2015, 09:30
Welcome to our home, Pink Street - a dead end road in the middle of an industrial area called Smiðjuhverfi. This neighborhood is home to motor industry, warehouses, Asian restaurants, huge flats, local bands and illegal housing.
Our guitarist's old flat in Engihjalli. Lovely building with lots of character…
We have called this street our home for the past 8 years, and have no intention of leaving anytime soon. The father of one of our members runs a painting business and has been kind enough to let us have a 3x3 room to rehearse in for all of those years.
Local supermarket with an ironic name is open 24/7, crucial for late night smoke and snack runs. You don't want to meet the regulars.
This is where we met our drummer for the first time while he was working. Good buffet.
The best thing about having your home in Smiðjuhverfi is the lack of residential housing. We can be as loud as we want, all the time. There is a bar in walking distance, as well as a supermarket and one of Reykjavik's finest dance clubs is around the corner. We couldn't have wished for a better place.
You can find anything that's ever had an engine around our house. It's a Class 'A' Junkyard.
When our guitarist was living on Engihjalli, which is the next street to Pink Street, we used to spend a lot of time at a local bar called the Red Knight. When you're inside, you can feel that you're not a regular and thus unwelcome. Definitely our kind of place - Ruff n' tuff n' rock n' roll. Apart from when you're in downtown Reykjavik, most neighbourhood bars are pretty similar to this one, although this one goes the extra mile.
The glorious Red Knight advertising the shitty Viking beer. Not the best place for hook ups.
The fact that we have been hanging out in industrial places like these for a couple of years has inspired our music and our outlook on life. We have gotten so used to staring at warehouses and filthy garages that unintentionally you can hear it in our love of hard rhythms, fast riffs and our tough guy attitude.
Behind this door is either a dungeon or something else, I don't know. It's cool though.
With a view over one of Reykjavik's most expensive suburbs, this is the best make-out point in our area. But if you can't get lucky, then it's a nice place to hotbox.
Viking Kebab is THE best place to eat around here. 1000 ISK for a double John Holmes size kebab.
Our area is also pretty famous for the amount of murders it has seen through the years. A girl thrown from the tenth floor to her death was a big case here in Iceland. That happened in our guitarist's block of flats. People have talked about how haunted these buildings are and that they can feel someone's presence. This never bothered any of us since we all have good connections with the dead through our Ouija board.
One of the fine establishments located next to our building. This is Goldfinger, the best known strip club in Iceland. It's in a dark and sleazy alley. Unfortunately the ginormous bouncers were never gonna let us get much closer with our camera.
Of course there is a huge amount of graffiti in our area and we decided to photograph our favorite one. These "Ugly Boys" have been bombing the shit out of our city for the past couple of years.
This isn't the first time we've seen a sign being torn down from that location. At least one of us thought that those slices were good. RIP, Pizza 67.
If you ever wanna come and meet us in our area just look for 5 guys at a kebab place. We will show you around, tell you wonderful stories about life and how to end it, smoke some cigarettes and play jock rock. Peace be with you and please buy our action figures.
Words and photos by Jonbjorn Birgisson and Pink Street Boys.
Pink Street Boys play a free Ja Ja Ja show at Old Blue Last on 25 November with Get Your Gun and Honningbarna. The following night AV AV AV, Colleagues and Katéa play the Ja Ja Ja club at The Lexington. Tickets cost just £5 in advance for Ja Ja Ja members, who will also be offered some special festive treats at the show. Sign up as a member (for free) now to access this exclusive discount.
Get the Best Fit take on the week in music direct to your inbox every Friday