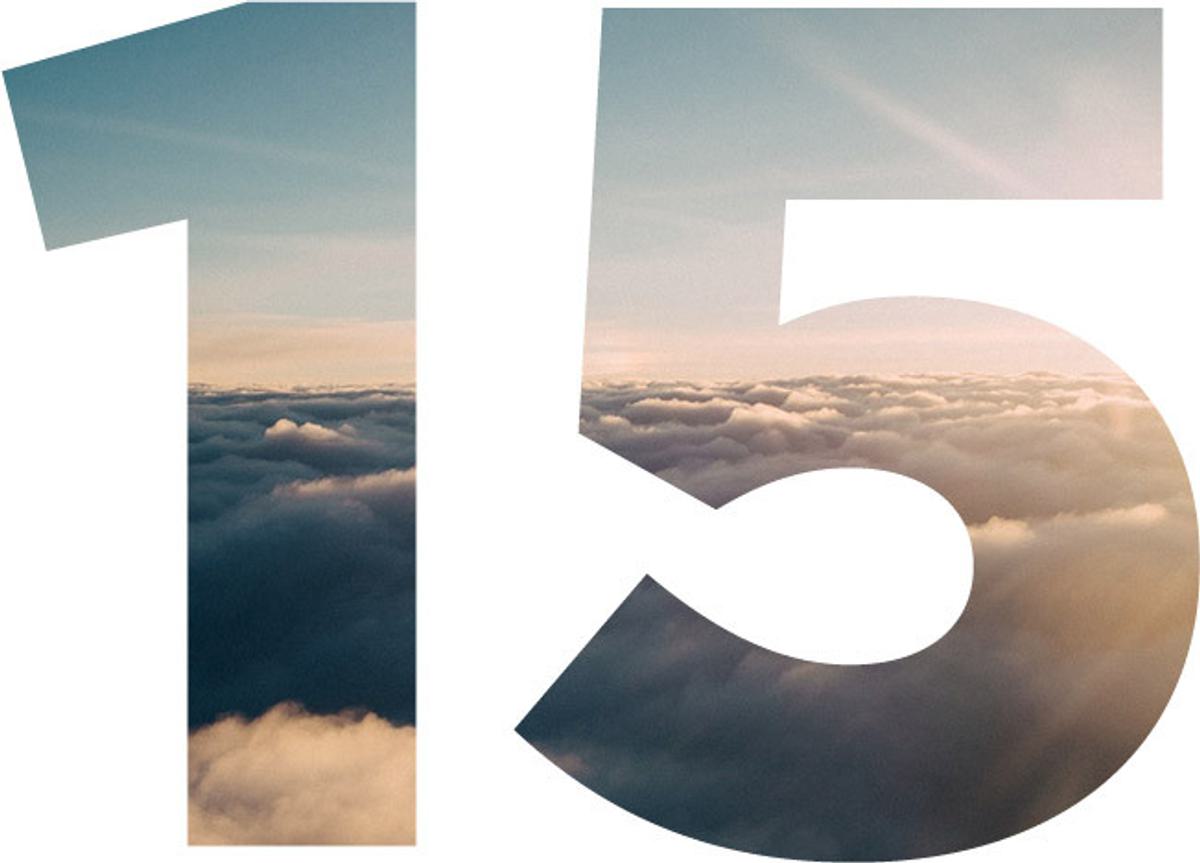 15 for 15: The Records We're Most Excited About This Year
06 January 2015, 09:58
From the triumphant return of The War on Drugs and the surprise hit that was Future Islands, to the incredible debuts from Woman's Hour and Alvvays; 2014 has been an incredible year for releases. 2015 has a lot to live up to but it also has a lot of promise - so much so that narrowing our choices down to 15 for the sake of a catchy title was pretty tricky.
Regretful omissions have been made, and we of course wish to give a nod to those of our Newcomers list alumni who are set to release full lengths this year. Notable mentions should also be given to the legend that is Bob Dylan, returning Aussies Tame Impala, southern soul Spacebomb Matthew E White, XL sisters Ibeyi, brooding Northern lady Nadine Shah, Swedish pop Queen Robyn, our favourite new Norwegian Emilie Nicolas, Kendrick "Swimming Pool" Lamar, spitting Chicago man Ezra Furman and of course (how could we forget) Miss PJ Harvey's recorded infront of a live audience release. And so, full of nail biting returns and debut solo outings, here are fifteen records you'd be a fool not to sit up and take notice of in 2015.
15. Marina & The Diamonds - Froot [03/04/2015, Atlantic Records]
Want to know why we're so excited about the third studio album from Marina Diamandis?
Check out our exclusive interview here
.
14. Charli XCX - Sucker [26/01/2015, Atlantic Records]
Oh Charli, you had us at "Nuclear Seasons". "I Love It", "Boom Clap" and "Break The Rules" just sealed the deal.
Sucker -
it's going to be the icing on the cake.
13. Destroyer - TBC
I don't know about you, but I definitely think we're due a new Destroyer album from Dan Bejar. Maybe we're being too optimistic, but we know (
according to an interview with Exclaim!
) that he spent most of 2014 working on new material and was hoping to have it done by the end of the year.
12. Laura Marling - Short Movie [23/03/2015, Virgin Records]
​
We'd heard rumours it was coming, the fifth album in seven years from the the three times Mercury nominated singer Laura Marling. We didn't expect anything quite like this though - so bold, so expansive, so big, so full of swear words!
11. Kwabs - Spring TBC [Atlantic Records]
Bookies are already taking bets on his album winning the Mercury Prize next year: no pressure then for the young South London born Kwabena Sarkodee Adjepong. With a baritone like that though, he really shouldn't be sweating it. We honestly can not wait to hear what he brings to the table in 2015.
10. José González - Vestiges & Claws [16/02/2015, Peacefrog Records]
​
Vestiges & Claws
is beautiful. Conceived as a natural third part in an acoustic trilogy, José González' first solo album in 7 years was recorded almost entirely solo and self-produced in his Gothenburg home. It's a subtle contender for this list but the way it speaks volumes about the human condition with minimal noise is something to be cherished.
9. Radiohead - TBC [Summer 2015]
​
Thom Yorke dropped
Tomorrow's Modern Boxes
on us with but a moment's notice, so we wouldn't be surprised if Radiohead's arrived in a similar manner. All we do know is that it's coming - supposedly by summer 2015.
8. Frank Ocean - TBC [Def Jam]
At the beginning of December Frank Ocean dropped a new track on us in the form of "Memrise." It's an intimate 1 minute 57 track that may just give us some idea of what to expect from the follow up to his massive 2012 debut studio album
Channel Orange
, but what it definitely says is that another full length is well on its way.
7. Girl Band - TBC [Rough Trade]
​
"Lawman" was the most eviscerating slice of punk that hit our ears in 2014, imagine just what a whole album's worth would sound like. Our only fear is it might be too much!
6. Joey Bada$$ - B4.Da.$$ (Before Da Money) [20/01/2015, Cinematic]
​
Having whet our apetite with EP release after EP release, the time has come for the world to experience the first full length from Brooklyn hip-hop man Joey Bada$$.
5. Tove Lo - Queen of Clouds [UK Release Date TBC, Universal]
​
It's had its release in just about every other country but Sweden's Tove Lo has yet to properly release her debut album on our shores. We're waiting patiently though, because she's long been one of our favourites.
4. Father John Misty - I Love You, Honeybear [09/02/2015, Bella Union]
​
The drummer from Fleet Foxes, J. Tillman or Father John Misty: however you know the creator of 2012's
Fear Fun
record, you're about to discover that you didn't know him at alll - not really.
I Love You, Honeybear
is a wonderful record that according to the man himself is "a concept album about a guy named Josh Tillman who spends quite a bit of time banging his head against walls, cultivating weak ties with strangers and generally avoiding intimacy at all costs. This all serves to fuel a version of himself that his self-loathing narcissism can deal with. We see him engaging in all manner of regrettable behaviour."
3. Grimes - TBC [4AD]
​
She scrapped the album she was working on, claiming it sucked, but we trust in Grimes and have our fingers crossed that something will see the light of day in 2015.
2. Sleater-Kinney - No Cities To Love [19/01/15, Sub Pop]
Sleater-Kinney's first new album in 10 years has got to be worth the wait, we just know it will be - especially if latest single "Bury Our Friends" is anything to go by.
1. Björk - TBC
Fader broke the news of Björk's forthcoming album in their
interview with its 24-year-old co-producer Arca
. You don't need us to explain to you why this is so exciting. It's not just that we're talking Kanye/FKA Twigs producer Arca, but it's Björk. This will be her first full length album since 2011's boundary breaking album
Biophilia.
Having already re-invented what an album can be, you just know whatever comes next is going to be mind blowing in ways we can't even imagine yet.