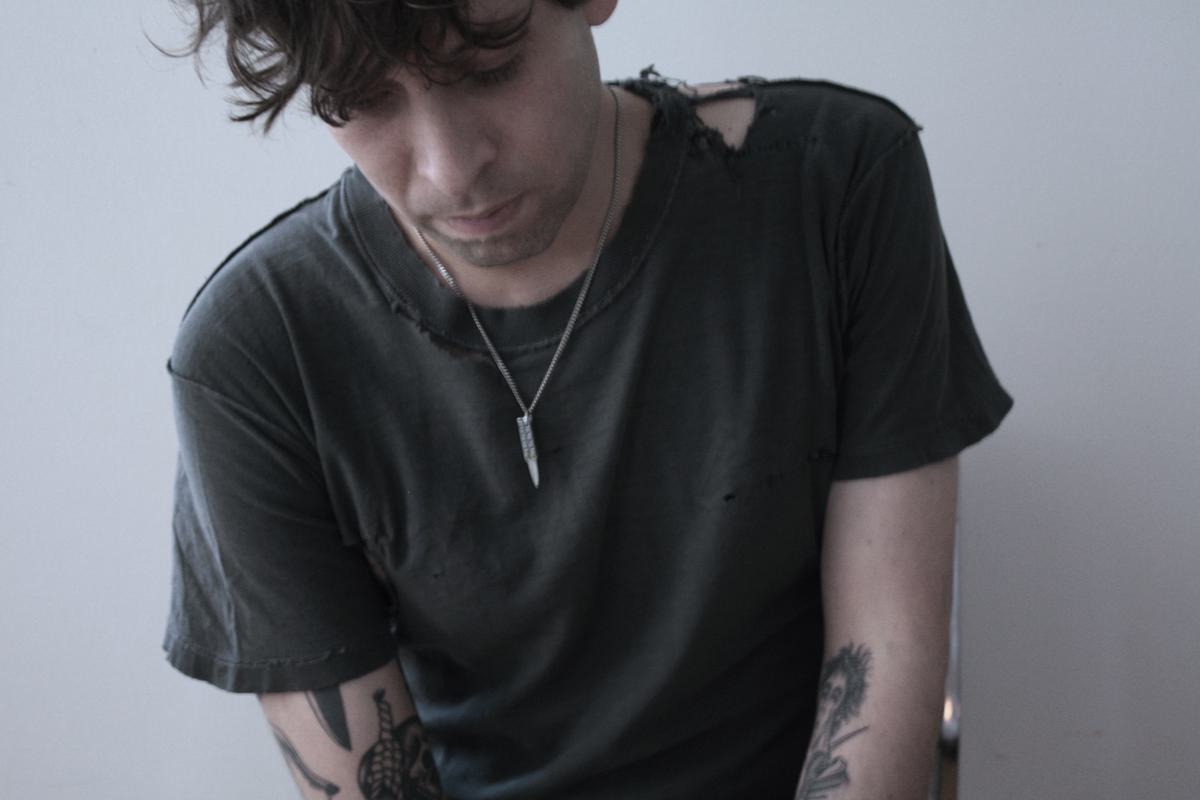 All Apologies: The Soft Moon
10 February 2018, 01:00
Luis Vasquez, aka The Soft Moon, takes some time out from being goth as fuck to tackle the Best Fit Q&A.
What's your present state of mind and being?
"Calm and relaxed at the moment. I'm on a ferry heading to Denmark for a show in Copenhagen. Usually my mind is bombarded with visions of how I might die during transport (especially on airplanes) but today feels different. Could be the fact that I had a good nights sleep the night before."
What's the most overrated virtue?
"I consider myself to be quite optimistic, but I feel that optimism is not always realistic. Of course during times of turmoil it's easier for oneself to hope for the best, but I feel it's more powerful and necessary for growth as a human being to learn how to deal with certain situations as they are, to understand, and accept that life sucks sometimes."
What one thing have you learnt from your parents?
"My mom is quite the badass. I grew up watching her never taking shit from anyone, and I learned just that. As a child when I first started attending school, I got bullied because I was small and had buck teeth. After whining to my mom about it several times, she showed me how to kick some ass. She once took me to a bullies' house who lived on my street, made me knock on the door, and fight him on his front yard. She wouldn't let me lose the fight."

What's the most desirable quality you look for in a romantic partner?
"A sense of humor is crucial. Not only is laughter like medicine but it's also something I look for in a person to balance me out. During the moment when someone laughs it's like a brief escape of the realities in life."
What and where was the greatest meal you ever ate?
"Wow, there have been so many incredible meal experiences over the years. Pernil com queijo sandwich in Porto, Portugal; cordon bleu at a restaurant recommended by Antony Bourdain in Vienna, Austria; and an amazing spread of traditional Greek food cooked for the band and myself at a beach house in Greece; but I would have to say the most deliciously touching experience was in Tokyo, Japan at a 24 hour sushi restaurant. I ended up there alone around 2am. The sushi chefs were very friendly and intrigued by me. Not only was it the best sushi of my life, I also made good friends with the chefs during that experience."


What's your most treasured possession?
"I guess it would have to be my vintage destroyed t-shirt I wear for the majority of my shows. The appearance of the t-shirt strongly conveys the way I feel on the inside, especially when expressing myself through my music. It also allows me to get into character. Like a werewolf transformation."
What was the last dream you had about?
"Probably a plane crash? I have a handful of plane crash dreams each week."
What's the biggest lie on your Wikipedia page?
"I started to answer this question before double-checking my Wiki page. As of right now all looks correct, but just recently there was a mis-spelling of the title of my first single "Breathe the Fire" which was previously spelled "Breath the Fire". It stayed that way for about 7 years I guess."
If you could say something to your 15-year-old self, what would it be?
"Your shitty life living in the middle of nowhere will be a thing of that past and your future is going to be an amazing life changing adventure. Oh, and that guitar you're playing right now, you're going to make a living playing it."
And finally, who would you most like to apologise to and why?
"I'd like to apologize to my physical body. I haven't done the greatest job at taking care of myself over the years but I've been in the process of changing that. I've learned to start caring about myself more and more each year after so much self sabotage."
Criminal is out now on Sacred Bones.