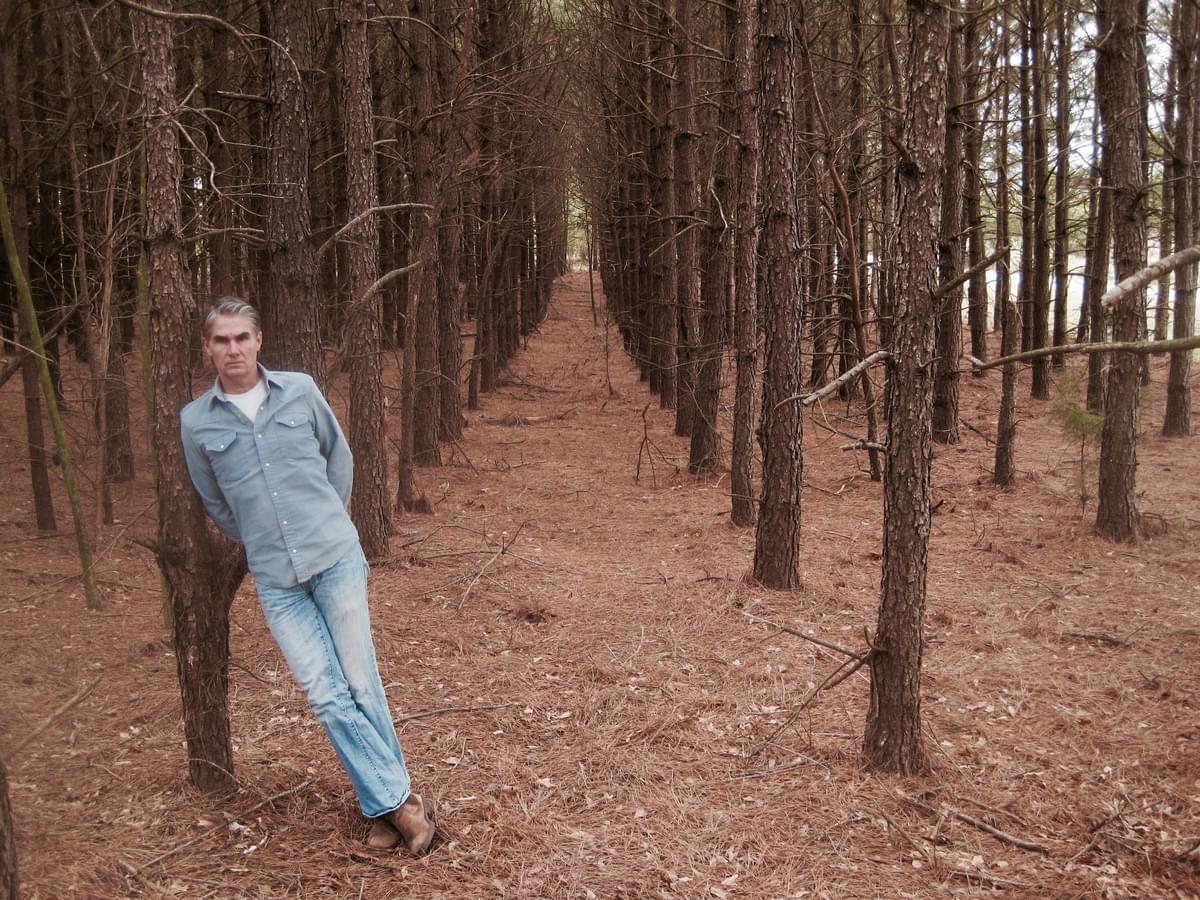 All Apologies: Jim White
05 August 2018, 12:00
As he returns to the UK for a rare appearance - including a slot on the closing day of this year's End of the Road Festival - we get Jim White to take the Best Fit Q&A.
What's your present state of mind and being?
I'm in some kind of big life transition. Lots of shadows and uncertainty. My kids are ages 12 and 20 and so that primal role as nurturing parent and protector is diminishing, leaving a massive vacuum for the whirlwind of psychic energy that fuels such quintessential behavior. I keep telling myself that it's okay, that I need to redirect that extra energy to stay afloat in the oxymoron known as "the music industry", but the father mindset is reluctant to take such a significant demotion.
What's the most overrated virtue?
Virtue is virtue. So how can it be overrated? But if you're asking about perceived virtue as opposed to baseline virtue, the one that jumps out is loyalty. Loyalty is beautiful and noble when aimed at a worthwhile subject, but a horror when the inverse is the case.
What one thing have you learnt from your parents?
What the most desirable quality you look for in romantic partner?
It's never just one quality, but an ineffable melange of qualities and how they dance together through the highs and lows of a relationship. The primary elements at play are: whimsy, compassion, optimism, intellect, integrity, self reliance, and a history of compelling fringe experiences.
What and where was the greatest meal you ever ate?
Regarding food I am an utter Philistine. I have ascetic tendencies so the realm of the senses is generally foreign territory to me. For me eating is like going to the gas station. I don't relish the thought of my favorite gas/petrol, nor likewise do the same with food.
What's your most treasured possession?
I have a pile of drawings my kids made, many birthday and father's day cards. They are sacred totems representing the high point of my existence.
What was the last dream you had about?
For a long time now I don't remember my dreams. I have a sleep disorder that causes me to wake constantly and so I seldom have any sort of coherent dream process, just jumbled fragments. Usually I am late and lost in some big city. Anxiety dreams.
What's the biggest lie on your Wikipedia page?
I don't know where the notion that I was ever a boxer came from. It's laughable, as I have never been in a fist fight in my adult life.
Once, while staying in the UK beachside town of Skegness I was accosted by a big drunk thug who was just flat out looking for someone to pummel. His big meaty knuckles were scabbed over and his face bore the marks of eons of senseless drunken warfare. I'd been exploring the boardwalk and had met an English plumber named Pete. Pete was lovely. We talked about the history of the bay, Pete's ex wife, his dog and his future as a human being. Sweet man; small, portly. A working class hero type. The thug approached, demanded a cigarette, and when I told him I didn't have one, he began to berate me. I listened for a few seconds but when it became clear he wasn't going to stop I stepped up and got up right in his face, telling him to fuck off. Pete at that point stepped in, separated us and handed the thug a cigarette, telling him to be off. The thug studied me long and hard, then sauntered away, smoking the free cigarette.
Afterwards Pete smiled as a parent would to a well meaning child, then said, "You handled yourself well there, but I wouldn't try that again. You don't have the look of a fighter about you." Pete was right. I don't.
If you could say something to your 15-year-old self, what would it be?
Take better care of your teeth. Mine are a mess and presently bankrupting me. Ah, the joys of age.
You're playing at End of the Road this year, our favourite festival in the UK. Which other artist playing the festival would you absolutely love to collaborate with?
Tough choice between The Low Anthem and Mulatu Astatke. I've met the Low Anthem folks and know them to be both inspired musicians and top shelf human beings. They're all multi instrumentalists and think way outside the box, which is how I tend to work. I'd imagine we'd get along fine in a studio. As for Astatke, I adore his arrangements and blending of African, jazz and Arabic influences. I listened to a lot of African music in the '80s when I was a cab driver up in New York City and knew many African expatriates there who exposed me to a broad variety of groups ranging from Sunny Ade to Fela Kuti to the Bundu Boys to Hassan Hakmoun to Anouar Brahim and fell in love with the African ensemble approach; glorious horn sections, intricate guitar patterns and offset rhythmic cadences. You can hear that influence on my records from time to time, most recently on "Far Beyond the Spoken World" on Waffles, Triangles & Jesus.
Subscribe for news and competitions