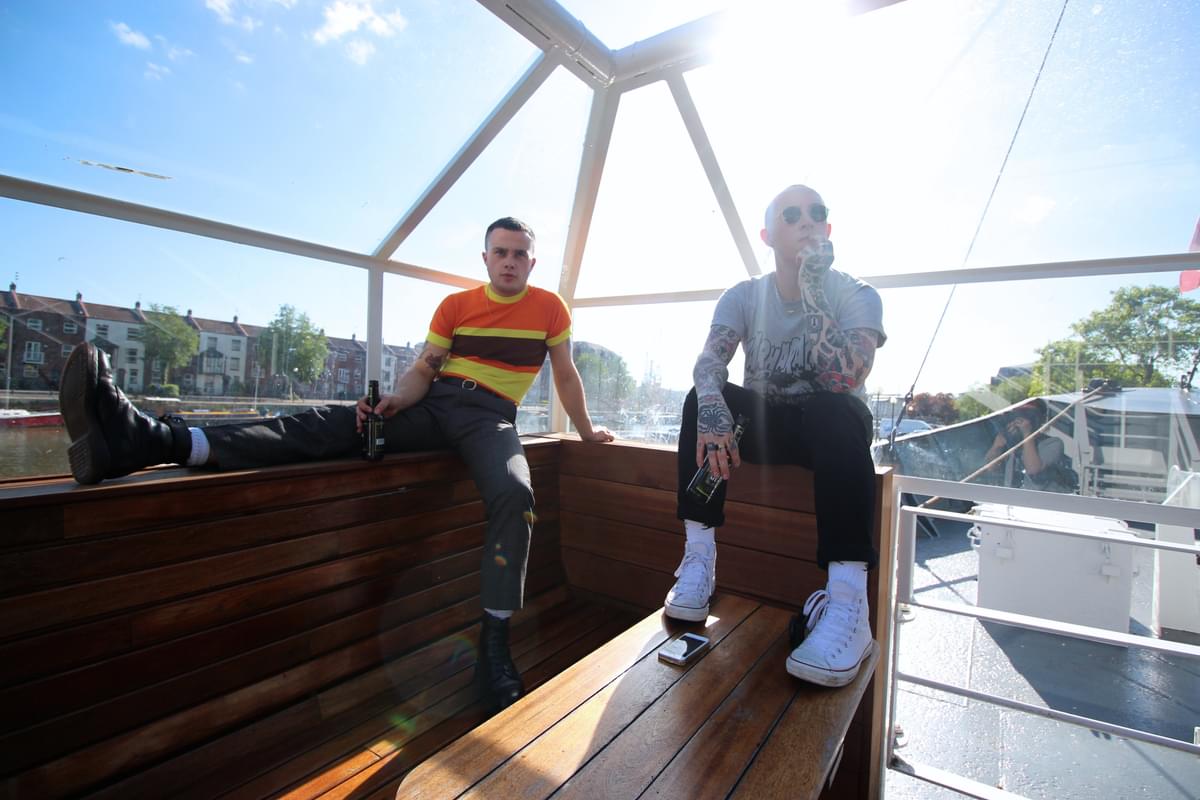 All Apologies: Slaves
12 November 2015, 14:00
They're a dividing force in music but Slaves have made their mark this year with debut record Are You Satisfied? hitting the Mercury Prize shortlist. Laurie Vincent and Isaac Holman maybe be fearless in the face of detractors but how will they fare in the Best Fit Q&A?
Who would play you in the movie of your life?
Laurie Vincent: Me
Isaac Holman: Me
What would your superpower be and why?
Both: Teleport, saves on flying an having to go to an airport.
What's your idea of heaven?
Laurie: Me & Bill Murray cooking a curry while i paint him and Mike Tyson strokes his tiger on a sofa. Grrr
Isaac: Cat on my lap & a funny fucking wig own my head
What one thing have you learnt from your parents?
Laurie: How to tie my shoe laces.
Isaac: You're not stuck in Traffic, you are traffic.
What song do you wish you'd written?
Laurie: Freebird by Lynyrd Skynyrd or Fisherman's Blues by The Waterboys.
Isaac: Shaggy's "It Wasn't Me"
If you could say something to your 15 year old self, what would it be?
Isaac: Dont point that thing at her.
What's your re-occurring nightmare?
Isaac: A snake with an old ladies head is lying on my hallway floor, when it looks at me I can't move. Then while I am paralysed, it tickles me. Its awful.
What song will they play at your funeral?
Laurie: Fisherman's Blues
Isaac: Shaggy's "It Wasn't Me"
What five people would you invite to your fantasy dinner party?
Both: Mike Tyson, Viv Albertine, Rik Mayall, Neil Reeves?, Dave Holman
And finally, who would you most like to apologise to and why?
Laurie: My parents for being a constant disappointment.
Isaac: That bus driver that time.
A deluxe edition of Slaves' debut album Are You Satisfied? with nine additional tracks is out now and new single "Where's Your Car Debbie" is released on 18 December. The Mercury Prize winner will be revealed on BBC Four on 20 November.
Get the Best Fit take on the week in music direct to your inbox every Friday