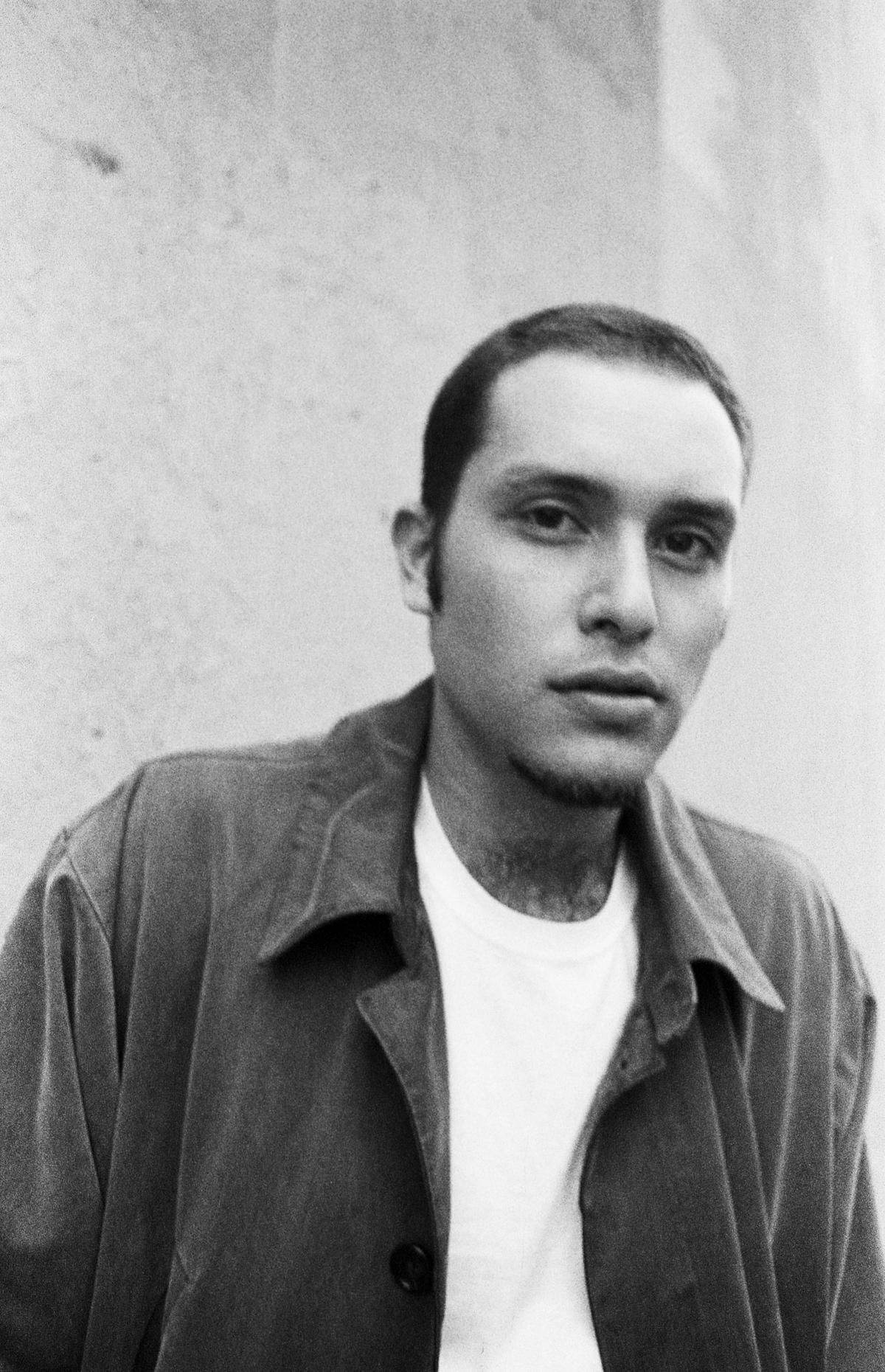 All Apologies: Nick Hakim
18 May 2017, 12:30
With his debut album Green Twins out tomorrow, New York based experimental R&B and soul singer/songwriter Nick Hakim talks Peruvian food, feet, and weird dreams in our Q&A
What's your present state of mind and being?
"I'm tired, excited, apprehensive but overall have a feeling of positivity about getting the record out. It's been a long time coming. I've also been on the road with our full band, those fellas are always positive reinforcements."
What the most desirable quality you look for in romantic partner?
"Feet. I like the way that they smell after walking around in the rain. They're the body part with the most nerves, leaving them to be the most vulnerable body part."
What and where was the greatest meal you ever eaten?
"My mom's ceviche! she used to make it every other Sunday. It's honestly an amazing dish. Different countries in South and Central America each have their style of preparing it. My folks would cook it the Peruvian way."
What's your most treasured possession?
"My hard drives. I've collected about six hard drives over the past seven years, they're each full of everything I've recorded and other digital memorabilia…. I need to back those up...."
What was the last dream you had about?
"It was weird, I was sleeping on someone's coach and every was really mad at me. And then, I don't remember who it was, but it was like ... I was working in a restaurant / taking a break… everyone was pissed at me. I remember being under a blanket and everyone else was smoking. It wasn't nice dream."
What's the biggest lie on your Wikipedia page?
"I don't have a wiki page!"
If you could say something to your 15 year old self, what would it be?
"For real... I would say to myself that the medication they have you on makes you numb to alcohol, so be very careful when you drink!"
And finally, who would you most like to apologise to and why?
"To our pet turtle Cody. We left him outside during the blizzard of '96... it was really sad finding his shell after the snow melted weeks after. I was six years old. If you can't remember the blizzard of '96 it was the most insane thing as a kid, I didn't go to school for weeks and I built an igloo with my brother and my cousin from Peru that had never seen snow before."
Green Twins is out tomorrow, 19 May via ATO Records
Tour:
May
17 - Bowery Ballroom, New York, NY
20 - Rock & Roll Hotel, Washington, DC
November
7 - The Lantern, Bristol, UK
8 - KOKO, London, UK
9 - The Deaf Institute, Manchester, UK
10 - King Tut's, Glasgow, UK
11 - Brudenell Social Club, Leeds, UK