It's the End of the World but It's a Beautiful Day is Thirty Seconds To Mars' questionable electronic experiment
"It's the End of the World but It's a Beautiful Day"
Release date: 15 September 2023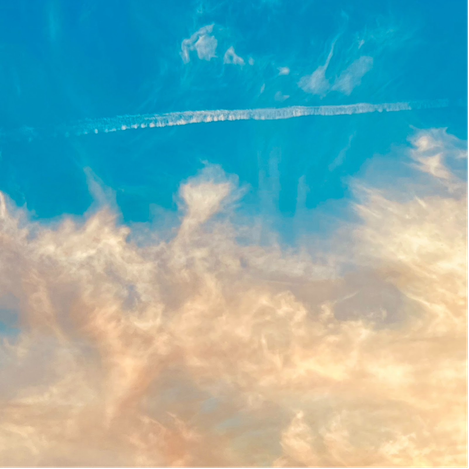 The Jared Leto-led outfit previously appeared with 2018's America, then seemingly evaporated into a fog of film projects and global pandemics. Now down to a duo, consisting of Leto and his drumming brother Shannon, there may be a correlation between dissipation in members and quality control, but for the most part, the fact of their experimentation is commendable. But It's the End of the World but It's a Beautiful Day's execution is less appealing.

Returning with the leading single and uninspiring start "Stuck", the vapid electro-beats failed to conjure any sort of reaction beyond setting expectations. It's not exactly unexpected given Thirty Seconds To Mars has always felt like a rockstar cosplay for the Oscar-nominated leading man. But at least with the earlier albums up to 2013's LOVE, LUST, FAITH & DREAMS the sense of conviction was palpable. Here, it feels vacuous. It's as if they've been keeping an eye on the charts for the last five years, and are now regurgitating it through their blurred lens.

That's not to say all they should churn out is gratuitous rock music – they've done this, and are clearly still in touch with it. But the mascara-drowned eyes they're putting on electro-led music feel like they miss the point. The beats go by listlessly, rarely igniting any semblance of emotive response. They're often joined by nothing but a coarse Leto whisper, failing to ever establish a personal take on it. The sounds present could all be attributed to any other artist and would sit fine but given they wrote a purported 200 songs for this new era, there should at least be some sonic substance to this outing.
Thankfully, this new electronic palette they're toting isn't wholly lost. They carry it at times with at least some semblance of aplomb. "Love These Days" and "World on Fire" finally start gaining traction in the mid section, but it still all feels generic. The closest they get to bringing these ideas to full fruition is on album closer "Avalanche" which swings big and manages to, by some grace, smash it out of the park uniting their trademark epics with synths and drum flurries. It's a spectacular end to an otherwise timidly restrained offering.
Certainly, they could just as easily have unearthed another "The Kill (Bury Me)" to cement their stake in the alt world. But, given Thirty Seconds To Mars is a low stakes/high rewards project, the experimentation on It's the End of the World but It's a Beautiful Day at least hosts a heart, the same which has garnered them a fervent fanbase over the years. Leto still writes lines that can help and offer guidance, they just need to find the right modern formula to suit their altruistic soul.