As Acid Klaus, Step On My Travelator showcases Adrian Flanagan's knack for a good soundscape
"Step On My Travelator: The Imagined Career Trajectory Of Superstar DJ & Dance-Pop Producer, Melvin Harris"
Release date: 18 November 2022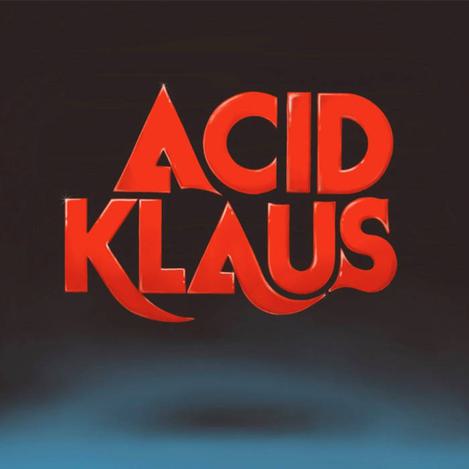 A few months ago, Adrian Flanagan – of The Moonlandingz – announced that he would be releasing his debut solo album.
It was to be a playful, tongue-firmly-in-cheek tribute to DJs and DJ culture, featuring nods to all eras of the Superstar DJ, from the dustiest, Ye Olde Rave DJs to the more contemporary pop megastars. Of course, Adrian's got form with electronic music, and has proven himself to be quite the dab hand in any variety of styles.

Despite having all the potential in the world to be something truly crazy, this new album, (thankfully) plays it a bit straighter than perhaps it potentially could have. By taming some of his most outrageous impulses, Flanagan has actually produced a cohesive, enjoyable record.

The title track, which opens the record, is all lock-step groove and retro skronk. "Party Sized Away Day" sounds like it's been beamed directly in from the mid-2000s, with Maria Uzor's frosty vocal spread generously over a sibilant, percussive beat. "Bethlehem or Bust", which features Cat Rin, is one of the more intense, densely-packed tunes, and "Blow Your Speakers" (feat Soft Focus) is just as tightly-wound.

Elsewhere, there are a few more highlights. "Elevate" (feat. Charlotte Kemp Muhl), "Eulogy to a Quiet Life" (feat. Maxine Peake) and "Bad Club Bad Drugs Bad People" all showcase something different, and all show Flanagan's knack for a good soundscape. "Elevate" in particular is unlike anything you're likely to hear this year.

All in all, this is an enjoyable – if a little understated – release from one of the UK's most innovative modern electronic artists. It might sound silly in retrospect, but perhaps the record would have been even more successful if Flanagan had actually tried to make a Calvin Harris album. Still, there's always next time.