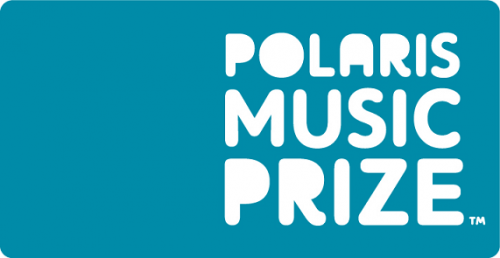 So here they are – the final four nominees for the Polaris Music Prize 2011.
So far in this series counting down to the announcement of the winner on Monday, we've mentioned albums from Ron Sexsmith, Braids, Arcade Fire, Galaxie, Colin Stetson and Timber Timbre. To remind yourselves of these albums, check out Part One of our Polaris Preview, and to explore even further, why not check out Part Two while you're at it. For now though, allow four members of The Line ofBest Family to guide you through their tips for who's going to take the presigious Polaris Music Prize home.
The Weeknd – House Of Balloons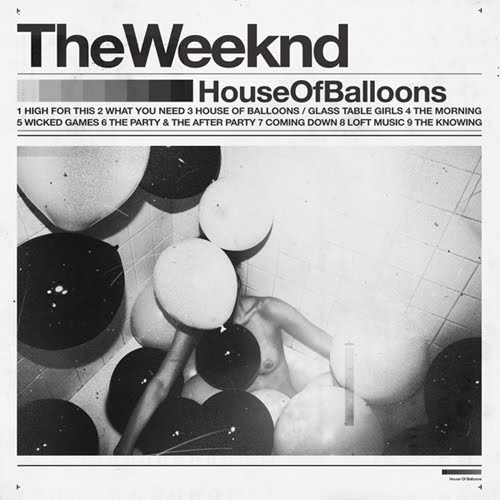 Released back March, the debut album from Toronto's The Weeknd rode out the hype out via the Drake connection, an almost Swede-like devotion to its creator's anonymity and some truly effective aesthetics.
Of course, failure would have swiftly followed were the songs not stronger than all of these elements combined but the victory of Abel Tesfaye's confident record – both as a Polaris contender and one of the best things you'll hear in 2011 – lies largely in its transformational nature. It takes the 'mix-tape' concept and amps it up to levels of high art, using well chosen samples (Beach House and Siouxie & the Banshees among them) as mood pieces for Abel Tesfaye's illicitly (and highlight controlled) vocals.
More significantly, it rearranges these elements to make 'proper' songs and in doing so blurs the boundaries between any obvious genre and demographic. House of Balloons has been lazily categorised as hip hop for hipsters, rap for the indie crowd. There's some truth in this: the album's ultimately a pop record shot thorugh with the bombasity of rock n roll and infused with a hedonistic RnB lyric. The resulting mood and narrative is exotic, disgustingly sexy and very much of the night, with the 'character' of Tesfaye cast as some weird lotharial mix of Hunter S Thompson, The Family Guy's Quagmire and, erm Leslie Philips. While this is nothing new, the execution is slick and focused and the album is cohesive, both on its own merits and as the opener in Tesfaye's mixtape trilogy, which we'll presumably seen completed by the end of the year.
By Paul Bridgewater
Austra – Feel It Break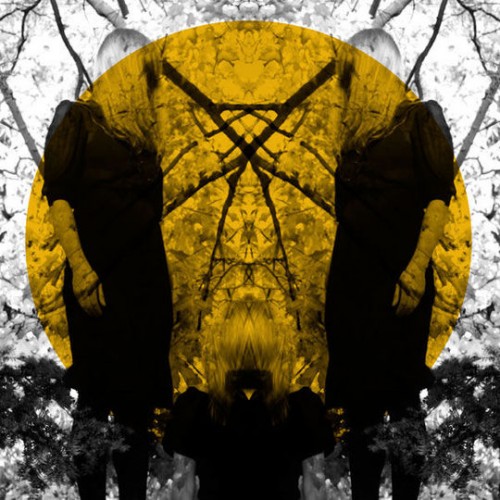 Even though Feel it Break is the debut record of Toronto electro-dance trio Austra, lead singer Katie Stelmanis and co. have worked on perfecting their sound for years now. Having been a fixture in the local music scene, Stelmanis has been crafting her brand of dark dance melodies since her solo release, Join Us, came out back in 2007. But where Join Us fell short, Feel it Break corrects all mistakes and presents Stelmanis at her best.
Everything comes together on this record – production, melodies and the fine balance of dark, moody atmospherics and over-the-top operatic stylings. For Stelmanis, it is in her nature to exercise her powerhouse voice; that voice is the undeniable star of Feel it Break. Musical range wasn't the aim, perfecting a good thing was first and foremost what Austra set out to do here. That being said, every song here is perfection; songs like singles 'Beat and the Pulse' and 'Lose It' leave little room for error and creates a stir of emotions as well as making you move. Tension and breath are inserted in all the right nooks and you can tell that all that labour was meticulously executed to the very last sigh and coo.
It is worth mentioning that even with years of polishing that the band is still very much in its baby stages and this is just the beginning. No, this sound isn't new and it's not ground-breaking but, for Stelmanis and for Canada, it is arguably her greatest achievement to date and one of the country's best highlights of the year. Feel it Break straddles the line between timeliness and timelessness. In a time where bands are reaching for the black lipstick and setting smiles aside for straight-faced, stringent personas, Austra's aesthetic mirrors the trend but portrays it with authenticity and uncontrived effortlessness. But as much as the band hits the nail on the head in terms of trend, the songs that emerged from this record will be songs that we will listen to, regardless of fads, in years to come. Feel it Break will make you dance today, tomorrow and, almost certainly, forever.
By Melody Lau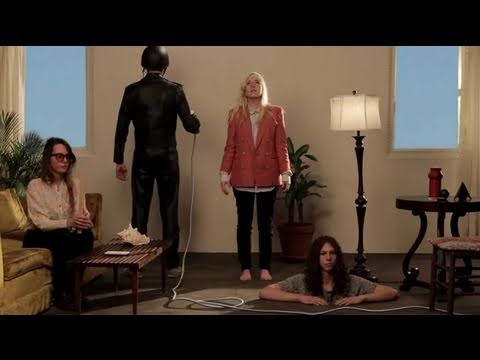 Hey Rosetta!- Seeds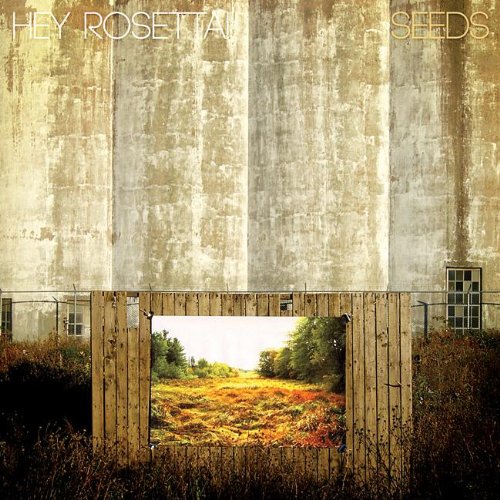 Seeds is the third album from Canadian six-piece Hey Rosetta! and by far their most accomplished work to date. Formed in St. John's, Newfoundland and Labrador in 2005, the band have gained a reputation throughout Canada and the United States for producing warm, harmonious and uplifting indie rock – a style of music that earned them the accolade of being placed within Billboard's list of their Top 5 new Canadian acts.
Written on the road during the three year tour which followed the release of the collective's second album, 2008′s Into Your Lungs, Seeds demonstrates how this group grew into each other throughout their time on the road. Each song has a natural warmth and pull, as the band balance delicately orchestrated dynamics with sincerely soulful words. At times, seeming to look to Grizzly Bear for inspiration, at others, casting a glance back in the direction of 90s Americana, Hey Rosetta! draw on all of their influences in order to produce one of their most technically pristine records to date. Obviously, having Tony Doogan of Mogwai/Wintersleep/Belle and Sebastian producing fame isn't going to hurt either.
The track 'New Sum' very much harnesses the energy and ability that has made this band so popular in their homeland. With a confidence that allows them to glide seamlessly from hushed, slow tones to the frenetic energy found at the end of this track, the band have not only impressed with their recorded efforts, but their live shows have become something special to behold too. Although some of the subjects mentioned in the lyrics might look to the more cynical side of life, there's an overriding positivity to this album which is contagious and with the energy, passion and spirit that has been placed within this album, Hey Rosetta! would be deserving winners of this year's Polaris Music Prize.
By Francine Gorman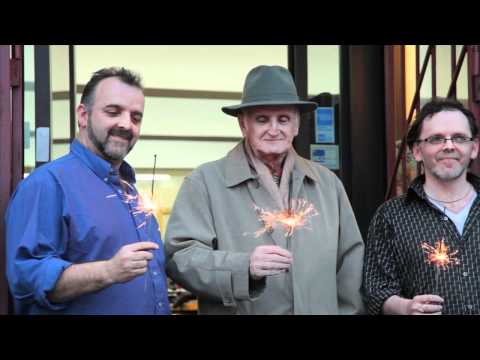 Destroyer – Kaputt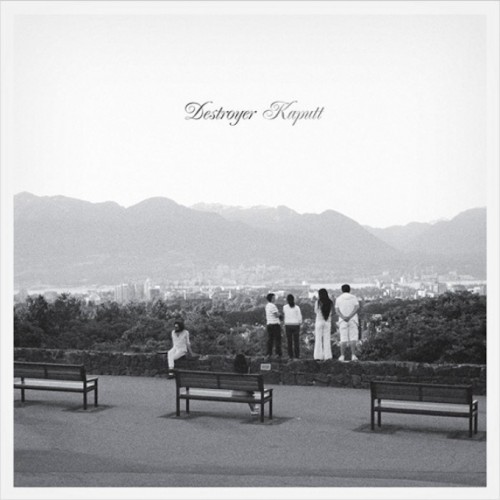 I'm not entirely sure what a genius is. (And yes, I'm fully aware of the irony of that sentence.) Is it someone who sees things that other people miss? Is it someone who is just exceptionally, oddly good at something?
Destroyer's Daniel Bejar is the lyricist most deserving of that plaudit today. He is without doubt amongst the very best songwriters currently working; a man clearly so horribly, laughably intelligent that every line he writes, every couplet, makes you smile and shake your head – not because they're funny (although the frequently are), but rather because it is exhausting, exhilarating to witness such a sustained tour de force.
Kaputt was the record that took the cult Canadian sage and pushed him further towards actual mainstream success. His fey, self-conscious stage manner, holding the mic limply and intoning his lyrics in an odd semi-monotone, was an uncanny sight on late night television. He turned up looking like a strange reconstruction of a lost '80s superstar, every move deliberate and slow.
Musically, the record is fuller, more self-assured than his previous work. The soft-rock instrumentation, unashamedly big sounding but seldom bombastic, is a slightly odd counterpoint to the rambling, occasionally tuneless vocal, while the lyrics are characteristically self-referential, often playing on Bejar's (apparently quite strained) relationship with the press or calling back to themes from previous records. It is, in fact, an album with which it is easy to fall in love – but one that is also far more rewarding when considered in relation to Destroyer's output as a whole. Buy this right now – and then buy everything else he has ever recorded.
By Josh Hall
The winner of the Polaris Music Prize 2011 will be announced at the finalist's ceremony held in Toronto on Monday 19 September.
More from Best Fit