Sigur Rós to hold new album 'listening party' this Thursday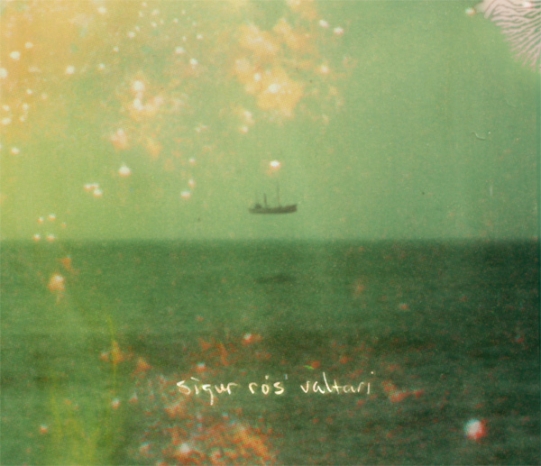 Sigur Rós have just announced that they will host a special 'Listening Party' for their upcoming new album this very Thursday.
Their new album, Valtari, comes 29 May on EMI/XL Recordings but the band will stream it online, in record shops and through selected radio stations on 17 May.
The stream will last a whole hour and will be available to those in the UK from the band's official website and via NPR.
Here's a list of all the other places where it will also be airing for all those folk in the U.S:
Radio Stations:
KEXP – Seattle, WA
WNYC – New York, NY
XPN – Philadelphia, PA
KCMP (The Current) – St. Paul, MN
KTBG – Warrensburg, MO
WFUV – New York, NY
KXT – Dallas, TX
WYEP – Pittsburgh, PA
WTMD – Towson, MD
WBER – Rochester, NY
KRSH – Santa Rosa, CA
FM 94-9 "Big Sonic Chill" – San Diego, CA
Record Stores:
BK Music (Richmond, VA)
Bull City (Durham, NC)
Bull Moose (Portland, ME)
Cactus Music (Houston)
Criminal (Atlanta, GA)
Dimple (Folsom, CA)
Disc Exchange (Knoxville)
Ear Candy (Missoula, MT)
Electric Fetus (Minneapolis)
End of an Ear (Austin)
Fingerprints (Long Beach, CA)
Good (Dallas)
Greywhale (Taylorsville, UT)
Grimey's (Nashville)
Guestroom (Norman, OK & Oklahoma City, OK)
Harvest (Asheville, NC)
Homers (Omaha)
Landlocked (Bloomington, IN)
Lou's (Encinitas, CA)
Luna (Indianapolis, IN)
Melody Supreme (Charlottesville, VA)
Monster (Charleston, SC)
Music Millennium (Portland, OR)
Origami (Los Angeles)
Park Avenue (Orlando)
Phono Select (Sacramento, CA)
Princeton Record Exchange (Princeton, NJ)
Radio Active (Ft. Lauderdale)
Rasputin (Berkeley, CA)
Record Archive (Rochester, NY)
Record Exchange (Boise, ID)
Repo Records (Philadelphia)
Scenesc.com
Schoolkids (Raleigh, NC)
Sonic Boom (Seattle)
Sound Garden (Baltimore)
Streetlight (San Jose & Santa Cruz)
Strictly Discs (Madison)
The Telegraph (London, CT)
Twist & Shout (Denver)
UHF Records (Royal Oaks, MI)
Underground Sound (Ann Arbor, MI)
Vintage Vinyl (St. Louis, MO)
Vinyl Renaissance (Kansas City, KS)
Waterloo (Austin)
Zia (Phoenix)