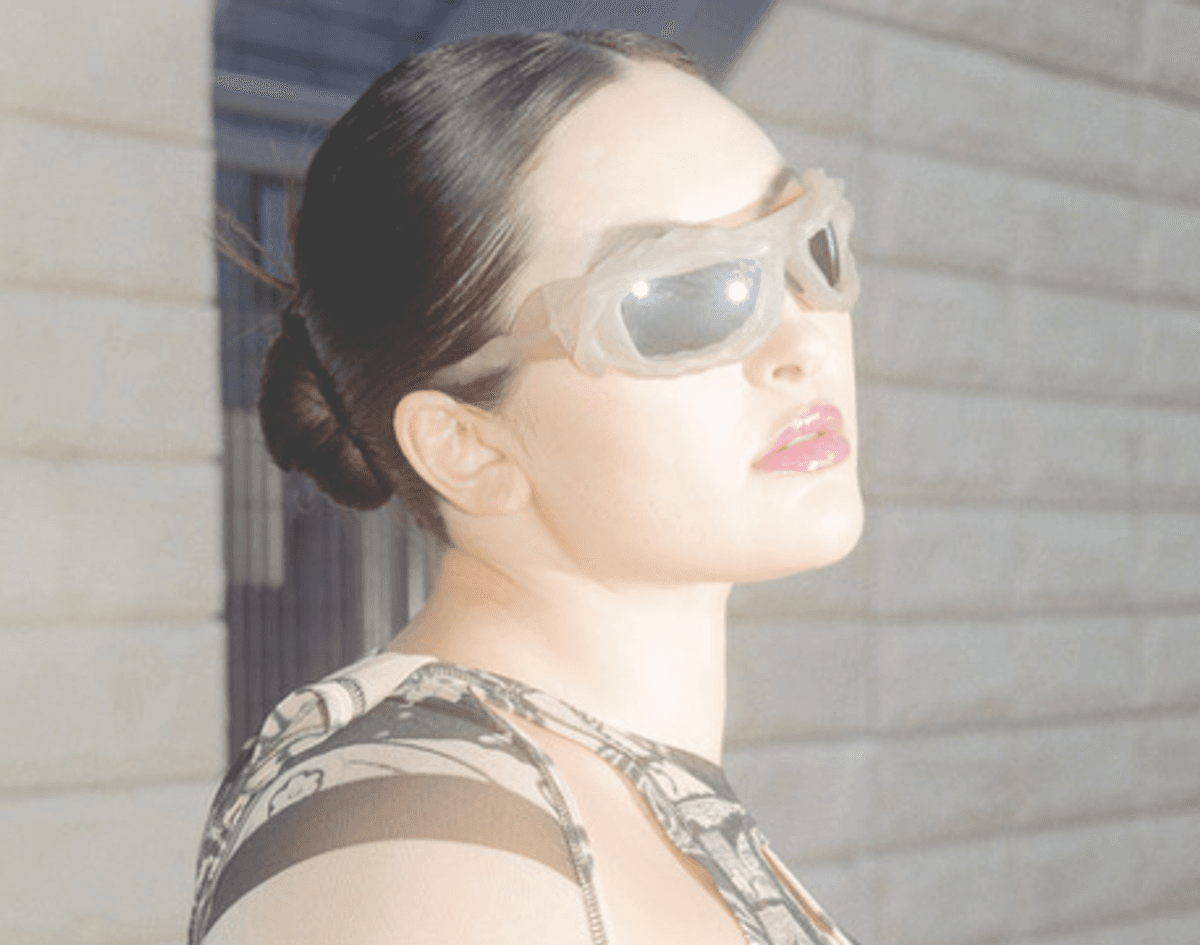 Yumi Nu finds clarity among the crystalline bass of "25"
Yumi Nu has a fiery confidence on latest single "25", ignited by realising her growth through the trials of her adolescence, weathering the storm to feel all the more sure in herself and her creative vision.
Thriving in the self-starting culture and bustling energy of New York, Yumi Nu has celebrated success in modelling, as a widely revered Japanese-American cover star, founded her own clothing brand Blueki with inclusivity at its heart, and intrepidly ventured into the world of musicmaking. After a couple years away from the recording booth her once pop roots have unfurled in a new, darker creative direction centred on alt-R&B sounds and confidently dripping in introspection.
Now 26-years-old, her latest single "25" is a celebration of the trials and tribulations of her adolescence, and a testament to all she has learned along the way. ""25" is an ode to my growth up to this moment," Yumi explains, "I just turned 26, but in my 25th year I had a lot of realizations and proud moments of how far I've come. This past year I had a big detachment of who I used to be from who I am now. And this song talks about shedding that old layer of skin that you used to call home but doesn't feel right anymore."
The release of Yumi's debut EP Hajime (meaning 'beginning' in English) earlier this year may have helped her in finding her posture in the industry and earning her assurance. Intentionally timed for release in AAPI Heritage Month, the EP's themes of race, body image, relationships, and spirituality have carried through to "25", where Yumi's inalienable connection to her identity is a core principle directing her outlook on her art and the world.
Whilst "25" may lyrically chart tempestuous times in Yumi's journey to self-actualisation, coming to realise and fully embrace who she is and what she deserves, its unwavering bassline anchors the track in her present-day stabilising resolve. Sung from the other side of the turbulence, but with a stronger composure because of it, Yumi opens the track with the lines "Everyday when I wake up and see your face, I remind myself not to look back… who I was in the time of the wrong embrace, I released it all in my favour."
Rather than glassily dealing with pitfalls of the past, Yumi actively acknowledges their profound impact on her present-day confidence. "Didn't it feel good at the end of it all?" she rhetorically prods about a past relationship in the refrain, gleeful at the power that clarity has granted her. An artist honing their craft to produce some of their best work yet is one thing, but an artist simultaneously shedding their inhibitions to find themselves in the process is all the more compelling.
Get the Best Fit take on the week in music direct to your inbox every Friday