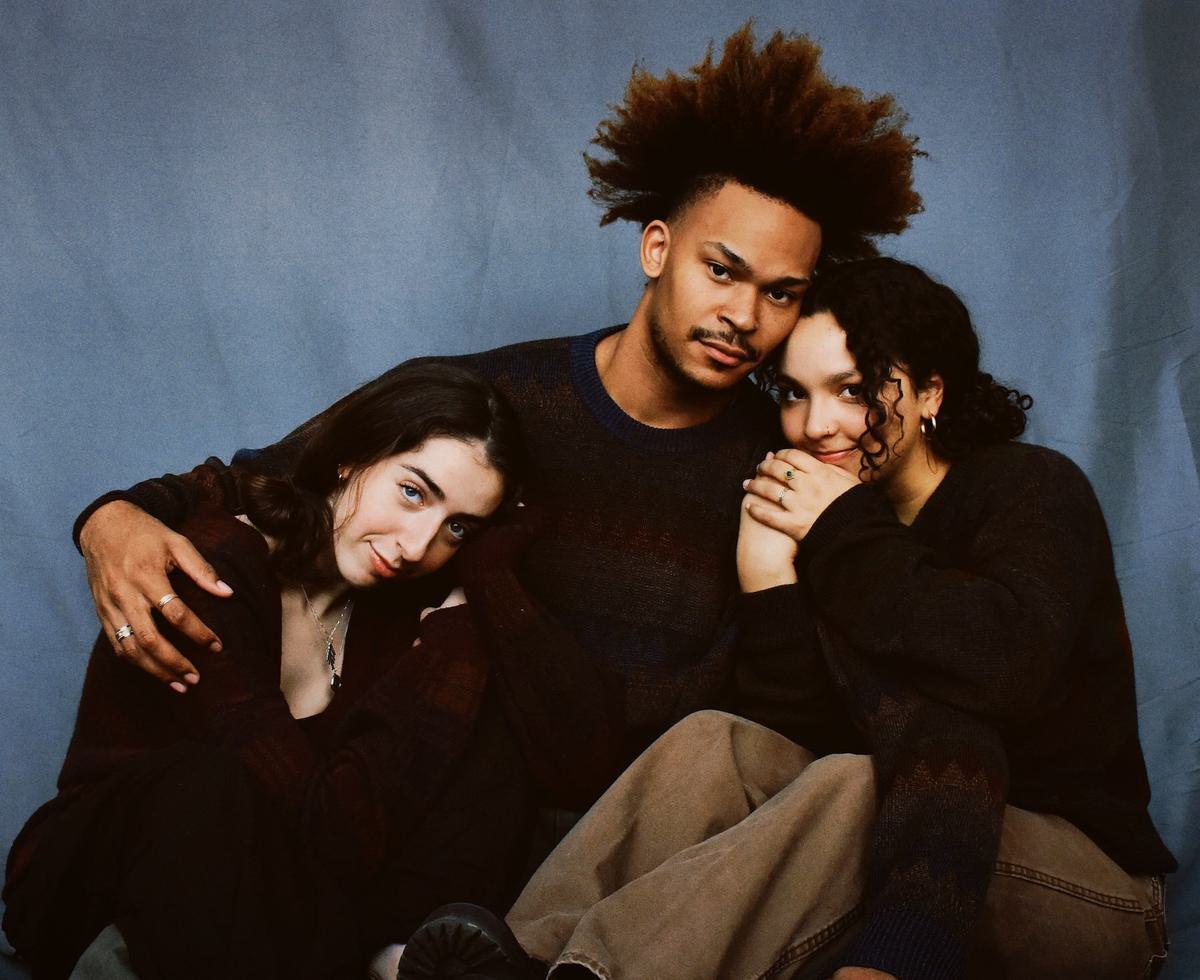 Tiny Habits' "Small Enough" forwards a befitting autumnal sentimentality about letting go
American trio Tiny Habits tackle the universal and all-encompassing idea of outgrowing your past on heartfelt indie folk track "Small Enough", presenting a bittersweet concoction of doleful nostalgia and warm reminiscing.
The act of letting go can hit like a tonne of bricks, arresting and all-consuming in its gravity, or can be a kind of delicate, home-grown catharsis. On their latest track "Small Enough", American trio Tiny Habits embody the latter scenario using twinkling melodies and nostalgic lyrics with a bittersweet bite.
Formed in Boston, Massachusetts, Tiny Habits may be small in name but is the product of three people with vast musical talent: Maya Rae, Cinya Khan, and Judah Mayowa. All accomplished singer-songwriters in their own right, the trio conglomerated during their stint at Berklee College of Music. Tinged with a befitting autumnal sentimentality and textures of oceanic blues, it is perhaps no surprise, however, that the heartfelt indie folk tune "Small Enough" is an export of its recording in Los Angeles with producer Tony Berg (Boygenius, Taylor Swift).

"You are small enough in my memories for me to let go of what you meant to me," the trio sing on the track's chorus as the accompanying music video features the band helping each other unpack boxes from a removal's van, traversing memory lane with every artefact they uncover. The act of moving away - or indeed, back home - is one that stirs emotion with its liminality and provides a healthy mix of excitement, apprehension, regret, and nostalgia. Setting the video in Boston, they hint to viewers that whilst change can be overwhelming and moving on is an invariable fact of life, nothing will ever stop the quiet and comforting power of reminiscing on the past with your loved ones.
"'Small Enough' is about remembering the troubles and triumphs of the past and the beauty of letting them help navigate you through the future," they explain. "The lyrics are meant to offer a sense of hope. We all have past relationships that have impacted us one way or another but eventually those impacts become insignificant enough that we can set them free. We sincerely hope this song makes people feel liberated from the things that weigh them down." Fresh starts, new faces, and evolving memories are ultimately at the heart of the track - how letting go of the past frees up space to revel in the future.
Having already toured North America supporting Gracie Abrams, and now performing all over Europe as the opener for Noah Kahan, it seems as though Tiny Habits will be making new memories that they won't mind pushing out the old with. "Small Enough" perfectly encapsulates their rich indie folk sound and the mixed feelings of outgrowing adolescence, leaving listeners warm with the knowledge that letting go is a universal experience, and perhaps not so isolating after all.