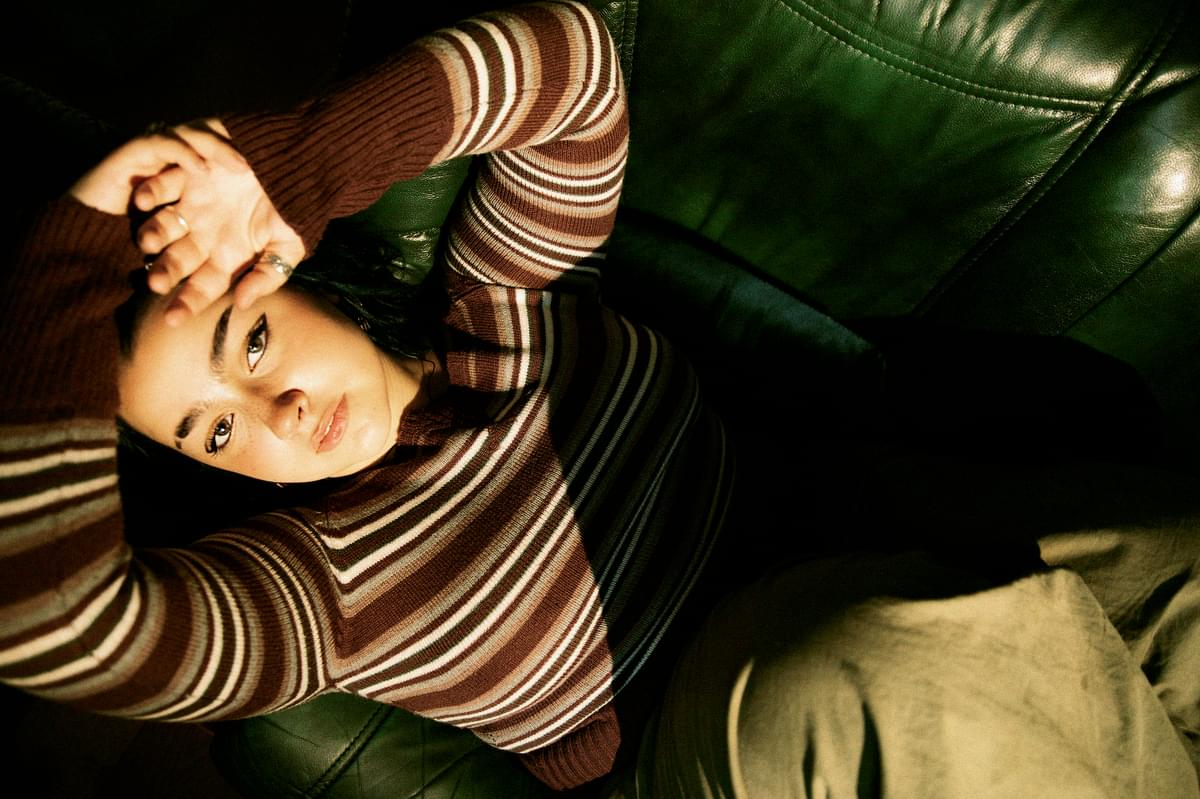 SOMOH's "Anything" overflows with dreamy and delicate angst
In her new single "Anything", SOMOH allows vitality in vulnerability, accepting that there's nothing scarier than falling in love.
Fear, turmoil, perplexity; wrap these emotionally antagonistic sentiments up in a pretty bubble of flawless songwriting, affecting inflections and gorgeously tender vocals and you might just find yourself wishing that you could experience them in the way that SOMOH does. There's a craft in unleashing heartache from within a listener.
Diving deep into the waters of the current tidal wave of talent on both sides of the Atlantic in the indie singer-songwriter field, SOMOH is a fresh face with a recognisable but unique sound. Her voice is cut from the silkiest of satin, piercing the eardrums and erupting itself within the listener's soul; she knows you better than you know yourself. There's a fragility to her songwriting too, a characteristic that immerses itself in her vocality and musicality, clinging tightly to the intensity of the sonics, refusing to let go.
With only one previous single to her name - the gently heartbreaking "I've Been Saying This" - the release of sophomore track "Anything" proves a pinnacle moment in the budding artist's career. Musically, thematically and emotionally, it doesn't disappoint. The cut builds to a triumphant moment of climatic bliss, slenderly structured to render as much human emotion as possible from the pit of our conscious state. It is teeth-gritting beauty matched with swooning softness. Lyrically, the Italian-Brit gets caught between pondering and affirming, almost troubled by the ideals of joy, love and purity.
SOMOH herself further explains "This song is about coming to terms with your love for someone & knowing that you'd do just about anything for them. It's a scary but beautiful feeling to fall that deeply for a person."
The single is the first glimpse into SOMOH's debut endeavour into a body of work; entitled A Plan To Get Home, the project is produced entirely by Joel Johnston and is set to be unveiled via his own label next spring. On the upcoming EP, SOMOH remarks, "The main focus of this EP is about the transitional stages of life from childhood to your early 20s where part of you doesn't feel ready to face all the changes. I think these songs convey a lot of those situations you have to deal with as you realise the world isn't all sunshine and rainbows. I hope that people listening can find a part of their own story in my songs, it's always nice to feel like you're not alone in how you're feeling."
Get the Best Fit take on the week in music direct to your inbox every Friday