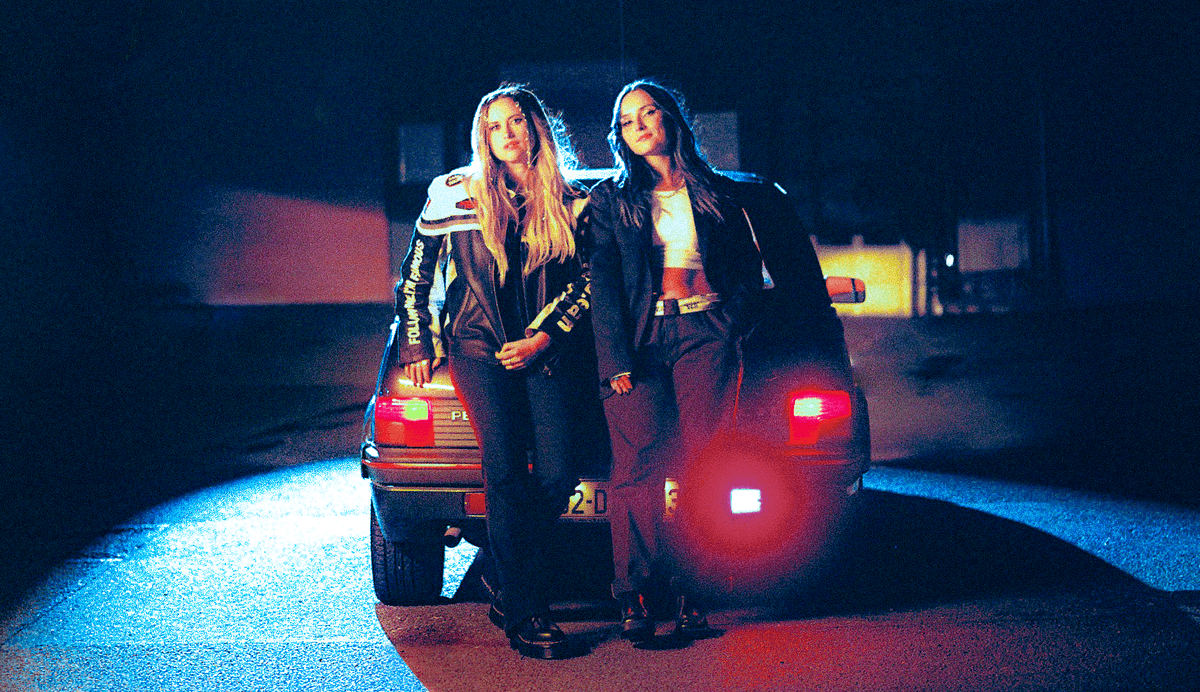 New pop duo SIIGHTS don't want to "Fake It"
Newly signed to Insanity Records, SIIGHTS emerge with refreshing honesty and energy in "Fake It".
"Thought I was alright on my own," both halves of SIIGHTS croon on the chorus of "Fake It". Despite its acerbic-sounding title, the song's narrator is wrong about that, in one of those instances where being wrong feels more than okay — where being wrong is cause for celebration.
"Fake It" is a startlingly earnest track from the perspective of somebody letting another person inside their life. They've guarded their heart closely — "feeling brokenhearted ain't something I'm into" — but despite their fears and reluctance, the other person has broken down the walls they've put up. Even if the relationship dissolves, our narrator declares, "I know I won't regret you".
SIIGHTS consists of singers Toni Etherson and Mia Fitz, who also write and produce their own music. With proficient hands, they craft a sunny, uptempo sound that's perfect for lyrics so fervent and euphoric.
Despite Etherson and Fitz's fresh faces, they've spent years working assiduously behind the scenes for big music acts (most recognisably, Fitz has toured with Hozier). They met in Los Angeles while hustling for other artists, but the two became friends fast and realised they were musical soulmates. Thus, SIIGHTS was born - their shared creative outlet that allows the multitalented duo to finally focus on the sort of music they'd like to make for themselves, not other people.
"Fake It" is a testament to Etherson and Fitz's credentials. It's catchy and anthemic, but beyond that, "Fake It" is subtly sophisticated stuff. The tune is expertly wrought dance-pop, such a luscious treat for the ears that it's easy to overlook the luxurious detail packed into almost every sound wave.
It's got layers upon layers of skilful instrumentation — from clap-like percussion to Fitz' trademark groovy bass, to galloping synths, and more — without ever feeling overwhelming or messy. Etherson's pristine soprano is the main voice heard throughout "Fake It", but Fitz provides reliable harmonies, as always. The duo's musical rapport is undeniable, which lends itself to the song, intricate elements coming together with impeccable synergy.
"There's a theme of hopefulness throughout ["Fake It"], which we want to be at the core of SIIGHTS," they explain. The jubilant new track reminds us to look forward to the future.
Get the Best Fit take on the week in music direct to your inbox every Friday