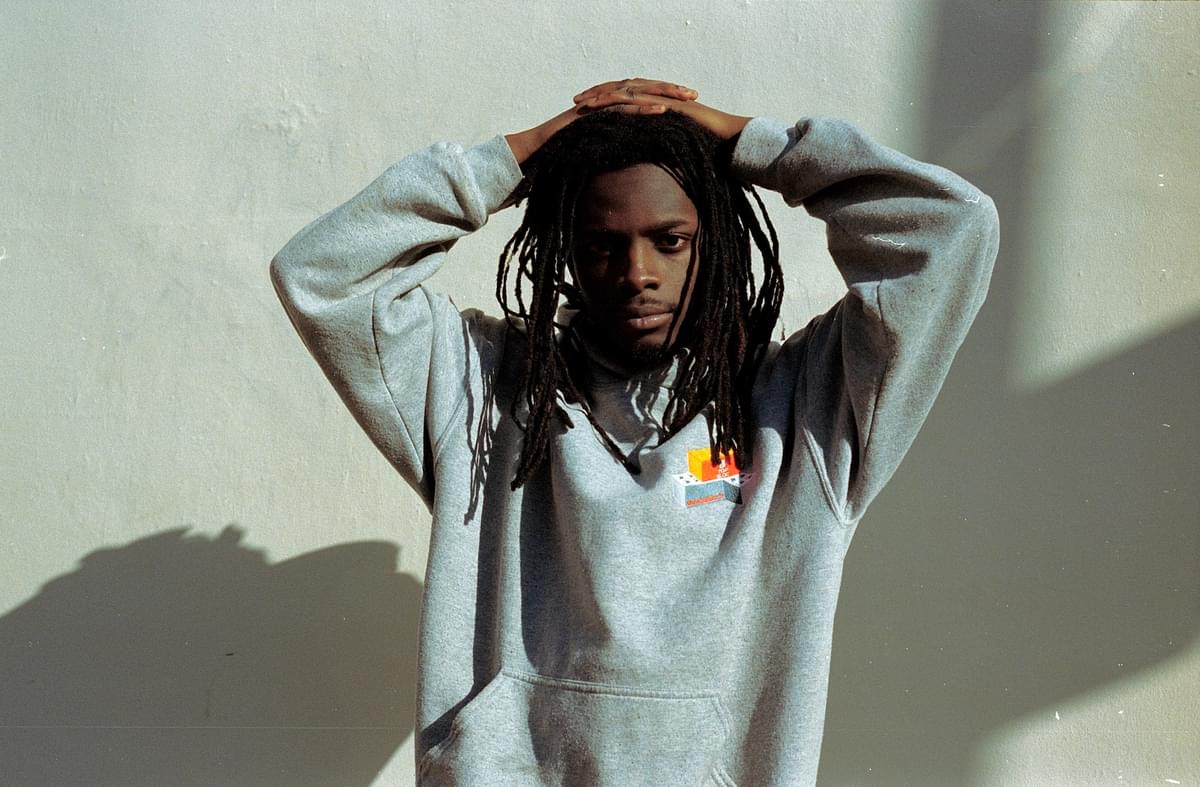 Sam Akpro outlines his dreams on "Trace"
The Peckham-based musician has dabbled in psychedelia before, but Sam Akpro's new single uses previously unrevealed influences to get there.
In several interviews, Sam Akpro has repeated his admiration for Miles Davis: "Who is your favourite?" Miles Davis. "If you could go back to any era, when would it be and why?" The 1960s, Miles Davis. "What is..." Miles Davis. It's almost as if he answers before the interviewer can finish the asking.
Whilst Akpro's handful of songs may not mimic Davis sonically, he takes clear inspiration from the mischief and adventurousness imbedded in his icon's artistry, as well as the knowledge of when a good composition comes about. Akpro is a second-generation Gambian immigrant, who plays the guitar left-handed and strung upside-down – a tactic used by nonconformists everywhere. So, it's a surprise that the core beat coming from Akpro's latest "Trace" doesn't follow a breadcrumb trail to Davis' Bitches Brew, but rather the cold stares and hard funk of James Brown and Clyde Stubblefield.
After a sound effect declaring our entry into the subconscious, "Trace" explodes into the mix with a strutting bassline and a snare reverberating like the distant report of gunfire (imagine Charlotte Adigéry's "Ceci n'est pas un cliché" colliding with "Funky Drummer"). Though technically in 4/4 time, the beat shuffles in a faux, odd meter that signals the singer's disorientation.
Speaking on the single, Akpro explains "Sometimes sleep gets the best of me. "Trace" is basically about retracing steps and chasing daylight. The lyrics mention waking up, going back to sleep and doing the same thing over and over again." Over lyrics like "I've been trapped in sleep / the night's put a tax on me" Random sounds interrupt the ambient state as we plummet through the mind's substrata – we've entered R.E.M.
The beat becomes hypnotic while Akpro gets the lay of the land. This is translated quite literally in the track's visual (created by Glaswegian filmmaker Finn Rabbitt Dove), which follows Akpro as he cuts a path through an animated recreation of Peckham after dark.
Fully engaged, the chorus comes and the quest is underway: chase the lady, chase the light. But as it's just like dreams to jump the track – and this is fast becoming an Akpro hallmark – everything drops out and the narrative comes loose. "I lost all traces," he picks up again, "of the days and the faces." Re-entering the dreamscape, we're now nodding to the encroachment of dub reggae, and taking a new approach to the chorus. The song leaps and tumbles through the air, but we wake before landing.

Continuing this experimental pulse into future music, Akpro is welcoming a new EP Arrival set for release on April 12th.
Get the Best Fit take on the week in music direct to your inbox every Friday