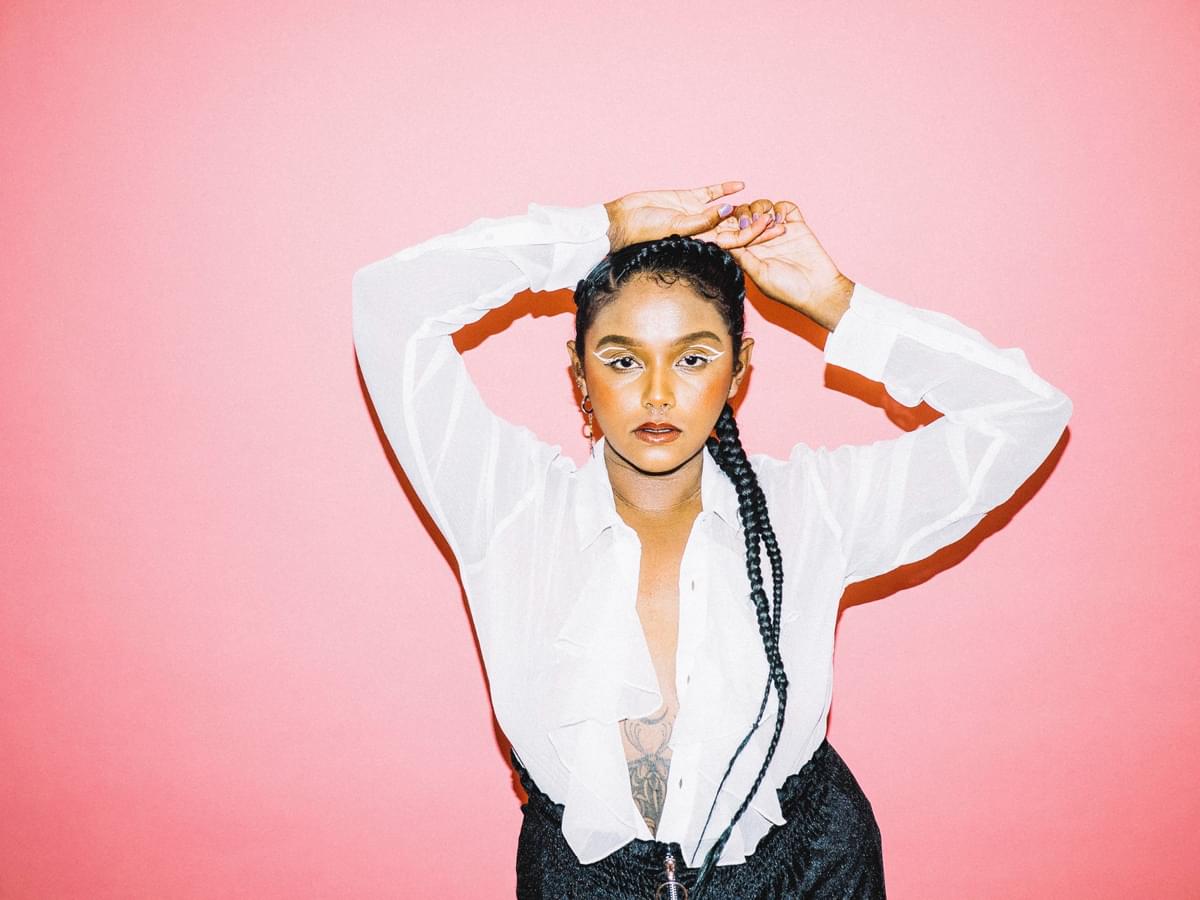 "Afterparty" sees Sabiyha persevere past her pain and turn agony into articulation
Sabiyha's new single "Afterparty" transcends the fickleness of sadness; sometimes you only need one flickering ember of hope.
Art evokes emotion, and emotion evokes art. Whether reflecting their rapture, emulating their empathy, or articulating their agony, a listener can become connected to a piece of music through an understanding of the artist's feelings, fears, flaws, and fervour. When I first heard "Afterparty", the new single from Sabiyha, I felt crushed by her pain, and shook to the core of my own emptiness. Yet the more I listened, the more I understood. This isn't a song meant to elicit pity towards its subject. No, it's a rallying cry to those who feel helpless. A wry smile into the depths of darkness. A soft embrace in a bed of thorns.
South London born-and-raised with proud and flowing Guyanese roots, Sabiyha is an artist fixated on honesty and authenticity. Her catalogue to date plays out as a vivid exploration of self; from the wild, spellbinding, and lovesick "Love Me Alone" to the off-kilter, piercing, and rousing "Choorile", there's a fierceness in the fatality of the artist's words, and a boldness in the delivery. A nearly two year hiatus from releasing followed her early success, with Sabiyha tackling the mental challenges that impact so many others. She is now back, better than ever, with the elegant and excruciating cut "Afterparty".

Working alongside writer/producers Drew Jodi and Sour Sync, Sabiyha constructs a sound world that is poignant and surprising, with a glitchy and consuming production full of unexpected melodic and rhythmic twists. Sitting somewhere between Aldous Harding and FKA Twigs in terms of tone and timbre, the lyricism and vocality are devastatingly beautiful as the singer swoons plainly of her torment and struggles with mental health and self harm.
"Whilst "Afterparty" is steeped in intense pain, it's also a track that symbolises hope for me. With guidance from the most amazing people around me and the realisation that things can get better." Sabiyha explains of the track, "This song may be the most important one I've written so far and I hope whoever listens to it and relates, feels less alone."
With hopes of a debut EP to come soon, Sabiyha is also wanting to connect and share with individuals in other ways. She is currently writing an open letter for CALM (Campaign Against Living Miserably) who are supporting the release of "Afterparty". This will touch on her strife and recovery, and offer important resources to support those still on that journey. An incredibly brave and powerful piece of work, Sabiyha thus shows great strength and vision in turning agony into articulation.

Get the Best Fit take on the week in music direct to your inbox every Friday