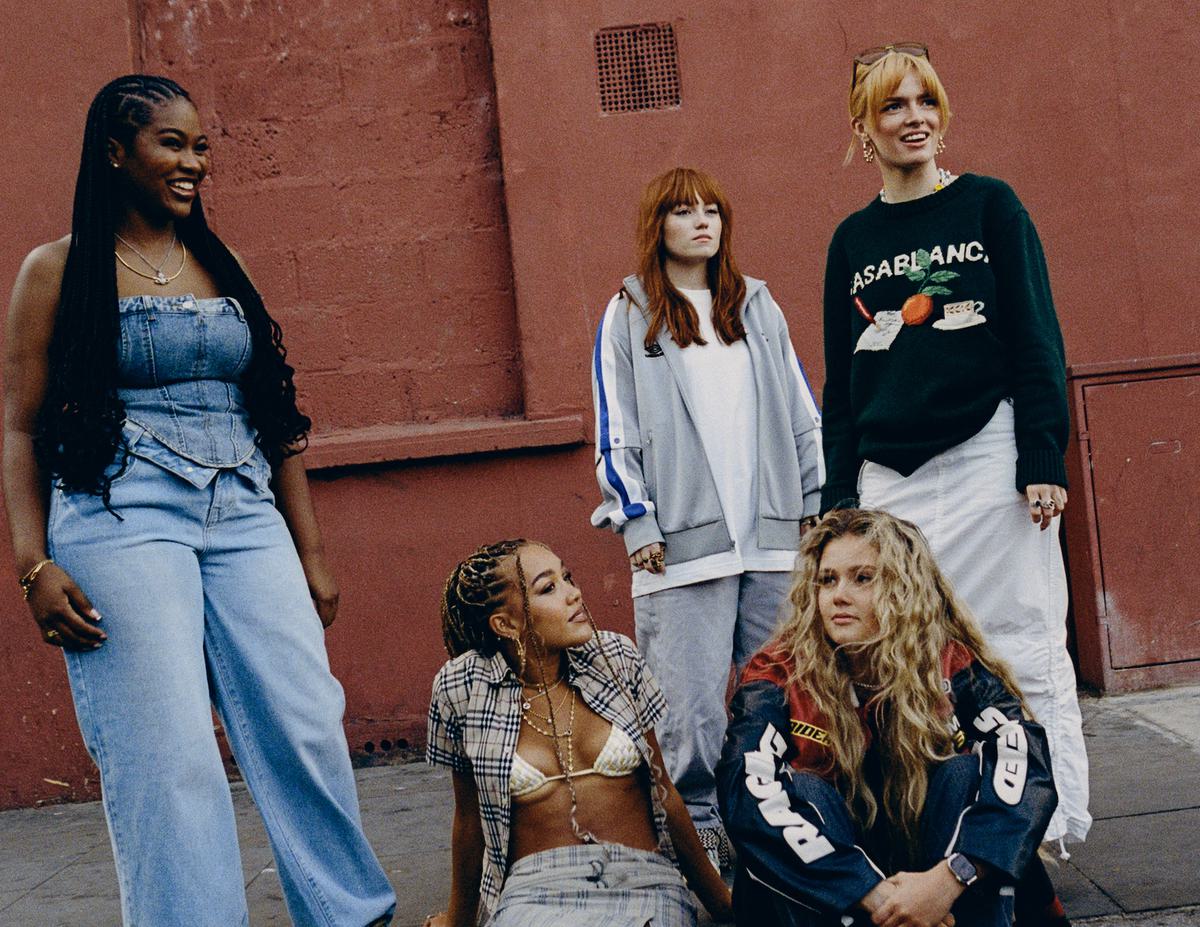 RLY reach back in time for empowering new single "Superpower"
Harnessing the girl-power fever of groups from the 2010s, but with a freshly cut R&B edge, RLY have emerged from X Factor: The Band with a slew of easy-going and empowering hits; the latest, "Superpower", encourages embracing vulnerabilities and turning them into a source of power.
Following the release of their moving debut single "Love Me or Not" last month, British five-piece girl band RLY have returned with their booming new single "Superpower", which merges alt-rock instrumentation and R&B vocal jumps to produce something pulled from the depths of the 2010's, harkening back to the likes of The Saturdays and Little Mix at their prime.
"The conversations that inspired 'Superpower' were about embracing vulnerability and turning it into a source of power," RLY member Kyra explains of the track's origins, "We spoke about individual weaknesses and how important it was to not let that be a barrier for anyone."
"It's so important for all of us to relate to our songs even if they're in different ways," bandmate Kelli adds, "with 'Superpower' we all take something special away from it for varied reasons. This way, we are all singing songs that feel truthful to us, but more importantly that there's more of a chance of it connecting with the people who listen to it too."

The core of RLY first came together as a four-piece on spin off reality talent show X Factor: The Band in 2019. When Halle Williams, Virginia Hampson, Kellimarie Willis and Jess Folley decided to invite a fifth member, the band asked Kyra West to join them and set about working on new material.
"The creative process has been so much fun," Virginia recalls, "It's been filled with writing a lot of music, dance and vocal rehearsals preparing us for live shows whilst in the mean time creating ideas for social media to engage and grow our fan base. Having 4 others to vibe 24/7 has made our time in the band so much more exciting and our different strengths bring so much to our project making it feel whole".
"Superpower" is set to form a part of RLY's debut EP, which is expected in early 2024. It opens with the band's vocal power from the off before being quickly joined by an acoustic guitar line, reminiscent of the opening of Rihanna/Kanye West/Paul McCartney's "FourFiveSeconds.". The track dips and dives between genres, before building into a triumphant crescendo of soaring falsettos. It harkens back to the age of Nelly Furtado, and wouldn't be out of place on a Now 67 CD in all the very best ways. It feels like a return to simpler times, easier moments, when all it took to raise your mood was a energetic pop-power sing-along.
"It's about finding power within vulnerability and turning weaknesses into strengths," Kyra adds of the song, "it's a universal theme that resonates with people from all walks of life."