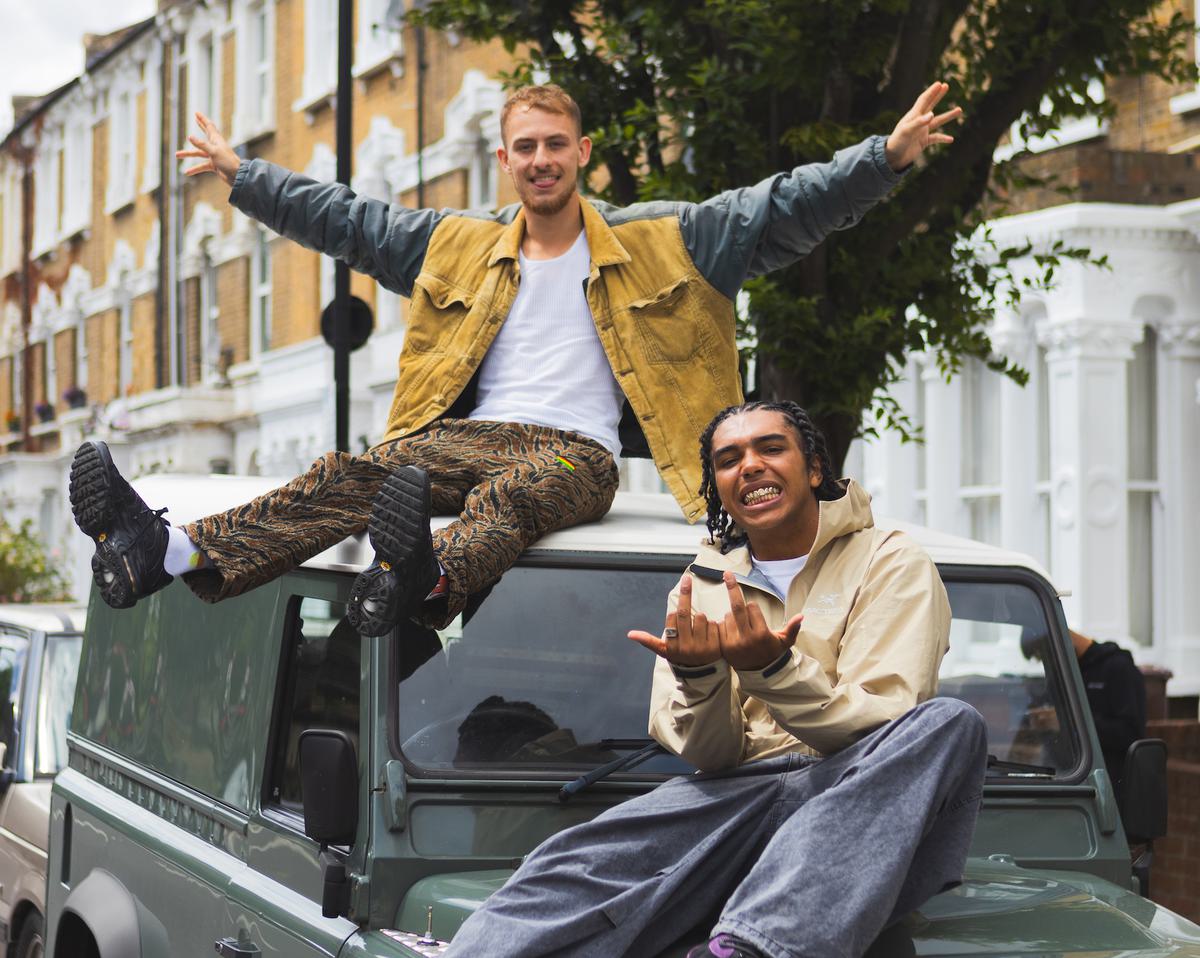 Rio Rainz continues to set his style apart on "Sunshine", featuring Finn Foxell
Genre-fusing artist Rio Rainz and Shepherd's Bush cult hero Finn Foxell combine on the new drop-hammer single "Sunshine", supplying a plentiful ounce of light in dark times
East meets West on the new collaboration between Rio Rainz and Finn Foxell, merging classic drum and bass with jungle elements to create a perfect rollercoaster of a track that lets their distinct flows shine together. Produced by Dom Valentino, the boys deliver diaristic bars about moments shared between love interests, and find comfort in their pockets of introspective wordplay about common generational experiences.

Having honed in on his creative pursuit, Rio Rainz cemented himself in the UK's burgeoning alternative-DIY scene with a sound that speaks to a younger audience trying to find their way. From the age of fifteen he was turning heads online with a powerful Black Box freestyle, and the love has not stopped rolling in. Finn Foxell just released his romping latest single "TYSON", ahead of a debut performance at Glastonbury, confirming the momentum of the duo.
Finding companionship in their similar outlooks and artistic manifesto in the world, "Sunshine" is all about bringing light to the darkness and openly sharing intimate vulnerabilities to support others going through the same thing. The duo demonstrate their flourishing storytelling on the track, bringing their own respective styles to the track in a way that generates renewed and elevated energy.


Rainz explains how "ultimately the music that I create is very introspective and personal to me," a lot of this coming from a drive to represent the multi-genre diet he was brought up on by his Irish and Jamaican parents: from reggae, to rock, and even pop. He shares, "But more recently I've been trying to create music that is more up-tempo (which is a little out my comfort zone). Every element in our environment creates a frame of reference we rely on to make decisions."
"Growing up in East London and the countryside, effected how I look at situations through my lens. I glamourise the isolation from being out in the sticks; it's the place where I'm most driven creatively," he continues. However, now well into his blossoming music career, he is going to have to become accustomed to an ever-expanding scope of locations. Performing at The Great Escape festival last May,
his ability as an instrumentalist on the piano showcased the rich musical talent which will take him to lands far.
Every inch future stars, Rainz and Foxell connect with Gen Z for their happy laying bare of flaws and vulnerabilities, and ability to spin personal experiences into eclectic and enthralling musical bites.