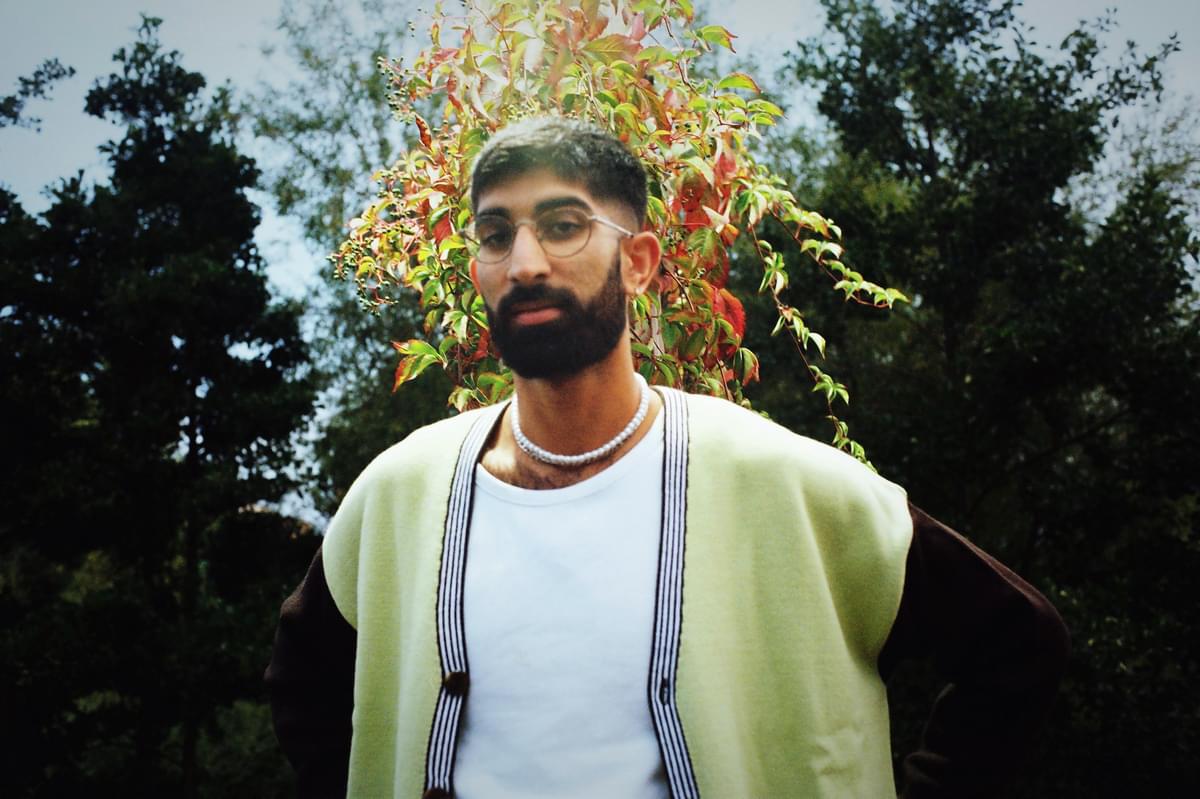 Nikhil Beats flaunts his versatility and embellishes his craft on "Feel Me"
Bequeathing the vocal gauntlet to himself for the first time, Nikhil Beats swoons over the self-produced instrumental, as if in search of his own hidden meaning.
Rising artist/producer Nikhil Beats is a self-starter. A self-taught instrumentalist, his South Asian heritage has encouraged him to lean into a diverse multitude of styles in his production, concocting a mouth-watering infusion of sounds that represent his culture, identity and musical passion. Having worked with a wide-spanning plethora of the most exciting artists in the UK alternative scene, Nikhil's list of collaborative endeavours is towering, with the precipice including work with the likes of Finn Foxell, Bawo, Safiyyah and Danny Sanchez.
In early 2021, the East Londoner unveiled his debut EP 3000 Realms, an eight-pronged emanation of his artistic development that flirts with more genres than a braindead rugby lad does girls on a night out in Bristol. It was a triumphant, if slightly overlooked moment for Nikhil, nevertheless providing a springy launchpad for the producer to progress in craft and appeal. The past eighteen months have seen collaborative singles trickle out, with a steady but pinpoint musical augmentation emblazoned for all to hear. We are now treated to the news of a forthcoming sophomore EP from Nikhil entitled Earthly Desires Lead To Enlightenment, alongside a fresh teaser, "Feel Me".
The track is a hazy stream of sonics that percolate into a funk-laden groove, decorated by glossy psychedelic undertones. The sheer variety of instruments at play is immense - standouts include the fiery guitar solo and the painfully poignant strings on the track's back end - with each musical entity floating amidst each other in harmonious chemistry. For a debut vocal performance, it's an impressive effort, with Nikhil lightly crooning around the washy palette with the inflexion of a nineties pop star, dreamily and drearily divulging the lyrical narrative.
Nikhil admits "It's a big step for me to release a track with my vocals without a featured artist, it feels natural though", adding that "'Feel Me' is extremely personal, I put myself in a vulnerable place when writing the lyrics which musicians should do when creating something that's going out into the world. The concept is about going deeper toward understanding my higher self and ego in order to reach the next phase in my life. Most importantly, a life where I'm presented more as the man I want to be rather than an immature child."
Often using his voice as more of an instrumental to drive forward the composition, the song is an intriguing showcase of vocal production and manipulation, leaving us wondering what wonders are to come on Nikhil's upcoming project.
"Feel Me" is out now with the new EP Earthly Desires Lead To Enlightenment set for release on 12 October. Find Nikhil Beats on Instagram.
Get the Best Fit take on the week in music direct to your inbox every Friday