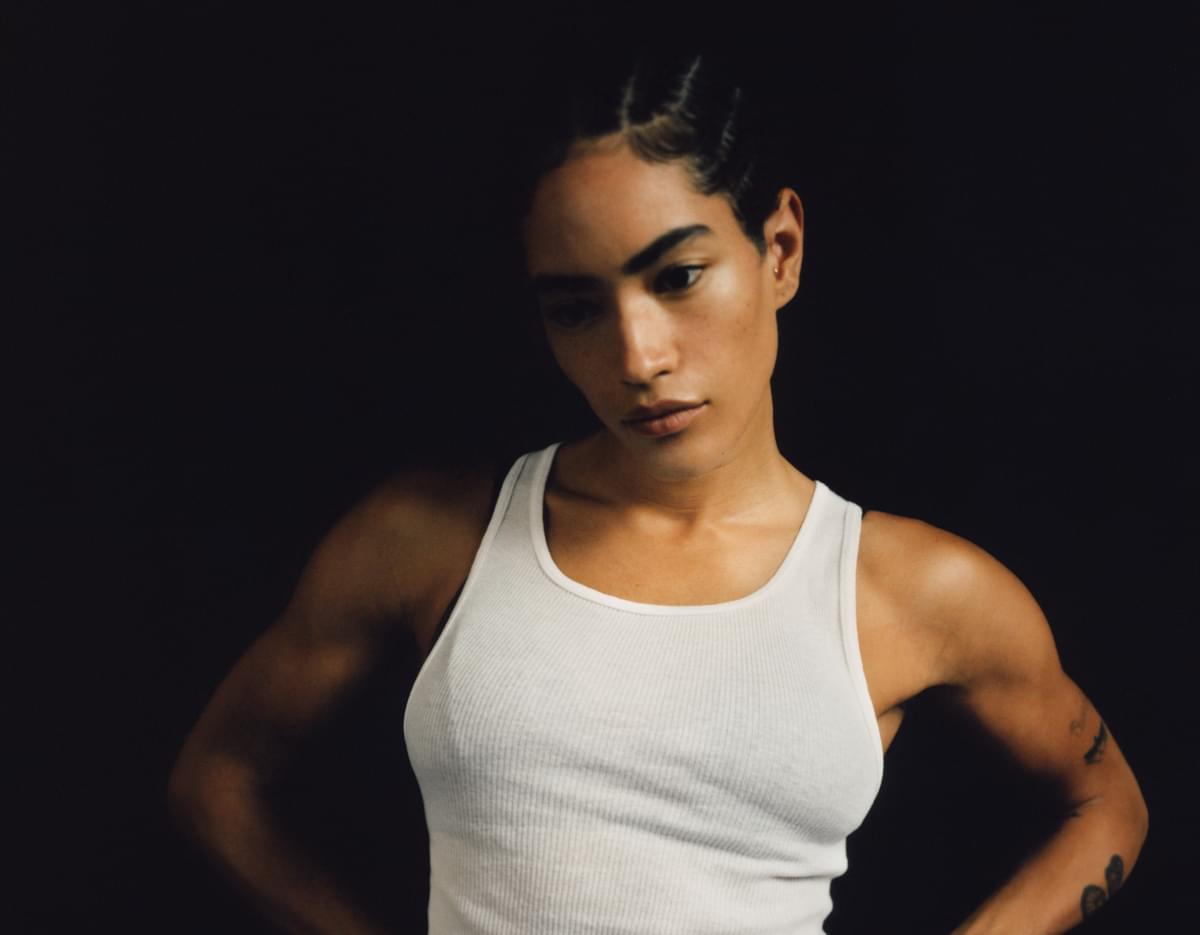 METTE may relish her freedom to scale the world, but still finds herself missing "Mama's Eyes"
The METTE-verse expands with "Mama's Eyes", a track vast enough in its capering production to match its transcontinental message: that a mother, or mother figure's, love feels like ineffable safety.
There was once a point in time where Mette Towley was singularly known by the masses as a cultural haymaker for her fierce dance performance in the music video of N.E.R.D. and Rihanna's bouncing 2017 hit, "Lemon". A long-standing member of Pharrell's dance troupe The Baes, she's toured the world and become a familiar name for onlookers in a menagerie of cultural and musical spaces. Whether it be her role in Hustlers alongside the illustrious Jennifer Lopez, or her recent Sprint Runner campaign for Alexander McQueen, Towley's career since has proven there's truly no smoke without fire and she's been spinning straw (or cultural hay) into an endless string of golden opportunities.
Adding to the Mette-verse and providing an entirely new point of reference for her career altogether, METTE marks Towley's solo music career, a relatively new artistic project from someone steeped in industry experience. Released in 2021, her debut single "Petrified" was as bold a pop statement as the all-caps in her alias, offering an explosive introduction to her sound. Layered between its full throttle dance-pop production were electronic winks of an artist truly having fun letting go.
"I am who I ams… love it or leave it, baby," so opens METTE's second single "Mama's Eyes" (and first through Since 93/Sony Music). Over a powerfully vibrational metallic beat, she fuses R&B and pop influences into one gorgeously unbounded and experimental amalgam of sound, shade, and story. From the very start of its brassy opening score, the track unwinds into a multitude of different sonic sections, stitched together by an unrelenting dark dance-pop throb.

"Mama's Eyes" lyrically and sonically toys with the idea of finding a sense of peace in the eye of the storm, with the static of the steadily bopping verses melting into a gloriously choral outburst in the refrain, "don't it feel good / don't it feel right / when you come home to / home to mama's eyes?" Finding beauty in the nuance, it contends that one can both revel in the independence and liberation of chasing their dreams, whilst not losing touch with the sanctuary of their upbringing or family. After all, in life's mania there is truly no greater feeling of safety like that of the love which a mother, or mother figure, can provide.
"I was going through something when lockdown hit. I hadn't seen my mom for 18 months, and the news coming from America felt particularly panicked," METTE explains the track's motif. "I missed my mom, I felt out of pocket. I wanted to see my mama's eyes. I have her eyes, I feel mirrored by her, I wanted her strength."
Although the track may have been inspired by missing home, it is METTE's new experiences in the stir of the city that are coded within her sound. "London is the source, it's the fire that started my musical journey," she says. "I was like, damn something else is calling me." Her music bleeds the neon pulses of her busy schedule into the dance rhythms of her DNA.
Whilst the main talking point of METTE's career may have once been her connection to Rihanna and N.E.R.D., it seems inevitable that this will soon fade into mere tangentiality. METTE is soon to be dancing to her own famed discography, love it or leave it, baby.
Get the Best Fit take on the week in music direct to your inbox every Friday