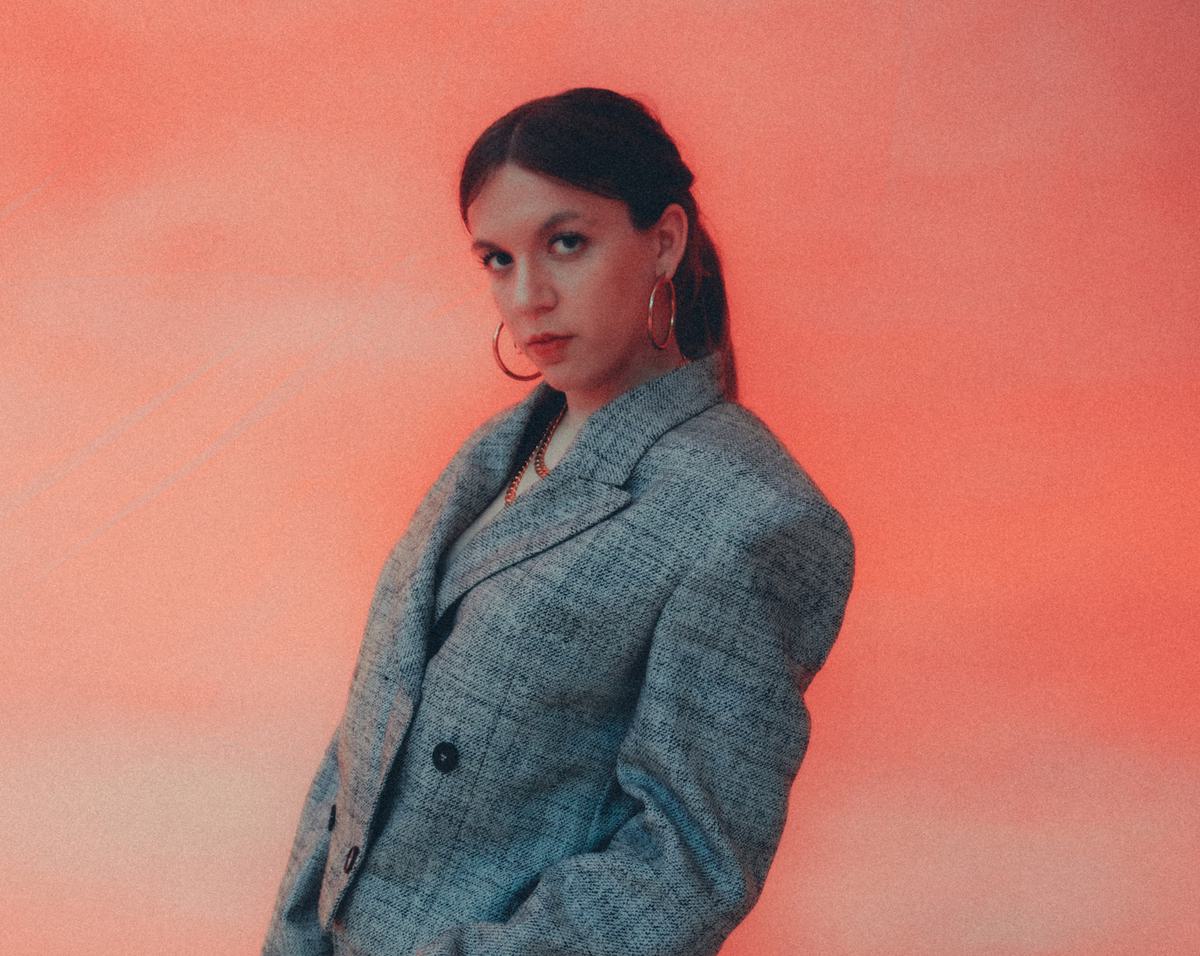 Maya Delilah's "Silver Lining" captures the sickly-sweet feeling of butterflies in your stomach
TikTok maverick Maya Delilah delves into the trials and tribulations of new love in acoustic pop cut "Silver Lining", a buttery summer hit with silky melodies
Move aside John Mayer, because 23 year-old singer-songwriter and guitar virtuoso Maya Delilah is rising through the ranks of online stardom with her impressive soul-pop sound. Hailing from North London, Delilah is an alumna of the prestigious BRIT School attended by global superstars such as Adele, Amy Winehouse, and FKA Twigs.
Her newfound viral success via her TikTok platform saw her sign to the esteemed American jazz record label Blue Notes Records in 2022, and shortly after signing her debut single "Pretty Face" was unleashed. Later in the year Delilah appeared on the second instalment of the Blue Note Re:Imagined records, with a seamless cover of Neil Young's "Harvest Moon".
Her influences span from the likes of alternative-funk leading figures Vulfpeck, as well as the king of contemporary soul D'Angelo. Despite taking inspiration from predominantly male artists, Delilah is an eager advocate for encouraging young girls to ignore the male stereotype that often occurs with playing guitar and give the instrument a try.
Having caused a stir online and racking up a legion of listeners with previous releases such as "Breakup Season", "Tangerine Dream" and "Moon Flower", Delilah graces us with her latest track "Silver Lining". "As the first single of a really exciting new project, it's introducing a new world of sound for me with elements of acoustic pop that I haven't explored before," she explains.

A sensational summer hit, "Silver Lining" sees Delilah explore new sonic territories with elements of acoustic pop, whilst highlighting her spectacular multi-instrumentalist abilities. According to Delilah the song focuses on the "contradicting sides of a love interest and weighing up the good vs. the bad," as she takes us on a journey through bittersweet lyrical topics and fluctuating major and minor tonalities. With a floaty chorus crafted for fans of HAIM, Taylor Swift, and Holly Humberstone, Delilah's single embodies the sickly-sweet feeling of butterflies in one's stomach at the thought of prospective romance.
"It's just always on my mind / How I get too excited when something feels so right," sings Delilah as the infectiously catchy pre-chorus takes shape. It's no surprise that acclaimed producer Doug Schadt worked with Delilah on this latest addition to her discography, having secured musical triumphs with renowned artists such as Maggie Rogers' for her EP Now That The Light Is Fading and breakthrough hit "Alaska". Delilah's buttery vocals and silky melodies complement the bouncy atmosphere of "Silver Lining", and there's no doubt that this release will be a sing-along audience favourite when she performs it live.
Showcasing the infinite extent of her artistry by delving into new depths of songwriting, Maya Delilah is definitely one to watch next year. If "Silver Lining" is anything to go by, then it won't be long until Delilah is a prominent voice on the airwaves of global radio. One thing is for certain, 2024 is Maya Delilah's year.