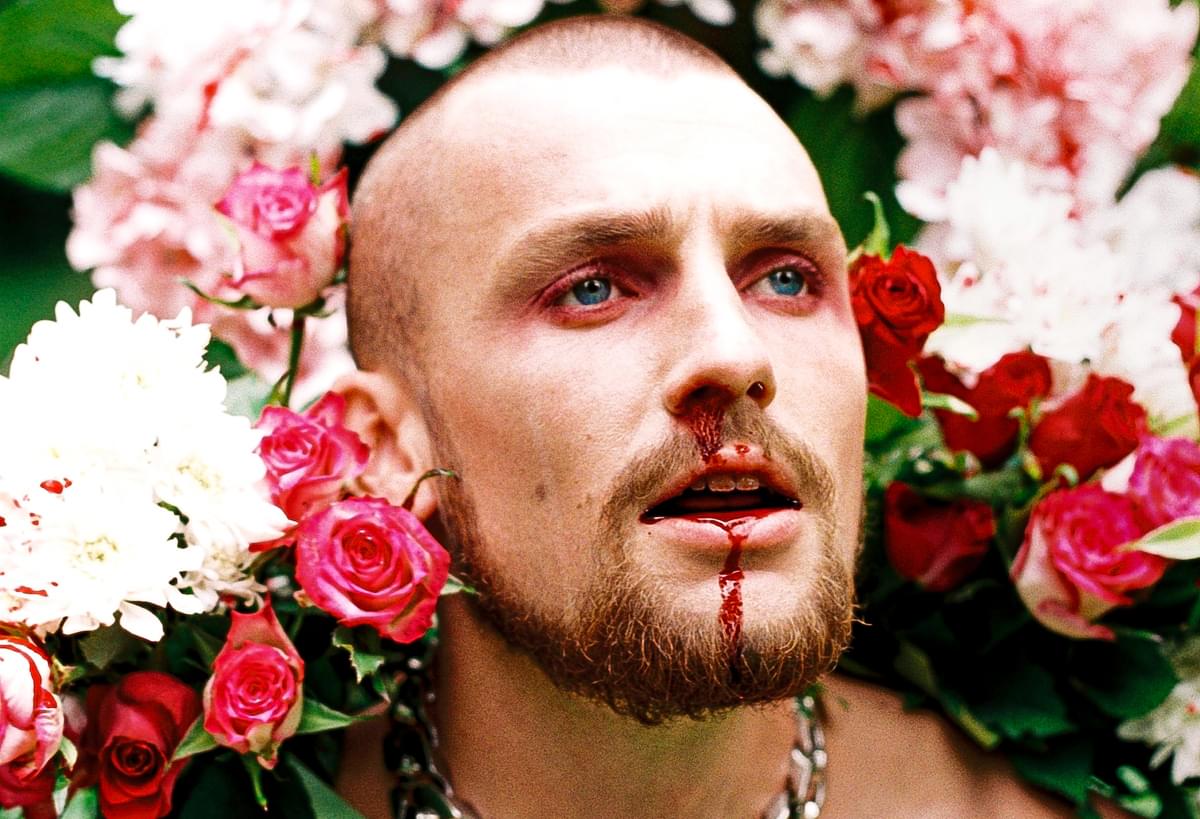 Malaki's "Never Mind" is a thunderous imploration for less social isolation
Always on the pulse of social issues, Malaki brings a lighter touch to his powerfully explosive part-punk part-rap sound on "Never Mind", searching for the antidote to toxic norms like struggling in silence.
Dedicating his discography to exhibiting a range of social issues impacting Irish youth, from toxic masculinity to stigmas surrounding mental health, Malaki has built a museum of hard-hitting and provocative tracks over the past three years. His debut EP released in late 2021, Don't Forget To Take Your Medicine, was on all counts an incredibly deft depiction of his own darkest moments centring around a character called 'Calvero'; a manic alter ego and caricature of his worst anxieties.
In much the same vein as his past work, his latest single "Never Mind" remains firmly motivated by giving time and voice to that which is frequently relegated to the by-lines of mainstream social and political agendas. The track powerfully scrutinises the venomous idea that individuals must be self-sustaining, and men must be restrained in their emotions. Malaki candidly underscores how this has bred an isolating culture where those that are struggling have become afraid to reach out and lean on one another.
Speaking of the track, he explains ""Never Mind" is an ode to the lack of awareness and how we deflect our true feelings using those two words. It's about how we turn a blind eye and refuse help until it's reached its breaking point and by then it's nearly too late. It's an anthem for the people who have found solace in recovery and a light for those who are seeking it."
The insistent guitar and thumping percussion that drives "Never Mind" is met in offsetting juxtaposition with its incredibly vulnerable lyrics. Themes of alcoholism, vice, and self-medication run throughout the track, as Malaki poignantly crafts and interweaves stories of individuals muted by social pressures. "I left the party to breathe / But the goddess of Eden was a bottle to me," Malaki spits in the first verse; "Stepping over overdoses in those brand-new Gucci loafers," in the second. The track thus becomes an imploration to do away with the term "never mind" in its entirety, with Malaki presenting dismissing help and hiding hurt as dangerous ways to live life.
For all of its similarity to Malaki's previous songs in narrative persuasion and raw expository tone, "Never Mind" also treads its own markedly distinct path. Whilst continuing the very same explosive genre-blends that have attracted comparisons of Malaki's sound to that of Plan B, Mac Miller, and Slowthai – part hip-hop, part punk, part spoken word – this track is composed with a noticeably lighter touch. In particular, its choral-like coda, where a large group of backing singers tremendously build in number, adds a sense of dynamism, community, and togetherness to the track, ensuring it concludes on a note of relief.
Indeed, this inclusion of multiple voices seems fitting to the message of "Never Mind", with Malaki explaining "I want people to dance to it, but to feel loved in a community that may sometimes makes them feel isolated and use alcohol or drugs to capture feelings they so crave." As such, "Never Mind" provides a more resoundingly hopeful commentary than many of his past works. No longer is his villainous alter-ego 'Calvero' allowed to wreak havoc, as Malaki instead embraces his music's political capacity as a healing force.
Breaking through the industry at the same time as breaking down stigmas, Malaki's refreshing dauntlessness in his musical social commentary has created an archive of tracks brimming with messages as thunderous as their sound.

Get the Best Fit take on the week in music direct to your inbox every Friday