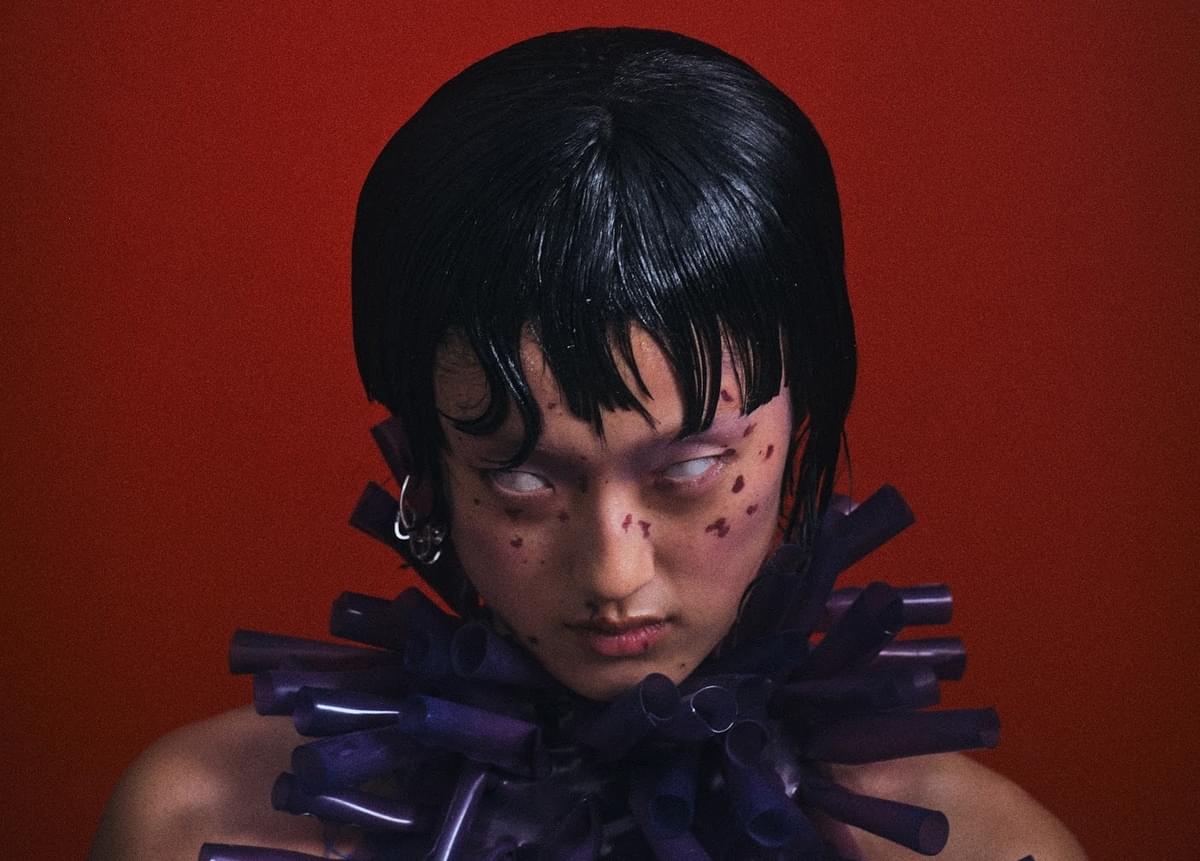 Keep one eye out for LVRA's decadently glitchy hyperpop single "LOOK"
On latest single "LOOK" LVRA turns the irreverence and frantic energy of hyperpop into a mantra of its own, finding liberation in the shared stranger-hood of nightclubs and dancing her self-doubt away.
Now two EPs and a Sound of Young Scotland win into her career, 23-year-old Edinburgh-born LVRA (Rachel Lu) has industry heads turning at breakneck pace; the very same velocity as her latest offering, and first standalone single this year, "LOOK". The track captures the tempestuous and, at times, contradictory relationship between our anxieties and our pride. In particular, it celebrates spaces like nightclubs as providing desperately needed anonymity and acting as gateways for cathartic release in shared stranger-hood - the idea that one can quite literally dance their demons away.
"I wanted to write something to capture the flurry of emotions that I feel when I'm out clubbing", LVRA explains. ""LOOK" is about the overwhelming anxiety of other people's eyes watching, judging, and subsequently the safety that I feel these spaces provide to express yourself fully and freely. It's about that warm feeling when the lights hit you; when being seen isn't so scary anymore." The visual (directed by Jak Payne) sees LVRA live out this range of emotions, self-confronting and self-cleansing her pain by losing herself to music and movement.

With previous works pulling from more moderate, synth-led, and alt-R&B influences, it feels that LVRA has been circling around the scene and testing a variety of potential sonic stylings since 2019. The latter of her EPs, TWO, pushed the already ajar door open a little wider, experimenting with futuristic pop sounds and thick, electronic production. Combining all her earlier makings with present-day conviction on "LOOK", the product is a distinctly energised and decadently glitchy hyperpop offering. Rather than just leaning into her electronic calling, LVRA has charged full-throttle.
Unmistakably, electronic tones and hyperpop have seen an extended surge in the limelight of late, with artists like SOPHIE, Grimes, and Rina Sawayama all among LVRA's main influences and major patrons to the genre's success. This wave of female-fronted club connoisseurs have brought warehouse beats to stadium bleachers. The vast and textural elements of "LOOK" also bring the nightlife sounds into the overground world, with effects like water dripping from a leaky pipe added to the track's production and conjuring visceral images of a cramped, intoxicating basement plastered with neon lights and sweaty bodies.
Over the gorgeously frantic production that freezes, spasms, and races in a pattern entirely of its own, LVRA remains smoothly in control of the trigger throughout. Rather than a siren, luring the eyes of those around her, LVRA embraces her inner banshee on "LOOK", finding a kind of stability through each primal scream she lets free. "I need to get this out my system" she sings in the chorus, "these creatures won't stop looking at me / pick them off one-by-one til we free up the dance floor / now what're you going to look for?" Galvanised by the freedom and irreverence of the club LVRA finds a powerful confidence, deflecting the gaze of others and escaping her self-doubts.
Whilst her anxieties may have hoped for us to turn away and "mind our fucking business," LVRA's new-found power and liberation in the track's propulsive production is impossible to ignore. We might only use one eye, but we can't not "LOOK".

Get the Best Fit take on the week in music direct to your inbox every Friday