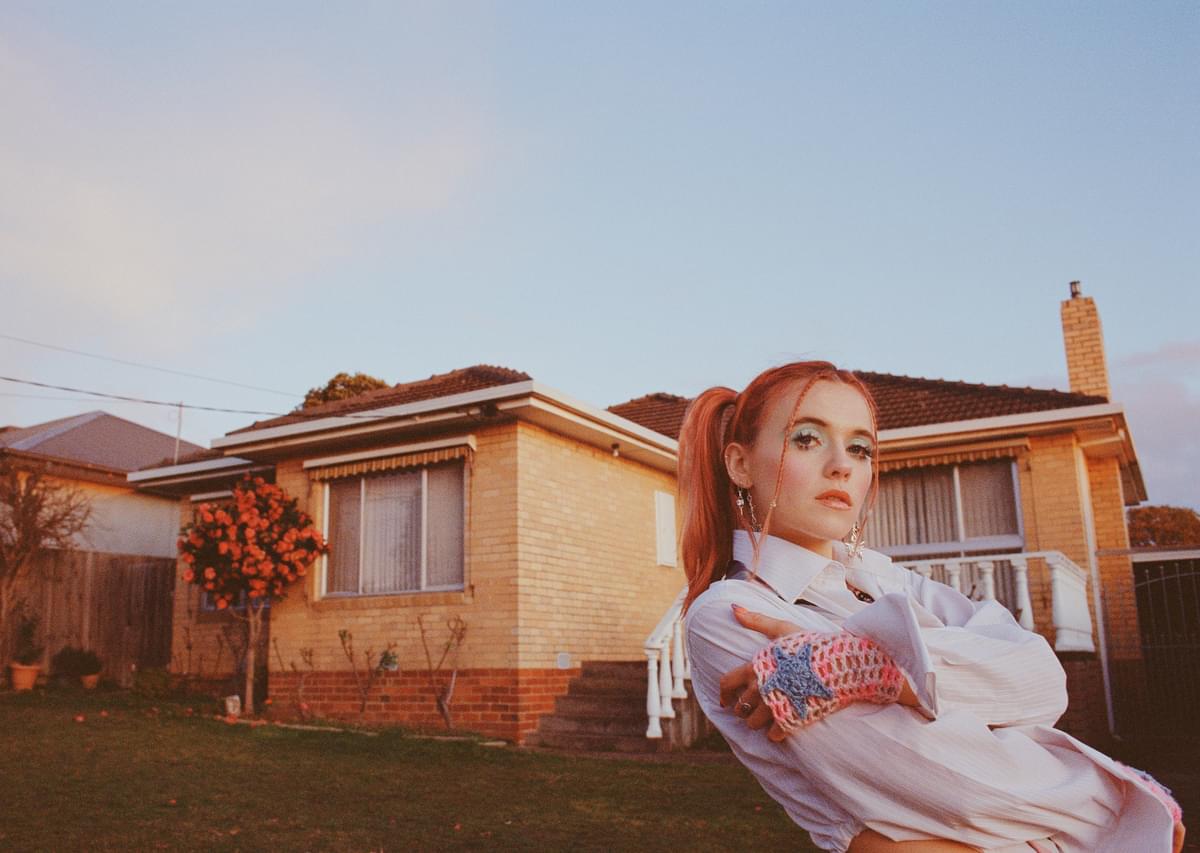 Rising alt-pop star Hallie offers a refreshing take on "Love!"
Australia's Hallie reflects on the highs and lows of a past relationship with a renewed fervour in "Love!". It's the new single from their debut EP This is Love, due for release in February and packed with insatiable alt-pop bops.
With its distorted guitars and echoed backing vocals, "Love!" is infused with 2000s pop nostalgia, with Hallie recalling "Cool" by Gwen Stefani as an influence. "Oscar and I listened to 'Cool' by Gwen Stefani in the studio and I loved how the main hook of the song was one lyric and that lyric felt almost personified by the energy and sonic world of the song." Still, the track sits well amongst other contemporaries (Oliva Rodrigo, Clairo), with hints of pop-punk and dream-pop revealing themselves throughout.
Initially lamenting a romantic love lost, Hallie was able to re-channel that energy into a song of appreciation for the supportive bubble of friends around them, and the result is a refreshing take on the relatable concept of love.
"I initially wrote 'Love!' about my then partner, when I woke up on my period feeling irritable but was instantly comforted by the love and depth of connection we had," they comment. After finishing the writing and production with Oscar Sharah, I found new meaning in the song, and how in my current life it speaks to the platonic love surrounding me. It's really nice to be reminded that within all the chaos and confusion of my early 20's, there is so much support and love in friendships that often surpasses the romantic flings in my life."
As the track unravels, Hallie, we get to see Hallie's witty lyricism revealing itself ("You call my bluffs / Like I call my mom / You hold me still / With a finger and thumb") before the track blossoms into luscious guitar lines and a euphoric sense of closure and acceptance.
In the accompanying video, Hallie is seen with their closest friends, as they explain, "Running lines and dancing around in our lounge room felt so healing for my inner child; it felt like we were 8 again being silly and full of joy while being creative. We're all working out who we are and what we want at this time in our early 20's, so it's really nice to be reminded that within all the chaos and confusion, there is so much love and we can grow and work it out together. I am so in love with my friends!"
Get the Best Fit take on the week in music direct to your inbox every Friday