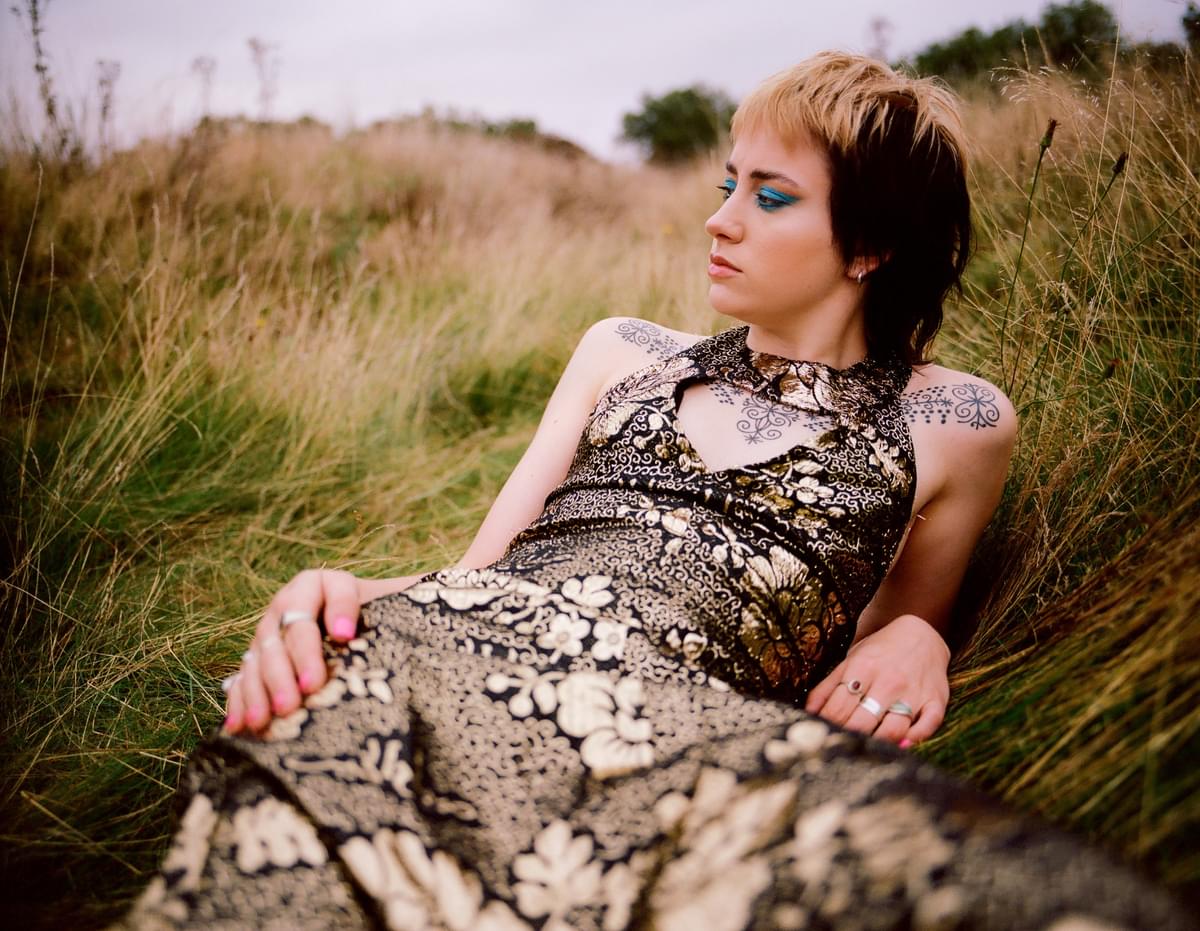 Daisy George steps out from the shadows and unleashes her voice on "see me now"
Daisy George is transcendental on "see me now", an arresting insight into the musical evolution to come from her debut EP of the same name.
Unleashing her vocal power for the first time, this unrelenting version of Daisy George is new to the mic. With a background as a touring bassist, working previously with artists including Poppy Ajudha, Tom Ford, and Amaarae, her musical stylings have seen her harness the thrashing instrumentation she is used to, now in a spotlight of her own.

Citing elements of jazz, 90s hip-hop, and soul as her main influences, Daisy's debut single "do you feel?" saw her focus on expressive instrumentals to tell her frustrations at the culture of inaction that followed the murder of Sarah Everard in 2021. Built around bubbling synths and pacy rhythms to compliment her collaborator, she left lead vocal duties to rapper SANITY.
Whilst her anger and determination were palpable through the track, it's a new kind of powerful to hear her utilise her own voice on latest offering "see me now". An emotive rock masterclass, the track has a devastatingly renewed energy about it that demands Daisy is seen, listened to, and respected. It couldn't be more of a digression from past ventures; "see me now" is an onslaught.

On the track, Daisy says "my aim was to lean on sounds that brought me a sense of nostalgia, bringing together influences from The Cranberries and MGMT to create a song that feels familiar, as if it could've been playing on the radio when I was a child."
On "see me know" guitars are definitively centre stage, a co-star to the striking power of her immense vocal performance. Every bit of intensity and emotion she brings is matched in their frantic, discordant melodies. It's a potent mix, and an intriguing tease as to what other directions Daisy's upcoming EP of the same name may provide.
"This EP is an honest and transparent expression of my own emotional responses to the conflicts that life presents," she expands on the whole EP. "Taking the steps to create a musical representation of my own experiences, gave me the opportunity to reflect inwards and to question who I am and who I want to be."
Set for release on November 25th, see me now promises to be a vibrant and cathartic demonstration of Daisy's newfound vocal and instrumental powers, and an emotionally-charged calling for others to realise their own self-worth."The EP allowed me to tackle my innermost emotional conflicts, and within this process I came to the realisation that I was not alone. The experiences I hold, which I had always seen as a reason for isolation and forced me to separate myself as an individual, were in fact also the experiences of others"
"To allow myself to explore and express these emotional experiences through my music helped me to take control over who I am, presenting myself honestly, allowing me to connect without any preconceived barriers.I hope that the courage of my own transparent emotional expression through this EP, inspires others to reflect and process their own emotional experiences."

Get the Best Fit take on the week in music direct to your inbox every Friday