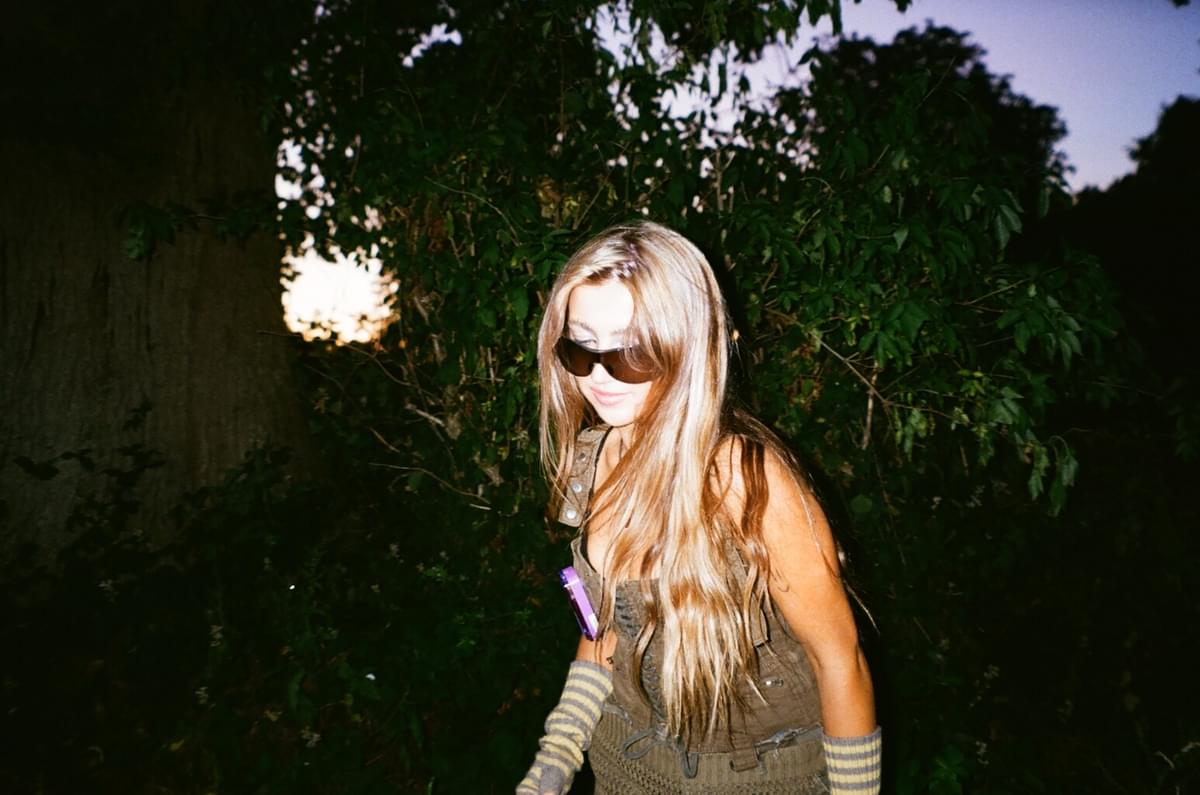 Charlotte Plank's debut single "HATE ME" is a cocktail of pop, jungle beats, and Gen Z zeitgeist
The long-awaited debut from newcomer Charlotte Plank, "HATE ME", is fuelled by self-inflicted isolation to the sound of booming electric drum and bass energy.
At just 21 years old, multifaceted creative Charlotte Plank is Black Butter Records latest signing, putting her at the heart of some of the best electronic music today. Though she has featured and worked on several tracks prior to "HATE ME", this is her chance to solely showcase her individuality and ability.
Heavily influenced by jungle and drum and bass with the track's deep baseline and elastic beat, Plank brings a 90s/00s pop flair to the scene with her richly melodic vocals. Alike in the recent releases of Pinkpantheress with a bedroom-pop tinge, "HATE ME" spins this eclectic sound with a jungle/grunge aesthetic.

"This track was the first step I took in creating and experimenting with contrasting genres, sounds and moods," Plank shares. "I wanted to find a way to take elements from all my different influences and kinda blend them together, the mix of grungy, floaty guitars, a bopping baseline, a DnB beat and a simple, catchy melody has turned out better than I thought with the help of my wizard of a producer."
"The upbeat, happy sound of the track contrasts with what is ultimately sad lyrics," she continues. "It's about never being able to let people in and wanting to keep up a permanent facade/wall instead of letting people see the parts you may not like about yourself."
Lyrically, "HATE ME" is somewhat like a confession; Plank's admitting to a defence mechanism she's created in order to protect herself from getting hurt. It is self-aware and honest but not taken seriously enough to warrant a ballad-like slow song to vocalise it.
Alongside the single, she's released a camcorder-style music video for "HATE ME". From pink cowboy hats to black-out sunglasses, it perfectly coincides with the electric energy of the song. Shot with Sexy Lady Massive, an all-female line-up and women-only rave in London, the video has a distinctive Y2K feel to it, in a setting where Charlotte and her music are most at home.
Her confident, high-energy attitude places her in a prime position to invigorate today's generation, whilst also providing the mainstream pop scene with a taste of D&B with her infectious multi-hyphenated style.
Get the Best Fit take on the week in music direct to your inbox every Friday