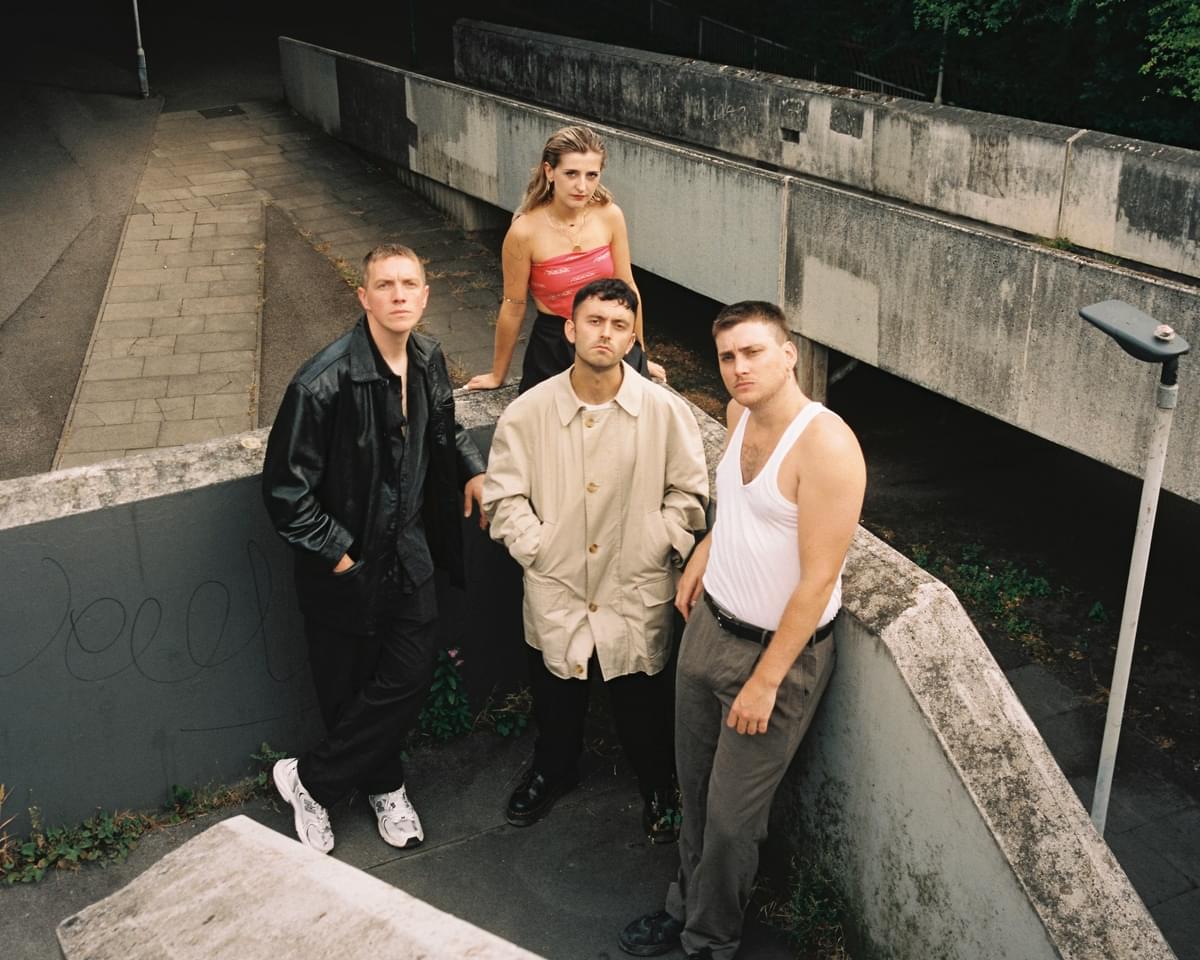 "Wayfinding" sees Chappaqua Wrestling finding beauty in equivocation
Drifting between fury and hope, solitude and sanctimony, Chappaqua Wrestling are proud to be angry on their latest single.
Best consumed whilst dripping in sweat, Chappaqua Wrestling are at the front of the bustling queue of new wave alternative bands vying to breathe life into the decaying landscape of the British guitar band.
Dipping their toes into grungy, Cribs-esque indie rock and shoegaze whilst upholding a post-punk-driven style, their sound is zealous and encompassing, impossible to ignore yet never overawing, like luminous early morning moonlight. The writing is visceral and vivid too. Not afraid to tackle personal and societal adversity, songwriting duo Charlie Woods and Jake Mac provide undertones of doubt and anxiety that never strays too far from their doubtful source, and always endearing in their anguish.
Since their impressive 2017 debut EP 1, the band have delivered a scattering of singles that offer a glimpse into their true musical identity. However, 2022 is altering the direction as they push into a territory of refined style and songwriting that is polished and seaming with breadth.
Their first cut of the year "Full Round Table" is a teeth-gritting, fist bumper that lyrically tackles its problems face on and smiles back at them, understanding but never accepting. The new cut "Wayfinding" lingers in a similar sonic and thematic space. Augmented by a grainy and powerful visual depiction of dejected Britain, the track's resounding message is that it is okay to question, to delve into the bright and dark sides of conscious thought.
The band offer that ""Wayfinding" is a song to guide you through the ups and downs of doing something you really believe in. However glossy-eyed you are on a weekend about life, the midweek lull can come to ruin it. The monotony of work, the routine of debt via rent and pub eating at your soul. Sometimes you gotta be strong and ignore the present depressing times, and think about how generally things are moving in the right direction. You have to believe."
It's one of their heaviest, full-blooded offerings to date, but beneath the distorted vocals and raging guitars lies a message of endurance; we ride the doubtful tide as one, defiant against its choppy uncertainty.

Get the Best Fit take on the week in music direct to your inbox every Friday