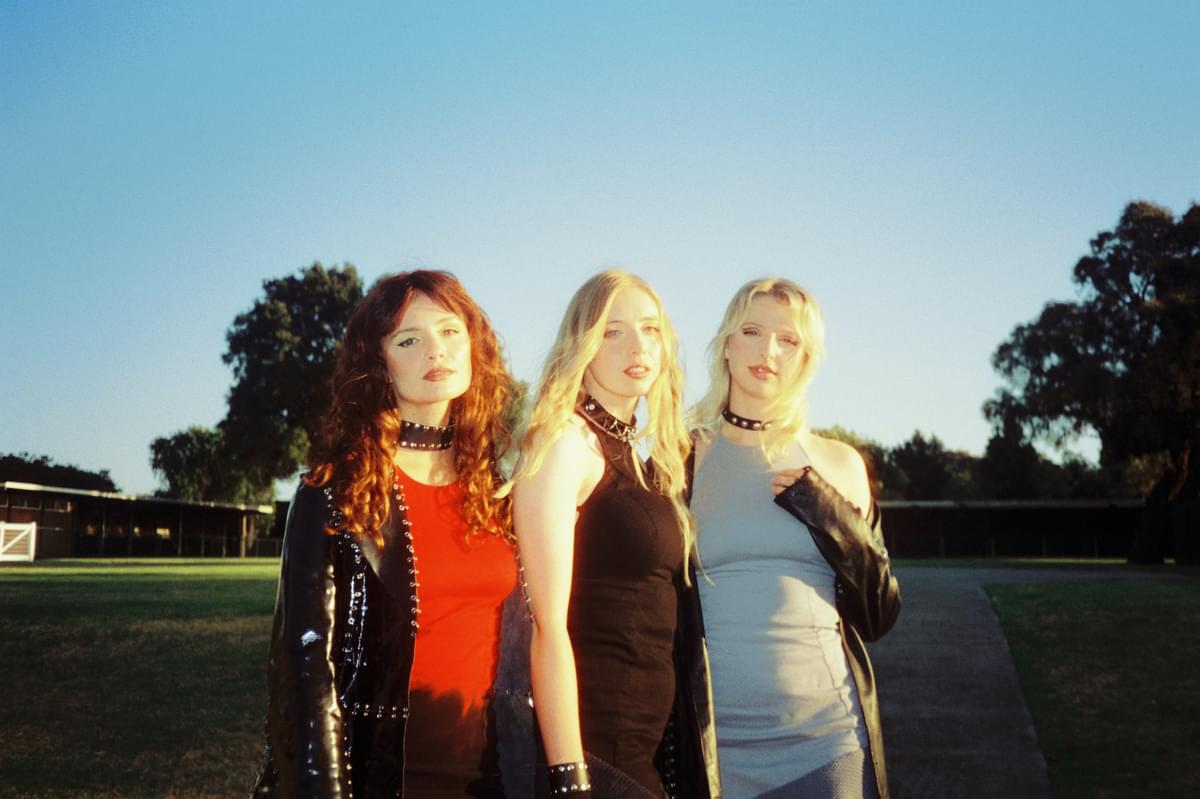 The third single from Australian pop trio Blusher is an ode to strength, survival and friendship.
When you think of the breakout acts from Australia in recent years, guitars, grit and wild psychedelia may come to mind. But nestled in the success stories of the country's flagship music conference, BIGSOUND, are Melbourne trio Blusher.
After months of writing camps and movement rehearsals, they played their first-ever live show in Brisbane last September. Within minutes of walking off the stage, they inked a deal with Atlantic Records/Warner Music Australia.
Announcing their debut EP Should We Go Dance? today, they share new single "Backbone", a pulsing and cathartic cut that delves into the aftermath of a breakup and sparks with hints of MUNA's direct delivery and Lorde's literal lyricism.
Speaking about the track, the group explained how they wanted to "sing about the way that heartbreak can strengthen and empower friendships. It's a fiery, energetic love song to the friends who have your back through it all. Backbone is aptly named, its themes of power, confidence and deep friendship are the foundation of our band."
Alongside their banger of a breakup anthem, the group have released a kitsch and choreographed clip, inspired by retro pop culture. They explain, "When we first wrote the song, we had visions of 80s workout routines/Charlie's Angels/a "choose your fighter" moment in an anime video game. It made us think about what our video game characters would be. We saw ourselves channelling an element in each of our verses. Miranda's verse is powered by fire and lit by red brake lights, Jade's, a watery moment with a tear-filled champagne glass, whilst Lauren's air-bending bridge propels you to the dance floor and breathes new life into you."
"Backbone" is out now, with the new EP Should We Go Dance? set for release 14 July. Find Blusher on Instagram and catch them live at The Great Escape on 12 & 13 May.
Get the Best Fit take on the week in music direct to your inbox every Friday