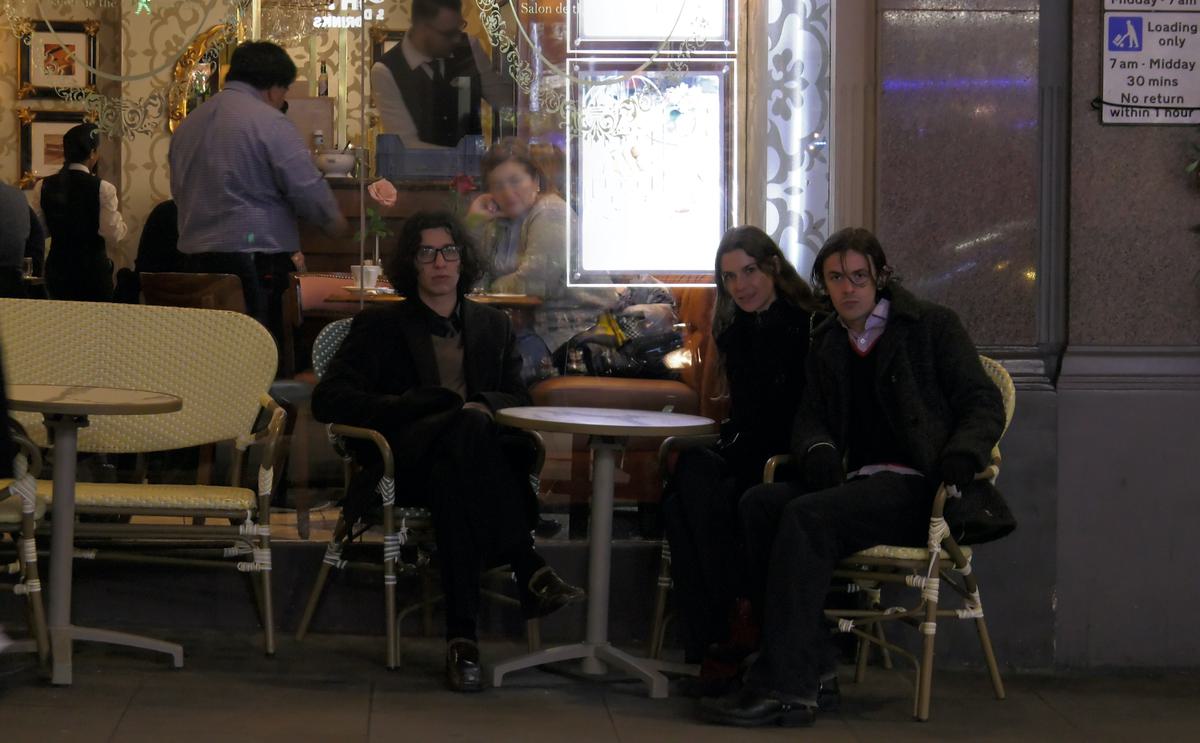 Enigmatic band bar italia reintroduce themselves with "Nurse!"
With the release of their new single, and their coincident signing to Matador Records, bar italia begin their rise to underground infamy.
bar italia is one of the few bands that can lay claim to being a supergroup of the esoteric variety. The London-based trio, comprised of Nina Cristante, Jezmi Tarik Fehmi and Sam Fenton have built up a respectably loyal following across multiple projects, both together and separately. Cristante has put out several releases as NINA, concocting a brand of uniquely dreamy lo-fi pop that is almost synonymous with Dean Blunt's World Music record label. Meanwhile, the latter two perform as part of the grungy duo Double Virgo, who released their EP Eros in the Bunker at the tail-end of 2022, on producer Vegyn's label PLZ Make it Ruins. Coming together as bar italia, the group brings together these off-beat sensibilities into smartly constructed, eccentric rock tracks.
Their new single, "Nurse!", coincides with the group's signing to Matador Records, after playing a central role in Dean Blunt's aforementioned World Music label since their inception. Across a very brisk four minutes, "Nurse!" once again sees all three of the trio taking duelling vocal duties, switching between voices as the track moves from a quiet, polite groove into a noisy wall of sound. The song almost functions as an entry point into the band's music, in that the three 'movements' of the track each complement and show off a different voice.
Nina Cristante heads off the track, her unconventional singing style an ideal accompaniment for the odd, jingly guitar melodies already in motion at the start of the song. As the speed increases and louder guitars begin to show themselves, Fenton delivers a subdued hook that begins to make the lyrical content of the song clearer, relaying a moment of ecstasy with a partner. Finally, Jezmi Tarik Fehmi steers the climax, striking a balance between morose droning and angsty shouting as layers of noise pile on top of one another. "Nurse!" is also accompanied by an appropriately lo-fi self-directed video.
With bar italia now showing signs of moving outwards from their relatively enigmatic beginnings, the journey ahead for the band will no doubt prove to be intriguing. With a lengthy tour commencing in late spring, and off the back of a string of buzzed-about singles in 2022, the trio seems to be starting what will be a memorable year in their development.