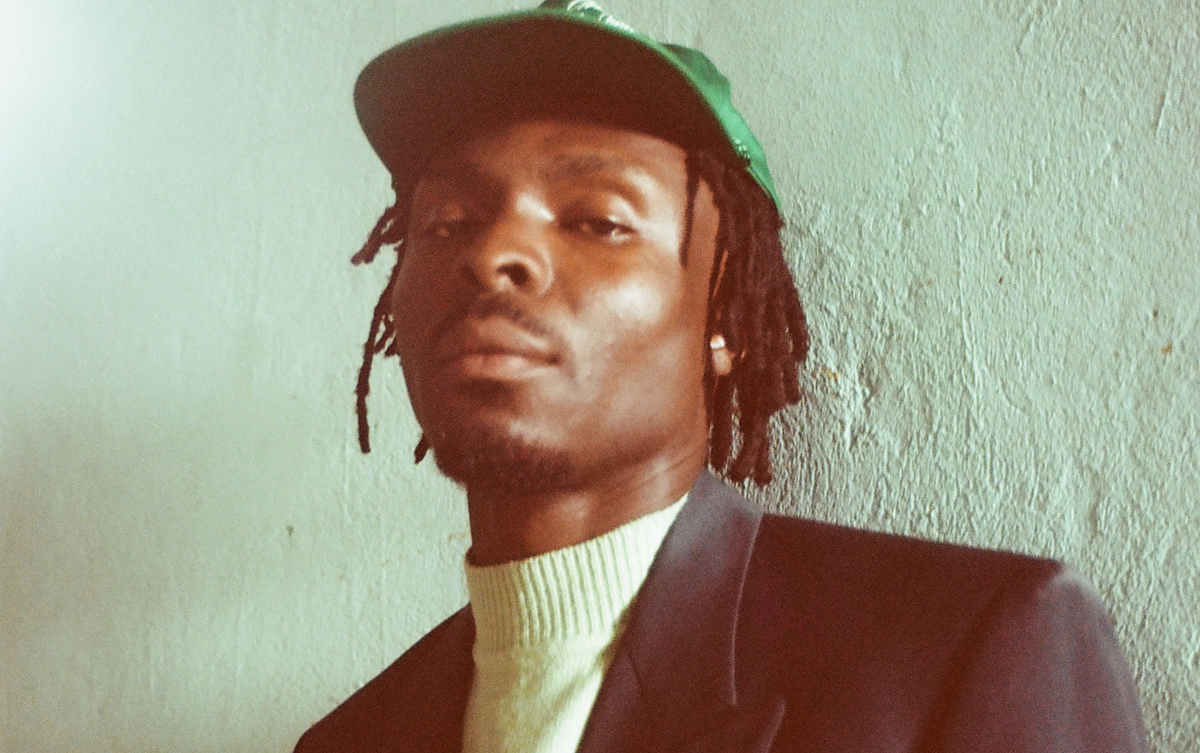 Azekel turns fighters into lovers on new single "Palm Wine Dreamz"
Admired by Prince and after collaborating with Gorillaz and Massive Attack, East London-based producer and songwriter Azekel returns to break down the walls to love on his stunning new single "Palm Wine Dreamz", a collaboration with Kojey Radical and vocalist anaiis.
Recorded between London and Ghana during lockdown, "Palm Wine Dreamz" finds Azekel exploring different aspects of love; be it parental, romantic, emotional, spiritual or the love we share for the community and the world around us. Featuring guest vocals from Hoxton artist and creator Kojey Radical, "Palm Wine Dreamz" is beautiful in its simplicity, opening with gorgeous, syncopated vocals as synths slowly drift in and out between fellow guest vocalist anaiis. Their voices mesh as one, to such an extent that it's at points difficult to distinguish between the two.
By the time the second verse rolls around, the vibe is set as soothing and reflective; which gives Kojey the space and the freedom within the track to get deep and personal with a verse that explores his unwillingness at times to give in to love, and his susceptibility to run when things may get too serious. As the track drifts to a close, with anaiis putting on nothing short of an exhibition in emoting with vocal composure, Azekel's laid-back production takes centre stage once more and is sure to garner the plaudits it deserves.
"I made this record during covid lockdown, it's about enjoying the time and space with someone and just being mad comfortable," Azekel explains of the creative process, "anaiis heard the demo, loved it and added her verse and Kojey added a mad verse to it. It's more of a production track of mine, as I produced this record, it's one of the records of the tape which encapsulated the collaborative nature of the project."
Originally of Nigerian descent, Azekel Adeyusi first moved to the UK with his family when he was five years old, settling in East London where he taught himself guitar and piano before eventually transitioning to songwriting and production. Azekel first began to garner attention in 2015 when he released his debut long-form project Raw, Vol. 1, which he followed up a year later with Raw Vol. 2. In 2018, he released his debut album Our Father, which was split into two chapters, one of which focused on the relationship with his family and the other on his mental health.
Since then, Azekel has released a string of singles but is now gearing up for the release of Analyze Love, which focuses on themes as wide-ranging as music to art, culture, life, love, sex and pain with features from the likes of Professor George, Kwesi Arthur, Nao, Ebo Taylor, Ivy Sole, DAP the Contract and Made Kuti across its 14-strong tracklist. "Palm Wine Dreamz" is the perfect introduction to such a wide-spanning project and reminds us what make Azekel and his work to date so special to begin with - his unwillingness to fit expectation, his desire for invention and his unbelievable production skills. This is the start of something special.