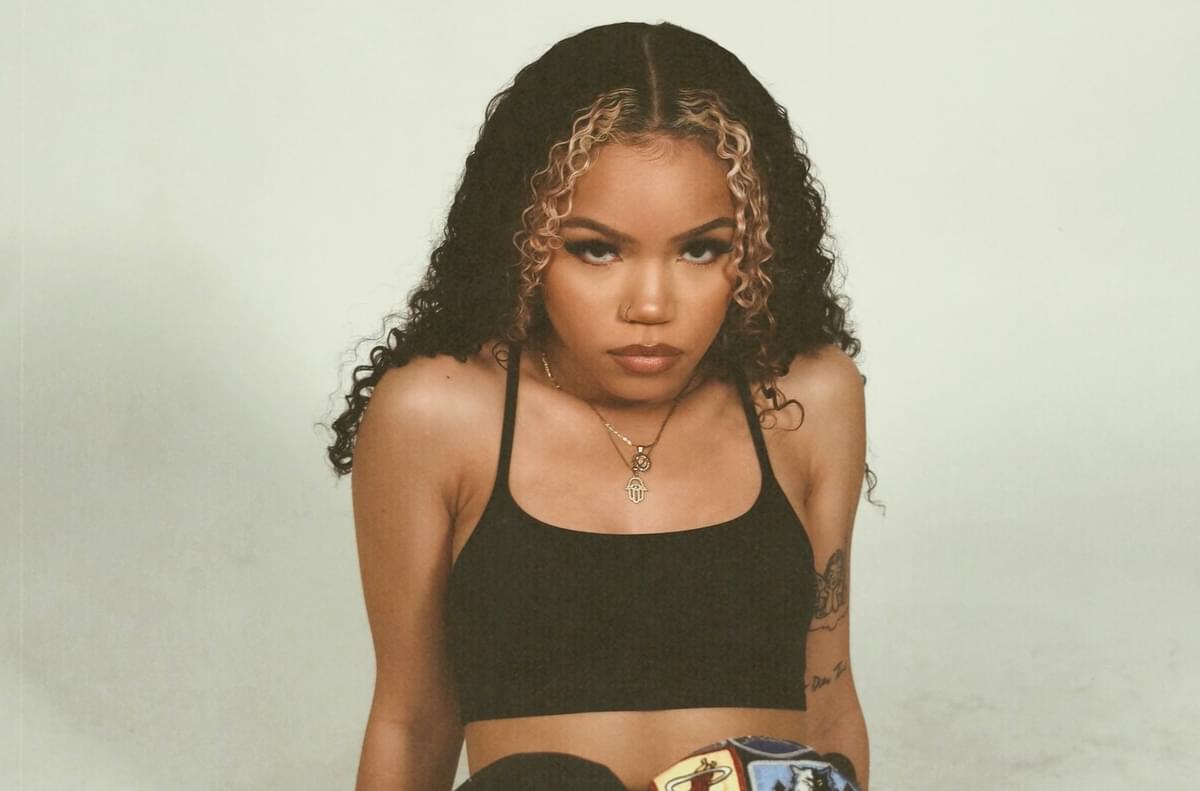 Aáyanna reclaims her power in her latest R&B-infused single, "Risky"
Atlanta-based singer-songwriter Aáyanna just wants to have fun in "Risky" - a catchy, bite-sized, R&B confection.
Aáyanna makes her debut as an Avant Garden (Emotional Oranges, Chiiild, Unusual Demont) artist with the self-written "Risky". However, having done it for most of her life so far, she's far from a novice at crafting her own music, having composed her first song at the age of seven, and first recorded with her father's travel setup at age nine.
It's no wonder that, at twenty-one, the singer-songwriter possesses an admirably polished and self-assured style. Her prodigious drive and passion for music have led to her collaborations with producer Juberlee, whom she met as a teenager. Juberlee has produced hip-hop hits for big names like Playboi Carti, Lecrae, and Latto, and while his work in "Risky" sounds rather different from the rest of his repertoire, a more delicate soundscape well suits Aáyanna and her velvet timbre.
With a subtle instrumental palette - ambient but sometimes erratic keyboard synths, multilayered percussion that's stripped back in the verses — it gives way for her alluring voice to be the track's centrepiece. Born and raised in Chicago, Aáyanna grew up looking up to R&B greats like Erykah Badu and Sade, as well as newer stars like Jhené Aiko. She also cites the indie-pop sextet The Marias as an inspiration, which is palpable in her crooning, but her style is unmistakably her own.
Her vocal delivery is hushed, ideal for dreamy indie, but it's never cloying or saccharine. Although "Risky" doesn't take her voice to the emotional heights it reaches in her other song "Butterfly", it's still excellent here, demonstrating how it can sound both husky and glossy as ever as she sticks to her lower and middle range.
""Risky" is about taking your power back. It's about cutting ties with people and situations that no longer serve you," she explained. "It's also about having fun, sometimes we take life too seriously and realize that we aren't enjoying it. Risky is the definition of work, play and having your way."
The music video deftly captures the message of her cool, empowering lyrics. It follows Aáyanna in a faux-retro montage, stylish and radiant, shown enjoying her life. She dances and sings with her friends. She feels the wind as she rides on cars. But there are also those small, lovely moments of her simply talking, smiling, reading, and living in the moment. "Risky" makes you want to do that too.
Get the Best Fit take on the week in music direct to your inbox every Friday