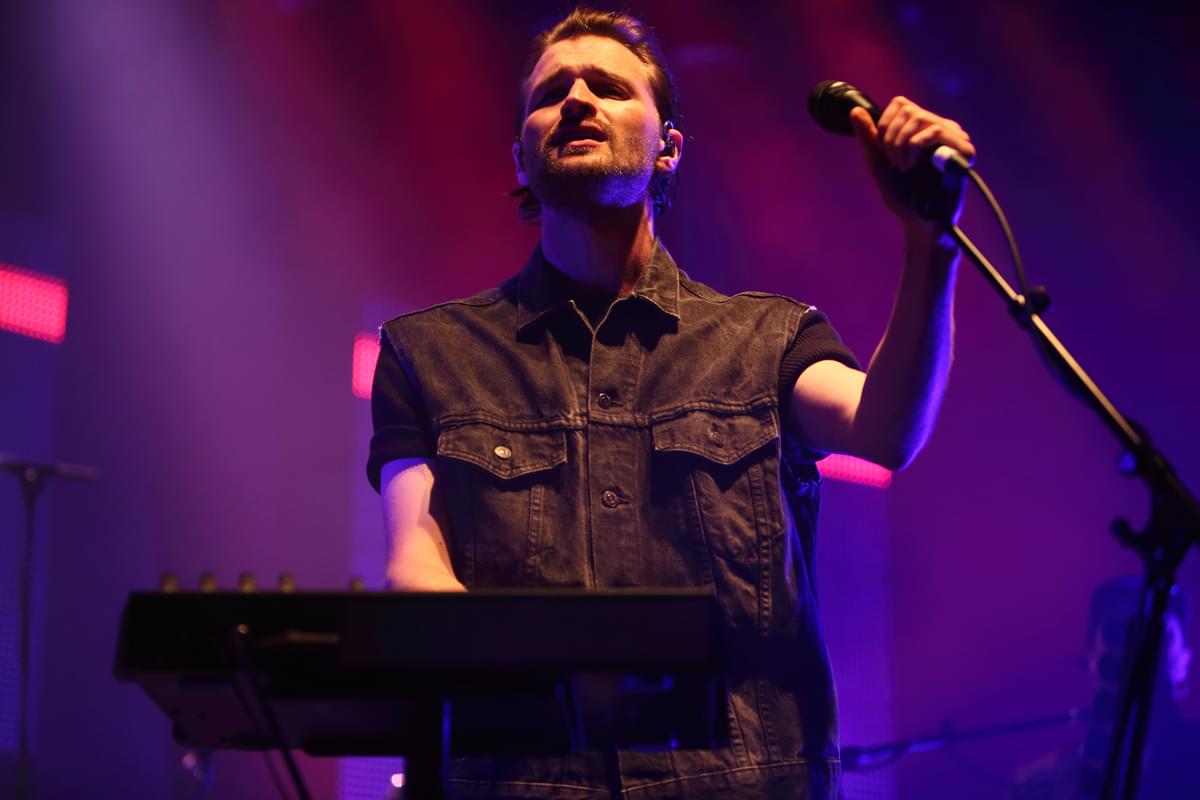 Melodrama and Misadventure: Wild Beasts live in London for War Child
If one disregards the hordes of knuckle-dragging lad-rock goons whose every chorus prefixes the inevitable football-chant hook with a half-baked line about the walk home after a one-night stand, British indie has historically struggled to deal with certain base themes.
The genre's inherent bookishness, po-faced restrain and regressive taste for nostalgia generally make for a certain clumsiness when its proponents attempt to express matters of sex, revelry or, to be honest, anything fun. Pulp managed it in the '90s (what a long shadow Jarvis casts over his swathes of sexless imitators), and there's an undeniably joyous, filthy hedonism to the Fat White Family, but one would be hard pushed to find comparably libidinous, intemperate members of the UK indie fraternity (women tend to be a little more eloquent in such topics) of the past 20 or so years. Other, of course, than Wild Beasts.
There are few acts from the British indie, or indeed any other scene, who are capable of articulating carnal desires and a love of "getting fucked up", to quote a piece of between-song patter from Hayden Thorpe during tonight's War Child benefit show, with such invention, such wit and such a profound lack of boorish machismo. Much of the opening half of their set at Omeara centres upon the band's most recent LP, Boy King, a record on which the monolithic bass synths and falling-debris drums with which 2014's Present Tense first experimented are exploited to far more satisfying effect. The sinuous slink of "Big Cat" beckons the audience close in anticipation of the following track, "We Still Got the Taste Dancing on Our Tongues", from 2009's fabulous Two Dancers, before "He The Colossus", perhaps Boy King's crowning glory, all but blasts us out of the tiny venue. It's an astonishing, enormous track, worthy of its name, and its wedding of ferocious, French-house lead lines to a careening falsetto chorus is especially affecting to an audience as enthralled and tightly-packed as this.
Indeed, the venue, a little more intimate than the ones to which Wild Beasts may have become used to of late, has a curious effect on tonight's performance. On the one hand, the group's sleazier moments are the made all the more seductive by our close proximity to the urbane, wine-sipping Thorpe, and the brutish power of their heavier passages is inescapable in such cosy surrounds; on the other, those tracks that lie somewhere between those two extremes of the Wild Beasts spectrum do labour a little under the limitations of Omeara's soundsystem, whose somewhat muddy profile often leads to the loss of many of the more intricate details which attract such acclaim to the group's recorded output. Lucky, then, that the set Wild Beasts rattle through (there's little in the way of stage chat or technical interruption, save for a brief issue with Benny Little's pedalboard) mostly plays to the strengths of the situation. Tracks from Boy King and Present Tense dominate, with preceding records Smother and Two Dancers, both more introspective affairs than the albums that followed, are represented by their more rambunctious extracts. "Hooting and Howling" and "Bed of Nails" are exhilarating; only "Lion's Share" falls victim to the aforementioned sound issues. This is probably the set that Wild Beasts have been using throughout their Boy King touring schedule, but it feels particularly appropriate for tonight.
The main set closes with a scorching "Alpha Female", a track whose potency I had scantly appreciated on record, but whose brute force and ludicrous guitar solo – a full-on, two-finger-tapped face-melter straight out of the Van Halen playbook – is irresistible and, importantly, totally aware of its own silliness. A giddy rendition of "All The King's Men" concludes the three-song encore, leaving a thrilled audience to spill into London and engage in the melodramas and misadventures of British nightlife that Wild Beasts describe like no other contemporary rock band.
Wild Beasts performed at Omeara as part of Brits Week, in aid of War Child, sponsored by O2. For more information, and to donate to War Child, click here.
Get the Best Fit take on the week in music direct to your inbox every Friday