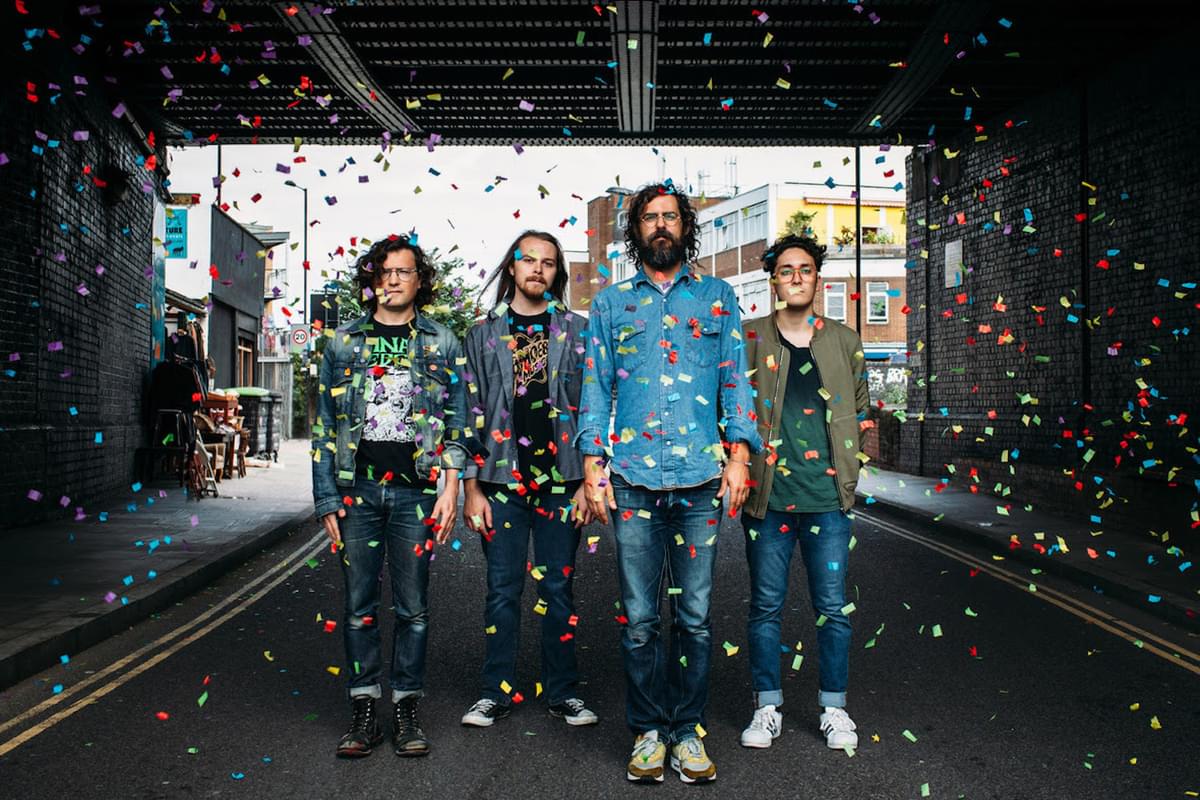 White Denim return to the Roundhouse in rapturous fashion
After a stint of shows at London's Moth Club last summer, White Denim mark their return to the nation's capital with a show of mighty musicianship and melodic gymnastics.
The last time White Denim played the Roundhouse was back in 2016. It was a night where they handed out 3D glasses to everyone in the crowd, only for the excited audience to find that there were no 3D effects… it was just to make everyone look a bit daft. And as a thumping beat to a club classic plays out across the sold-out room to welcome the purveyors of shaggy rock to the stage once more, one thing is still certain - White Denim have not lost their sense of humour.
But make no mistake about it, this is not a band that are here to mess around. Tonight's show is a dizzying exploration of experimentation and hardy musicianship. Lead singer and guitarist James Petralli is on stellar form, putting the full range of his acrobatic guitar skills on display as his hands dance around in entrancing fashion, all whilst his voice glimmers with a soulful, expert control.
Since 2016, the band have released their eight studio album Performance and have recently announced that the next one is just around the corner. What has become clear is that the band are keen to push the boundaries of what people expect from White Denim, refusing to be cornered by the fun-loving anthems "Ha Ha Ha Ha (Yeah)" or the slouchy indie-rock of "Magazin" and Instead of resting on their laurels, they have upped the stakes and tonight's performance signals that the next era of White Denim promises to be more experimental than ever.
In some cases, the songs blend seamlessly into one another, making it difficult to know when one has ended and the next has begun, and there is no doubt that this exactly how White Denim want their audience to feel, constantly pulling the carpet from beneath their feet to unsettle them and make sure that they are still paying attention. It sits somewhere between being completely captivating and bewildering, but at times it also feels as though they are being too clever for their own good.
Get the Best Fit take on the week in music direct to your inbox every Friday