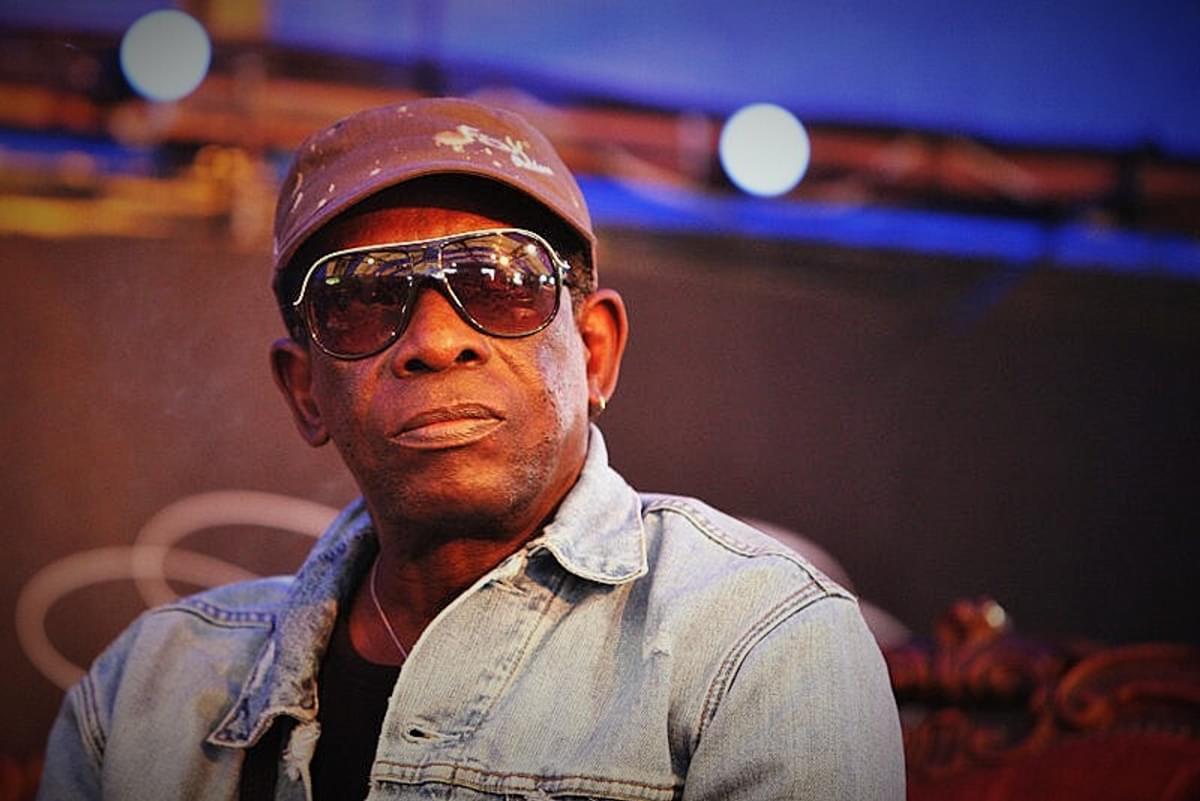 Tony Allen - Village Underground, London 20/11/14
"Without Tony Allen, there would be no Afrobeat." Thus spoke Fela Anikulapo Kuti, the universally recognised pioneer of that genre and one of Nigeria's most legendary musicians. It was over forty years ago when Fela and his band, Africa '70, first blended the upbeat, calypso-esque "Highlife" music so popular in nearby Ghana with elements of jazz and funk, infused that mix with a strong political message, and changed the musical landscape of the continent forever. While Fela was responsible for composing and arranging most of Africa's 70's work, the irresistible polyrhythms that lay at the heart of Afrobeat's success were down purely to the genius of his drummer Mr Allen, who drew upon influences as diverse as traditional Yoruba ceremonial music, African pop and American jazz to formulate his trademark sound. Sadly, Fela Kuti is no longer with us, having succumbed to AIDS back in 1997, but Tony Allen remains performing to this day, 74 years of age but still a percussive force to be reckoned with.
In contrast to his famously charismatic former bandleader, Allen is not a natural frontman. He's the first to admit he's not particularly good with words, and he's clearly happier directing his fellow musicians from the back of the stage, half-obscured by smoke than taking the spotlight. But who needs hackneyed banter or ostentatious theatrics when you've got the Architect of Afrobeat on stage? Music this good more than speaks for itself. True, things start off in relatively sedate fashion with a couple of songs overly reliant on cheesy 80's synth lines and vocoders, but once the band is fully warmed up and the keyboards give way to saxophones and some of the most exuberantly funky grooves East London has ever experienced, it's easy to see why Allen remains in such high regard by some of the most important musicians of our age.
Perhaps he doesn't quite have the dexterity of his heyday, but that's an inevitability of the ravages of the time. In any event, he appears to be aware of his limits, ceding some of the more intricate percussion parts to his more youthful bandmates rather than attempting to ineffectively showboat. He also isn't one to rest on his laurels and pedal the nostalgia circuit. As he puts it, tonight's show is an opportunity to showcase the new rather than mining his back catalogue ("after all these years...I get bored") and indeed, two highlights of the show include the title track from his 2009 album "Secret Agent," which could well be the theme tune to a Nollywood take on James Bond, and atmospheric slow-burner "Go Back," a recent collaboration with his The Good, The Bad & The Queen collaborator Damon Albarn. Few artists can claim to be still producing some of their best work after half a century in the business, but Tony Allen is inarguably one of them - a rare living legend who continually looks to the future.
Subscribe for news and competitions