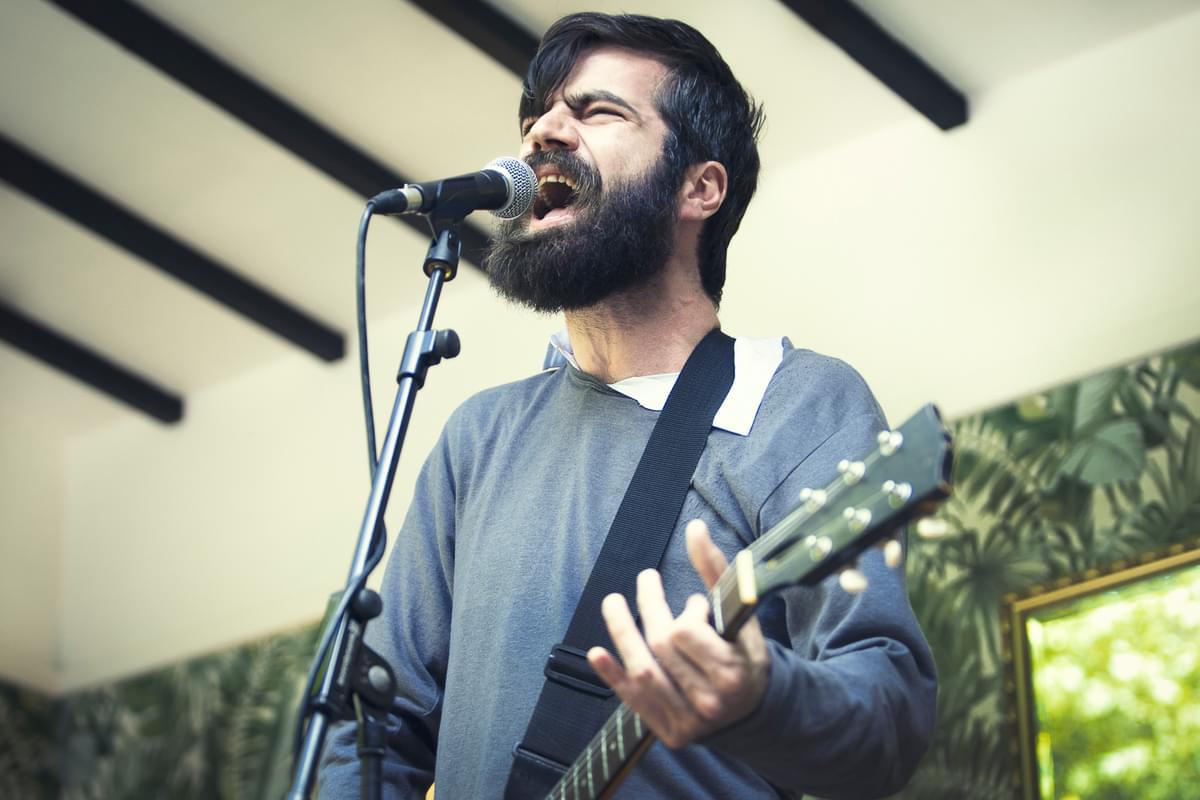 Titus Andronicus electrify St. Pancras Old Church, Live in London
The tiny and venerable Old Church of St Pancras may strike you as a somewhat peculiar venue to host the likes of Titus Andronicus, not least because it has (according to legend) endured a millennium longer than the American heartland that pervades Patrick Stickles' erudite, full-throated punk-rock epics.
But then again, Stickles has always come across as some wild-eyed prophet, growling his heart out with a passion more religiously intense than melodically accurate. Playing mostly solo, with cameos from on-off Titus guitarist Liam Betson, he sets the tone from the very start by bursting from the church's vestibule like a figure from the Old Testament, wildly gyrating and screaming his way through "Number One (In New York)" from his most recent release "A Productive Cough".
Not even the most dedicated fan could deny that Stickles' voice is somewhat ragged after a decade of incessant shouting, and there are times where the stripped-down setup highlights his serious limitations in that regard. The sheer intimacy of the space also occasionally struggled to contain the cacophonous chaos of his more raucous numbers, resulting in a sound that leant more towards Merzbow than Springsteen.
But from the surprise cameo from The Hold Steady's Craig Finn, to an electrifying rendition of "Four Score And Seven" from Stickles' masterpiece "The Monitor", this shambolic yet loveable performance offered enough low-key delights to compensate for the rough edges- and anyway, when it comes to punk, polish ain't nearly as important as heart.
Get the Best Fit take on the week in music direct to your inbox every Friday