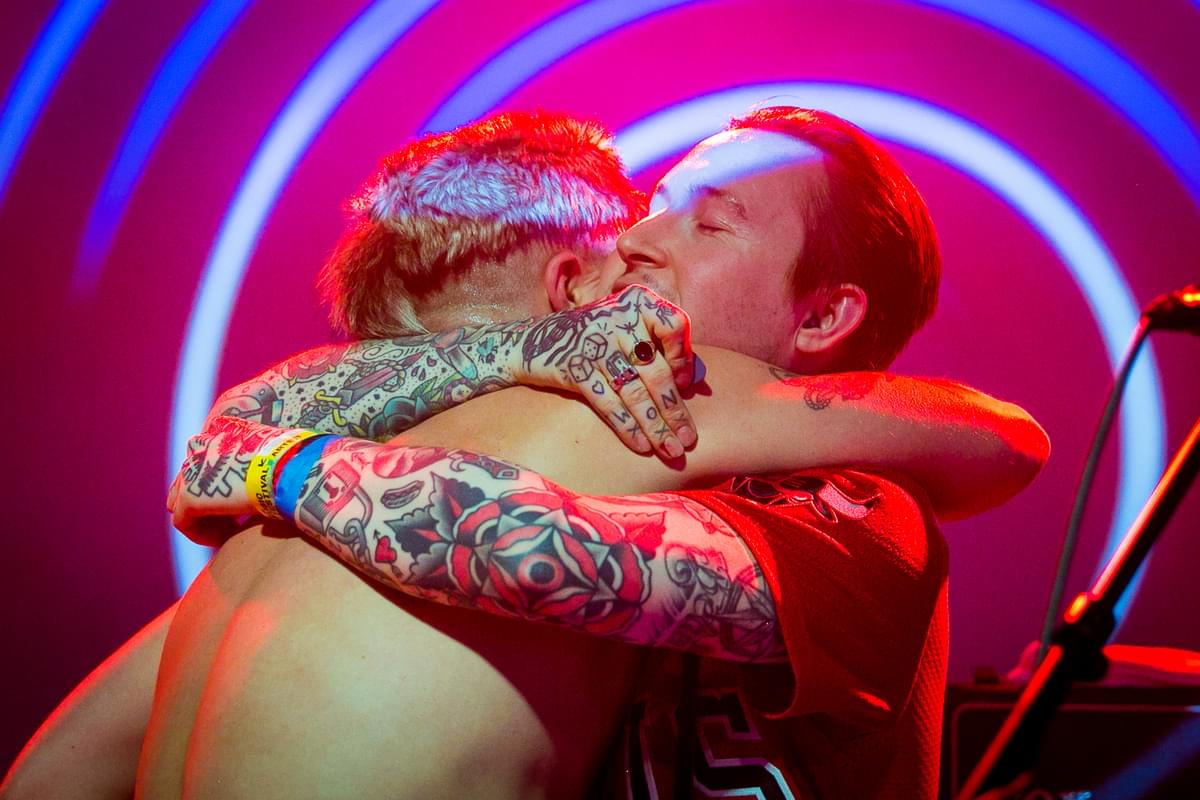 Slaves fuse old-school punk and new-school grime at Alexandra Palace
As support act slowthai hyped up the crowd, the audience at Alexandra Palace were visibly riled, and out to see a show.
Fortunately, Laurie Vincent and Isaac Holman, AKA Slaves, were more than happy to deliver as they swaggered on-stage to The Vengaboys' anthemic "We Like To Party".S
Since its surge in popularity, Grime has been a platform to address political issues and target authorities that have failed to meet the public standard. Earlier this year, Stormzy was praised for using the Brit Awards to verbally attack Theresa May over her government's handling of the Grenfell tragedy.
Therefore, it seems fitting that both Grime and Punk have somehow fused together. Opening their set with Skepta's "Shutdown" seemed an appropriate tribute, binding the two genres' together as an outlet to express uncertainty and overall angst in society.
Their recently-released third studio album, Acts of Fear and Love, is both cocky and abrasive, and sees the band step confidently back into old school punk territory. "Sockets" and "Bugs" were performed raucously, with Vincent's brutal guitar riffs and Holman's vehement snarl reminiscent of the 70s punk scene.
Whereas "Magnolia" injects the humour we've come to except from the Kent duo and opens with Holman revealing a banal fact about 65% of UK homes containing at least one magnolia wall. It's the same dry humour being projected onstage as Holman reveals the self-explanatory logic behind track "Where's Your Car Debbie". As they allowed fans to come onstage to dance and crowd surf, it was clear that this was a night for listeners to just revel in the absurdity of it all.
Ending the night with "The Hunter" and leaving with no encore, this was a tight, acerbic performance that never outstayed its welcome, leaving its audience thoroughly satisfied.
Get the Best Fit take on the week in music direct to your inbox every Friday