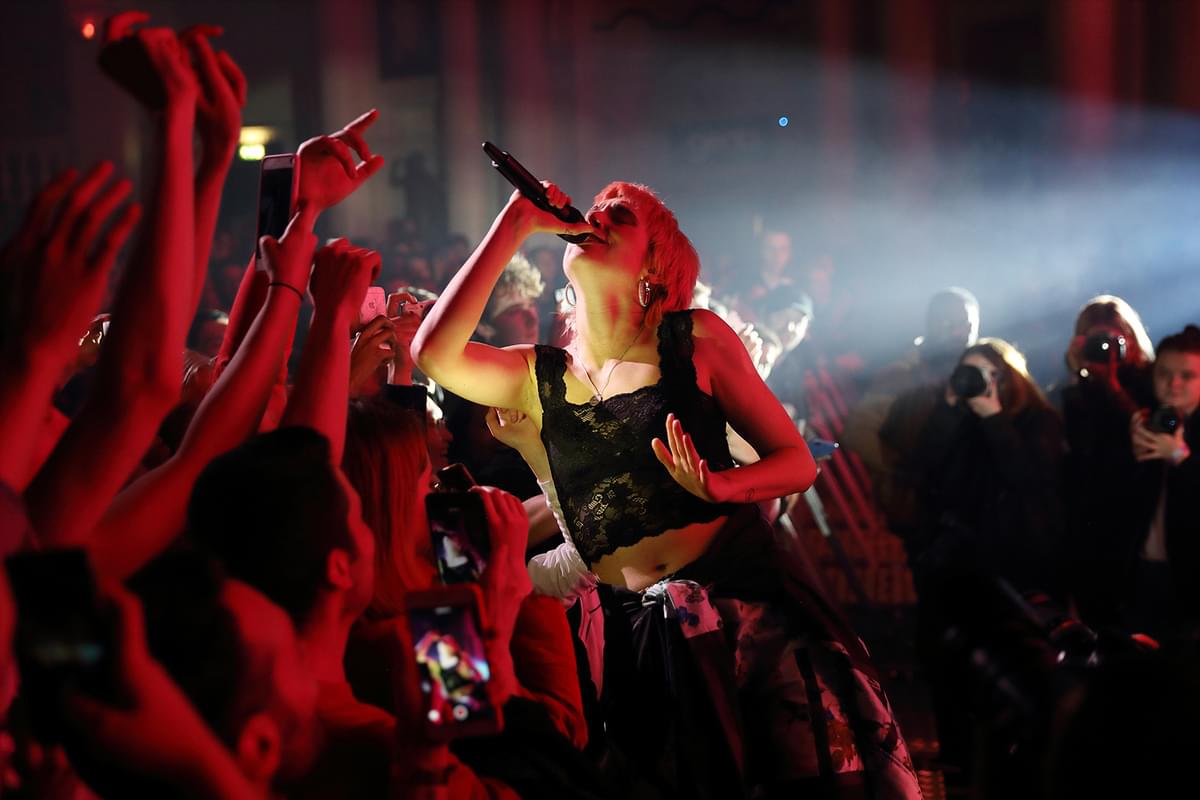 MØ unveiled future chart-toppers in London last night
Since her release of her debut album in 2014, Danish-born Mø has fast become one of the most recognisable voices in pop.
Queen of collaboration, she has worked alongside the pop world's superstars to create some of the biggest hits of the past three years, collaborating with the likes of Major Lazer, Justin Bieber and Iggy Azelea to name a few. As a result, although her self-released bodies of work remain few and far between, arriving at Brixton Academy I knew that there would be an evening of chart topping sing-alongs ahead.
Walking coolly onto the stage in the heaving Academy, Mø opened her set with "Roots", the first track off her latest EP. With its dark synths and sultry vocal, it set a compelling mood, drawing the listener into the singer's impressive vocal range. Throughout the show, it was hard not to notice the flawless nature of Mø's vocal, moving fluently through complex and intricate melodies. In latest single "Nostalgia", there was an almost guttural and brash tone to her voice, which harnessed a raw energy whilst still retaining a polished pop sheen. The energy in the performance was not limited to the vocal, with Mø's charmingly erratic and unpredictable dance moves across the stage, (and later into the crowd), allowing her truly to take command of the venue as her own. Although the set included some of her most well known collaborations, with "Cold Water" and "Lean On" inevitably proving to be crowd favourites, the organic drive and flair of her solo tracks, particularly those off the latest EP, suggests that Mø has even more to give in her own right, both as a performer and a songwriter. Above all, her performance ultimately managed to combine perfectly crafted and infectious pop, with sprinkles of raw spontaneity and integrity, a blend that is rarely mastered with such effortless ease and fluidity.
Subscribe for news and competitions