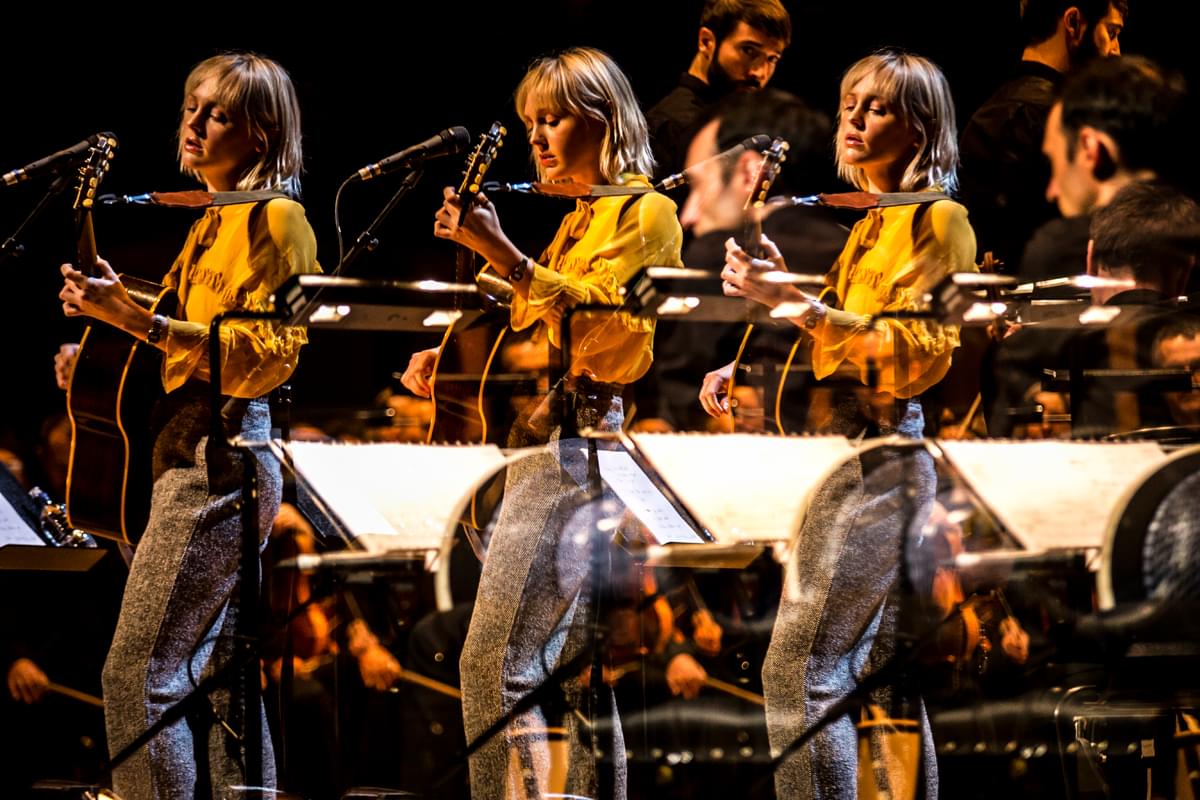 Balance and change: Laura Marling live in Leeds
Rumours of Laura Marling's entry into the arena of out-and-out concept records have been greatly exaggerated.
Sure, on a purely superficial basis, this sixth album in nine years, Semper Femina, looks for all the world like a feminist statement - the title was drawn from a defiant excision of the early words from the old Virgil quote 'varium et mutabile semper femina', meaning 'fickle and changeable always is woman'. The last three words sound a damn sight sharper on their own than when prefaced with the first half.
In actual fact, though, it's a deeply nuanced affair as regards its gender politics and without being arch and deliberate, it's difficult to see how it could ever be translated to the stage in a straightforward way that didn't utterly suffocate both the medium and the message.
Accordingly, tonight's show at the Academy in Leeds, which kicks off Marling's first proper tour for over a year, ends up balancing the new cuts with old tracks in a manner that's a touch awkward. It's hardly a career-spanning affair, even from somebody as short in the proverbial tooth as Marling; her debut, Alas, I Cannot Swim, goes unrepresented, and weirdly enough, it's album number three, A Creature I Don't Know, that runs the new LP closest for setlist space.
Not that that's necessarily an issue: a resplendent Marling, dressed all in white and with flowers winding their way around every mic stand and instrumental implement on stage, brings the necessary vivacity to "Night After Night" and the epic melt of "Don't Ask Me Why" into "Salinas".
She tends to flit between playing shows on her own and bringing a full band with her: tonight sees the latter, and it feels like she's getting her money's worth out of them on the new cuts especially; Semper Femina's outstanding closer "Nothing, Not Nearly" is carried off with an irresistible swagger, cocky slide lick front and centre.
Less explicable is the almost total passing over of her last long-player, Short Movie, which came complete with three terrific, and stylistically varied, singles - the title track, the early-PJ Harvey recalling "False Hope", and the pleasantly poppy "Gurdjeff's Daughter". None of them make the cut tonight.
Ultimately, you get the feeling that Marling excels most when she's up there on her own - some songs slump into MOR territory when she's backed by her bandmates. That said - and given that the new record isn't out for a couple more days - it felt like she got the balance right tonight, especially by the time she signs off - without an encore, as is customary - with the nearest thing she's had to a hit single, "Rambling Man". This is the very first night of touring for the new album - you get the impression that it'll feel less experimental by the time she's gotten a few shows under her belt.
Get the Best Fit take on the week in music direct to your inbox every Friday