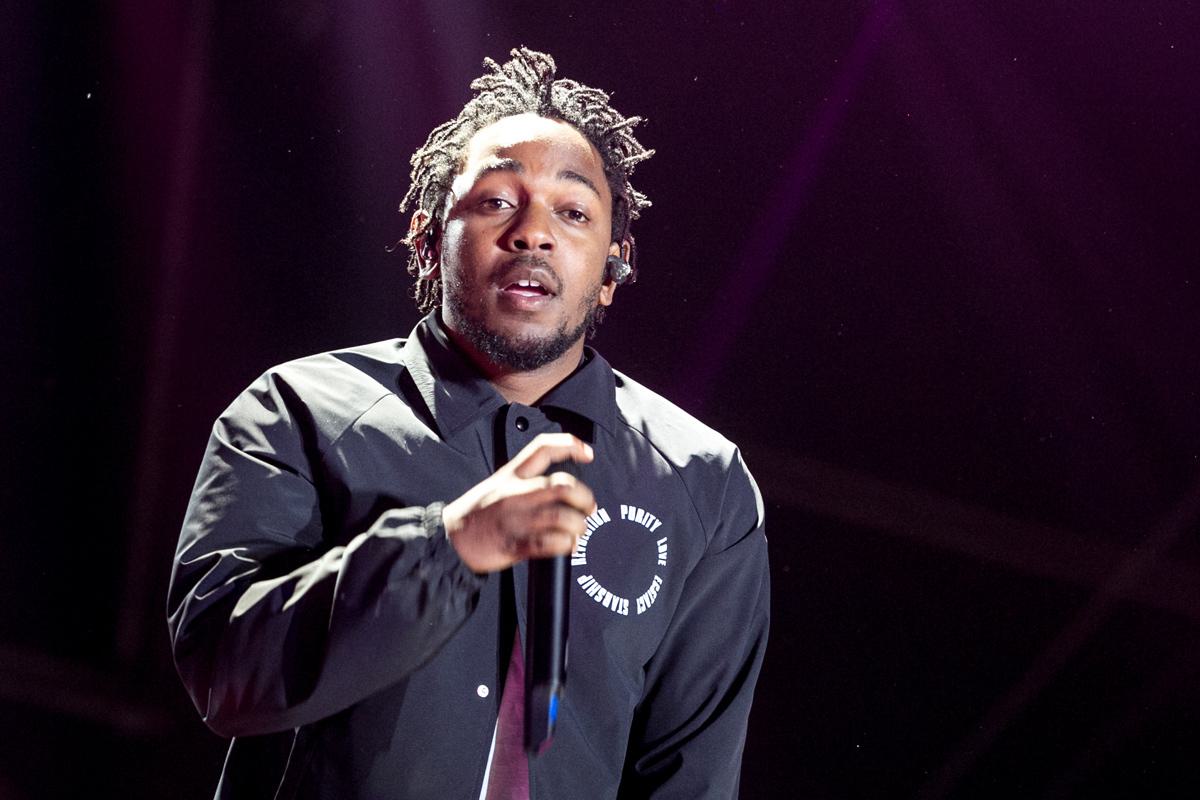 Kendrick Lamar's DAMN. tour is absolutely stunning
After releasing one of 2017's best albums in the shape of the indispensable DAMN., Kendrick Lamar finally returned to his self-pronounced "second home" to show London's O2 Arena what it means to be arguably the most exciting and impenetrable artists in the world right now.
From the very opening, when Lamar emerged from a rising platform from the centre of the stage amongst a sea of smoke, it was clear that Lamar was about to set a new standard for live artistry. Working through a set that saw everything from pyrotechnics to Lamar literally appearing to levitate horizontally in the air, the DAMN. tour is both visually stunning and unique in its originality, exploring the complexities of his latest album as well as delving into his exquisite back catalogue.
One of the many highlights of the show comes when Lamar drops his vocals from "HUMBLE." to allow the audience to sing - not for sentence, or a verse, but for two whole verses and a chorus - completely a capella. This bold move only heightens the sense that Lamar is undeniably a man who is at the very top of his game with a presence that can effortlessly permeate across arenas. Whatever comes next, whether that be stadiums or headlining festivals across the globe, Lamar will be ready for it. This is not a show to be missed.
Setlist
DNA.
ELEMENT.
YAH. (Intro) into King Kunta
untitled 07
New Feeezer (Rich The Kid collab)
Collared Greens (ScHoolboy Q collab)
Swimming Pool (Drank)
Backstreet Freestyle
LOYALTY.
LUST.
Money Trees
XXX.
m.A.A.d City
PRIDE.
LOVE.
Bitch, Don't Kill My Vibe
Alright
HUMBLE.
GOD.