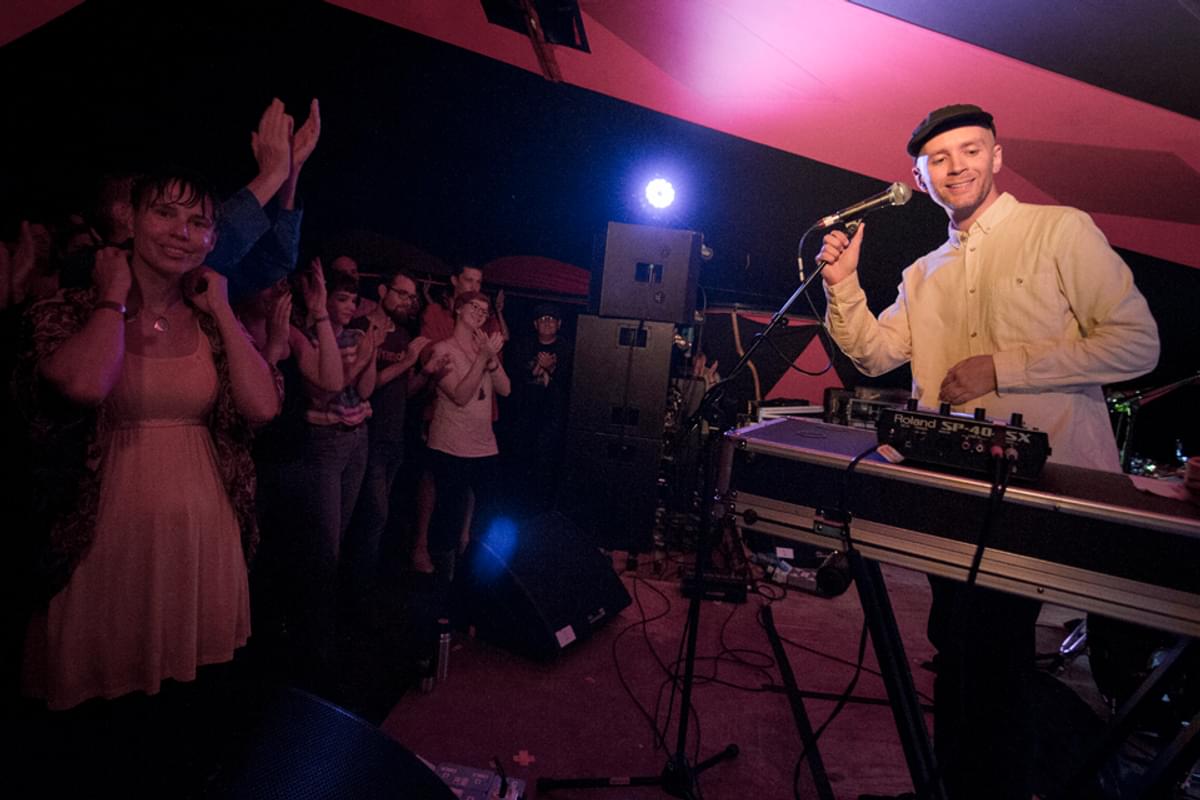 Sipping on the Sweet Nectar: Jens Lekman live in London
Your thirties are the new twenties, or so a thousand conciliatory Buzzfeed posts will tell you. It's a mantra that, on the evidence of his new album, Swedish singer-songwriter has taken up with aplomb. Earlier this month, Jens Lekman released Life Will See You Now - his fourth album and a return to form - to considerable acclaim.
Tonight (29 March) the singer returns to London with a full band in tow for the first time since the release of his latest effort, which lyrically makes a break with his earlier records. Gone are the mournful songs of lost love (and accidentally mutilating yourself when slicing up an avocado), replaced with songs addressing the bigger questions of the human condition and what it means to be four decades into your time on planet Earth.
Tonight's set list is plucked almost exclusively from Life Will See You Now, and as well as a lyrical shift, Lekman has made a musical leap too - taking influence from funk, gospel and disco. Perhaps nowhere better is this emphasised than album highlight "What's That Perfume That You Wear?" where Lekman's silken baritone is tickled by synthesised kettle drums and popping bass before a bone-rattler of a chorus is let off its leash to crash rambunctiously through the room. It's probably the most frenetic track the singer has released to date, and goes down a storm with the audience.
Vocally, Lekman isn't on his finest form tonight - he's suffering from a heavy cold that'll cause an unfortunate cancellation a couple of nights later on this tour - but after issuing a heartfelt apology from the stage, he recovers somewhat as the evening draws on, and his vocal malaise never seriously troubles the quality of the performance.
A rare foray into Gothenburg native's back catalogue is crowd-pleaser "Maple Leaves", which revels in Lekman's love of puns and wordplay. It's sashaying rhythm is hammered out and sets the sold out crowd swaying along. "She said that we were just make believe", he wails over insistent string samples. "But I thought she said 'Maple Leaves'".
Borne of writer's block, Life Will See You Now follows the less than enthusiastically received break-up album I Know What Love Isn't, and the audience response to the choice cuts from his latest LP reflect the quality of Lekman's songwriting of late: "Hotwire the Ferris Wheel" is all soulful abandon, while Wedding in Finistère is a ska-influenced romp.
As youth turns to the beginnings of middle age, Jens Lekman has evolved and yet remains as captivating and as charming as ever.
Get the Best Fit take on the week in music direct to your inbox every Friday