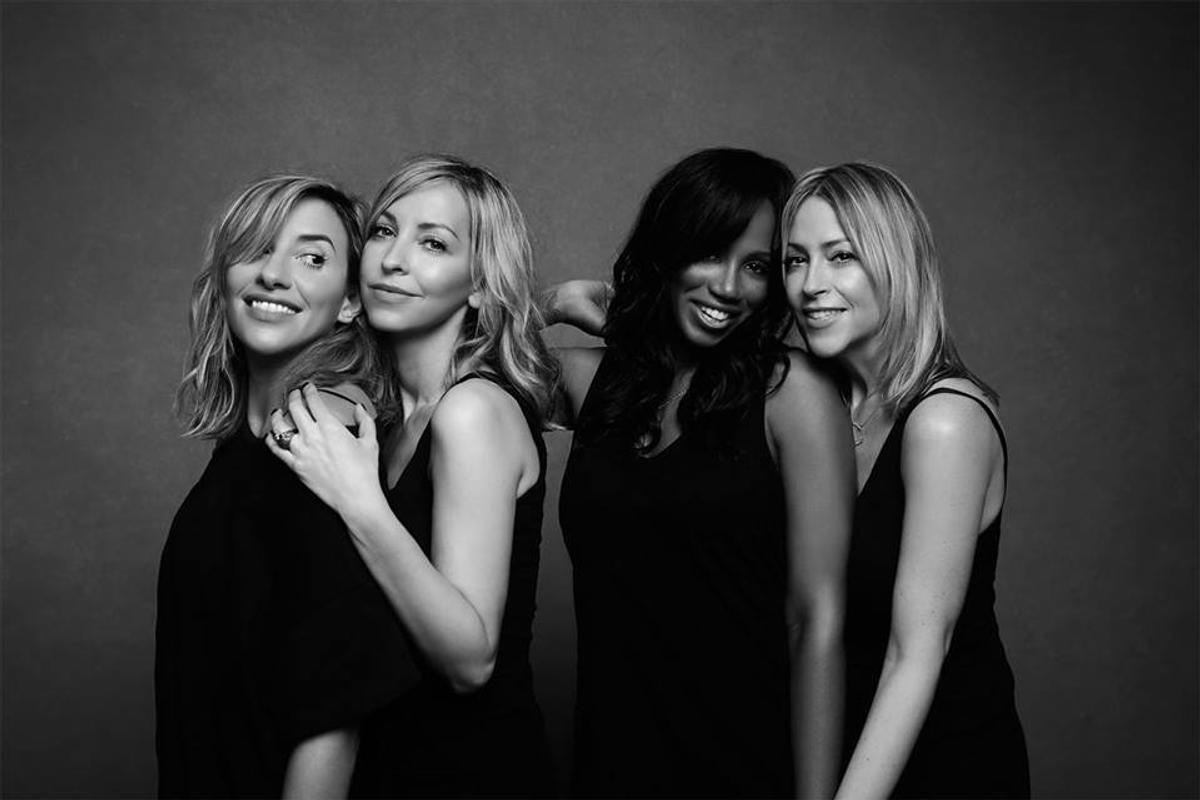 All Saints are everything you ever wished for, Live in London
After Christmas Day in 1997, I did two things: I played Super Mario 64 and I listened to All Saints. The album, that is. By the band, too. I had a little silver boombox plugged into the same socket as my video games and I listened to that album from start to finish so many times, I can still cite every single lyric to this day.
As a result, to say that seeing All Saints live at the Apollo wasn't a dream that had been such a long time coming that I'd forgotten it existed, I'd be lying through my teeth. In lieu of the combat trousers I suspect most of us would have been in twenty years ago, the room was wall-to-wall with 30-somethings reliving their youth.
I happily acclimated myself on the left hand side of the stage with a bunch of equally excitable people who knew even more songs than I did. When asked my favourite, I couldn't seem to answer, not really able to take my eyes off of the four women on stage with voices that remain like silk.
I was never not a Spice Girls fan. I liked them fine. However, All Saints were the alternate, and the fact I'm kipping in my friend's attic just off All Saints road made me feel a little like I could happily die at any time after I'd heard Shaznay Lewis's enviable pipes. Additionally, I remarked at one point that they were the Spice Girls for the queer kids who maybe didn't know they were queer yet.
No matter how in love I was with Natalie Appleton.
All Saints always stood out back in the day because they sang live and, seeing them on stage, doing just that was a testament to just how talented all four of them have always been. Between throwback tracks and songs from their new record, Testament, the Saints didn't care to draw a line between what was then and what was now.
God knows they've been through enough grief over the last fifteen years to have wanted to ditch altogether but, I'm glad they didn't. I'm glad they exist and I'm glad they came back. Their new tracks stand the test of time, still sounding enough like themselves to be unique while also acclimating to the New Era or R&B-cum-pop a la Ariana Grande.
All Saints are, in a word, phenomenal, and they proved that right then and there. They're a solid band with melt-in-your-mouth harmonies and are as cool as they were when they showed up on the Big Breakfast the same year Hale-Bopp was in the sky. Maybe I'm dating myself, but if I'm doing that alongside Shaznay, Natalie, Mel, and Nicole - I don't quite mind it.
Oh, and my favourite song is "Under the Bridge", undeniably better than the original.