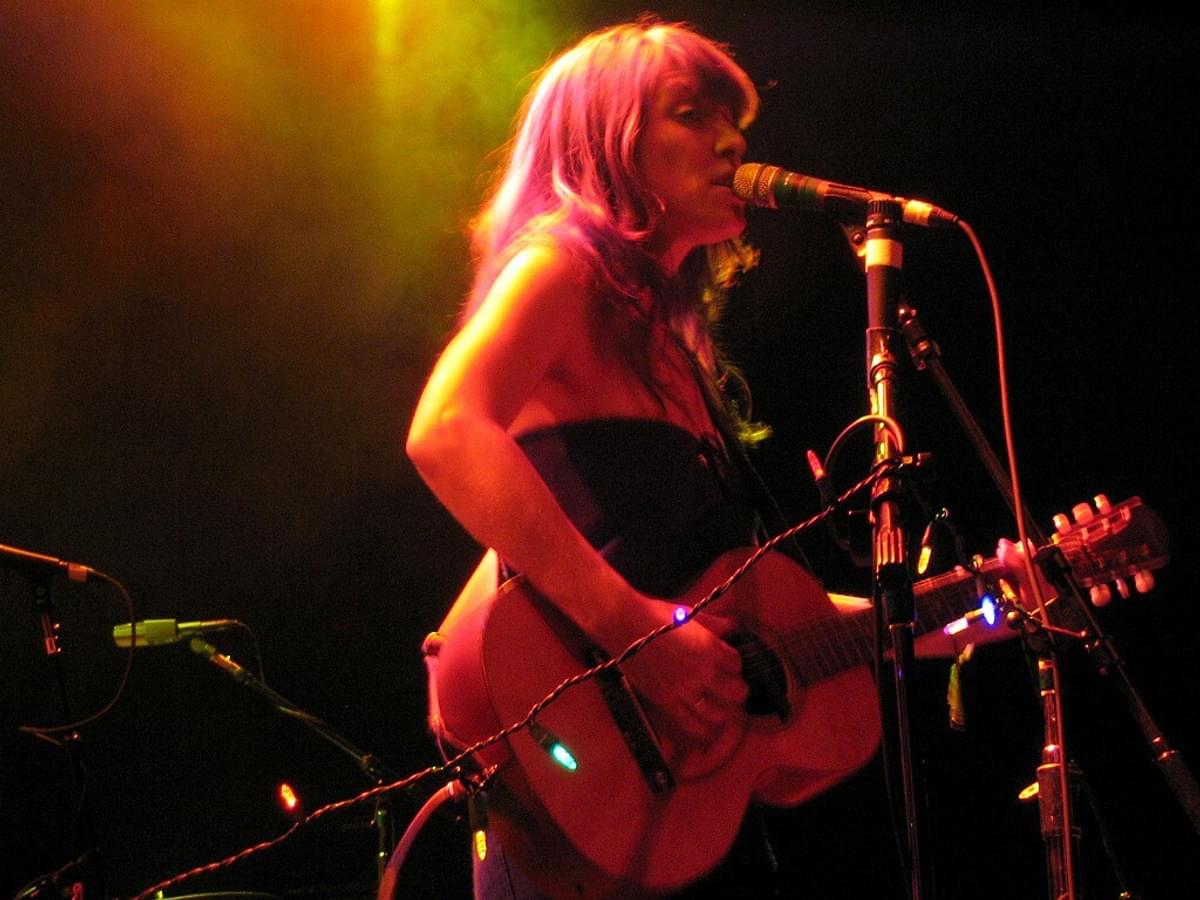 A Man Is Not His Song: Feist, Live in London
Leslie Feist has always being able to flit between genres of music at her choosing. She can turn her hand to many different projects, ranging from writing infectious songs that appear on iPod adverts or works that inspire the interpretation of the likes of James Blake.
The Canadian singer's new album, Pleasure, is her most rock-and-roll-inspired yet, a departure from some of her earlier jazz-inflected work. The music is more melancholy, minimalist and feedback-heavy, recalling the likes of PJ Harvey and Bon Iver.
Tonight, at the London's Shepherd's Bush Empire, there was no support act, but it was pretty clear when Feist came on that she didn't need it. Playing her new album in its entirety, this was the first out of three shows she was due to play in London following the release of Pleasure.
She began the set with the new album's title track, starting with a thread of XX-style rhythm guitar before thrashing into a rock and roll style chorus. The mellower "Wish I Didn't Miss You" followed, after Feist quickly switched from electric to acoustic guitar, with the entire crowd silent and listening in the small venue, allowing the guitar and Feist's vocals to come through crystal-clear.
"This Man Is Not His Song" and "Any Party" were both slow building tracks, where the audience lent a hand towards the end. The album versions are folky and stripped back, and feature warm backing vocals, and hearing them played live to a receptive audience gave the songs more depth. Unlike some of her earlier albums, such as Let It Die and The Reminder, it seems that this album was almost specifically intended to be heard in a live context.
Although Feist didn't have a support act, she did have one special guest turn up to perform a song with her. As she was playing the heavy guitar riff of "Century", another track from Pleasure, Jarvis Cocker entered the stage to perform a verse in his signature spoken word style. "A century, how long is that? Three billion, one hundred and fifty five million, nine hundred and seventy three thousand, six hundred seconds, eight hundred and seventy six million hours, or thirty six thousand, five hundred days. Almost as long as one of those endless dark nights of the soul," he mused.
Feist's backing vocalists were carefully chosen to complement her singing well without sounding overbearing. After calling England the home of romance, she invited around fifteen couples onstage to slow dance as she performed Pleasure's closing tracks. After this, she moved onto some of her older and better known songs from albums such as The Reminder and Let It Die.
The upbeat "My Moon My Man" boomed across the room, with a chunky guitar solo and plenty of claps from the audience. The fanfare continued through "Sealion", Feist's cover of Nina Simone, where the audience sped up into a soul clap. The set had transformed from a euphonious folk session into a dance off. Feist didn't break a sweat and even had time to appease iPod nostalgists with a melodic rendition of "1,2,3,4" at the end of the show.
This was Feist's first show in the UK in five years. Let's hope we don't have to wait another five years for her next one.
Get the Best Fit take on the week in music direct to your inbox every Friday