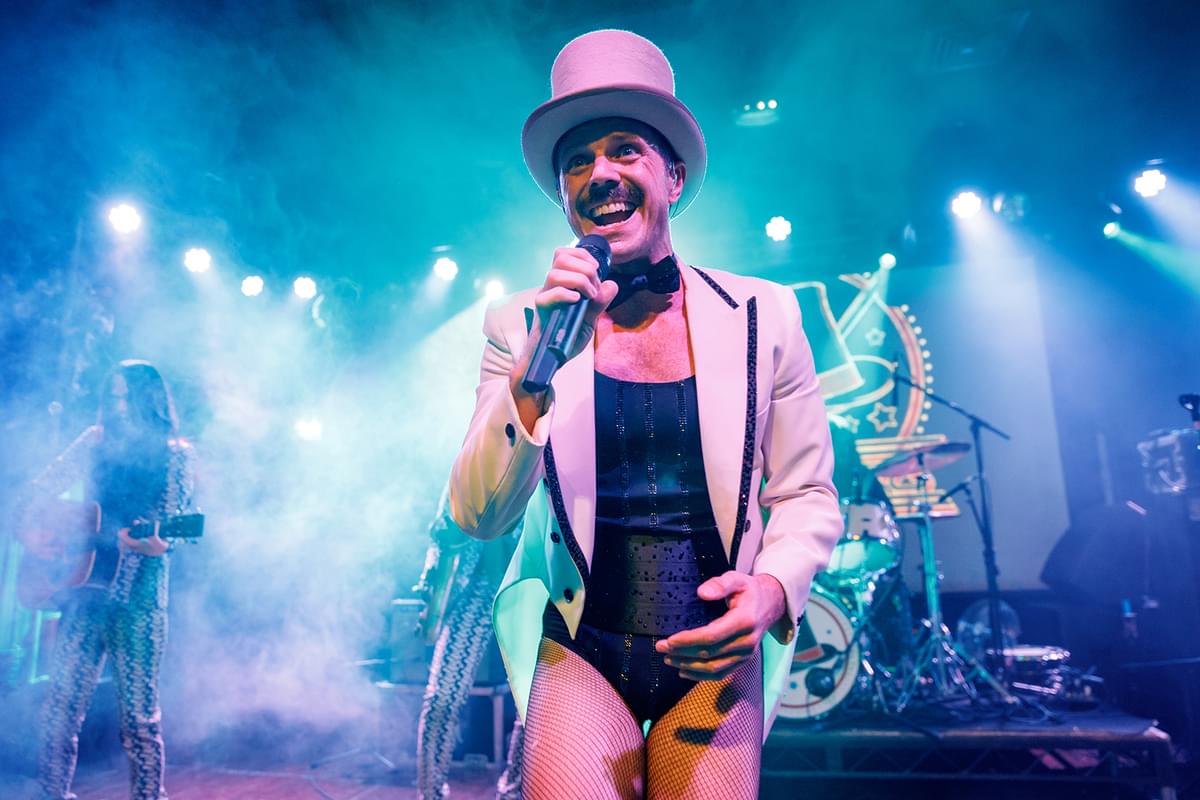 A Revealing Affair: Jake Shears at Scala
Eclectic would be a modest way to describe the crowd at Scala last night. Teenagers mixed with sixty-somethings, handlebar moustaches rubbed up against septum piercings, and Hawaiian shirts mingled with mid-week office chic. One thing united the masses - the inimitable Jake Shears.
Almost fifteen years have passed since Shears first glamorously burst onto the scene, and over five have passed since his last outing with the band that made him famous - Scissor Sisters. Yet from the moment he takes the stage it is clear Shears' enthusiasm hasn't waned, with his famous stage presence and trademark falsetto driving the performance, and takes him barely two songs to rip off his white suit trousers to reveal tights and a show-dance dress.
Utilising a combination of flamboyant showmanship and intriguing storytelling, Shears manages to captivate the audience throughout a set that relies heavily on material released a mere five days earlier, but doesn't leave fans disappointed by omitting his beloved older work. In 2018, it might be easy to forget just how many hits Shears has under his belt, but his set is peppered with them. 2004's "Laura" is the first Scissor Sisters song to get an airing not long before "Take Your Mama", during which Shears boldly ventures deep into the crowd.
While the powerhouse frontman and his sharp-dressed backing band are accompanied by a backing track, they are only reliant on it during piano lead ballads like "Everything I'll Ever Need" - songs which remind us that Shears' talent as a songwriter extends far beyond the pop earworms he is best known for penning. Some new cuts from his eponymous album are almost as well received as the hits, with standout tracks including "Big Bushy Moustache", lead single "Creep City" and seedy number "The Bruiser", yet it is still unsurprising to see Scissor Sisters classics receiving the warmest receptions. The most energy was reserved for a typically uproarious "I Don't Feel Like Dancing", which made this sweaty melting pot of an audience forget it was Wednesday, and move like it was Saturday night.
Get the Best Fit take on the week in music direct to your inbox every Friday