Three years since their second album, Shabazz Palaces drop their third... and fourth
"Quazarz: Born on a Gangster Star & Quazarz vs. The Jealous Machines"
Release date: 14 July 2017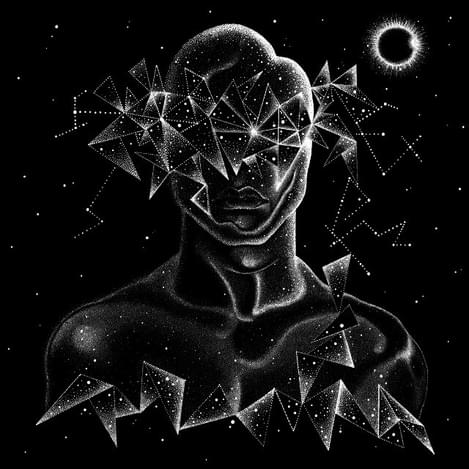 ​It may be three years since the last record from sure footed Seattle duo
Shabazz Palaces
emerged, but with the stealth release of their third and fourth albums Quazarz: Born On A Gangsta Star and Quazarz vs. The Jealous Machines, we're presented with two releases that cement their legendary position on the outer fringes of avant-garde hip hop.
Simultaneous releases from rap duos are hardly unusual, but whereas an album such as Outkast's Speakerboxxx/The Love Below was the result of two strong artists caught up in creative conflict, Shabazz Palaces' latest offerings reveal a pair of highly creative artists coming together to forge new ground.
Here, Ismael Butler and Tendai Maraire have crafted a couple of progressive albums full of cosmically charged abstract hip-hop. Though not officially a double album, it's hard to talk about either as being entirely a separate entity given they're so strongly woven together.
Both parts of Quazarz are a dual footed concept album tied around the adventures of the titular character. Quazarz: Born on a Gangster Star serves as our introduction and tells the tale of Quazarz; a conscious being from another planet sent to 'Amurderca' as a musical emissary. Quazarz finds a tough world that's cut-throat in nature and a place where someone like him could never feel totally comfortable amidst all the brutality, alternative facts and the twisted nature of society. On Quazarz vs. The Jealous Machines, he continues to chronicle and explore; observeing how humankind's relationship with their tech-devices has become weirdly intimate whilst incarcerating their imaginations. Both albums deliver uneasy commentary on modern times, and the music that supports it is as equally challenging.
Closely sonically connected, both LPs are rich with futurist rap and like-minded minimal beats. "Shine A Light"', with its sweeping strings, is a '60s soul inspired number that sees the Palaces at their most straightforward. "Eel Dreams"' is slouch shouldered G-Funk, while the upbeat "Moon Whip Quaez" sounds curiously like the Pet Shop Boys under its squelchy R 'n' B pop coating.
Psychedelic and jazz-infected skeletal drum loops feature heavily within the more downbeat minimalism of Quazarz vs. The Jealous Machines. "The SS Quintessance" sees the science fiction theme multiplied within its squelchy, spacious beats, and there are enough signs to suggest that their thoughts occupy a similar space as those of Flying Lotus.
Focused on pushing hip hop forward rather than recycother artists high points - including their own - the only mystery that remains is quite where this fascinating duo go next.
Get the Best Fit take on the week in music direct to your inbox every Friday